Mixed Game Festival V in Full Swing at Resorts World in Las Vegas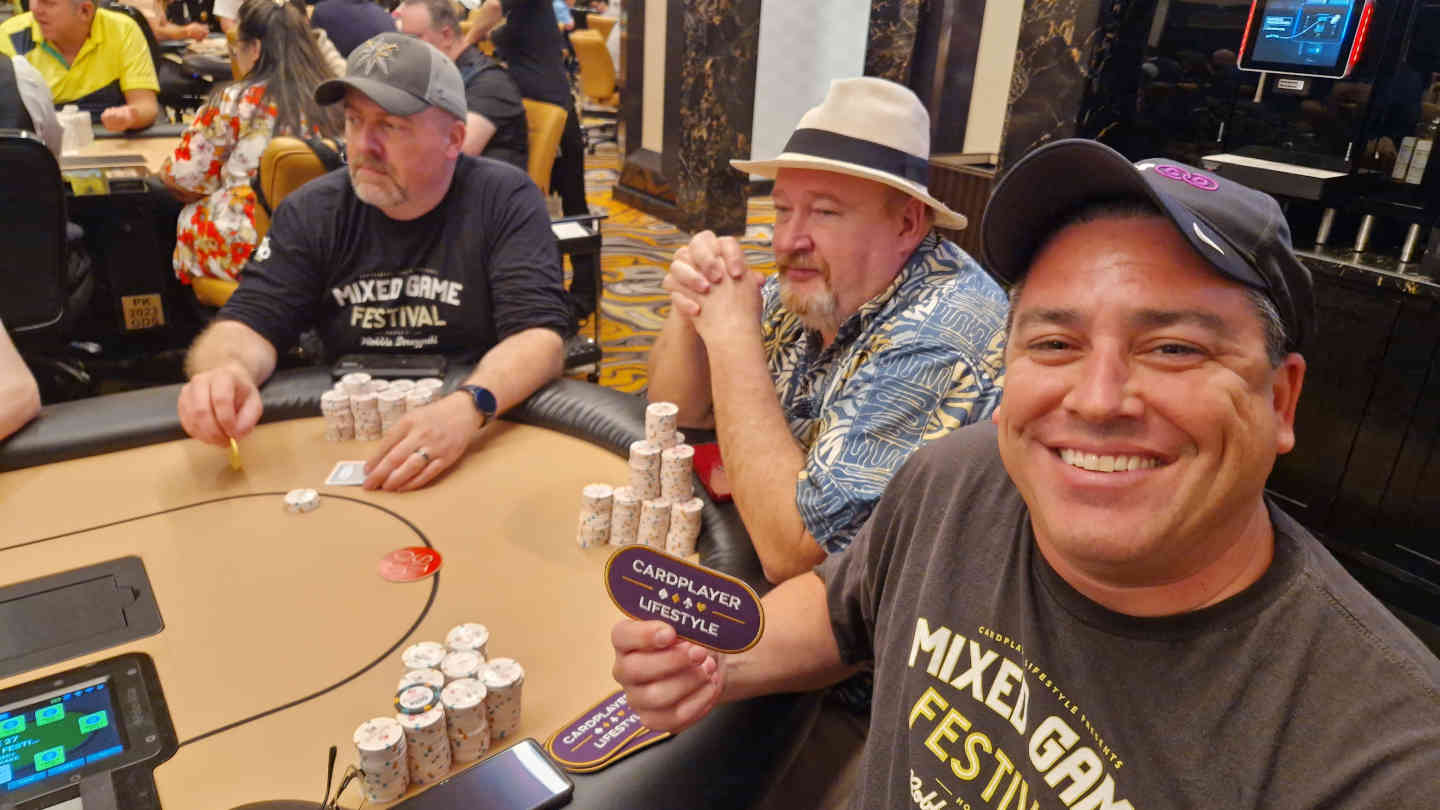 The World Series of Poker and the start of the 2023 Main Event are hot topics of the day that everyone's talking about. But, while most eyes are focused on the action happening at the Horseshoe and Paris, there is a fun event happening a few miles away, welcoming players of all shapes and sizes.
Of course, we are talking about the Mixed Game Festival taking place at the Resorts World. Featuring around-the-clock action, this is the place to be if you enjoy non-Hold'em action and don't have a big enough bankroll to play in bracelet events.
There are no tournaments on this year's schedule, but there are quite a few cash game tables with affordable stakes, and a plethora of surrounding events to keep the buzz going.
A Good Start
The Mixed Game Festival by Cardplayer Lifestyle has been happening for little while now, so there are players out there always on the lookout for the next date. It was no different this time, as several tables got filled up quickly, and there was quite a waiting list of those wanting to get their feet wet.
Of course, the waiting list isn't a good thing per se, as no one wants to sit on the sidelines, but it shows just how many people out there are into mixed games, and why the poker world needs and deserves an event like Mixed Game Festival.
For the first-timers, it can be a bit of an overwhelming experience, as the list of games on the menu is rather long and contains some poker variations not everyone is necessarily familiar with. That said, everyone at the tables is pretty cool and relaxed about it, so if you find yourself confused, just ask, and someone will offer assistance.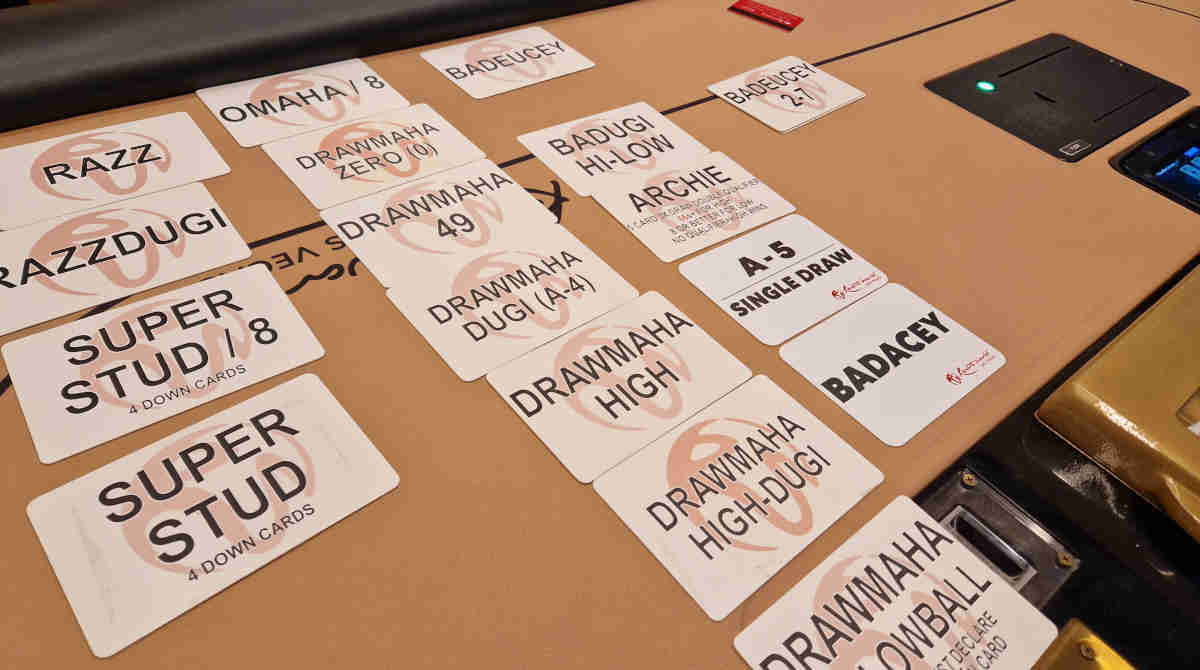 Testing Your Poker Knowledge
Playing the games is just a part of the fun. Today, players gathered at Resorts World to compete in a slightly different setting of a Poker Trivia event.
It cost $20 to get involved, but all everyone got participation prizes – either a Mixed Game Festival T-shirt or a copy of Eli Elezra's autobiography "Pulling the Trigger."
Those who demonstrated the highest level of knowledge on the topics of poker history, popular topics, and, of course, the Festival itself, received more valuable prizes, including quality poker clothing, PokerStars Store $100 vouchers, and more.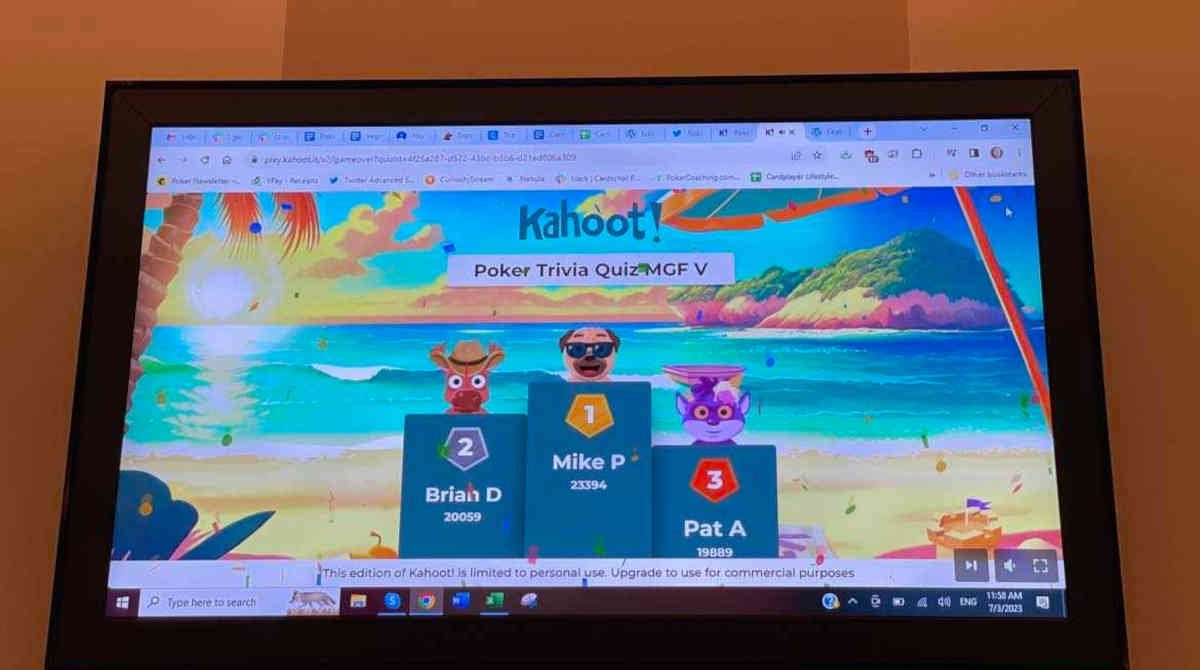 It's Only Just Started
Today is only the second day of the Mixed Game Festival V, and there is plenty more to come, both on and off the tables.
Tomorrow will see a Scavenger Hunt competition, once again taking place fairly early (11 am), but with valuable prizes up for grabs, and quality cash game action to follow immediately after.
July 5 will kick things off with book signings by two mixed game legends, a high-stakes pro Eli Elezra and the poker player and author Dylan Linde.
Then, on the last day, Norman Chad will join the crowd as well and will mix it up at Stud8/08 tables, giving you yet another reason to join the crowd and try your hand at some mixed games, even if you're not that experienced.
Day 2 of the @PokerLifeMedia #MixedGameFestival has three $4/8 Dealer's choice cash games going strong at @PokerRoomRWLV

Come join us! pic.twitter.com/ISnfWSeJ58

— Robbie Strazynski (@cardplayerlife) July 3, 2023
After all, the Festival is, first and foremost, about having fun and enjoying poker in all its different variations. Winning is a nice cherry on top, but you'll have plenty of fun even if you finish around the break-even mark.
And, not to forget, every hour you spend at the tables earns you an entry into a Grand Prize drawing taking place on the final day of the festival. The lucky winner will receive an EPT Cyprus package worth around $3,000.
So, if you're looking for something a bit different in Las Vegas these days, head over to Resorts World and check out the Mixed Game Festival. The action starts quite early in the day and lasts into wee hours of the night, so you can pop in pretty much whenever!