Top 5 Reasons Why You Should Not Cheat At Poker
5 minutes
Last Updated: January 24, 2023
Top 5 Reasons Why You Should Not Cheat At Poker
From minor infractions like string bets to major poker crimes like collusion with other players, cheating in the game can lead to serious trouble.
While games like Texas Hold'em and stud poker do have many loopholes that could be exploited by cheats, there are many reasons why players should not be tempted to go down this path.
Not only is it unethical and illegal, but cheats rarely get away with it, and it can lead to dire consequences such as bans from the game. You probably heard about Mike Postle poker cheating scandal, and I doubt he will be invited to many games down the road.
Players who want to crack the game and improve their chances of winning need to refine their methods rather than seek underhand ways to prevail. So here are five reasons why you should not cheat in poker!
5. It Is Highly Unethical
Cheating at anything is unethical and immoral. Anyone who tries to be deceitful as a way to get the upper hand in a competition is usually ousted from the event, and their reputation is ruined for life.
William Kassouf was emerging as one of the world's most popular yet divisive poker characters in the 2010s, frequently getting under the skin of other players in major tournaments.
But when he was caught cheating at roulette in a chip-stealing scandal in 2018, he was dropped by his sponsors, and his image was tainted.
Fans don't want to see this kind of behavior, so poker players aspiring to make it to the top need to make sure they remain ethical at all times.
4. You Could Get In Serious Trouble
Getting caught cheating could lead to bans from tournaments and other live events. At the 2010 World Series of Poker, an unknown man was caught stealing chips from another player who had left the table.
He was quickly picked up on the security cameras, and the tournament director, Jack Effel, stated that he would be banned from the tournament forever.
There could easily be much more serious consequences as well. In John Dahl's cult classic poker movie, Rounders, Edward Norton's Lester Murphy is a "card mechanic," meaning that he can shuffle the deck and deal certain cards to specific players.
In one of the most memorable scenes from the movie, he attempts to do this in a poker game against some local police officers. After getting caught bottom dealing to Matt Damon's Mike McDermott, the police manage to apprehend them.
Although that was a film, this way of dealing is possible in real life and could be done in home games or local poker games where there is no dealer present. However, as the clip above shows, that can end pretty poorly, and you can easily be caught out doing it, which leads to the next point.
3. Cheats Almost Always Get Caught
There are numerous ingenious ways to cheat at the game, but there is also a plethora of techniques to catch people using dastardly tactics.
One of the oldest tricks in the book in live games is for sneaky players to mark the cards so that they can try to figure out what the other players are holding.
This was done by bending them slightly or scratching them in the past, but cheats have thought up new methods using advanced technology.
The poker analyzer is one such piece of technology. It allows players to scan marked cards using a hidden camera, which then communicates the value to the user.
However, these devices can also be used by people tracking down cheats, and there is a slim chance that anyone would get away with using one at a live table.
At live games, there are cameras everywhere, keeping an eye on the action. Online, there is a software to assess whether a player is behaving like a bot.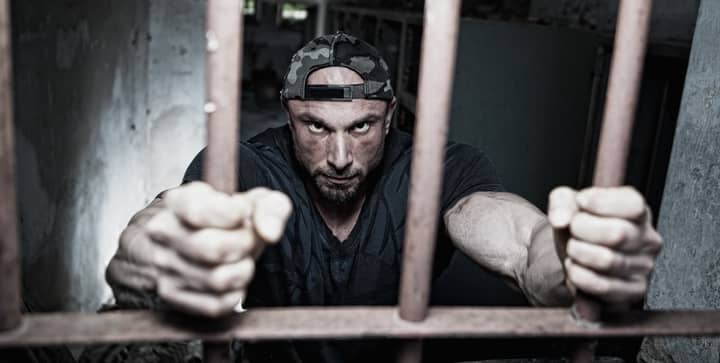 Cheats almost always get caught out sooner or later and have to pay a huge price for their choice, so it is entirely not worth it.
2. Your Strategy Won't Improve
One of the main reasons why someone would deploy deceitful tactics would be to try and win money in a game. But this logic is flawed.
It is the fact that cheating is simply not going to help you improve, nor actually mane more money in the long run.
Even if you manage to win, you will have to give up all of this and likely much more in fines and attorney fees when you are caught.
Players that graft and analyze their games continuously are more likely to find success in the long run.
Instead of putting the time and effort into attempting to pull off elaborate schemes, players thinking about cheating should work on mastering poker instead or maybe even join a poker training site.
Taking one's poker game from amateur to expert level shouldn't be seen as a chore or something that requires a quick fix. Instead, players who enjoy the time spent learning and refining their tactics will surely prevail in the long-term.
Attaining a higher level is like cracking a code, and getting reads on opponents due to a good understanding of ranges actually feels like cheating in a way.

1. It is Against the Spirit of the Game
Poker is considered to be a mind sport because it is a battle of wits between the players at the felt. The players who prevail in tournaments are the ones who have dedicated hundreds of hours to mastering the game and expanding their skillsets to deal with any situation.
When players use illegal tactics to try to beat others, it goes against the spirit of the game.
Even players that push the boundaries are sometimes frowned upon. For example, Antanas Guoga, otherwise known as Tony G, often comes close to being suspended from games for antagonizing other players.
This can make for great television on shows like Poker After Dark, but some would argue that his actions lack sportsmanship. If Tony G is treading a fine line when it comes to his speech play at the felt, players who actually commit crimes against the game, which are clearly in defiance of the poker rules book, will be looked upon in an even worse light.
It should go without saying that cheating in poker is an unforgivable crime against the game.
However, some players may be tempted to use dishonest methods to gain an advantage. Anyone thinking of doing that should remember that it will almost certainly spell an end to their poker career and destroy their reputation as well.