Playing Cards Size – What Are Dimensions for Poker Cards & Other Popular Games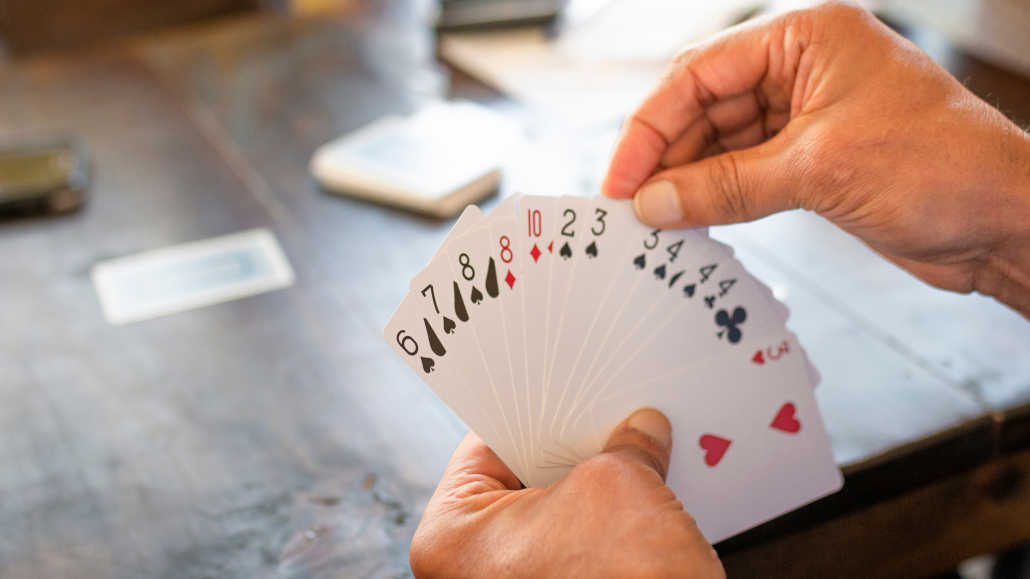 5 minutes
Last Updated: November 20, 2022
If you are looking to buy a deck of cards for a specific game or if you want to make your own deck of cards, you have come to the right place.
In the text below, we will talk about the standard playing card size as well as some other poker card dimensions and explain how different types of games impact the playing card size.
What Are Playing Cards?
Playing cards are the main prop used for card games. They can be made of different materials including card stocks, paper, cardboard, and plastic.
In addition to card games, playing cards are also used to perform magic tricks, create card houses, and for card throwing.
Today, when talking about playing cards, most people refer to the French-suited, standard 52-card pack. This deck is also used for playing card games like Texas Hold'em or Pot Limit Omaha.
Types of Playing Cards
In addition to the standard deck of playing cards, there are also some other types of playing card decks that are used for different games.
Novelty Decks
The term "novelty deck" is used to describe a customized deck of playing cards, in most cases a standard deck in which the cards have been decorated with unusual elements. At a bare minimum, these decks have customized court cards if not all of the cards in the deck.
Game Decks
Another type of playing card deck is the "game deck." These decks represent a type of standard card deck that has been adjusted for use in popular playing card games.
Depending on the game they are meant for, they can in some cases have printed points on cards that refer to the value of the card in a specific game.
Gaffed Decks
"Gaffed decks" are used by magicians. They consist entirely of gaffed cards or as some call them gimmicked cards. Sometimes, they are made especially for one particular trick.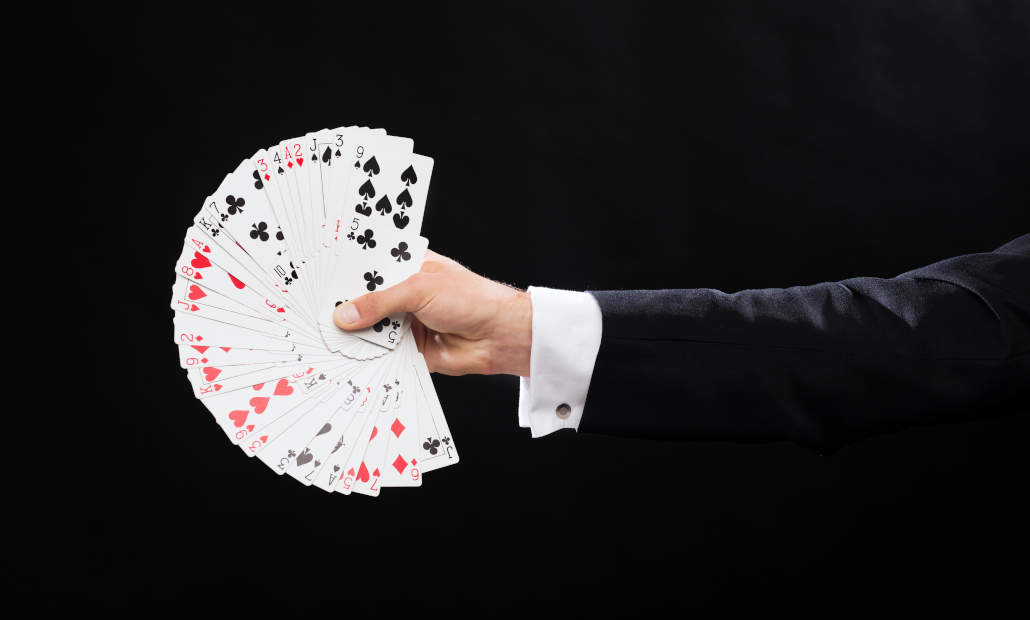 However, there are also some gaffed decks that are widely available and can be bought at fairs and markets.
Marked Decks
Magicians also sometimes use playing card decks known as marked decks. While in most cases they will use standard or gaffed decks, marked decks are also used because they have markings on the back of each card. This helps them determine which card is which without turning it over.
Vintage Decks
Vintage decks is a term that card collectors use to describe decks that are one or more generations old.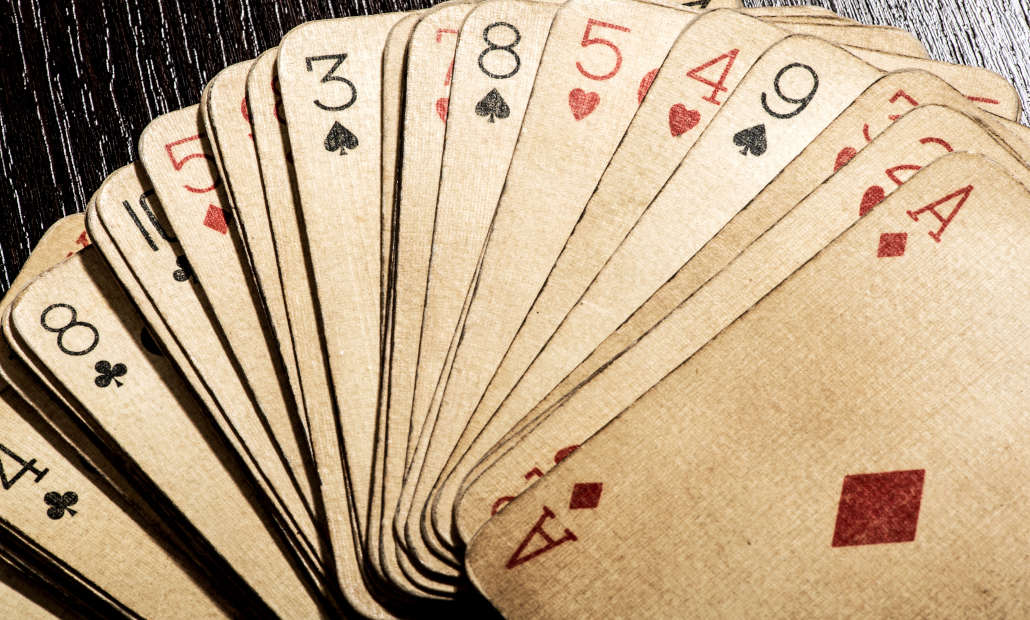 Depending on the era they are from, these decks can reach high prices and are considered the most valuable playing card decks from a historic standpoint.
Reproduction Decks
Reproduction decks are the result of people trying to use technology to reproduce decks from certain historical periods.
These typed of card decks have grown in popularity in recent years because they have beautiful historical designs with a modern air cushion finish.
There are many more types of playing card decks. However, the ones that are listed above are the most popular and interesting ones.
Standard Playing Card Size
Depending on the game, playing cards size can vary. This is because in some card games players are not required to hold cards in their hands at all.
Some games require players to hold a just a few cards, and some, like rummy, will require you to handle a dozen or more.
Smaller or narrower playing cards are used in games where players are required to hold multiple cards at the same time.
Bigger cards are used in games where players are not required to hold cards or only need to hold a few.
For example, cards used for magic tricks are usually bigger than cards used for table games because the one who is performing the trick usually holds one card in his hand.
With this said, the dimensions of the cards in the standard playing card deck are 64mm by 89mm or 2.5 inches by 3.5 inches, with each card being between 0.17mm and 0.24mm thick.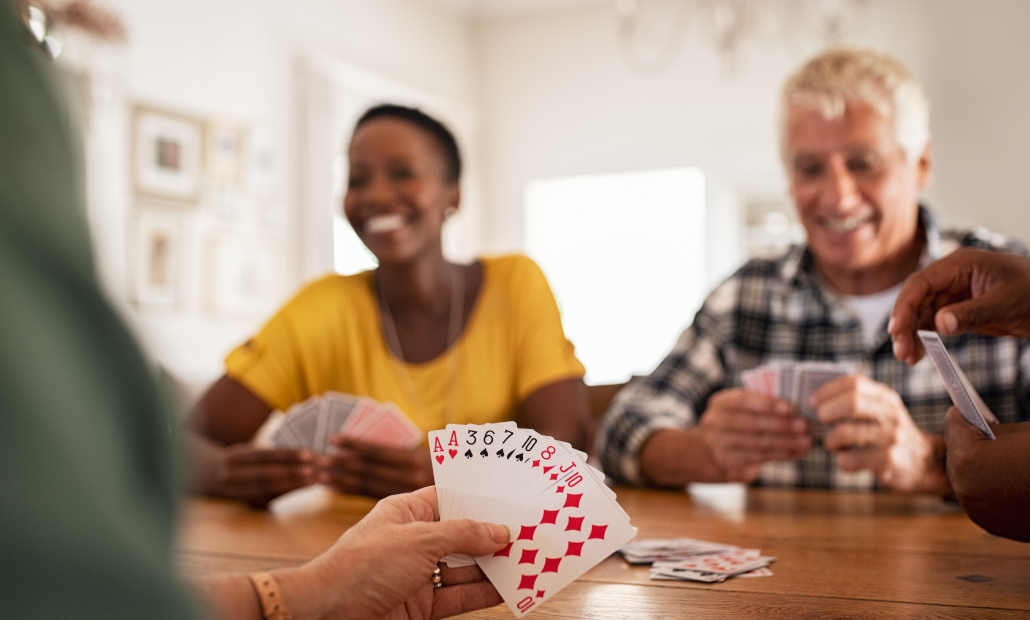 That said, the playing card size for games such as bridge is between 57mm x 89mm or 2.25 inches by 3.5 inches.
On average most cards weigh around 280 grams per square meter, with high-quality cards coming at somewhere between 310 and 330 grams per square meter.
Poker Playing Cards
When it comes to Texas Hold'em or other poker formats, the go-to deck is the standard playing cards deck.
The standard poker deck has 52 cards and consists of 4 suits (hearts, diamonds, spades, clubs) and 13 card ranks (2, 3, 4, 5, 6, 7, 8, 9, T, J, Q, K, A) with the A often playing as both a high and a low card.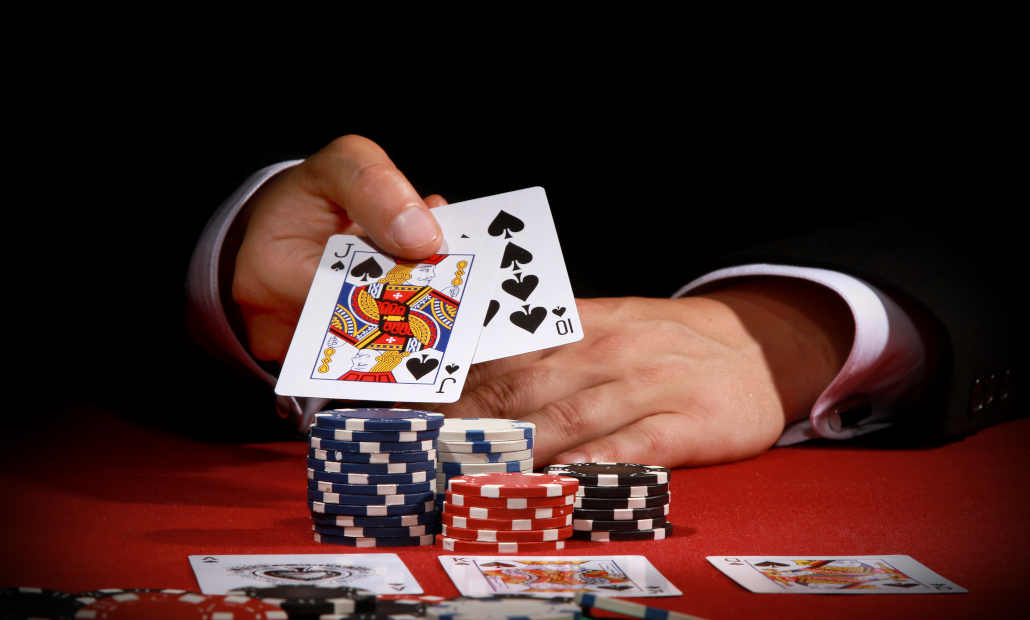 As the name suggests, this playing card deck is most used when it comes to card games and is in general the most popular type of deck in the world.
So if you are planning to play poker and you don't have playing cards, you should be looking for the standard playing card deck, also known as the poker deck.
You can also use this deck for other popular games including:
Best Playing Card Decks Available
Apart from choosing a deck of cards based on the game you are going to play, which should always be your primary focus, you should be aware of which are the best poker-playing cards available for your needs.
Best Overall Poker Playing Cards
If you have no personal preferences or budget restrictions it is always best to go with the KEM poker cards.
KEM poker cards are known to be the best in the world and this is why most casinos use them.
Cards from this manufacturer come in a two-pack box and are made of 100 percent cellulose acetate, a naturally sourced plastic.
This makes them extra durable and resistant to cracks, tears, and scratches. You can even wash them if they become too smudgy.
Best Budget Poker Playing Cards
If you are looking for a pack of poker playing cards, but you are on a budget, your best option is the Bicycle Standard Playing Cards.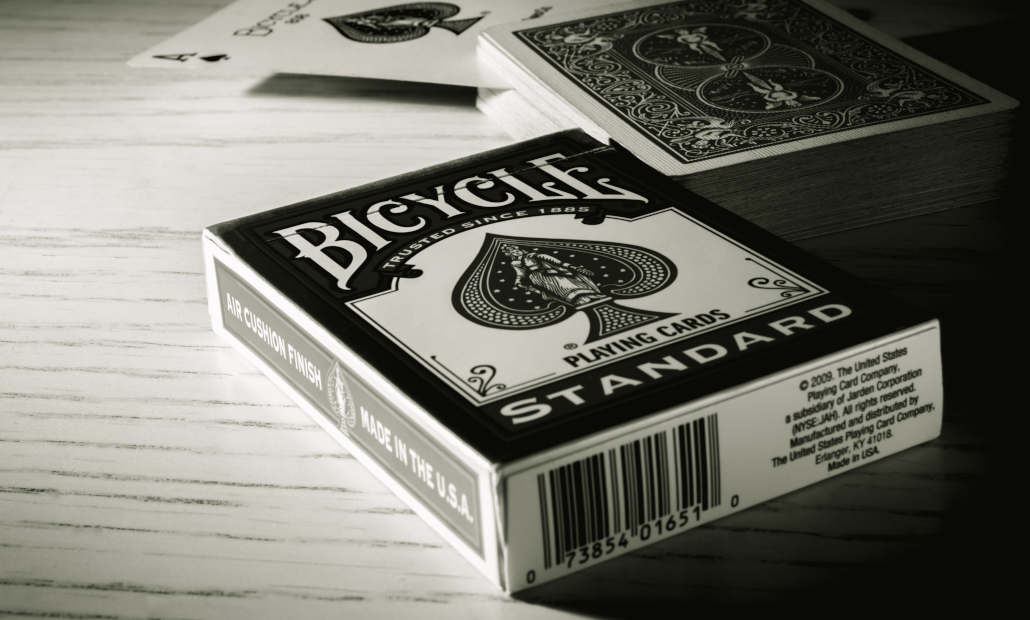 Thanks to their affordability, Bicycle poker cards are the most famous poker cards in the world, and can be found in most households where card games are played.
Best Plastic Poker Playing Cards
Copag 1546 Playing Cards are your best bet if you have a preference for playing cards made exclusively of plastic.
Playing cards from this manufacturer are made of extra-durable PVC and are water resistant, which makes them super easy to clean. Just have in mind that they are not as easily to shuffle as cards made from other materials.