Playing Poker on Mobile Apps– Pros & Cons That You Should Know
Playing Poker on Mobile Apps– Pros & Cons That You Should Know
These days, you can do almost anything on your phone and tablet, so playing poker is not an exception. Mobile technology has come a long way, making today's mobile devices more powerful than ever before and offering all kinds of poker software to assist the players.
The ability to play poker on your mobile device definitely has its upsides, and many casual players don't even use computers to play anymore.
However, there are also some downsides to mobile poker as well. This article will try to look at things from both perspectives, figuring out some of the most important pros and cons of playing poker on a mobile device.
Pro no. 1: Mobile poker gives you a lot of freedom
The first and the most obvious upside of mobile poker is that it gives you the freedom to play wherever and whenever you feel like it.
You no longer need to sit at home if you want to get some action.
You can quickly fire up a game when you are traveling, waiting in a long line, or resting on the beach and have some productive time.
Let's take an example. Even if you have plans but get lucky enough to win a satellite into a bigger tournament, you do not need to choose between doing one or another. You can still go out with your friends and play your tournament on the phone.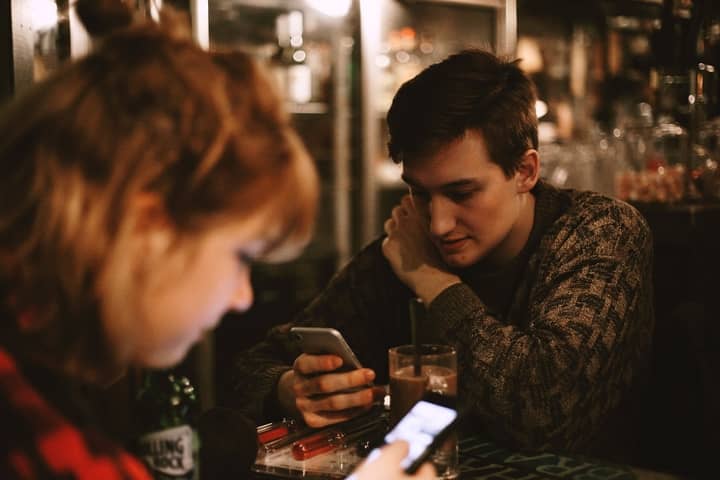 Of course, this isn't the ideal setup for online poker, and it's not something you should make a habit of, but having these options is always nice.
Most importantly, you are also not limited even by the country you are in. Either you are in Europe, traveling through the USA or want to try online poker NJ room, all of the options are open since mobile devices give you the ultimate freedom.
Pro no. 2: You have access to a full range of games today
Mobile poker apps have certainly come a long way. Back in the day, these apps were often pale images of their PC variants with only a limited selection of tables and often offering access to just one segment, such as cash games or tournaments.
Today, mobile apps from top poker rooms are almost identical copies of their parent clients optimized for use with smaller screens.
You can play all your favorite game variants and join all MTTs on the schedule on most poker apps. You no longer have to compromise on your experience or give up on any edge by playing a variation that's not your first choice.
Pro no. 3: Take Advantage of Exclusive Mobile Apps Promos
Poker rooms love when their players have the app installed and actively use it. It's good for the business if the player spends more time playing, and rooms are ready to reward those who do.
It's not uncommon to see some mobile-only bonuses and interesting promotions that you can only take advantage of if you play poker on your phone.
For example, some rooms will give you a new first deposit bonus when you download their app. You'll need to make a new deposit using the app, and you'll get a bonus that's often as good as the one you got when you first joined.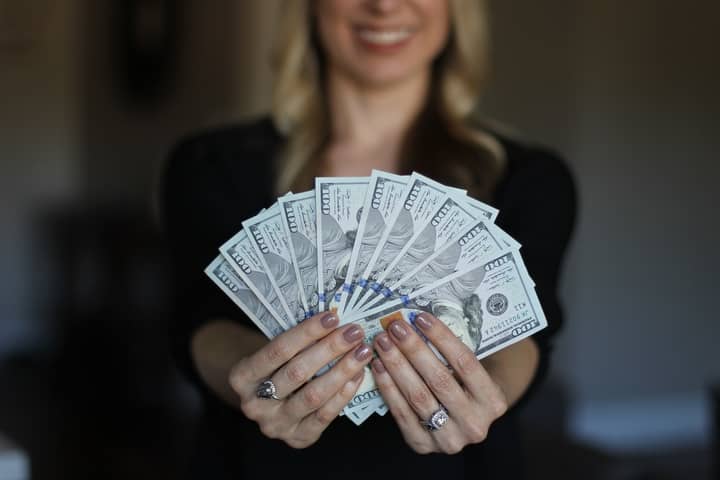 Even if you aren't into playing poker on your mobile device, you can still take advantage of such offers. Once the bonus is in your account, there are usually no restrictions in terms of play. You'll be able to clear the bonus at your own pace and playing on your computer if that's what you prefer.
Some other promos might actually require you to play on the app, but even then, it's basically an additional value that you wouldn't have access to otherwise. This makes mobile poker apps quite appealing even to the best poker players since they're always on the hunt for that extra edge.
Con no 1: Multitabling on a mobile phone is hard
While most mobile poker apps these days are pretty good if you're planning to play a single table, multitabling on your phone can be a bit of pain.
Even with the best apps that have come up with pretty good ways to solve this issue, playing more tables on the small screen of your phone isn't going to be enjoyable.
It's just too easy to miss out on your turn to act and have your hand folded due to a timeout. Also, when you're switching between different tables, there is always a possibility of accidentally tapping a wrong button.
On top of that, it can be quite boring to play just one table so you might deviate from playing solid ranges preflop, and that will also cost you a lot in the long run.
You can avoid most of these mistakes if you're extra careful, but playing anything more than two tables on your phone is definitely not advisable, especially at stakes you actually care for.
Con no. 2: You can't use all of the tools
Having a proper setup can make a huge difference to your winrate since you can use various tools when playing online. If you want to analyze poker hands, record your session, or even have HUD while playing, all of this is much easier on the PC.
Phone limits the software you can use in the games, so it is not the best option if you want to take it seriously and keep working on your game.
With the lack of tracking software, you will not be able to see your stats or quickly identify tendencies of your opponents, so you will surely be missing out on some info.
If you play on the phone while others sit at PC and see all the statistics, you are already at a serious disadvantage.
Con no. 3: You need a stable connection to play
If you are playing on your mobile sitting comfortably at home in your armchair, you're unlikely to experience any connection issues. Your home Wi-Fi network is probably quite solid, and you aren't likely to face any prolonged disconnects.
However, the whole point of mobile poker apps is that you can use them when away from your computer.
For example, firing up a nice tournament while you're traveling is a great way to spend a few hours, have some fun, and potentially make some profit. But the fun stops when disconnect issues begin to creep in, and it is often replaced by frustration.
The problem with playing poker while traveling specifically is that you can't know how good the network coverage is along the way.
If it so happens that you lose connection at a crucial point in a tournament, it will be really hard to keep your composure and continue to play well once you get back online.
I'm not saying that you shouldn't be playing poker on your phone while traveling – I've done it myself many times, but you should consider what to play.
Cash games are probably a bit better option than tournaments for this reason since it carries a much smaller risk of big damage in case of disconnection.
Conclusion: Playing Poker On Mobile Apps
When you draw the line and look at all the positives and all the negatives, the ability to play poker on a mobile device seems like a good thing.
It makes games much more entertaining for casual players and attracts some that would never play on their computers.
For the pros, mobile poker apps can be a nice alternative in the event something unexpected happens, and they can't be at their work stations for a tournament or a cash game session they want to play.
Downsides do exist, but they aren't that serious, and you have a great degree of control over them for the most part. With technology only getting better and better, mobile poker is likely to evolve as well. Some of the issues that exist today might be the thing of the past tomorrow. And not just playing, but also poker training sites are moving towards this direction.
Major operators are investing a lot of time and effort into improving their apps, so if you aren't into playing poker on your phone, you should probably give it a try. It's only going to get bigger moving forward.