Poker Outfits – How to Pick a Costume For Your Poker Night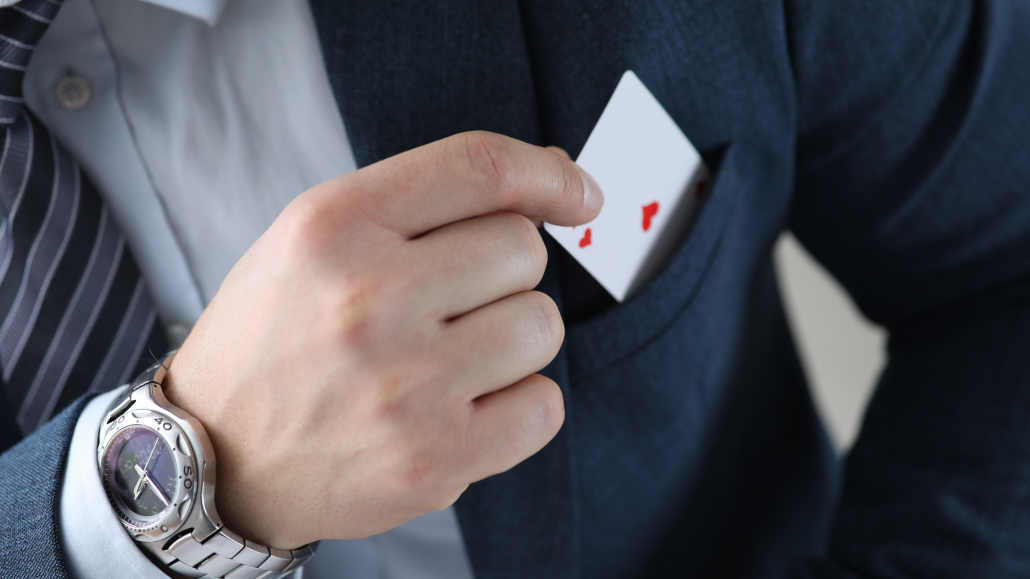 There's no denying that the way we dress and our overall appearance play a huge role in how people view us. This truth especially applies in poker.
So much so that your attire can have a direct impact on your success at the felt table.
Depending on whether you're playing in a poker tournament or a cash game with your friends, there are many different poker outfits that you can try out.
Moreover, local poker rooms will have a specific dress code that you might have to follow. To help you out pick the perfect poker outfit for your session, we've created a comprehensive guide with valuable ideas.
Poker Dress Code in Casinos – A Quick Guide
Before we dig deeper into poker outfit ideas for different occasions, we should take a side note and address crucial outfit rules regarding the dress code. Throughout this guide, we'll mention specific dress codes by name.
So, to make sure you're certain what each of these stands for, we should go over each of them first.
With that in mind, here's a quick overview of the six most common dress codes you might run into when playing poker in a land-based casino:
Casual – this outfit includes a simple pair of jeans, a shirt, and sneakers combination for men. The casual dress code for women is similar, though it could also include a stylish top or a blazer.
Business Casual – raising the bar on the dress code list, business casual for men implies a pair of khakis with a polo shirt, along with shoes or loafers. For women, it includes a stylish top again, this time paired with khaki pants, dress pants, or even a casual skirt.
Smart Casual – Smart casual is the middle ground between the previous and next dress code. It creates a "smart" outfit combination by including fashionable elements like a sport coat for men and a blazer for women, combined with one of the previous dress combinations.
Business – The first of the three dress codes that require a more serious level of formality. Men should wear a business suit with any type of tie. For women, the business dress code includes wearing a business suit or a similarly-styled dress with heels.
Semi-formal – A bit fancier than business attire, men sporting a semi-formal style should wear a dark suit and a long tie. For women, it includes a short evening dress.
Black Tie – This casino dress code, along with the rarest White Tie one, only applies in a handful of the world's classiest venues. Men should wear tuxedos, while women should wear long, ideally floor-length evening gowns.
Poker Outfits for Casino Cash Games and Tournaments
Visiting a casino to play poker for real money already requires a degree of mental preparation. To add to this, you also must consider how you're dressed.
However, don't worry, as formal tuxedos and ties aren't something many casinos require you to wear when playing a cash game.
Having said that, there are a few simple etiquette rules on how to dress for a cash game in a casino.
If you're going to the casino during the day, you can wear a casual combination or business casual attire at most.
On the other hand, if you're visiting the casino at night, you'll have to up your style.
In most venues, this includes a business casual casino outfit, though in some places, you might have to wear a semi-formal combination.
Moving on to the second part, what should you wear at poker tournaments?
For many poker players, tournaments are a special occasion. Excited by the fact that they're playing in such a competition, some players tend to overdress. But, what should you wear for a poker tournament?
The main difference between a cash game and a tournament game in a casino is that the latter doesn't allow you to quit when you feel like it.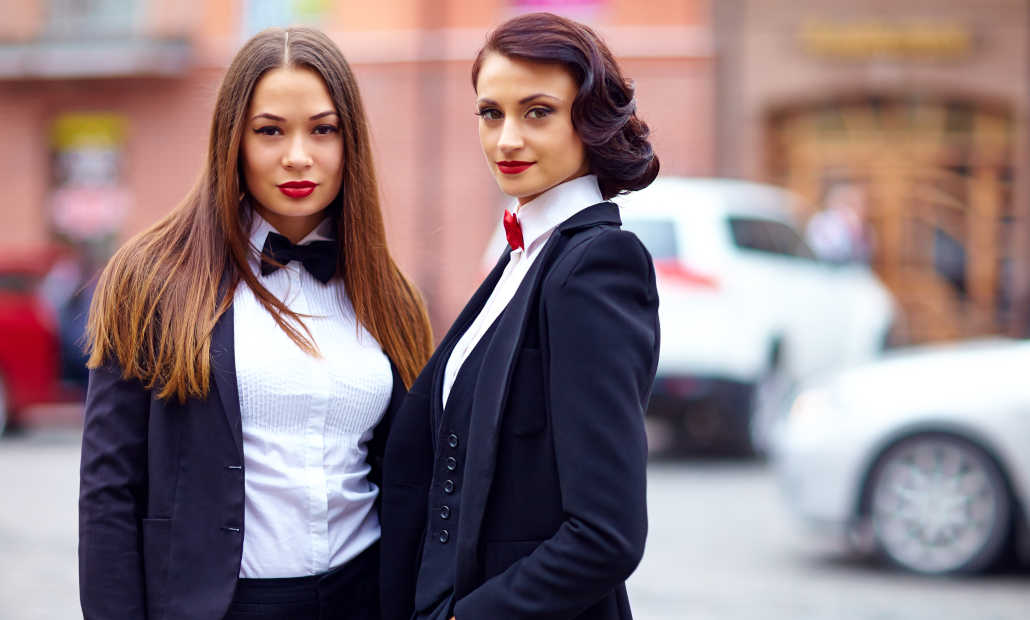 If you quit, you're out of the tournament. So, you have to stay concentrated and keep your eyes on the prize.
In other words, the name of the game is comfort. If you're lucky (and skilled) enough, you'll spend the entire day at the poker table, progressing closer to the final stages.
The last thing you want is to wear restrictive clothing that becomes an issue and impedes your performance.
This is why you should always dress as plain and comfortable as possible, ideally in casual and business casual attire.
You can't go wrong with a pair of basic shoes, a polo shirt, and a pair of jeans or slacks. If you feel uncomfortable spending hours in shoes, even a pair of simple black or white sneakers is a solid option.
Elegant Poker Player Costumes – Upping the Ante
Depending on the venue you're playing in, your poker experience can significantly vary from casino to casino.
More specifically, if you're playing poker in a casino with a "black tie optional" or higher dress code level, you'll have to go all out and put on a stylish combination.
This is definitely not the most comfortable attire to wear at the casino, but it will make your poker experience immeasurably cooler and more memorable.
When playing in a more upscale casino poker room, men should wear a dark suit paired with dark shoes and a white shirt. For female poker players, this includes an elegant evening dress or cocktail dress.
Few casinos also include a Black Tie or White Tie dress code, the two highest levels you'll come across.
Poker Outfit Ideas for Home Games
Of course, when playing poker in a home game atmosphere, many of the rules and suggestions we've discussed above don't apply.
As you'll be playing in a more relaxed and cozy atmosphere, usually with people you already know pretty well, you can be freer with the outfit ideas.
A simple rule of thumb for what to wear in a home poker game is to keep your outfit comfortable.
As you're not going to a casino and most likely aren't playing in a glamorous environment, there's no need to overdress. Wearing a simple jeans-and-hoodie combination will do.
That said, when you're playing a home game with your friends, you can also set up specifically themed nights on certain occasions. Doing so will make the session more entertaining and unique.
For instance, you can have a James Bond-themed poker evening and make a classy poker evening, with drinks, tuxedos, and cigars included.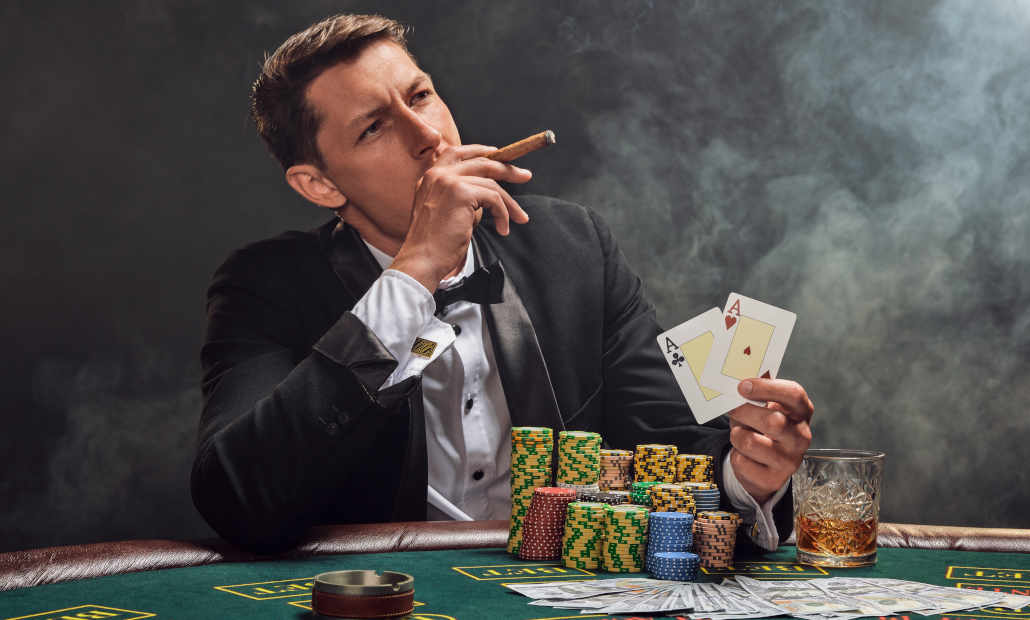 Moreover, you can create a roaring 20s poker night, Arabian Nights-inspired poker game, or anything in between.
These are just a few of the most common examples, as home poker cash games leave a lot of freedom for you to go in any direction. Practically, you're not limited in any way, which opens up space for all kinds of ideas.
Whatever you decide on, it's important to always ensure that everyone is wearing a combination according to the agreed theme. This will guarantee a good time for everyone, regardless of the topic you all agreed on.
Additional Tips on How to Pick a Poker Player Outfit
The information we've covered so far pertains to some general occasions and scenarios. Additionally, we want to highlight a few extra pointers that will help you dress for success. Here are a handful of tips on how to pick a poker outfit:
Include Accessories
If you've ever watched a professional poker game, you might have noticed that some poker pros try to boost their chances by including outlandish props in their outfit.
These players do so with carefully thought-out intentions, as their goal is to distract their opponents and gain an edge over them.
Of course, doing this isn't suitable in every poker environment. Still, whether you play a cash game or a tournament one, consider wearing some accessories that could grab other players' attention.
For example, wear jewelry that's just flashy enough or a shirt that's eccentric and unusual.
This shouldn't be anything obnoxious or antagonize other players. Just something that will distract your opponents, often without them even realizing it.
Wear Sunglasses or Hats
Unlike the previous tip, this one isn't as much to distract your opponents as it is to help you hide any tells you might give out.
Experienced poker players know how to read every nuanced subconscious sign you might display when playing.
So, to hide any tells, consider wearing sunglasses or hats that would hide your eyes.
Some players even go all out and wear a hoodie, hat, and glasses.
That said, doing all of this isn't necessary unless you're looking to hide your tells and distract your opponents at the same time.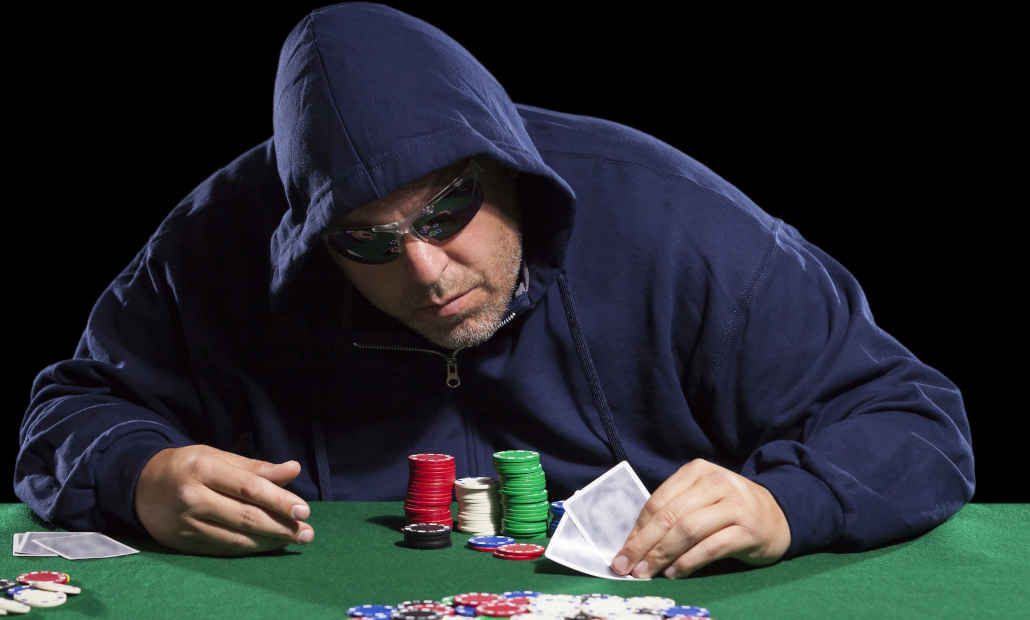 If you were to choose only one thing, a pair of reflective sunglasses would help you keep your eye from giving away your hands.
What's more, they can protect your eyes from the casino's lights so that you can play for longer without getting fatigued.
Focus on Comfort Over Style
Unless you're playing in a high-class poker room and you have to dress the part, the best way to go about choosing your combination is to favor comfort over everything else.
There's no point in looking good if your shirt or pants start getting uncomfortable after half an hour's play. This would only take away from your ability to concentrate and hinder your play.
Many studies over the years have shown that the way we dress can have a direct impact on how we feel.
So, keep in mind all of the above tips but always strive to wear something in which you feel comfortable, positive, and confident.
Poker Outfits – Summing Up the Perfect Combination
As you might have noticed from everything we've discussed on this page, choosing the right poker outfit primarily depends on the circumstances.
It will differ based on the casino you're visiting, the time of day you're going, and the type of experience you're aiming for.
Overall, if you're playing in a casino, it's better to be overdressed than underdressed, but you should always keep in mind your comfort.
In cash games at home, you don't need to spend too much time thinking about what you should wear.
Instead, you can try out various costume ideas that will make poker nights with your friends even more enjoyable and entertaining.
Poker is a social game in which your strategy shouldn't focus only on the cards you get. Your demeanor and outfit at the felt table should also be a big part of it.
So, make sure to plan how you dress accordingly, and you're bound to have a fun and successful time playing this exciting card game.
Poker Outfits FAQ