Scott Seiver Poker Journey: Brown Graduate Turned Poker Champion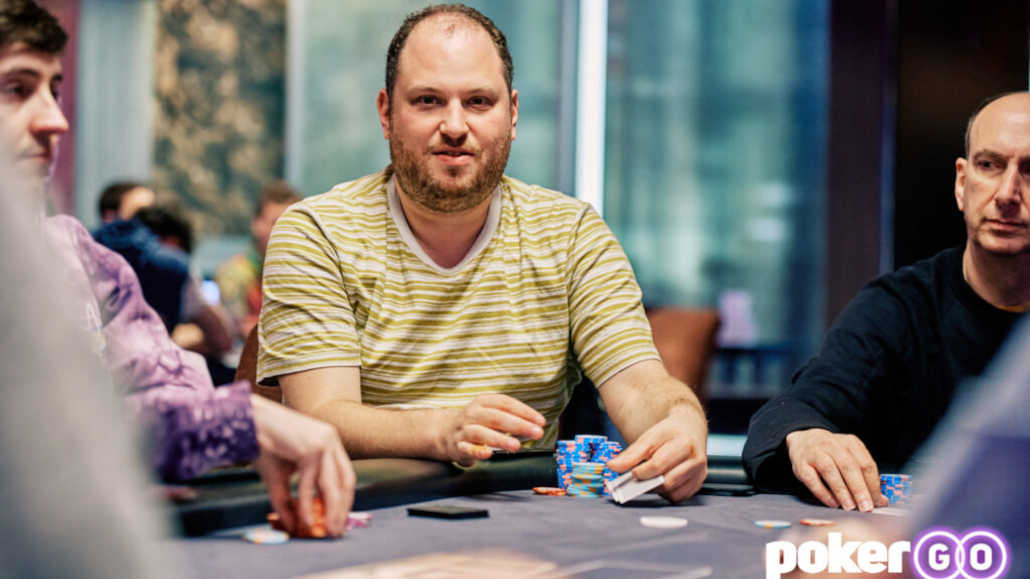 A whole generation of players came of age during the years of the Poker Boom. Millions have tried to emulate the success of Chris Moneymaker and become the next poker millionaires.
The vast majority have failed, but Scott Seiver is one of the players from his generation who not only made it in poker but became a true superstar of the game.
An intricate persona with sometimes a bit of a loud mouth and plenty of tricks up his sleeve, Scott Seiver is a master of not just No-Limit Hold'em.
Seiver is also one of the most feared mixed games players in the world.
Despite all his success, Scott is not a person that too much is known about in the general poker audience.
This is why I decided to bring this iconic player a bit closer to you.
This is the full story of Scott Seiver, a player whose induction into the Poker Hall of Fame and a place in poker history is almost guaranteed as he gets older and continues his incredible poker career.
Scott Seiver Poker Highlights
Graduated from Brown University before turning pro
Won four WSOP bracelets in three different poker formats
Won over $5 million for a second-place finish at the 2015 Super High Roller Bowl
Won over $25 million in live poker tournaments alone
One of the best mixed games cash game players in Vegas
Very active on Twitter, one of the most entertaining accounts in all of poker
Scott Seiver Early Live and Upbringing
Scott Seiver was born on April 14, 1985, in Columbus, Ohio. He soon moved with his family to New York and grew up in Cold Spring Harbor, NY.
He was a smart kid from an early age, and it was clear that he had a lot of potential both in school and in any career he would choose later in life.
One of his earliest passions as a teenager became the popular card game "Magic: The Gathering," which has remained a secondary passion and hobby of his to this day.
While this was the first time Scott was introduced to card games, it would be much later, during his college years, that he would find poker.
Scott enlisted at the prestigious Brown University and discovered the game of poker while studying there.
He was close friends with another future poker legend, Isaac Haxton, and the two would go on to become two of the best poker players of their entire generation.
While at the college, Seiver diligently studied poker on the side, playing mostly online under his popular nicknames "Mastrblastr" and "Gunning4you."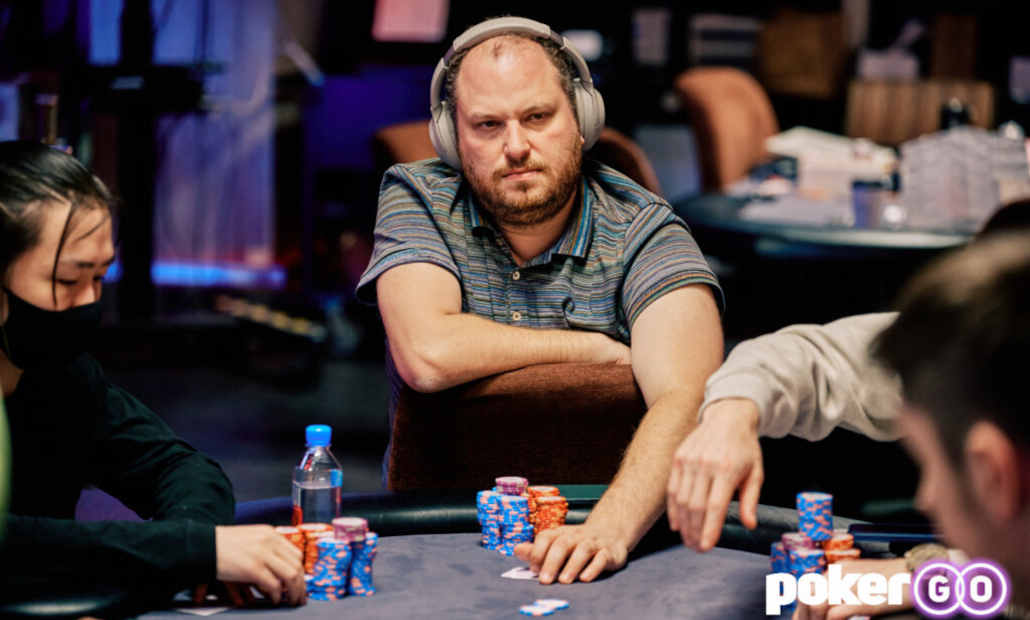 Player images courtesy of PokerGO
Unlike many poker players who quit college to become professional players, Scott stuck with school and got a degree in Computer Science and Economics from Brown University, a massive achievement in its own right.
Scott proceeded to get a job with the world-famous bank Lehman Brothers, but this was when his true passion got the better of him.
Scott realized that he could not hold down such an important job while also playing a lot of poker.
He decided that poker had more in store for him, with his degree always serving as a backup should he need it.
Seiver's decision to dedicate his life to the game has paid massive dividends, as it made him not only rich but also famous throughout the poker world.
Scott Seiver's Professional Poker Career
Seiver's live poker career started in 2006 when he was just 21 years old, but his online poker prowess was already known at this time.
That year, he recorded only one cash in a $10k WPT Championship Event in LA, where he won $26,620 while still studying.
In 2007, Scott made his first trip to the WSOP and absolutely fell in love with the game.
He cashed in three lower buyin NLH events and went back home.
The big breakthrough for Seiver's poker career came in 2008 when he managed to win his first WSOP bracelet in a $5k NLH event for a massive $755,891.
In 2009, Seiver won the $5k Doyle Brunson Five Diamond World Poker Classic in LA and took home another $218k, along with a number of other cashes.
By 2010, Scott was already a high-roller, and his victory in the $25k High Roller at the LA Poker Classic proved that to the poker world.
The next summer, Scott would go on to win the biggest score of his life to that date, taking down the $25k WPT Five Star World Poker Classic for an incredible $1.62 million.
Big scores kept on coming. Seiver announced himself as a mixed games player in 2011 when he final tabled the prestigious $50k Poker Players Championship.
Early in 2012, he took down another half a million dollars in the Party Poker Premier League V, which was played out in Vienna.
As his bankroll grew, so too did the buy-ins that he was allowing himself to pay for tournament entries.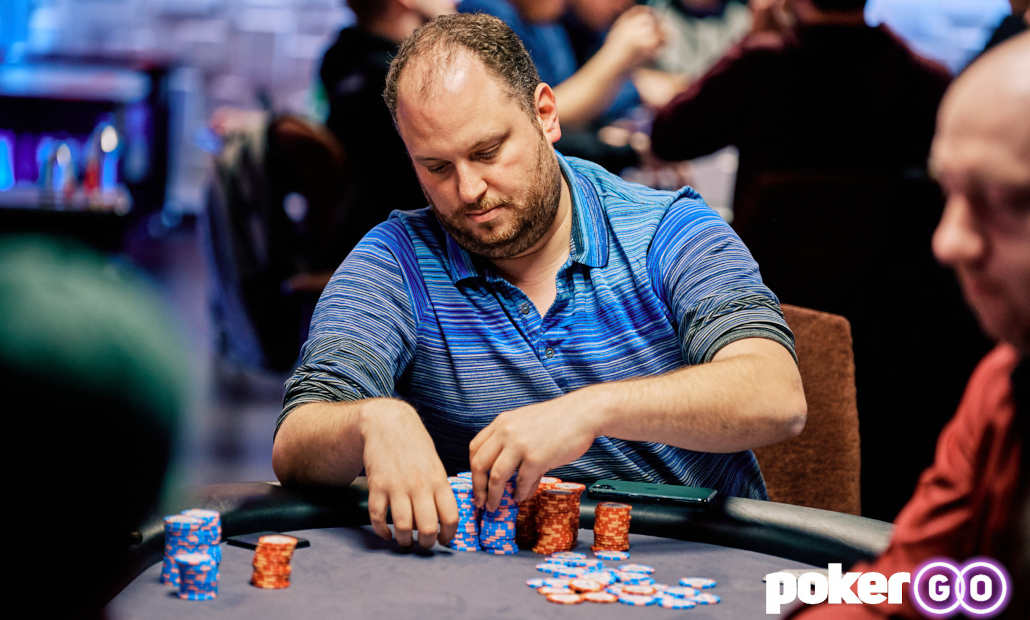 In January 2013, Scott won just over $2 million in a $100k PokerStars Caribbean Adventure Super High Roller, defeating a star-studded final table.
The same year, Seiver returned for the WSOP grind and came second in a $2.5k Seven Card Stud event, just narrowly missing out on his second gold bracelet.
His wins and scores in the high rollers are too many to mention, but it's worth pointing out his second-place finish at the €25k 8 Max High Roller in Monte Carlo €857k, as well as his sixth-place finish in the $1,000,000 buy-in The Big One for One Drop in 2014.
Big Scores Keep on Piling
Million-dollar scores were no longer an anomaly in Scott's biography, so he decided to do even better, winning $5.16 million for his second-place finish at the $500k Super High Roller Bowl in 2015, where he was defeated by Brian Rast, who won about $7.5 million.
While high rollers were his specialty at this point, Seiver wanted to prove that he also had what it takes to compete on the biggest televised stage.
In 2018 and 2019, Scott won two new WSOP bracelets, taking down both the $10k Limit Hold'em Championship and the $10k Razz Championship, two very prestigious events.
Scott added the latest WSOP bracelet to his resume just this summer (2022), winning the $2.5k No-Limit Hold'em Freezeout for $320k, just narrowly missing out on another in the $10k 2-5 Draw Lowball, where he finished second.
It's a good year to be a three-time bracelet winner as @scott_seiver triumphs, becoming the second player this year to claim their fourth @WSOP bracelet.

Seiver came into the FT as the chip leader and beat out a stacked lineup to earn $320K.

🔁 – Replay: https://t.co/goHNpArEt4 pic.twitter.com/aCKRDWSoZV

— PokerGO (@PokerGO) June 4, 2022
To make things even more impressive, Scott Seiver is considered by the top-level pros as one of the best mixed game cash game players and is a regular in some of the biggest games in Las Vegas.
Scott's recent results in the tournaments have been impressive, but most claim that he wins even more money in the side games, where he is one of the most feared players around.
In May 2022, Scott Seiver took on the challenge to play in the PokerGO-produced High Stakes Duel, playing a $400k heads-up freezeout against non-other than Phil Hellmuth.
Scott lost this match but promptly accepted the chance to play a rematch against the 16-time WSOP bracelet winner, where the grand prize will be set at $1.6 million in cash.
Scott Seiver on TV
Over the years, Scott Seiver has made quite a few appearances in all sorts of televised poker events, ranging from WSOP tournaments to televised cash games.
For the most part, Scott exhibits a very professional demeanor at the poker tables.
However, his occasional theatrics and frequent speech play have made him one of the most beloved characters in the poker world.
Scott's most memorable appearances on TV poker shows date back to the PokerStars Big Game, a show that saw some of the best players in the world play high-stakes NLH cash games on TV.
Scott appeared on seasons one and two of the Big Game and played as one of the most aggressive players in the field.
Another very memorable moment from his poker career came from the Big One for One Drop final table, where he came sixth.
In one hand, Seiver bluffed Tobias Reinkeirmeier and made him fold pocket aces on the turn, holding nothing but an open-ended straight draw.
That hand remains one of the most memorable TV poker hands of all time, although Scott has run more than his fair share of bluffs in big tournament sports in his career.
Most recently, Seiver appeared on the PokerGO show High Stakes Duel, playing a heads-up match against Phil Hellmuth, one of his all-time nemeses.
The two have already agreed to play on TV again, with a massive $1.6 prize pool enough to make any player squirm in his seat a little.
Not even 40 years old just yet, Seiver has many years ahead of him to continue impressing us on TV poker shows, where he is guaranteed to keep getting invited for his amazing showmanship and fearless brand of poker.
Scott Seiver Net Worth
Scott Seiver's poker career has been more than impressive, as he has won more than $25 million in live poker tournaments alone, along with plenty of online poker winnings and an unknown amount won at the cash game tables.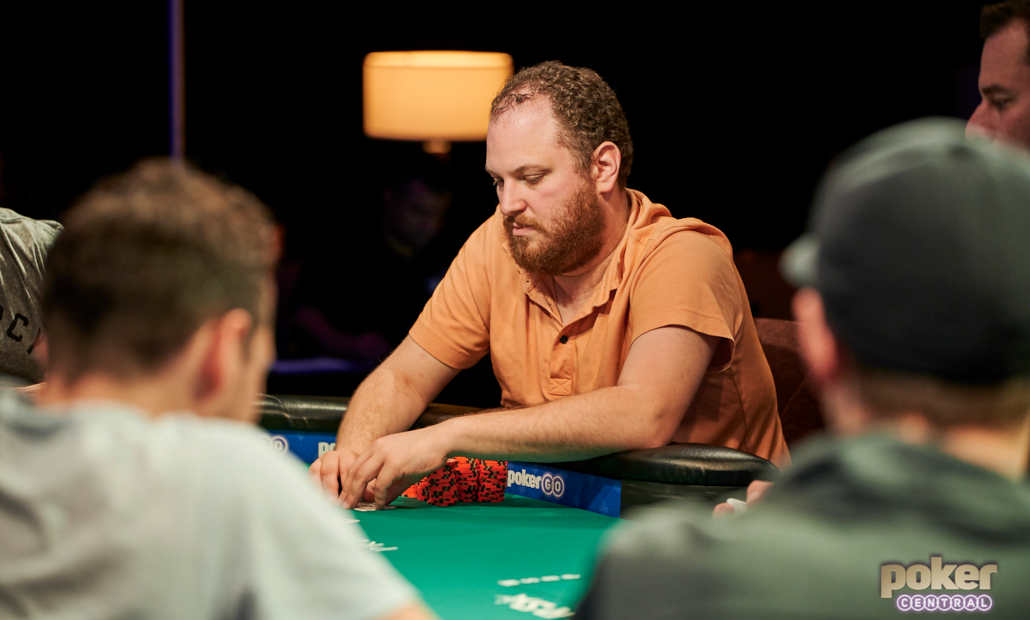 If rumors are anything to go by, Scott regularly plays and wins in the biggest mixed games in Vegas and beyond, meaning he may have won tens of millions in cash games as well.
One of the most intelligent guys in poker and a holder of an economics degree from Brown University, it is certain that Scott also makes his money work for him in other areas of life.
All said and done, I would assess Scott Seiver net worth to be in the $30 – $50 million range,
These numbers are bound to keep going up as he continues smashing poker games left and right.
Seiver's young age is one of the things that truly work in his favor, as he is one of the guys who have a real shot at outranking the likes of Phil Hellmuth in tournament records.
Where is Scott Seiver Today?
Scott Seiver has been an integral part of the poker community for many years now, never taking major breaks from the game and continuing his winning ways from year to year.
Seiver spends most of his time in Las Vegas and is constantly involved in the biggest games at the Bellagio, Aria, and other high-stakes poker rooms.
During summers, Seiver spends as much time as possible grinding out the WSOP, showing a clear determination to put his name into the poker history books for generations to come.
In more recent years, Scott has been truly focused on cash games, only playing the biggest buy-in tournaments around and the ones at the WSOP.
Away from the tables, Seiver is a fairly vocal person who likes to have fun, get into feuds when he thinks he is right, and put his opinion out there, no matter how controversial.
#positivity as an ambassador of the sport to fleece 5k from a brand new player. @phil_hellmuth do the right thing when you see this and give him back his $ this is absurd

— Scott Seiver (@scott_seiver) May 2, 2022
Scott's Twitter account is always active with some of the best needles in the poker world, including the ones directed at Phil Hellmuth, whom he clearly has a beef with.
In either case, Scott Seiver is here to stay, and following him both on and off the tables is one of the best things you can do as a poker fan for many years to come, guaranteed!