Similarities Between Texas Hold'em and Video Poker
The differences between Texas Hold'em and video poker are apparent and visible for anyone who has a bit of poker knowledge.
After all, you play one game against other players at the physical table and the other one against a machine. But, what most poker enthusiasts don't know is that these two poker variations share a lot of similarities.
These likenesses range from obvious to barely noticeable.
With that in mind, we've summed up the five most interesting points of comparison you should know about if you like playing poker games.
Let's take a closer look at the most significant and interesting similarities that Texas Hold'em and video poker games share.
1. Poker in Its Purest Form
Although you could make a point that video poker is more of a cross between a slot machine and a poker game, there's no denying that it represents poker in its purest, simplest form, much like Texas Hold'em.
You're hoping to make the strongest five-card combination, just like in Texas Hold'em. The only difference is that you're playing for the pre-set rewards instead of trying to beat out other players.
Video poker comes in many different variants itself, such as:
Jacks or Better
Deuces Wild
All America
Tens or Better
All Aces
Bonus Poker, etc.
Although rules and paytables for these different formats vary, all of them share similarities with Texas Hold'em.
Taking the example of Jacks or Better, you're still playing with the same 52 card deck and still using the same system of poker hand rankings.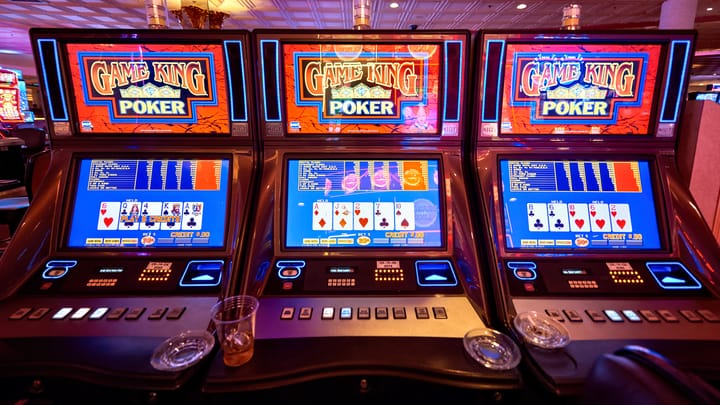 These gameplay similarities make it easier for poker players to transition between variations and enjoy playing both Texas Hold'em and video poker without having to learn the other game from scratch.
2. The Skill Element
The element of skill is often overlooked by those who dismiss video poker as a purely luck-based casino game.
But, anyone who has spent some time on a video poker machine will tell you that winning at this game does require a fair amount of skill and strategy.
It's not just a slot machine-type game where you pull the lever and wait for the outcome of your bet.
This is probably why the game enjoys a fair bit of popularity in Japan, just like Pachinko. Both games include an element of skill, and Japanese players seem to prefer this over games based purely on luck. Check out this video poker guide if you're interested in learning more about the skill element of the game.
In a nutshell, both video poker and Texas Hold'em require players to understand the probabilities to give themselves the best chances of winning in the long run.
In Hold'em, you can size your bests to get the most value for your big hands. While you can't change the size of your bet mid-hand in video poker, it's important to understand different paytables and how they reflect on your winning chances.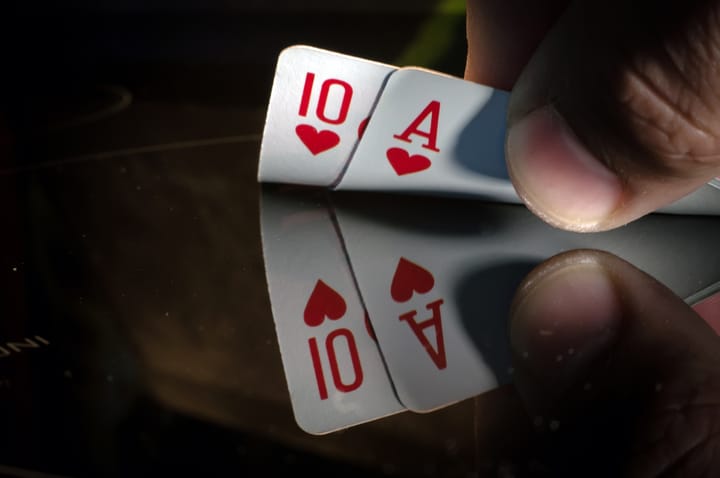 For example, some game variations pay better for a full house. In some variations, you get a bigger payout when you hit a royal flush if you're playing on the max chip. All of these factors are very important, and it's something you need to learn about if you want to be a good video poker player.
3. Games Are As Quick or As Long As You Want Them
There's a big reason why video poker games have remained unchanged for decades. They've struck the perfect formula for entertaining gameplay, combining simple graphics and quick payouts.
With that in mind, video poker can be equally entertaining if you're playing it for a couple of minutes or several hours. The streamlined format of the game allows you great freedom of play.
Similar to video poker, your Texas Hold'em sessions can last for as little or long as you want them to.
If you're playing cash games, you can jump in and out to play only a couple of minutes or sit for hours at a time if you prefer doing so.
Moreover, you can even sign up for Texas Hold'em freezeout tournaments if you have the time and are in a mood to play a really long session.
4. The Luck of the Draw
Even though Texas Hold'em includes a much higher degree of skill, it's still a gambling game in many ways and, as such, impacted by luck and chance.
No matter how well you set up your opponents into playing how you want them to play, you still can't influence every aspect of the game.
The cards you get on the flop, turn, and the river will be completely random, and you can't do anything to get the specific cards you want.
The case is the same with video poker, albeit on a much smaller scale in decision-making. Regardless of how well you play into the final round, how many cards you decide to discard or keep, the result in video poker will always be random. You can't decide which cards you'll get.
However, we have to highlight that video poker players have a narrower playing field regarding strategies. They can't bluff their way into a win like Texas Hold'em players, as the outcome in video poker is always mathematically calculated through the RNG software.
5. Money Management
The one thing all poker variations share is the potential to offer the player big wins and real money cashouts. More importantly, all poker variations, including video poker and Texas Hold'em, emphasize the importance of proper bankroll management for long-term success.
If you want to maintain a positive bankroll in the long run, you must have adequate money management skills.
The most important thing when it comes to money management is maintaining a set bankroll you'll stick to no matter how well or poorly you're playing. Both Texas Hold'em and video poker are games where you can quickly lose out if you're not careful of your bankroll.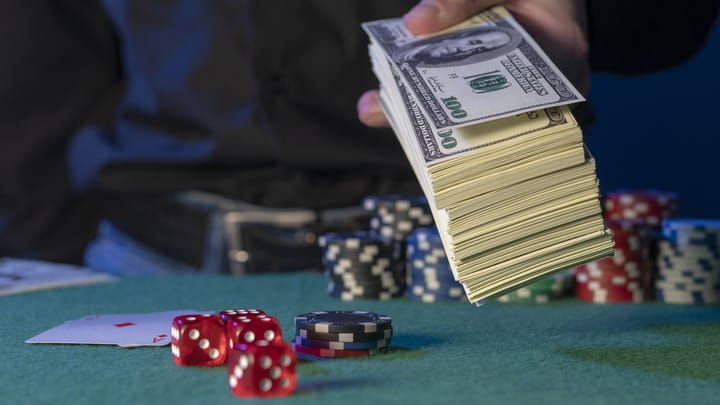 To make sure you properly manage your bankroll, be certain that you're always betting within your comfort level. Although it's far from the most glamorous aspect of poker, bankroll management is key for both games.
Which Variation do you prefer?
In the end, it doesn't make much difference which poker variation you find the most suitable for yourself. All of them share one essential feature that you should care about – fun.
We could argue that this is the sixth big similarity between the two games. Both Texas Hold'em and video poker share a specific fun factor that keeps you glued to the game and always wanting to play more.
No matter how different or similar Texas Hold'em and video poker are in your eyes, they're both fascinating and exciting to play.
Always remember you're primarily playing to have a good time, bet responsibly, and everything else will line up for you to have a fantastic poker experience. Unless you're planning to play poker for a living, in which case Texas Hold'em is a much more viable option.