The End Boss System Review – Upswing's Heads-Up Course by Doug Polk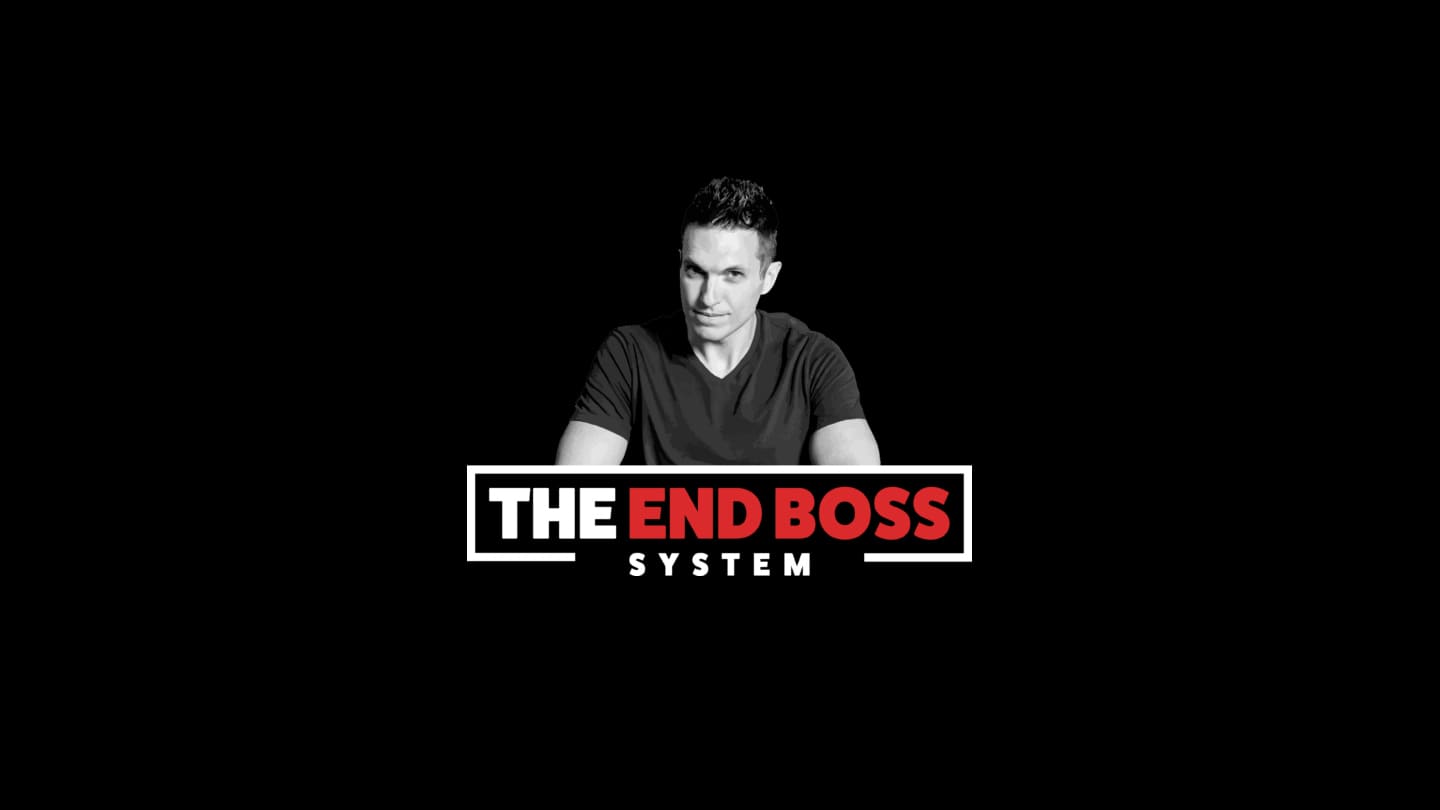 The long-awaited revamped and improved heads-up course from Upswing Poker is finally here. Created by Doug Polk and Fabian 'Frabb' Adler and aptly named The End Boss System.
This is the most comprehensive heads-up course out there, containing over 50 hours of video lessons, dozens of preflop charts, and much more. Check it out for yourself!
When Doug's first course came out six years ago, it was one of the best learning tools around, but things have changed a lot in poker since. Hence, the Upswing Poker founder decided it was high time for a new course and set out to make one about a year ago.
In this End Boss System review, I'll give you a full breakdown of the new course so that you know what to expect inside, both in terms of the content and the way that content is presented. There is quite a bit to unpack, so let's get straight to it.

The End Boss System Overview
There is no doubt that the newest heads-up course from Upswing Poker will help you elevate your game to a new level if you dedicate yourself to it, but before diving deeper, we wanted to sum up the pros and cons of this training program so you can see the overview in one place.
⭐ The End Boss System Pros
Exclusive & enhanced preflop ranges
Easy-to-use & comprehensive chart viewer
The perfect strategy for bet sizing adjustment
Dozens of hand breakdowns on all streets
Optimal strategies to counter opponents in SRP, 3-bet, and 4-bet pots
Fresh strategies to throw your opponents off balance
⭐ The End Boss System Cons
Geared heavily towards experienced players
Quality content but requires your full focus
Upswing's The End Boss System at a Glance

To start at the top, The End Boss System is somewhat different from other Upswing Poker courses as it is brought to you by two coaches. One is, of course, Doug Polk, and by this point, he is really a man who needs no introduction.
The other player is Fabian 'Frabb' Adler, and he is hardly someone you'd call a high-profile player, at least in terms of notoriety. However, Adler has been a successful mid-to-high-stakes heads-up player for over a decade, and his results speak for themselves.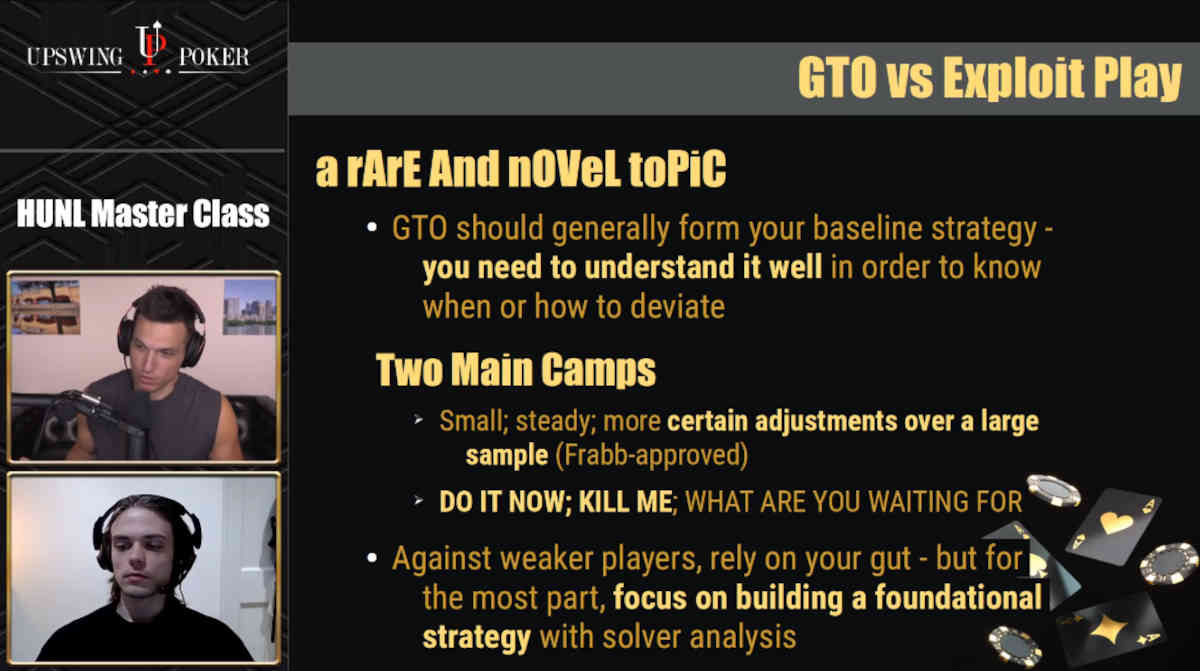 Fabian is also the man who helped Doug prepare for his infamous match against Daniel Negreanu, and this is how the two started working together. From that cooperation, The End Boss System was eventually born.
Like most Upswing Poker courses, this one is split into several modules, and in each one of them, Adler and Polk take turns delivering lessons. Fabian is tasked with covering more technical details, while Doug pitches in with talk about exploits, doing some hand analysis, and more.
The End Boss System consists of the following modules:
Introduction
Single-raised pots (SB and BB)
3-bet Pots (SB and BB)
4-bet Pots (SB and BB)
Play & Explains
An add-on course: HU Deep Stack Live
On top of this, players also get access to a preflop range viewer with extremely precise and easy-to-use ranges for different spots and stack depths from both positions.
These are the ranges that Polk and Adler worked on ahead of the Negreanu match using advanced poker AI, and they are better and more precise than the ones commercially available.
Who Is The End Boss System For?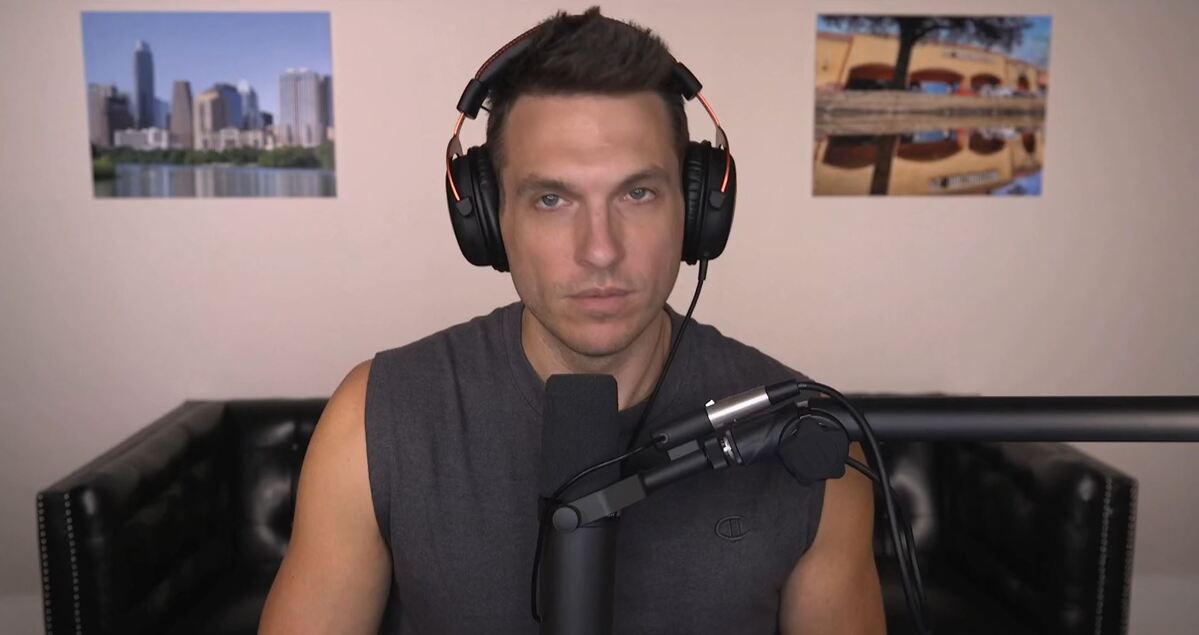 The End Boss System by Doug Polk and Fabian Adler is a heads-up course through and through, and in the introductory videos, both recognize the fact that heads-up games aren't as popular as they once were. So, does this influence the utility of the course for a wider player base?
Even for those players who don't play heads-up exclusively, there is a lot of value contained inside.
Polk, who himself has been a heads-up specialist his entire life, explains how much that knowledge has helped him in ring games and tournaments, especially when playing in certain positions like the big blind or the button.
The End Boss System, thus, isn't limited in its utility. While those who play one-on-one games as their bread and butter will profit from it the most, it is designed to help everyone widen their horizons, learn how to properly play wider ranges, and get ahead of the competition.
The End Boss System Review: What's Inside?
The new heads-up course by Upswing brings many improvements to the old one. The game has changed a lot over the last few years, as the preflop game tree is quite familiar now. Player's 3-betting ranges have changed quite significantly, for example, as have the ways they approach monotone boards.
Of course, many things have remained similar, so The End Boss System takes the best from both worlds and creates an extensive heads-up course that covers everything from the moment you post the blinds to the last river bet.
With well over 50 hours of video materials, I won't be digging into every single section but rather give you a general overview of what you can find inside to help you decide if this is the course you've been waiting for.
Preflop Strategy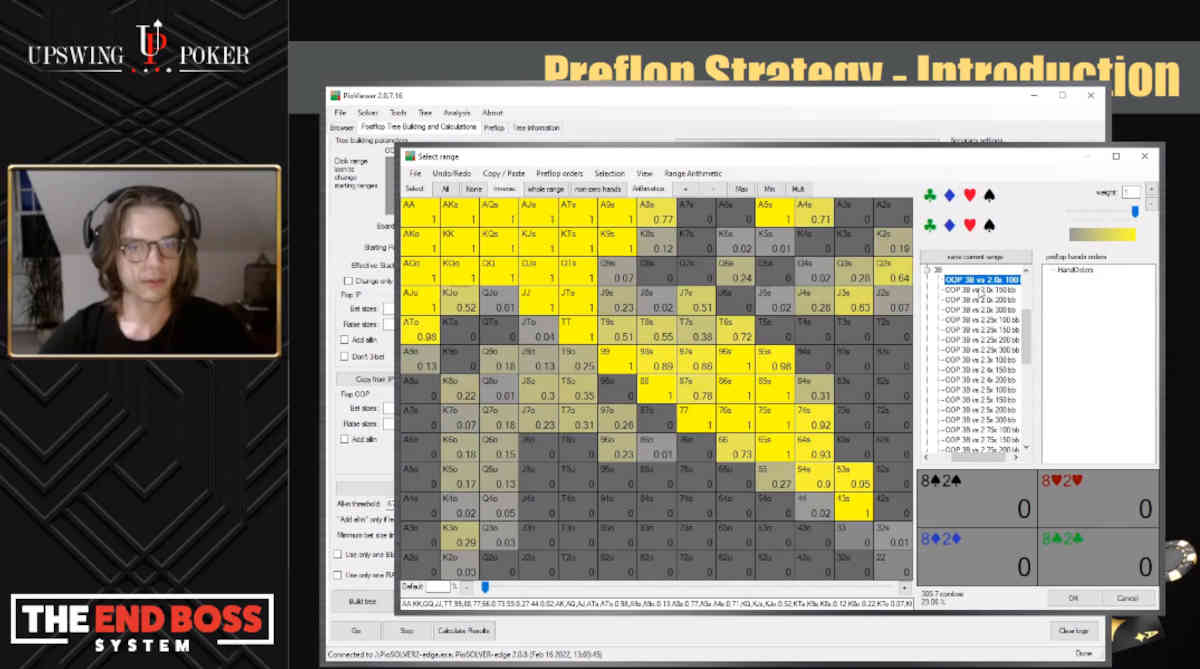 In the first module, you'll be presented with the full breakdown of preflop ranges, which, as mentioned, have been created specifically for Polk's match against Negreanu and represent an improvement over what's readily available out there.
In the first part of the module, Adler goes through different charts, from SRPs to 4 and 5-bet situations, giving a broad overview of stats and numbers.
This is followed by another mini-module in which Doug Polk analyzes the play by Supremus, the AI bot they used to create the ranges and that crushed a heads-up bot competition.
Polk picks up some interesting hands and spots from a large database of hands to demonstrate how advanced solvers approach the game, and it results in some strange spots that you would almost never find in a match between two human players.
Single Raised Pots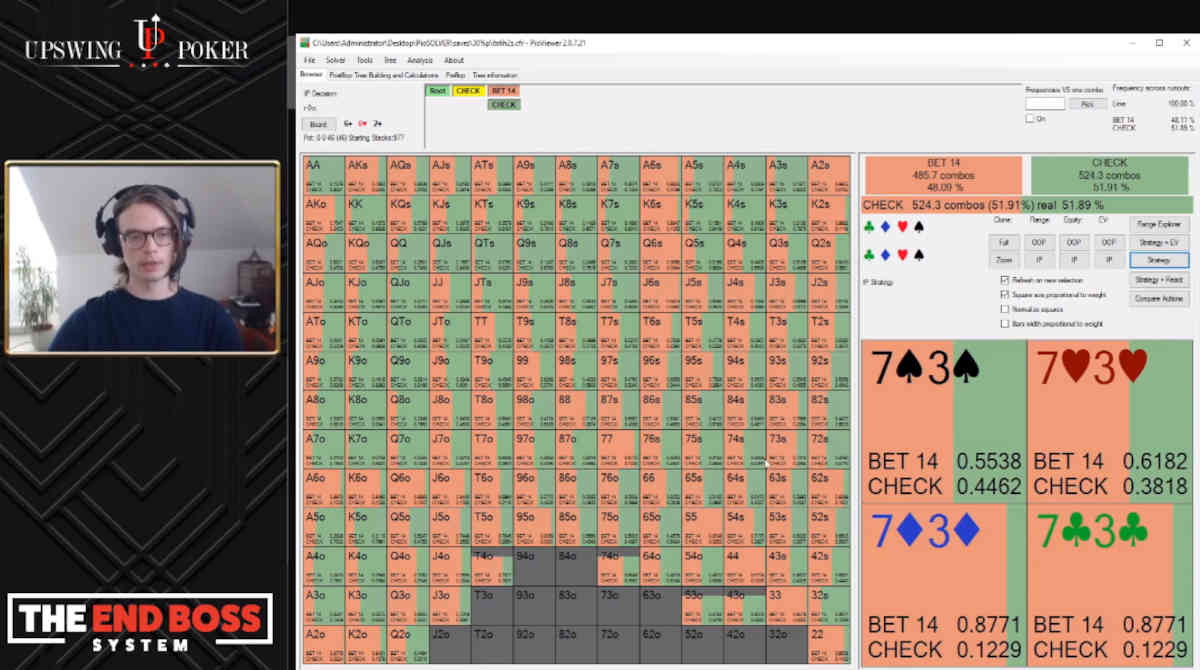 The following two modules cover single raised pots, first focusing on the small blind and then the big blind play.
The small blind module talks about:
Continuation betting
Picking different sizes based on your entire hand range and particular board
Double and triple barreling
Overbets
How to handle check-raises and more
With this module, you'll learn how to pick the "perfect" bet size across different types of flops and also how to deal with check-raises when facing more aggressive opponents.
Things wrap up with an hour-long video of Doug and Fabian analyzing some actual hands from their own databases. These hands nicely demonstrate the theoretical concept explained in previous lessons and round things up perfectly.
The big blind SPR section of The End Boss System is somewhat shorter, as expected since many concepts discussed in the small blind section apply in reverse to big blind scenarios.
Some of the more interesting topics in this module focus on perfect opportunities for check-raises and tricky turn leads to throw your opponents off of their game.
3-Bet Pots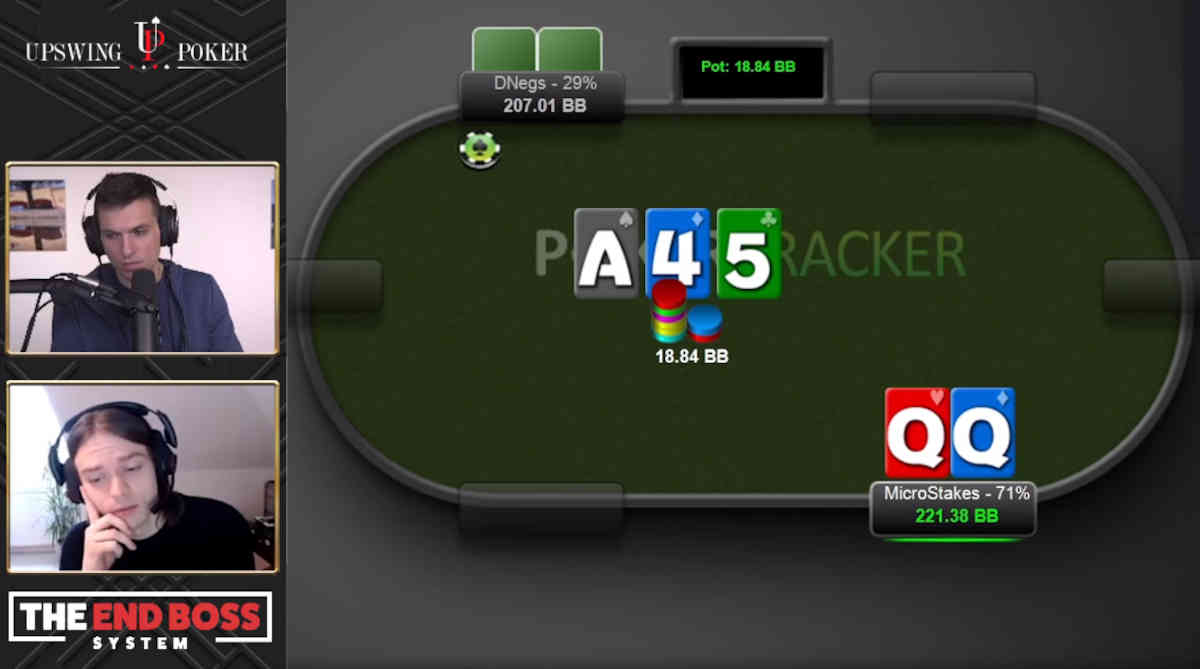 Two modules of the course are devoted entirely to 3-bet scenarios, the first one looking into big blind situations and the second dealing with the small blind.
The most extensive section of the big blind module is the one dealing with continuation bets. In it, Adler discusses different sizes, ranging from very tiny (10% of the pot) to big (80%) continuation bets and overbets.
The course teaches you the perfect sizing for every flop, allowing you to develop a strategy that nets the biggest value in every situation. On top of this, it discusses some tricky check-raise moves that can help you really throw your opponents off of their game.
The small blind section focuses on proper responses depending on the opponent's action – whether they continuation bet or check and if the c-bet is followed by the aggression on the turn and the river.
The module also covers some less-explored situations where players are known to make mistakes and how you can capitalize on them.
Once again, the theoretical part is rounded up by a hand analysis video from Doug and Fabian, looking at some hands that show how many of these concepts can be and are applied in real games.
4-bet Pots
The final theoretical section of the course covers 4-bet pots, looking at these scenarios from both angles, i.e., when you're in position and when out of position.
Many of the lessons are similar to those in the 3-bet section, at least in terms of practical concepts. However, with 4-bet pots being much bigger, to begin with, there is even more focus on finding the best, most effective bet sizes and countering your opponent's strategy in a perfect way.
Finding your way in 4-bet pots can be tricky, but learning how to handle these situations can have a big impact on your overall win rate, and it is no surprise that this module contains a lot of material.
Preflop Charts App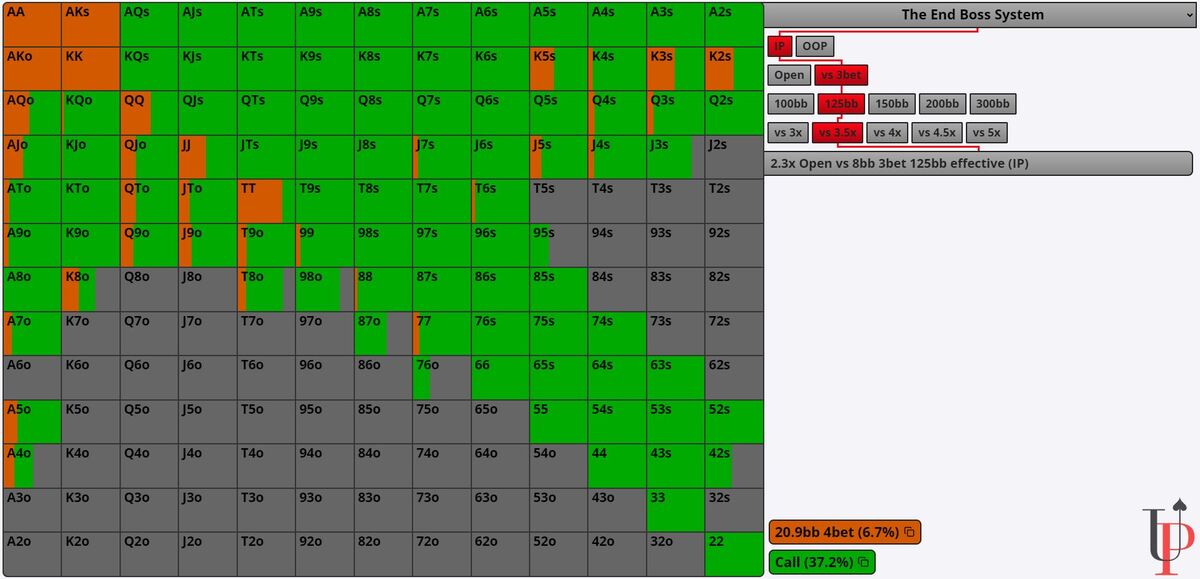 As mentioned, the preflop charts provided in The End Boss System have been developed by Polk and Adler using their own AI, so these are different from what you'll find out there. While the differences aren't huge, these charts are even more precise, and in heads-up play, every tiny advantage counts.
By buying the course, you'll also gain access to the Preflop Charts App, which makes it very easy to navigate all the different charts you'll get your hands on. It's a simple web-based interface where you can pick between IP and OOP and go from there.
In Position:
A standard open
Playing against a 3-bet
Select a 3-bet size (between 3x and 5x, in 0.5 increments)
Select the stack depth (100bb, 125bb, 150bb, 200bb, 250bb, 300bb)
Out of Position:
Facing a standard open
Against a limp
Choose different open and 4-bet sizes
Select the stack depth
The Chart Viewer is very intuitive and easy to use, so you don't need any extensive knowledge of poker software to take full advantage of this tool. You can take your time studying and learning the charts for different spots and run them against your own hands to see how much your preflop strategy deviates from the one recommended by the AI.
Inside the Arena – a Standalone Mini-Course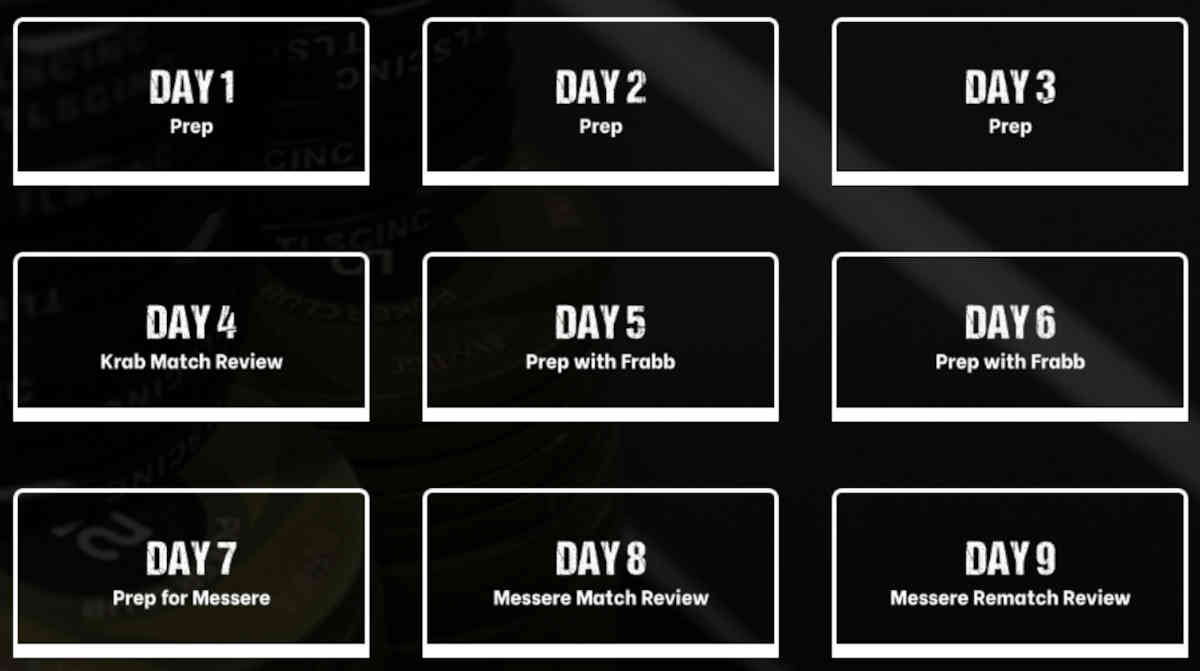 Inside the Arena is not an integral part of The End Boss System, but for the first seven days, you'll be able to get it for free, together with the main course, so if you're thinking about buying, the best time is probably now. After the seven-day window, the mini-course will be sold separately.
The course is geared more towards live players as it covers Doug's preparations for his live $100k heads-up matches. It is designed as a nine-day walkthrough, showing how Doug prepared for his matches against Kevin 'Krab' Rabichow and Owen Messere.
In addition to preparations, a lot of which was done with Fabian Adler, Inside the Arena also dissects some of the most interesting hands Polk played during these matches.
While it's not nearly as extensive or as methodical as The End Boss System, this mini-course is a very nice addition and particularly useful for anyone looking to play live heads-up matches, as the preparations process can be somewhat different.
Is The End Boss System Worth It?
At the end of this End Boss System review, I'll try to give my own take on the course and if it is the one you should be buying, with a caveat that my own poker skills are nowhere near the level required to fully understand everything covered inside.
The latest course by Upswing Poker might be the most comprehensive and the most detailed one to date, and knowing the high quality of the site's courses in general this tells a lot.
The approach they took with The End Boss System adds a certain layer of dynamic that makes the course not only useful but entertaining to watch. Polk adds his flare whenever possible, and it does help break the study routine a bit.
That said, a lot of it is really a grind – breaking down stats and numbers brought to you by the best and most powerful poker tools and software out there. The quality of the information is not in question, but taking it all in is a lot.
The End Boss System by Upswing Poker has the capacity to make anyone a much better poker player, so it is easily worth the money.
But I would only dare recommend it to true students of the game. Almost everything you'll find inside is very precise and factual, and you need to be able to learn and internalize those facts.
The fact of the matter is that this course isn't just for heads-up players. The level of insight and analysis is such that it will help anyone, as most poker is played heads-up anyway, even if it starts with multiple people in a hand.
You also get some of Doug's humor to go along just at the right times, and as you dig deep into The End Boss System, I'm sure you'll learn to appreciate these "breaks," if we can call them that. But you don't have to take my word for it – check it out yourself!