What to Expect from WSOP in 2023 On and Off the Felt?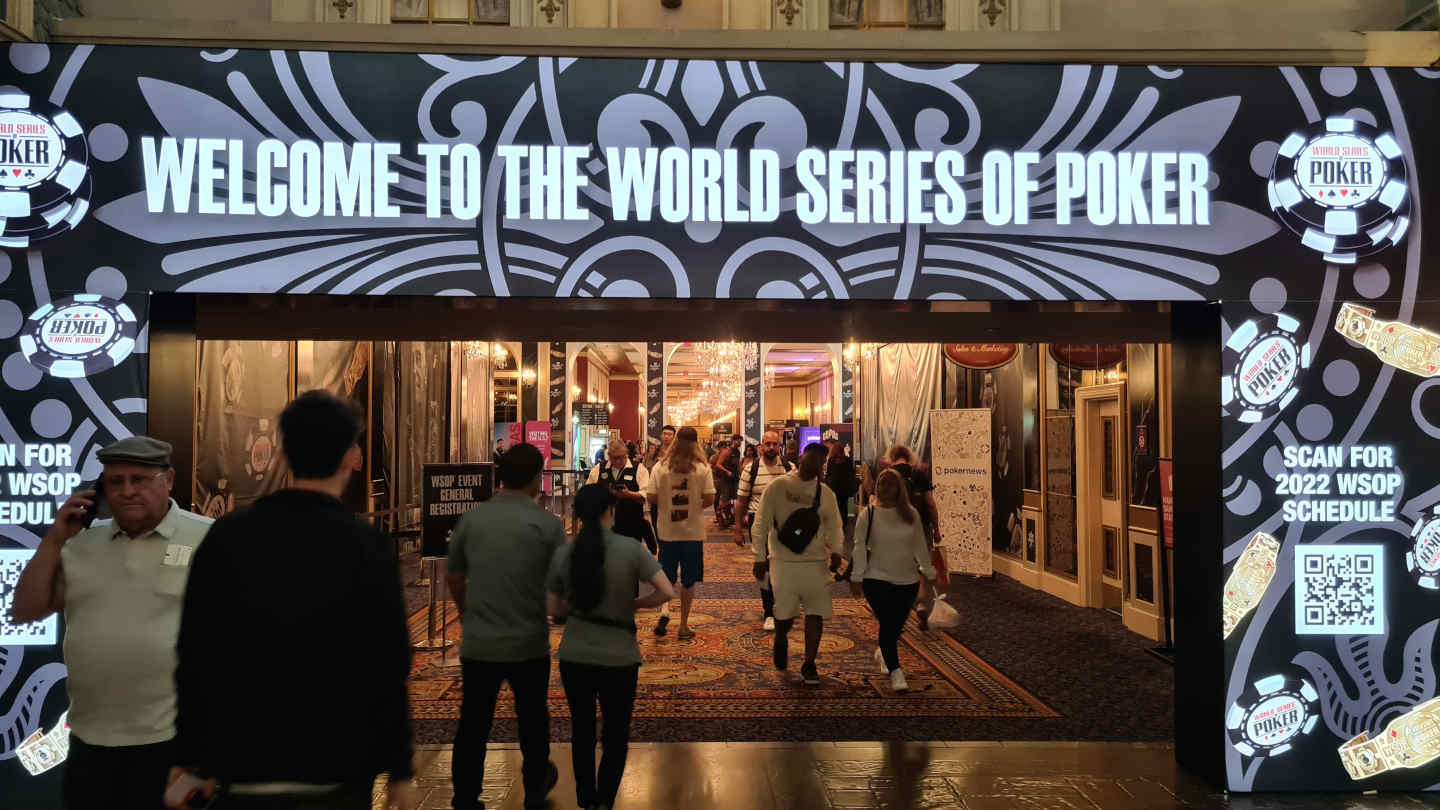 5 minutes
Last Updated: May 15, 2023
The World Series of Poker (WSOP) is now just weeks away, and the biggest poker show on the planet is guaranteed not to leave us wanting for action.
With 95 live and 35 online bracelet events, the Series promises to be one of the biggest and most memorable to date, with the new Las Vegas Strip Horseshoe Casino playing host for the first time.
Players from all over the world are already flocking to Las Vegas, booking their rooms, selling their action, and getting ready for the grind that is the World Series of Poker.
As the big day comes closer and the launch of the 54th WSOP approaches, we take a look at the top things you can expect from this year's festival!
#1 – The Biggest Main Event Ever
Practically every year, as the WSOP approaches, there is some speculation on whether this Main Event will be the biggest one yet.
This time around, though, there is plenty of indication that speculation will turn into reality, as WSOP and GGPoker have gone all out in the hopes of breaking the record in 2023.
The Main Event could easily break entry record should WSOP make it a re-entry event, but it is one of the few tournaments today that still retain its original freezeout format from the get-go.
Despite that, the previous record, held by the 2006 Main Event won by Jamie Gold, is likely to be shattered in 2023. GGPoker alone is sending more than 600 qualifiers to the Main, along with hundreds who will qualify via other venues, both online and live.
The 54th annual #WSOP is going all-in to shatter the record field set in 2006 w/ the first-ever #MainEventMaynia on May 20-21. Several @CaesarsRewards destinations will participate for players to earn a seat at the Main Event.

Learn More: https://t.co/vVX7KT0vqa pic.twitter.com/3ZKbJ9CstD

— WSOP – World Series of Poker (@WSOP) May 10, 2023
There will be plenty of Super Satellite action in Vegas leading up to the big one, and all of this is only a drop in the sea, considering the number of players who will pop up and pay the $10k buy-in for an experience of a lifetime.
The poker world has been buzzing as of late, live poker is bigger than ever, and the 2023 WSOP Main Event should be a culmination of everything that's been going on in the pokerverse in recent months.
GGPoker ambassador Daniel Negreanu recently said that he fully expects this year's Main Event to be the biggest one yet, so let's wait a while and see just how the turnout is and what the final tally is.
#2 – Plenty of Vlogging Action
If there is one thing that's been huge in poker recently its poker vlogs, with the likes of Rampage, Mariano, Brad Owen, and many others giving us a unique insights into the lives of poker players.
The WSOP is the biggest poker show out there, and it is the time for poker vloggers to shine, including Daniel Negreanu, who will be bringing us his daily WSOP vlog, as he has done for years now.
With any luck, poker fans could see up to five or more amazing poker vlogs coming out daily during the WSOP, and that means a ton of poker content even without paying for the PokerGO subscription.
My WSOP Package goes live later today on @pokerstakecom, make sure to grab your piece before it sells out and follow along with the VLOGS all Summer long! pic.twitter.com/fDZMiFjk2q

— Daniel Negreanu (@RealKidPoker) May 1, 2023
Those who do decide to pay the reasonable fee and join PokerGO will also get the opportunity to watch plenty of final table action as it happens, with live streaming now being a big feature of the Series.
We live in a world where we are used to getting things instantly, and the poker media will make sure we get plenty of instant poker content from Las Vegas this summer.
#3 – Return of the $25k Fantasy Draft
There are many different ways you can keep track of what's going on at the WSOP, but following the $25k Fantasy Draft where top pros compete in a fantasy sports competition with a huge prize on top is definitely one of the more entertaining ones.
Fantasy poker may not yet be a super popular thing outside of this small group, but there are quite a few smaller buy-in drafts that you can get involved in yourself if this is something you enjoy.
Apart from that, keeping track of player point totals will also give you a pretty clear insight into who of the pros is doing well, which is a pretty good way to keep on top of what's happening at the series overall.
A WSOP @25kfantasy update on expectations

I expect this years draft to be the biggest we have ever had, tons of interest

Have 16 teams who have already reached out and I expect to end up with roughly 20

That means a total of 160 players will be chosen

— Daniel Negreanu (@RealKidPoker) May 10, 2023
#4 – Bracelets for the Big Names
Every year, the WSOP brings us a couple of big stories involving a few big names. Tournament poker is tough and it can take a while for a player to show their true worth, but this could be the year one of the biggest players in the world shines once more.
The poker fans would love to see the likes of Phil Ivey, Daniel Negreanu, or Phil Hellmuth add to their impressive silverware collections, but some of the young guys such as Ethan "Rampage" Yau will also be on the prowl for trophies and glory that comes with it.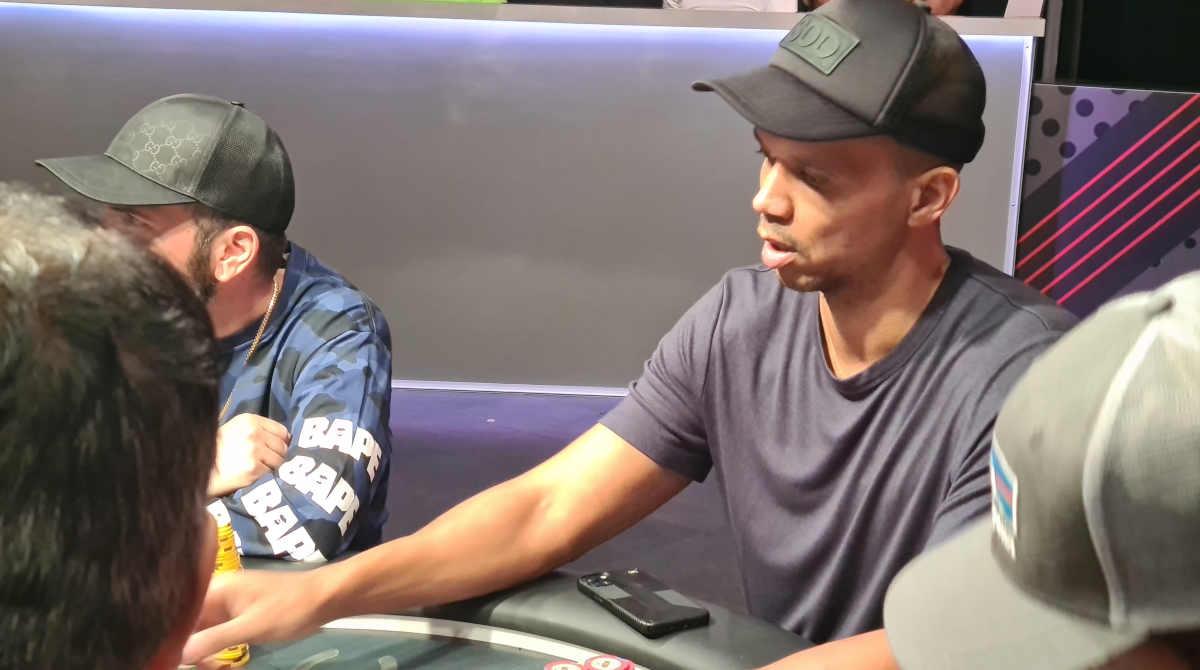 The Player of the Year race could also prove to be a close one again, with quite a few pros already confirming they would be playing full schedules this summer.
Is it going to be the mix game guys who dominate with multiple bracelets, or will one of the NLH crushers come out on top of a couple of big fields to take the glory? Let's wait and find out!
#5 – Even More Poker Drama
A lot of fans have been saying they are sick of poker drama recently, but let's face it, we all love a bit of sassy gossip surrounding our favorite players.
The likes of Doug Polk, Matt Berkey, Shaun Deeb, Daniel Cates, and others have been involved in a seemingly never ending Twitter war recently, and it's a gift that just keeps on giving.
For all those who love a bit of drama on and off the felt, the 2023 WSOP is almost guaranteed to bring that, as all these big names and egos come together in Vegas in just a couple of weeks.
Also make sure to keep progress of Shaun Deeb's body fat index prop bet with Bill Perkins, as we will get to watch one of the biggest tournament crushers of all time battle it out on the felt and at the gym simultaneously for the first time ever.