Jamie Gold Poker Journey: World Champion, Philanthropist, and Sports Betting Aficionado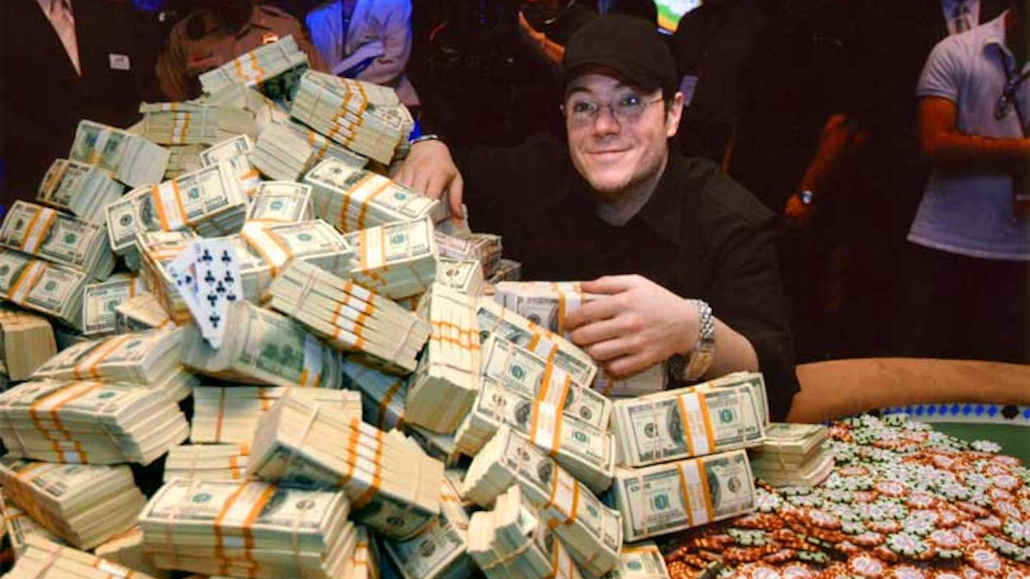 10 minutes
Last Updated: January 8, 2023
Jamie Gold is one of the most famous WSOP Main Event winners ever, known for his table antics and non-stop chatter that partially won him the title.
Over the last thirty years, Jamie Gold has had many business ventures besides his work done for the poker community.
More specifically, he has done some work for the movie industry as a producer, worked as a talent agent looking for young, ambitious actors, and he also worked on TV for various shows.
When it comes to Jamie's career as a professional poker player, his biggest success came back in 2006 when he took down the Main Event and booked his place in poker history.
From 2005 when he played his first live tournament, until 2019, Jamie collected over $12.6 million, the vast majority of which came from his big win.
Jamie Gold was born on the 25th of August in 1968 in Kansas City, the state of Missouri. He was born Jamie M. Usher.
He became Jamie M. Gold after his mother remarried, and this was a court order. When he was very young, he moved with his mother to Manhattan. This was when his mother met and married Dr. Robert Gold.
After the marriage ceremony, the entire family moved to New Jersey, and this is where Jamie grew up with his family.
He got his high school diploma in 1987 from Paramus High School in Bergen County, New Jersey. Four years later, he got his bachelor's degree at the State of the University of New York.
Jamie Gold Poker Career Highlights
Famous as the 2006 WSOP Main Event champion
Won $12,000,000 for his Main Event win
Came second in a 2016 WSOPC Main Event at the Bike
Appeared on Poker After Dark, High Stakes Poker, and Live at the Bike
Known philanthropist and successful charity event host
Currently involved with sports betting and DFS companies
Jamie Gold's Early Years and First Business Ventures
As I briefly mentioned in the intro, the WSOP 2006 Main Event winner was born in Kansas City in 1968. When he was very young, he moved with his mother to New York City, where she remarried, and the family decided to move to New Jersey.
This is where Jamie finished high school and went on to get his degree from the State of the University of New York.
Very interesting is the fact that Jamie's earliest business venture came when he was only sixteen years old.
At this time, Jamie landed a job as an intern at a prominent talent agency called J. Michael Bloom & Associates.
Before he turned twenty-one, he was already a fairly successful talent agent. Around his twenty-first birthday, he decided to pursue a different career path in the movie industry. One of his most famous clients at the time was Jimmy Fallon.
He was introduced to the world of poker at a very young age, considering the fact that his mother was a fairly successful poker player, just like his grandfather, who found success playing gin rummy.
Back to his business ventures in the entertainment industry, Jamie was able to build quite a reputation and clientele even before graduating from college.
As he turned 21, he was one of the youngest agents of his type in America. Shortly after leaving, J. Michael Bloom & Associates, he founded his own company called JMG Management.
Fast forward to 2014, Jamie was one of the main people behind the launch of a casino property called Island Breeze.
This ship-turned-gambling-venue was located in Palm Beach. However, the casino stopped operating only two years after launching due to financial and technical issues.
Jamie Gold's Professional Poker Career
Jamie's love for poker runs in his family since both his grandfather and mother were professional card players at some periods of their lives.
His grandfather was actually a very successful gin rummy player and played poker with some success. Thus, it's likely Jamie picked up the game from one of the two.
When it comes to Jamie's poker beginnings, everything kicked off when he started working with Chris Moneymaker and Johnny Chan on a television show called Grudge Matches in the early 2000s.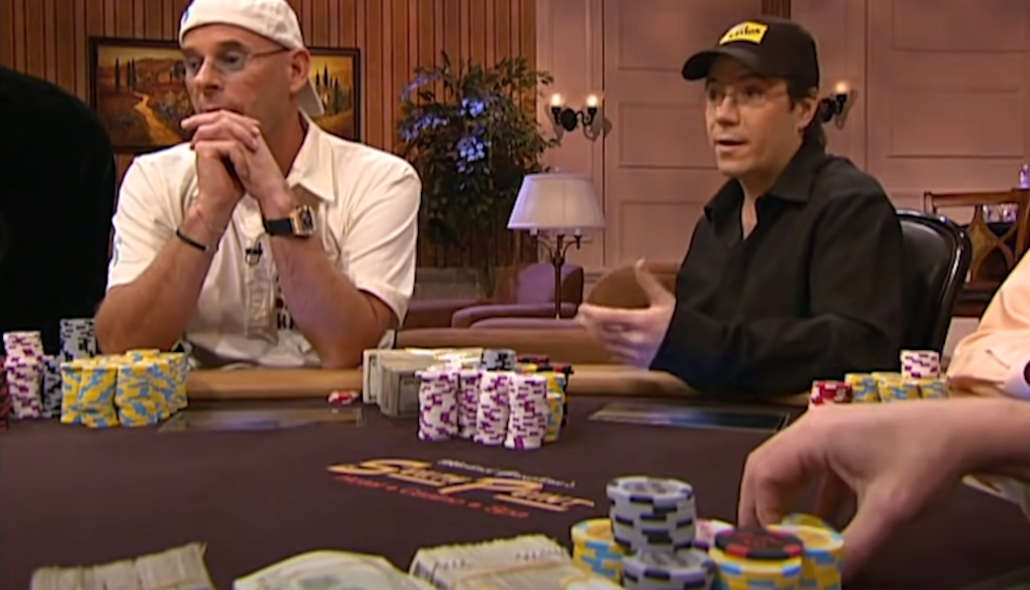 As poker fans know, Johnny Chan is one of the most successful poker players of all time with ten WSOP bracelets. Chris Moneymaker was the man responsible for the Poker Boom with his Main Event win.
After meeting Johnny Chan, the two became friends, and Johnny also became his poker mentor. Fast forward to 2005, Jamie Gold started regularly competing in smaller poker tournaments.
He played his first recorded tournament in 2005. This was the Stars & Stripes event held at Bell Gardens in Los Angeles. He finished ninth in the $200 No Limit Hold'em event and collected slightly over $1,000.
Just days later, Jamie played another event at the same venue. This time, he finished first in a big field, netting him a win worth over $54,000 and showing he had what it takes to compete.
Between these poker beginnings and his first WSOP appearance, Gold played in a handful of poker tournaments with similar buy-ins and had some success, cashing several times and netting a couple of scores for $14k and $18k.
Yet, no one would have expected the novice poker player to rise to the heights of a world champion in 2006, and few would have even given him reasonable odds of cashing the Main Event.
Jamie's Gold & 2006 WSOP Main Event
Jamie entered the 2003 $10,000 Main Event, playing on a stake, which meant he would have to share any winnings he ended up netting with his backer.
Of course, no one expected that Gold would be the last man standing out of the thousands of players who entered the tournament, a feat worth $12,000,000 at the time.
As the televised tournament went through its usual multiple days of play, it was interesting to see Jamie push the boundaries of what was normal in tournament poker at the time.
The talent agent bluffed frequently and played extremely aggressively while constantly talking to his opponents and often revealing the true contents of his poker hands to other players.
Jamie got hold of the chip lead on Day 4 of the Main Event and never let it go, playing his incredibly aggressive and sometimes unusual style of play throughout the tournament.
The final table of the tournament featured a number of big-name pros, including Alan Cunningham and Paul Wasicka, all of whom fell short of the top prize.
When all was said and done, it was amateur player Jamie Gold who would lift the trophy and take home $12,000,000 in cash, the sixth-biggest prize in WSOP Main Event history.
Jamie took down the Main Event, holding Q9 against pocket tens of Paul Wasicka. The queen on the flop was enough to win the hand and make Gold the new world champion.
In his post-tournament interview, Jamie said he owed his success to Johnny Chan, who taught him how to play the game and compete at the highest level. This was a playing field well-known to the experienced WSOP champion.
After the WSOP 2006, many criticized Jamie's playing style and the fact that he would speak to his opponents discussing his actual hand, but this style of speech play appeared to work.
Some of the things Gold did during the Main Event in 2006 were considered unethical at the time.  Later on, WSOP made some of them illegal. During the event itself, however, Jamie received no penalties for his antics.
Today, players are not allowed to openly discuss the content of their hand in many tournaments. Cash game players regularly use this tactic, however. With it, they try and get the better of their opponents through psychological warfare.
Jamie Gold's Poker Career after the WSOP 2006
Following his incredible success at the 2006 WSOP, Jamie competed at six tournaments in 2007. This ncluded several Poker After Dark episodes where he had very limited success.
Jamie cashed a couple of events at the 2007 WSOP but failed to make any final tables before coming 35th in the WSOPE Main Event played in London in September of that same year.
Gold's successes since then were few and far between. He cashed several WSOP events throughout the years and had deep runs in some smaller buy-in events at less popular venues.
In 2016, he got close to another major title, as he finished runner-up in the $1,675 WSOPC Main Event at the Bike for $139,820. Yet, the WSOPC ring was not in the cards for the former WSOP champion.
His last recorded cashes date back to 2019 when he appeared on a couple of episodes of Poker After Dark. He has not been seen playing live poker since the end of the Covid crisis.
Wishing my friends and everyone attending this year's @WSOP the best and safest experience possible. I wish I was there but had to make the tough choice for myself and my family to wait one more season before traveling and playing. Will miss it and cheer on my friends from afar.

— Jamie Gold (@RealJamieGold) September 30, 2021
It's also worth noting that Jamie Gold was often seen playing in cash games at all sorts of stakes, with his most notable appearances coming from the High Stakes Poker show.
On the show, he competed against the likes of Phil Ivey and Doyle Brunson on TV, and played some epic pots against billionaire Guy Laliberte.
Jamie Gold's Work Outside of Poker
We have already discussed Jamie's early work as a talent agent. However, his work outside of the world of poker also includes philanthropy, which Gold seems to hold dear to his heart.
Over the years, Jamie managed and worked on over three hundred charity events of various kinds and collected over half a billion dollars for those in need.
He is also one of the most recognized faces at charity poker events and tournaments. One of these is the World Series of Poker Ante Up for Africa. This popular event was a part of the WSOP schedule for a while.
Over the course of several years, Jamie also participated in a couple of charity events that collected money for people struggling with Lou Gehrig's disease and had some success with this venture as well.
@VarietySoCal with @RealJamieGold @bioXcellerator true #bioxmen a charity poker tournament and #auction to benefit the kids. Thank you to everyone who attended and the amazing staff who put it together. #stemcell #stemcellresearch #stemcells #regenerativemedicine #stemcells pic.twitter.com/QiRAqB0lpX

— bioXcellerator (@bioXcellerator) July 25, 2019
Gold also appeared on a number of poker-related TV poker shows, including the "Live at the Bike" live stream, Poker After Dark, and High Stakes Poker.
In 2009 he starred on one episode of the Ghost Adventures series. More recently, Gold appeared on one episode of the television series What's Up Orange County.
Jamie Gold Net Worth
It is incredibly difficult to discuss Jamie Gold net worth, considering everything that came up about him in the media over the year.
Before 2006, Jamie was working as a talent agent and probably making a solid income. However, it is unlikely he was a millionaire at this point.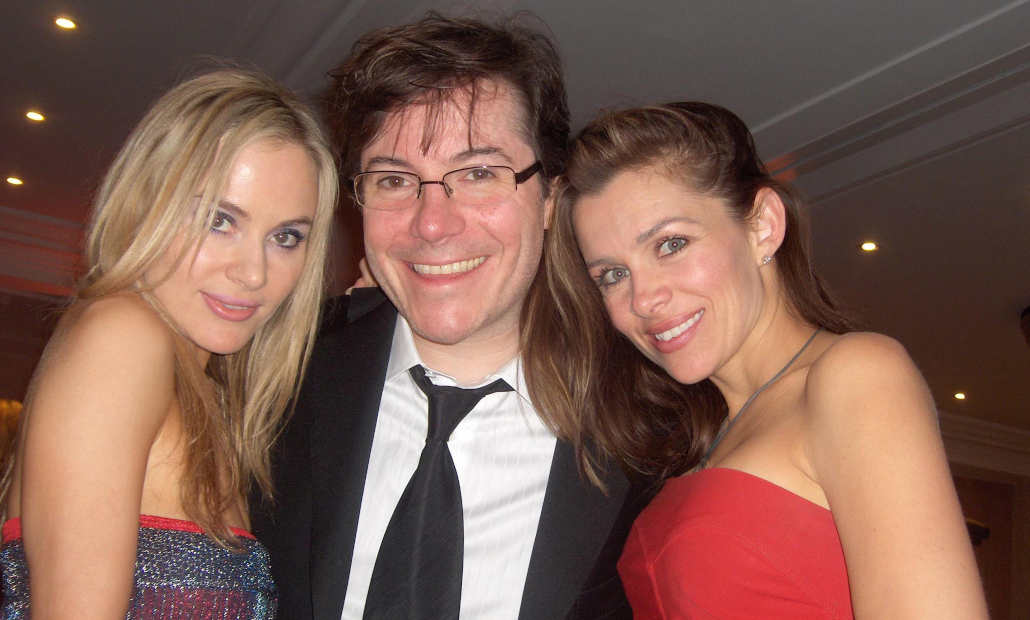 He won the 2006 Main Event for $12 million, but he played that tournament on a stake. Some media reports had it that Gold didn't pay up, and there was apparently a court case regarding the money in question as well.
Regardless of how much of his WSOP winnings he got to keep, Gold was later seen gambling for high stakes often and playing against some of the best poker players in the world on a regular basis.
In more recent years, Jamie was often playing lower stakes at various venues in California, suggesting that the funds had run dry.
More recently, Gold has been a part of a number of sports betting and DFS projects, which may have brought him some success and a more fluid source of income.
All things considered, I am going to assess Jamie Gold net worth to be $2 million at this time, although this number could vary quite a bit depending on his success at the tables and his other gambling ventures.
Where is Jamie Gold Today?
Today, Jamie Gold lives in California. He sits on the Simwinsports.io Board of Directors and appears to be heavily invested in sports betting if his Twitter profile is anything to go by.
He also does charity work as he did in his early poker career, working with different poker-related companies that run charity events of different kinds.
As an avid sports bettor, Jamie Gold is also a big name in the world of Daily Fantasy Sports. We can only hope that DFS is treating him better than poker did after 2006!