Top 5 Reasons to Play on GGPoker in 2023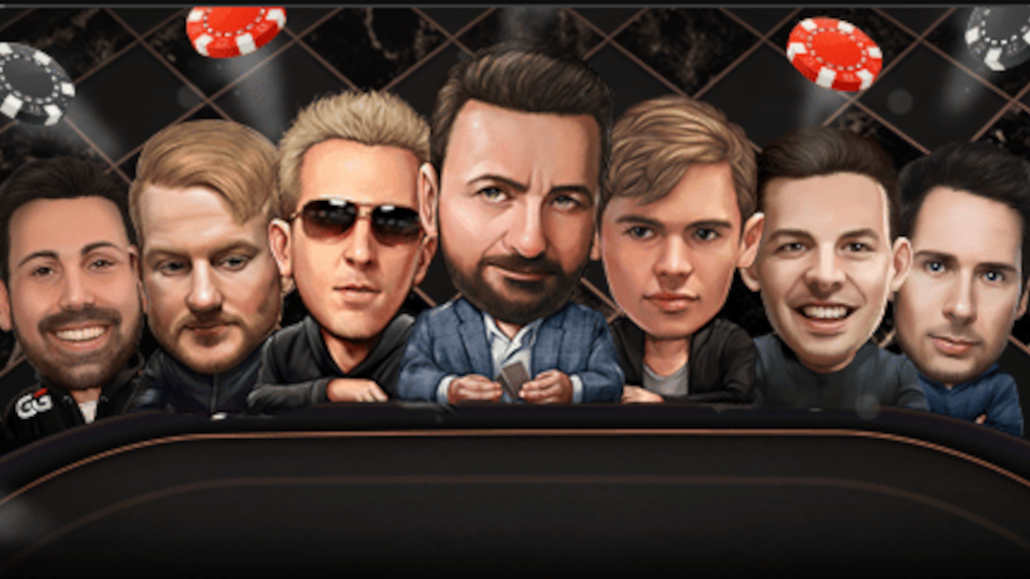 5 minutes
Last Updated: November 6, 2023
GGPoker may have only launched in 2017, many years after some other popular online poker operators, but in the short time it's been around it has managed to climb to the very top of the industry.
Not only is GGPoker the largest online poker room today in terms of sheer numbers, but also in terms of versatility in games, promotions, and other areas.
While there are quite a few online poker sites that offer pretty good games and a solid platform to play on, for most players, GGPoker will be the best place to play by quite a margin.
We take a look at all the ins and outs of this operator and try to figure out the top reasons to play on GGPoker in 2023, and go beyond the scope of our GGPoker review.
#1 – Largest Player Pool in the World
GGPoker has held the title of the largest online poker room for a relatively short time now, after taking it away from PokerStars, its biggest competitor.
The operator climbed to the very top by offering more in terms of promotions and rakeback, investing heavily in marketing, and bringing in familiar faces like Daniel Negreanu to promote the brand.
GGMasters Overlay Edition is back and this year blows 2022 out of the water with more insane guarantees!

Yes, $10M GTD and over $1M in overlay! @GGPoker pic.twitter.com/3PMnmoQaYg

— Daniel Negreanu (@RealKidPoker) February 7, 2023
While a lot of the traffic probably came from such familiar faces saying the best things about the platform, GGPoker could actually back the claims they were making by offering an unparalleled online poker experience.
Playing real money online poker at GGPoker at any stakes will be a great experience. You will always have plenty of opponents to play, and they won't necessarily be the toughest players in the world either.
By tapping heavily into the Asian market, GGPoker was able to extend its player pool with completely new players that other European operators didn't have access to earlier.
When you join the site, you will notice quite a few players from various Asian countries at the tables, and this means there will be action around the clock.
Regardless of your geographical location, stakes you play, or your preferred game variant, you will find plenty of action at GGPoker at all times.
#2 – Cutting Edge Poker Platform
There was a long period in which PokerStars had the only truly cutting edge software in the market, but this all changed when GGPoker came around and started to seriously compete.
Today, you could probably say that the two platforms are of similar quality. However, GGPoker software simply gives away the futuristic vibe that players love to see.
Firstly, and perhaps most importantly, the GGPoker software platform is extremely stable. Whether you play on your desktop or mobile device, it will not crash or let you down in the middle of a final table for no good reason.
Furthermore, the software look absolutely sick, allows for endless customization, and many multi-tabling options that make playing multiple games at the same time easy.
At the tables, the platform will give you options to run it twice, get all-in insurance, and see your opponents' stats even without having third-party poker software installed.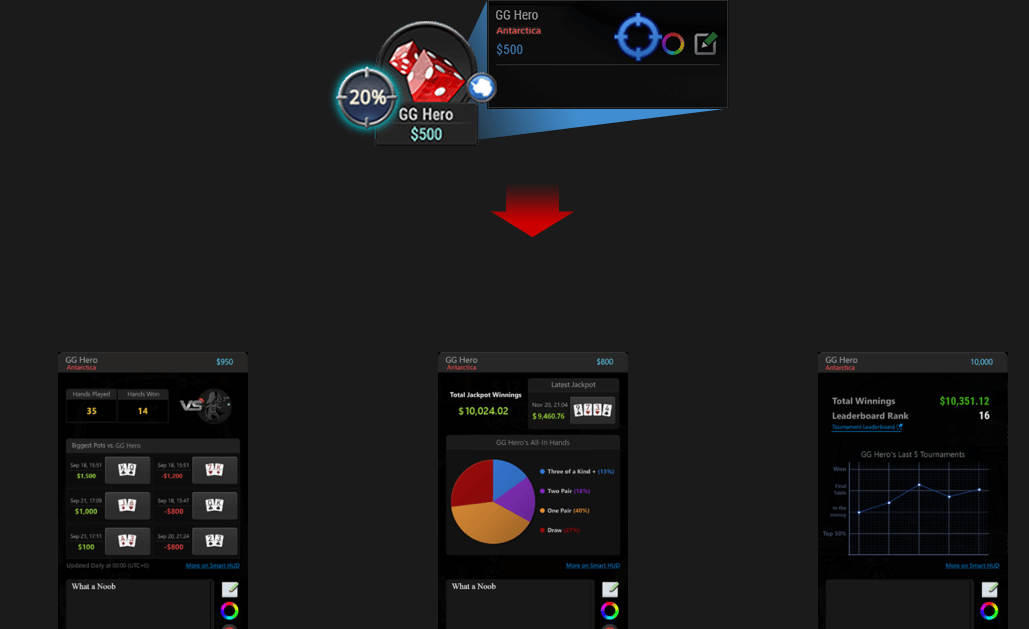 The powerful PokerCraft tool will allow you to analyze your hands within the software, without having to leave and use other tools to do so.
Overall, the GGPoker platform simply offers the most complete experience you could find in the online poker world today, whether you are playing recreationally or looking to take poker as your main profession.
#3 – The Staking Platform
Staking has been a big part of online poker for years, with players and investors buying pieces of the best players out there via various outside platforms.
Now, you no longer need to look for places to buy action, as GGPoker allows you to buy and sell tournament action in-house.
An integrated poker staking platform will allow you to see all the players selling action in a particular tournament, their stats, the markup they are offering action at, and more.
You will also be able to sell your own action in tournaments you are playing, and allow others to buy pieces of you at a markup
If you are a professional tournament player, this should allow you to get more volume in, risk playing tournaments at higher stakes than normal, and feel more comfortable with your bankroll.
#4 – Millions of Promotional Dollars Given Away
Every month for a long time now, GGPoker has been giving away at least $10,000,000 in promotional money back to the players.
With millions available via more than a dozen promotions, there is something up for grabs for literally everyone.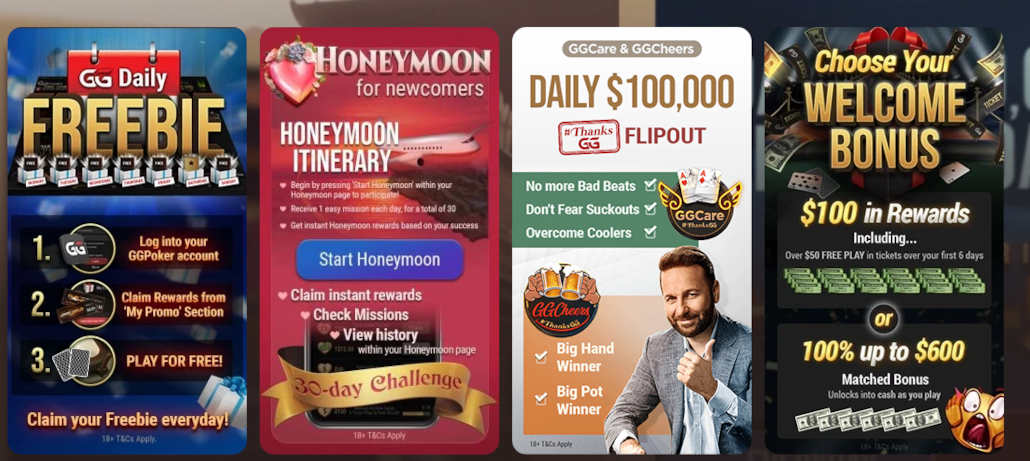 Whether you are an SNG player, MTT grinder, or a cash game crusher, you will have at least a couple of ways to get some extra cash from GGPoker.
This is all on top of the welcome bonuses and the Fish Buffet loyalty program that offers regular returns on any rake you pay to the site.
Even if you don't have a poker bankroll to speak of, joining GGPoker means you will get access to $100 in free play, daily freebies, and a ton of freeroll tournaments where you can get your start.
Sometimes when you lose big you win even bigger! This Bad Beat Jackpot saw a total of $107,230 given out, with the lucky loser taking home a sweet $66,191. Talk about a wild ride! Congratulations to all the winners! #ThanksGG pic.twitter.com/k79FDc5qIu

— GGPoker (@GGPoker) April 8, 2023
#5 – Safe and Fair Gaming Environment
Finally, to make things even better, GGPoker is probably the safest poker app you could play today.
Like most other major operators, GGPoker has all the proper gaming licenses and third-party audit seals, but there is more to it that makes GGPoker the number one in game security.
Unlike some other online poker sites, GGPoker has gone above and beyond to stop any negative practices in the poker world, including the use of RTA, ghosting, and all other forms of cheating.
The operator formed a unique "Game Integrity Council" which deals with such issues and helps keep the poker world clean of any would-be cheaters.
GGPoker has also banned more accounts for cheating or being dishonest in their dealings than most other operators and returned millions of dollars to players who were damaged by such activities.
All of this, combined with the state-of-the-art security measures used to prevent any identity or money theft, makes GGPoker the safest poker platform you want to play on.