One Drop Tournaments Return to WPT This July with "Everyone for One Drop" and "Alpha8 for One Drop"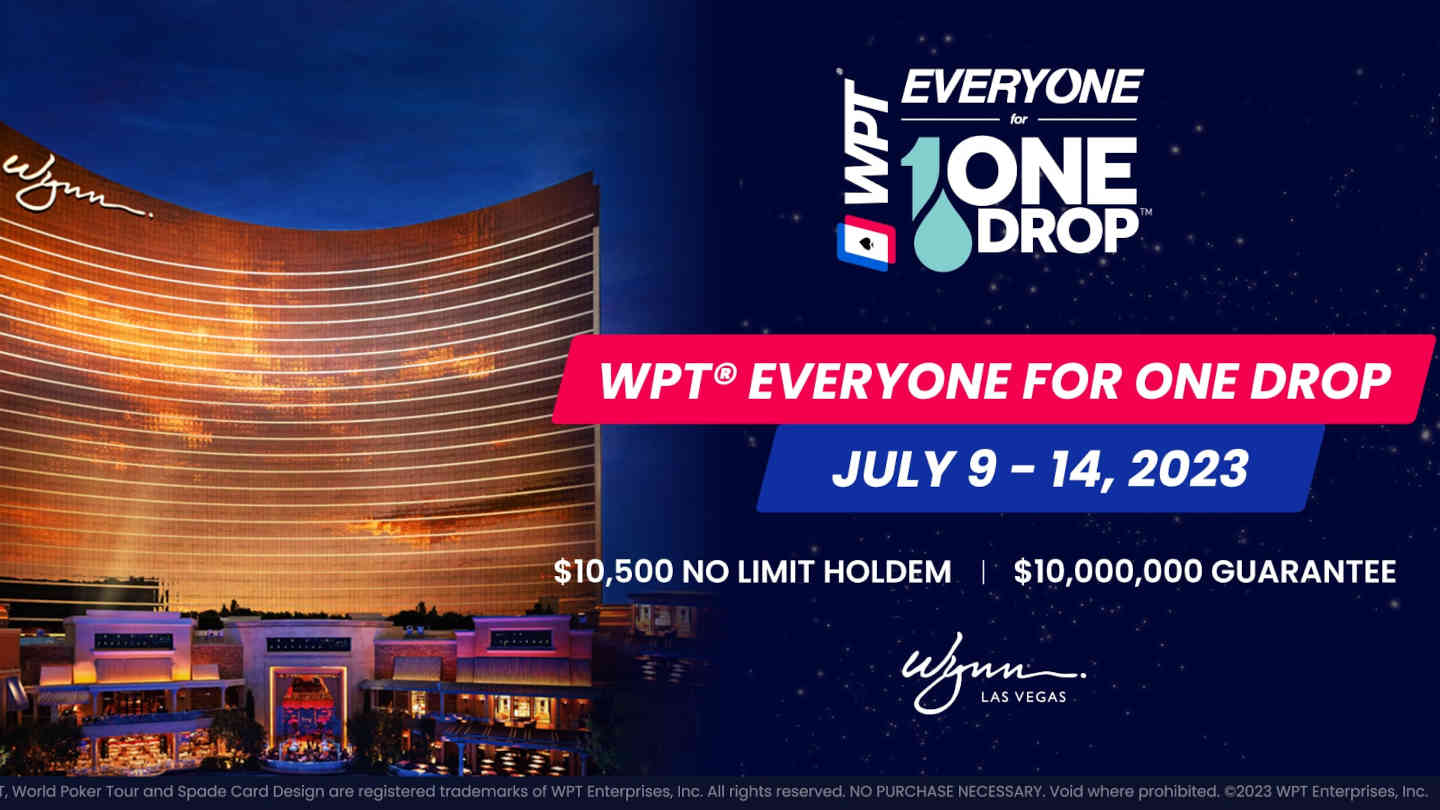 Guy Laliberte's "One Drop Foundation" has been doing amazing work in helping reach the United Nations Sustainable Development goals, and the poker community has found ways to help the foundation with those goals over the years.
Foundation's collaboration with poker tours started back in 2012 when they launched the first $1,000,000 buy-in tournament, The Big One for One Drop, which was famously won by Antonio "The Magician" Esfandiari.
Following a hiatus during the Covid-riddled years, One Drop is back in the poker circles, and will be bringing a pair of exciting events to Wynn Las Vegas this July.
Starting on July 9, Everyone for One Drop will be a $10k event with a $10 million guaranteed prize pool, which will be followed up by a $111,000 Alpha8 for One Drop event.
The latter should bring together some of the best poker players in the world and some of the most successful businessmen out there.
As usual, a portion of the proceeds from the tournaments will go towards the One Drop goals, while the remainder will be shared among the players who make the deepest runs.
If you are in Vegas for the WSOP, you will probably want to consider stopping by the Wynn starting July 9 or even make the flight out to play exclusively in these exciting poker events being brought to us by the WPT.
Exciting Events for the High Rollers
The action at the Wynn will be fast and furious come July 9, as Everyone for One Drop kicks off, in what will be one of the most affordable One Drop-sponsored events to date.
For an entry fee of $10,500, players will get to compete for a massive $10,000,000 prize pool, which may very well exceed the expectations given how many top notch poker players are currently in Las Vegas.
Only $200 of each entry fee will go towards the foundation, which means players will get to keep almost their entire poker equity while donating $200 to an amazing cause.
Three Day 1 flights will be organized on July 9, 10, and 11, followed by Day 2, 3, and 4 the three following days, with the event featuring an excellent structure and plenty of play.
In just 5 days, we kick off the $10,500 @WPT EveryOne for @onedrop with $10,000,000 GTD @WynnLasVegas @WynnPoker @allinforonedrop!

1A – July 9 @ 12pm
1B – July 10 @ 12pm
1C – July 11 @ 12pm

40,000 chips | 60m levels

More Info & Structure: https://t.co/eswDUX40lA pic.twitter.com/06guqJnjzs

— World Poker Tour (@WPT) July 4, 2023
Players will play ten 60-minute levels per day in Everyone for One Drop, with 60-minute dinner breaks introduced into the schedule.
Immediately following this amazing event, which expects to see at least 1,000 players sign up to play, WPT is throwing another exciting tournament, Aplha8 for One Drop.
Starting on July 14, Alpha8 for One Drop will feature a $111,000 buy-in, a similar structure to Everyone for One Drop, and a prize pool that is yet to be determined depending on the number of entries.
Considering the hefty buy-in, we can expect a lower participation for this one, but the high rollers are guaranteed to come out in force, especially because the foundation always finds ways to bring plenty of successful businessmen to fill out the field.
Both tournaments will be played along with the Wynn Summer Classic Poker Series, which is already underway, and which features a number of other exciting events along the way.
Participation for the One Drop events is completely open, so if you are looking to enjoy some poker while supporting a good cause, head out to the Wynn and get involved in action.
Those who can't quite make it to Vegas in time for Everyone for One Drop will have plenty of opportunity to join the Tour later in the year.
A variety of events are already scheduled across Europe, Asia, and America, all the way up to the WPT World Championship at the Wynn, which will be the crowning jewel of the WPT season.
What Is the One Drop Foundation?
Founded in 2007 by the owner of Cirque du Soleil, Guy Laliberte, One Drop Foundation is a non-profit organization dedicated to bringing sustainability and fresh water sources to the parts of the world that need it the most.
One Drop uses a variety of methods, including art, music, dance, and circus arts to bring awareness to the issues that third world countries are facing and help improve the living conditions of millions of people.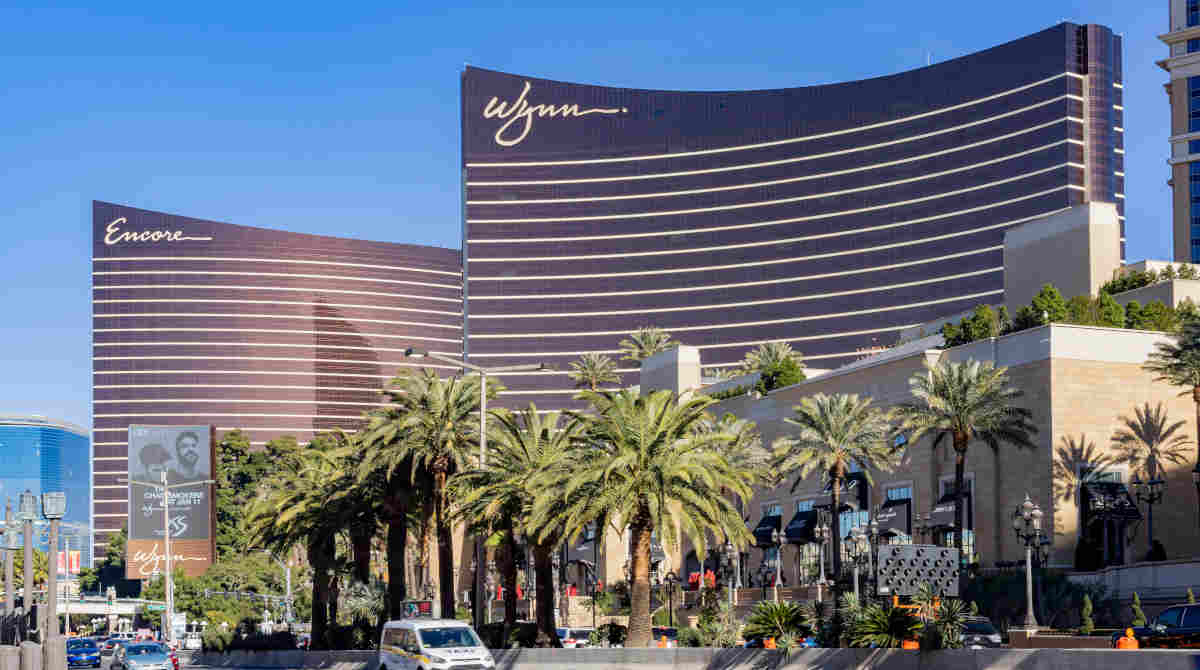 At this time, One Drop Foundation has projects spanning Africa, Latin America, Canada, and India, and continues to be one of the top proponents of the United Nations Sustainable Development goals.
The organization became entangled with poker in the 2010s due to Laliberte's love for high stakes poker and friendship with many of the world's best poker players out there.
Cirque du Soleil's massive presence in Las Vegas and Guy's personal friendships both within and outside of the poker community created and idea that has been fruitful for over a decade.
Following a hiatus of several years, One Drop is back in the poker world, and we can expect some amazing events at the Wynn this summer if history is anything to go by.
Why You Should Play in Everyone for One Drop
If you needed any more reason to play an exciting poker event this summer, the fact a portion of the "rake" will be going towards a good cause should certainly do it.
Laliberte's One Drop Foundation has been doing amazing work in bringing awareness to the issues experienced by millions of people who lack fresh water sources worldwide, and your buy-in can help make the world a better place in a small way.
Instead of simply donating money to a charity, you will be donating to an organization that seeks to create sustainable solutions that would bring fresh water to those lacking it for decades to come.
On top of that, Las Vegas will be buzzing throughout July, with a variety of poker tournaments going on, including the currently running WSOP and tons of other poker series on the sides.
If you are a poker lover, there is no better time to be in Sin City than right now, and if you are already out there, make sure to stick around over the next couple of weeks and see these exciting events through.