Poker Heroes NFT Avatars Available at WPT Global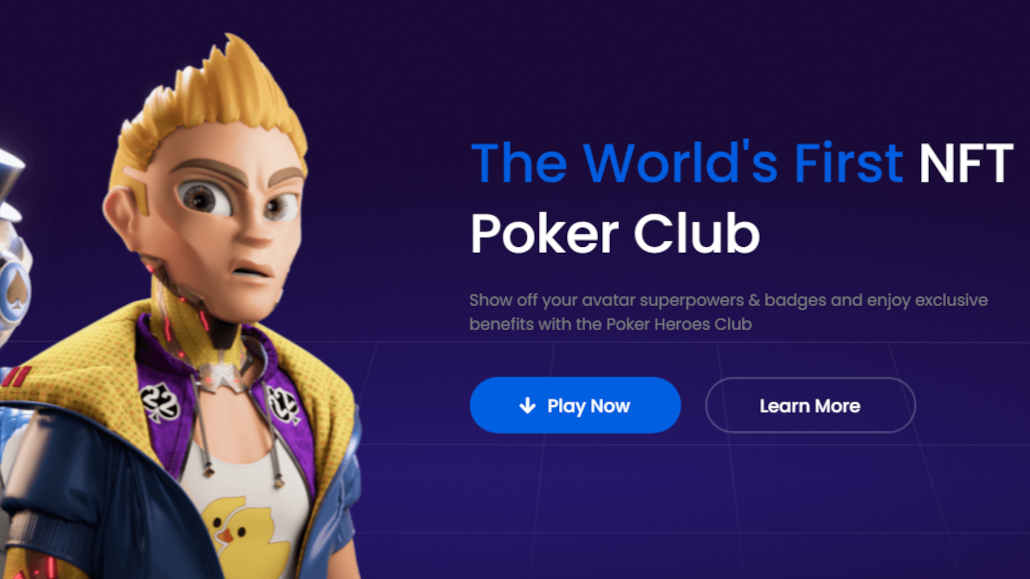 2 minutes
Last Updated: November 7, 2023
The evolution of the online poker world continues with the addition of the latest online poker operator, WPT Global, a site founded by the popular World Poker Tour.
WTP Global launched just weeks ago and has already caused quite a stir in the industry. The site went live in dozens of different jurisdictions at the same time, immediately presenting players with a massive player pool of players from all parts of the world.
WPT Global is giving away $110 tournament tickets to all players who sign up for an account, which has quickly drawn in thousands of new players.
The operator already has a $1,000,000 tournament on the schedule that will cost only $1 to enter, making joining WPT Global even more exciting.
Just recently, the room also released news of the Poker Heroes NFT collection which is going to merge the worlds of poker and NFTs in a super-fun project that poker fans will love.
Become Your Poker Hero
The Poker Heroes NFT collection was designed by GAMAVRS, a Web3 studio looking to bring the blockchain technology closer to the world of iGaming.
The project includes 9,999 popular poker players and celebrities from other walks of life, each acting as an access NFT, which can be purchased and used in combination with your WPT Global account.
Acquiring one of the NFTs will not only allow you to use this avatar at the WPT tables, but also access a number of other useful perks including:
Over $100,000 in freeroll tournaments
Over $1,000,000 in giveaways
Special access to celebrity tables at WTP Global
Access to special WPT Discord channel
Access to VIP events at live WPT events
Unlike many NFT that serve a cosmetic purpose only, the Poker Heroes NFT collection is designed with utility in mind, with each NFT acquired allowing the buyer access to all the perks listed above.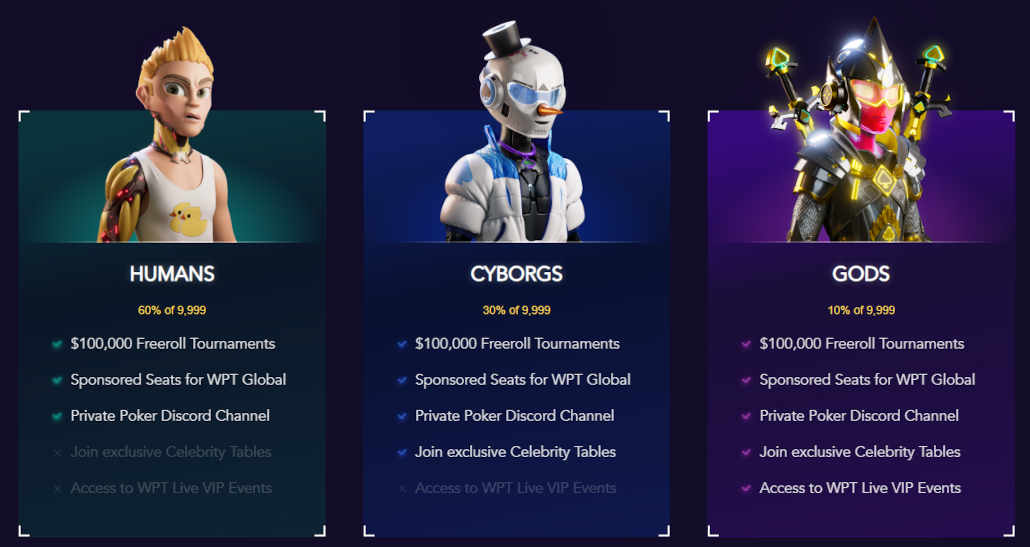 GAMAVRS General Manager Meysam Moradpour said:
"Our avatars are built with 100% utility in mind and will act as Access NFTs. Think of them as verified NFT profiles on the WPT Global app that come with valuable perks and access.
Players will immediately know if they are playing against the real Steve Aoki, based on his NFT profile, which has a different shape and size than common profiles inside the WPT Global platform."
Whose Face Can I Use?
The Poker Heroes NFT are now available at GAMAVRS website at a price of ETH 0.05 (approximately $100) each, and a variety of popular poker faces are available.
Super popular poker players like Phil Ivey, Tom Dwan, Patrik Antonius, Andrew Lichtenberger, and many others are on the list of names you can pick from.
These are joined by the likes of world-famous DJ Steve Aoki, Joe "Daddy" Stevenson, Vince Van Patten, and countless others.
Each time you access the GAMAVR website to mint an avatar, you will have a chance to receive a special rare avatar of your selected player, which is going to be issued in limited numbers, making them more valuable and allowing you to stand out from the crowd.
GAMAVRS continues to act as a link between the iGaming and blockchain worlds, with the Poker Heroes being just the latest in their collection of gambling related NFT projects.
If you love NFT and like playing online poker, WPT Global is the natural place to be right now. It is the only major online poker operator that allows purchases of NFT avatars with special access attributed to owning an avatar of your own.