Barry Greenstein Poker Journey – The Making of a Poker Legend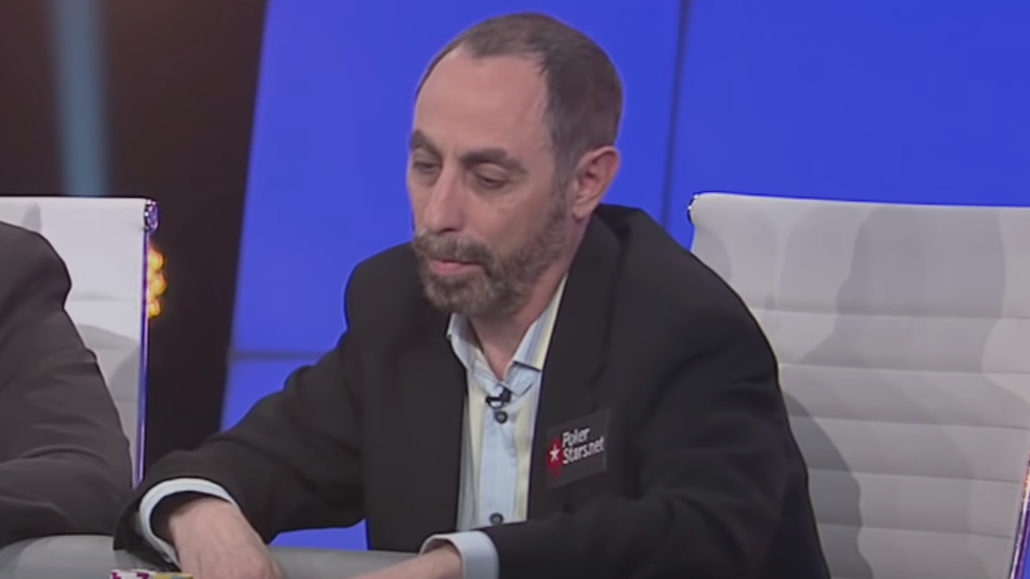 12 minutes
Last Updated: November 6, 2021
The lives of poker players are anything but dull, with people spanning from all walks of life, skill sets, and techniques coming together at the tables to compete with one another.
Barry Greenstein is an extremely talented professional who uses his analytical approach to play, which made him a dangerous competitor to his opponents and won him lots of money and recognition in the poker community over the years.
A three-time WSOP bracelet winner and a member of the Poker Hall of Fame, Greenstein has certainly secured his legacy in the game.
He is one of the most successful high-stakes tournament and cash game players of all time.
Born in an Irish-Catholic neighborhood in Chicago on December 30th, 1954, to a family that loved to play card games, he was introduced to poker at a very young age. His father taught him how to play when he was just four years old.
He had excelled academically throughout his lifetime, proving that he has always been able to think uniquely and strategically. Using those smarts and techniques he has built over time, he was able to make a legacy for himself in the world of poker.
Widely known as "The Robin Hood of Poker," Greenstein is known for donating his earnings from tournaments to children's charities, proving that he not only has big brains but he also a big heart.
Barry Greenstein Poker Career Highlights
Quit his job in tech to commit to poker and become a professional poker player in 1991
Cashed his first WSOP Main Event in 1992
Won his first WSOP bracelet in 2004
Added two more WSOP bracelets in 2005 and 2008
Won $1.2 Million in Larry Flint's Million Dollar Stud Event
Wrote "Ace on the River" in 2005
Was featured on popular poker shows "Poker After Dark" and "High Stakes Poker."
Barry Greenstein Poker Beginnings: Rise to Stardom
In Barry's hometown of Scottsdale, Illinois, he formed a love for cards at the age of 4 when he watched his family members play. Gin rummy, hearts, and poker were his favorites, but he was particularly gifted in poker.
With supportive parents who encouraged his interest in poker, Barry was making a good living by the age of 12 years old. He was playing in home games just a year later, cashing up to $50 a night.
Greenstein grew up in a happy home in which those around him encouraged him to pursue a classic career and continue on with his academics.
At the time, poker wasn't considered an honorable professional path to follow, and Barry wanted to make a difference while positively impacting people's lives.
At the young age of 15, Barry created his own computer software, foreshadowing his inevitable degree in Computer Science from the University of Illinois.
As someone who was strong in mathematics and computers, his bachelor's degree came easy to him in just three years, while he still continued to play poker by night.
From there, he immediately pursued a Ph.D. in mathematics and met his then-wife (now ex) Donna, who had had three kids from a previous relationship. Barry's gambling record played a negative role in their relationship and made it difficult for him to gain custody of her children when they became married.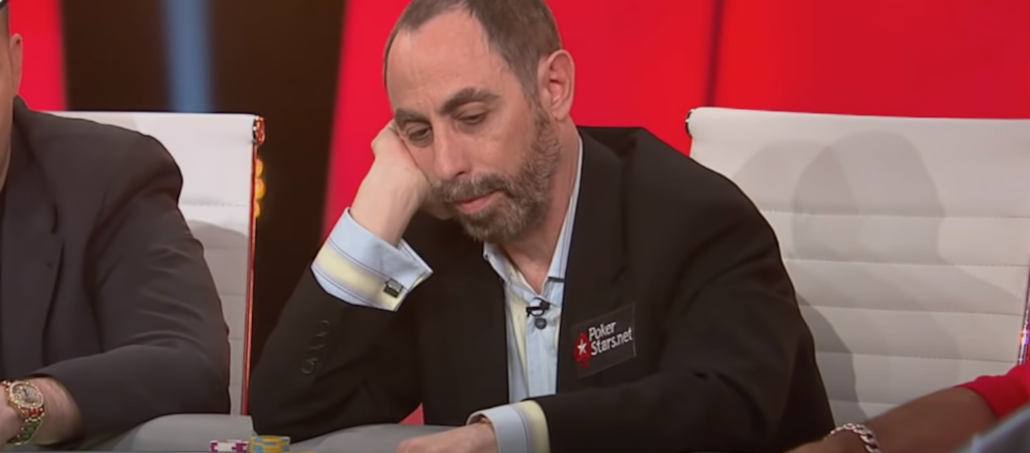 During a small reprise in Greenstein's poker journey, he and his family moved to Silicon Valley in hopes of making a name for himself in the tech industry.
In 1985, Barry and four others became part of a startup now known as Symantec, and he went on to have two children of his own.
Trying to gain a doctorate whilst simultaneously contributing greatly to a startup put Barry at a crossroads in his life. However, Symantec needed his skills and programming abilities to excel, so he decided to dedicate all his efforts to that and abandon his Ph.D.
Little did he know that his name would become well known, just not in the way he envisioned.
Although programming was intellectually stimulating for Barry, poker still called his name, and throughout his time working, he played No-Limit Texas Hold'em at the Cameo Club in Palo Alto.
These games helped support his family and especially came in handy when Donna developed multiple sclerosis and their daughter Melissa required a liver transplant.
In the years to follow, Greenstein found himself returning to the tables more and more, ultimately quitting his job at Symantec and committing himself to the tables in 1991, at the age of 36.
With his head completely invested in the game, Barry played at the Cameo Club 12 hours a day almost every day of the week, where he truly began to hone his skills.
Side games were where he excelled at this stage in his life, but he finally decided to enter his first tournament in 1992.
His very first tournament was the $10,000 WSOP Main Event in Las Vegas, riddled with pros such as Bobby Baldwin and Johnny Chan. He placed 22nd and went home with $8,080 – marking just the beginning of Barry Greenstein's poker stardom.
Looking back on the event now, Barry suggests new poker players do the same and give the games a shot by simply hopping in one of the smaller buy-in events at the WSOP. This way, it'll cost the player $1,000 or $1,500, and that's all you can lose.
Barry Greenstein Professional Poker Career
Following his first tournament in the poker world, Barry continued playing No-Limit Hold'em games while also dabbling in Limit Hold'em across California and Vegas. During this time, he created a reputation for himself as one of the best poker players in the world.
Throughout the 90's Barry cashed in a few tournaments, but his big break came in 2003 when he won Larry Flynt's Million Dollar Seven-Card Stud Tournament at the Hustler Casino for $770.000.
In 2004 Barry participated in the $10,000 Jack Binion World Poker Open Main Event, in which he won $1,278,370. This win is his greatest single live tournament win to date and the one that really put him on the map.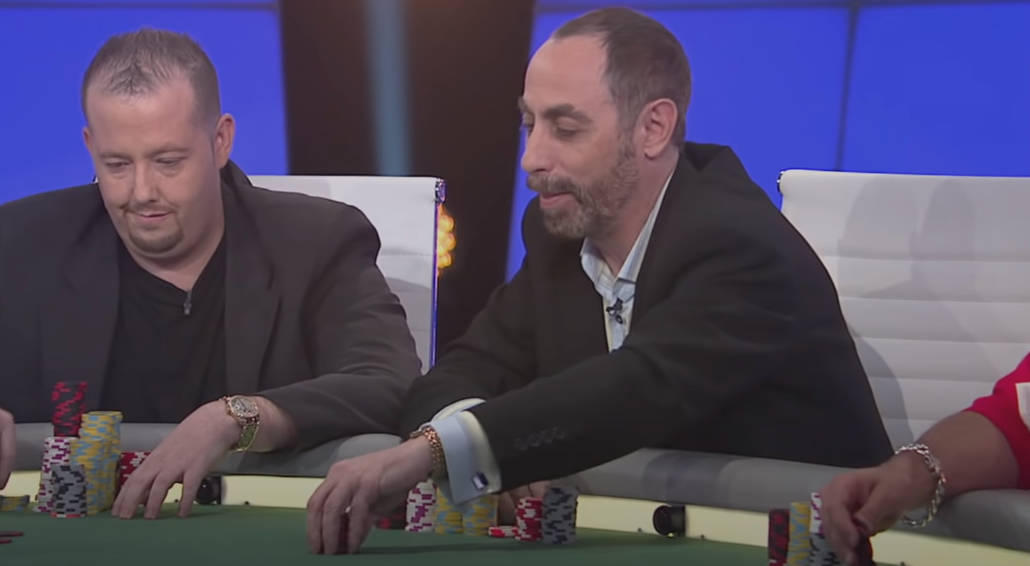 Shortly afterward, in that same year, Barry took first place in the No Limit Deuce to Seven Draw event at the WSOP for $296,200.
He went on to win two more gold bracelets in his career. The next one came in 2005 when he won the $1,500 Pot-Limit Omaha event for $128,505
Three years later, in 2008, Barry would add his third WSOP bracelet to his resume, winning the $1,500 Razz event, which brought him prize money of $157,619.
Since his first tournament in the Cameo Club, his participation in ring games and tournaments only grew exponentially, along with his earnings. He has cashed in approximately 100 WSOP events and many more outside of the Series.
His success came as a combination of things, with discipline and dedication being among the key ones. His ability to read the table dynamics and use a tight-aggressive approach have been key factors to his accomplishments.
Barry has amassed over $8.1 million in poker tournament earnings but is believed to have won much more in the highest-stakes cash games in Vegas, California, and abroad.
The cash games in which Barry usually plays come at stakes as high as $4.000/$8.000 in mixed games or $500/$1.000 in No-Limit Hold'em and other big bet games.
Barry's achievements on the felt and his incredible presence in the poker world off it were enough to earn him a nomination to the Poker Hall of Fame in 2011.
Barry won entry into the Hall of Fame and has remained a big part of the global poker community since then, continually racking up successes at the WSOP and other tournament series, as well as remaining one of the top cash game pros in the world.
These days, Barry's appearances on the tournament poker circuit are reserved mostly for the time of the WSOP, where he demonstrates he still has the skills each year.
Looking at the last three live WSOPs in 2016, 2017, and 2018, you could notice that he cashed in more than ten events in each, making a number of deep runs and final tables along the way. While the fourth bracelet continues to elude him, it is clear that Barry Greenstein still knows his way around the card deck.
Barry Greenstein Net Worth
Fans are always eager to know how much their favorite players are worth and how much they have managed to profit from poker in their lifetimes, but getting an exact number can be tricky.
When looking at Barry Greenstein's net worth, the most realistic number will come from tournament results, success in the world of entertainment, success in high stake cash games, and sponsorships.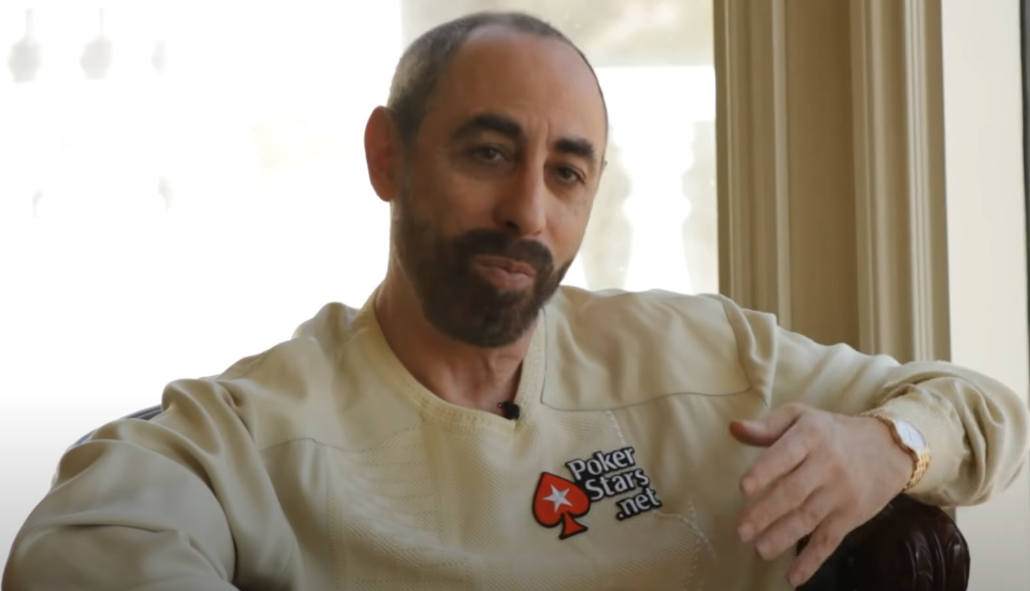 Greenstein's live earnings have racked up to about $8,138,298 in his lifetime, ranking him 11th on California's All-Time Money List.
With all his skill, fame, and success taken into consideration, his net worth is estimated to be between $20 million to $50 Million, which may heavily depend on how well he has actually been doing in the cash games.
Barry's "Robin Hood" nickname comes from the fact that a large chunk of his tournament winnings is donated to charity, mostly in support of underprivileged children.
A loving father of two biological children and four stepchildren, his passion for the wellbeing and success of children extends from his own home to his philanthropic work.
One of his preferred charities to donate to is Children Incorporated, which is a nonprofit organization that supports children living in poverty by providing them with basic needs and education.
After one of his greater wins of $770,000 at Larry Flynt's Million Dollar Seven-Card Stud event in 2003, he donated an amazing $440,000 to Children Inc.
In 2006, he announced that he would donate his net earnings from tournaments to charity instead of donating the pay-off each time he cashed out. This happened as he came to realize how expensive tournament poker truly is.
Through his wins and contributions, Barry has notoriously become one of the most generous poker players of our time. This brought him great respect in the poker world, as he continued to provide a happy and comfortable life for himself and his family.
Yet, despite donating most of his tournament profits (and probably more than this) to charities, Barry is certainly a very rich man, and much of his wealth has come from beating the fish and the pros alike at the cash game tables.
Barry Greenstein in the Media
In 2005, as one of the most successful poker players of his time, Barry wrote a very popular poker book titled Ace on The River. In it, he revealed many of his tricks of the trade and numerous interesting stories from the poker world.
Along with strategic advice, Barry dives into topics such as gambling addiction, unpleasant people you encounter while playing poker, the guilt one might feel from taking another person's money, and more.
Other players such as Tuan Le claim that Greenstein's book showed them how to succeed on the poker circuit.
Barry was also famous for giving away a free copy of his book to the player who successfully eliminated him from a tournament. He often included his autograph and details of the hand but stopped doing this over the years, as he says he ran out of books to give away.
He was recruited to play online as a member of Team PokerStars during the poker boom, where he could often be found playing under the alias "barryg1."
While a part of the team, Barry has competed in televised poker competitions and has appeared in the first three seasons of Pokerstars Invitational Tournament, the first three seasons of NBC's Poker After Dark, and all seven seasons of GSN's High Stakes Poker.
Barry greatly enjoyed himself during his TV appearances. He once accepted a bet of $10,000 from 2+2 Poker Forums to say "lol donkaments" on an episode of High Stakes Poker, which he successfully did after winning a hand against the professional poker player Erick Lindgren.
People were so amused by this, in fact, that he received $45,000 in donations from other charitable poker players.
Greenstein has been a part of some of the biggest cash game pots ever televised on High Stakes Poker, most notably against Tom Dwan in what amounted to an almost $1,000,000 coin flip, which his pocket aces ended up losing.
Barry often appears as a guest on various podcasts, such as Crush Live Poker, CardPlayer's Podcast, and Poker Life Podcast hosted by Joe Ingram. Storytelling comes naturally to him, and it's obvious that he enjoys sharing his wisdom and stories.
Greenstein's step-son Joe Sebok has followed in his step-father's footsteps by also making a successful career out of poker.
Together the two have developed their own website called PokerRoad, where they provide great advice on various poker strategies, and Sebok hosts a show called PokerRoad Radio.
Where is Barry Greenstein Today?
Today the 66-year-old lives in Rancho Palos Verdes, California, with his wife, two children, and four stepchildren. He still plays high-stakes cash games and participates in tournaments from time to time.
His youthful spirit makes him a relevant and enjoyable guest to have on many streams, and it's obvious that he will continue to share the table with other pros for many more years to come – while also sharing his knowledge and life experiences with those who admire him.
The true fans can follow The Robin Hood of Poker on his Twitter page, @barrygreenstein, where he is still quite active, despite many believing Twitter to be a young men's playing field.
On there, you can get all the latest updates on Barry's personal and professional life, as well as links to all the interviews and podcasts he does, which have been plentiful in recent months.
One of the more recent interesting endeavors he took on was getting a face-to-face with one of his oldest poker friends, elusive Phil Ivey. This kind of rare opportunity is something that only poker greats such as Barry can really come by.
To top it all off, it appears that Barry Greenstein is now involved with a brand new poker project called DealioPoker. This appears to be a fun social poker app ideal for poker friends in different parts of the world to come together and enjoy a home game environment via the internet.