Casino Comps Secrets – How to Get Best Comps in Vegas & Beyond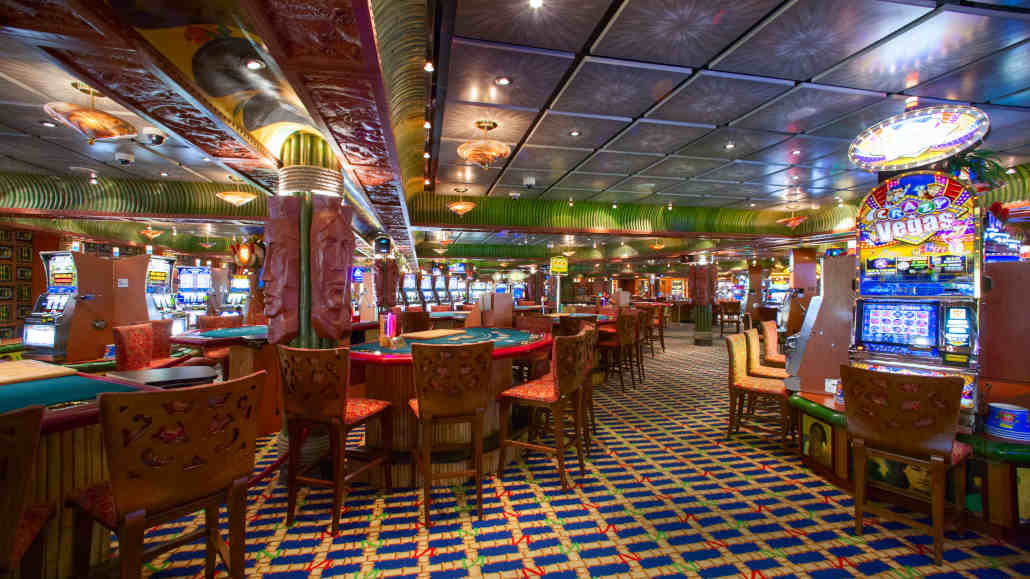 Comps aren't reserved only for the biggest spenders, as every casino gambler can take advantage of them to make their experience more valuable for the money they spend.
Plus, depending on how much money you brought to bet with at the casino, you can unlock some truly fantastic comps.
So, whether you're planning a big Vegas trip or visiting your local casino, we've got the best tips for you.
What's more, you can apply much of this knowledge in online casinos as well. With this in mind, we don't want to waste any of your time, so let's jump right into the biggest casino comps secrets you need to know.
How to Get Comps in Vegas and Elsewhere – Biggest Casino Comp Secrets
Whether online or in the traditional land-based gambling industry, the competition is fierce. Every casino tries to get the most customers they can, and creating tempting comps is just one of the common methods for doing so.
From a casino player's perspective, this is great news. You can shop between options and find one that suits you the most or offers the most rewarding comp system for your budget.
Having said that, there are a few things to keep in mind when trying to get comps.
You can call these industry secrets or simply lesser-known facts about the casino rewards system. In this regard, here are the key things you should know about casino comps:
Slot Games Are Often More Rewarding, but Tables Provide More Leeway
It's common knowledge that slot players often get the most comps. This is because casinos can easily check how much a slot player has bet and reward them accordingly.
But, what most casual casino players don't know is that slot games offer very unfavorable odds to be playing for comps.
In short, the fact that they earn the house the most money allows the casino to comfortably dish out comps.
With this in mind, you can comfortably get the same comps playing table games while risking less money during the session.
How so? Simply by scaling your bets to appear that you're betting more whenever the pit boss is around.
While slots offer all information directly on the screen, table games don't provide such data. It's on the dealers and the pit bosses to determine your action, allowing you room to use this to your advantage.
Moreover, table games generally have a lower house edge. So, if you play at the casino regularly, over time, you'll lose less money playing table games than playing slots while also likely getting better comps.
Casinos Always Calculate to Ensure Comps Aren't Losing Them Money
Most casinos don't base your comps based on how much you actually lose, but based on your theoretical expected loss.
They calculate this by taking into consideration the game you're playing, how much you're betting, and how long you're playing.
This means that you can also obtain comps for winning, not just when you're having a bad session.
The simplest way to ensure you get the best comps for the money you're betting is to do a bit of calculation and ensure you're betting optimally.
This includes examining your bankroll, the house edge of the game you're playing, betting limits, your playing pace, and other factors.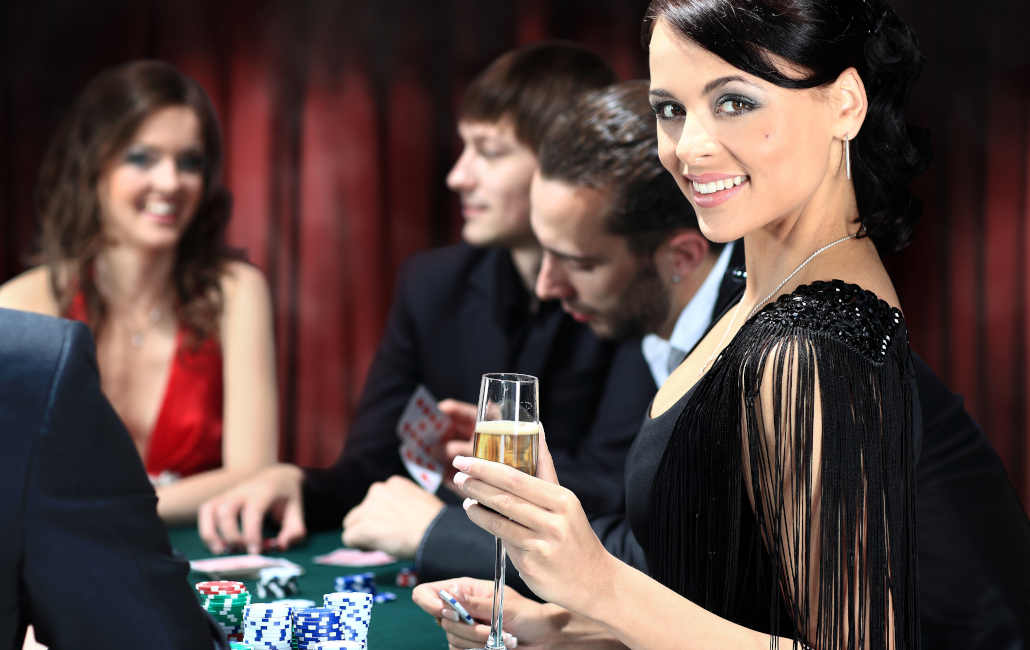 With all of this in mind, it's easier to get comps when playing in a land-based casino, as online platforms have a clearer overview of how much you bet and exactly how long you've been playing.
In land-based casinos, you can more easily fake your way to better comps, which we'll cover later on the page.
Casino Comps – What Rewards to Expect
Now to the topic the majority of gamblers are most interested in. What rewards can you expect to come your way depending on how much you bet in the casino?
To answer this right away, the specific rewards and conditions for obtaining them vary from casino to casino, so it's impossible to provide a universal answer.
That said, we'll divide the comps casino venues offer on different levels to give you a better feel for what you'll get based on how much you're willing to spend. With that in mind, here are the most common comps casinos offer:
Free Drinks
Free drinks are the most common perk you'll find in many casinos worldwide. Many gamblers by now know that this is the bare minimum you can expect for leaving your money at the casino.
This is a small token of appreciation from the casino, usually served to slot players. But, you can also get free drinks playing any other casino game, that is, if you spend enough.
This comp is often the level at which most casual and beginner gamblers stop when it comes to comps.
Free Food
This is a small level-up from the previous comp tier and is available to casino visitors who spend a bit more on average.
Free food that's on the casino's tab usually arrives in the form of a coupon you can use at one of the restaurants available in the venue.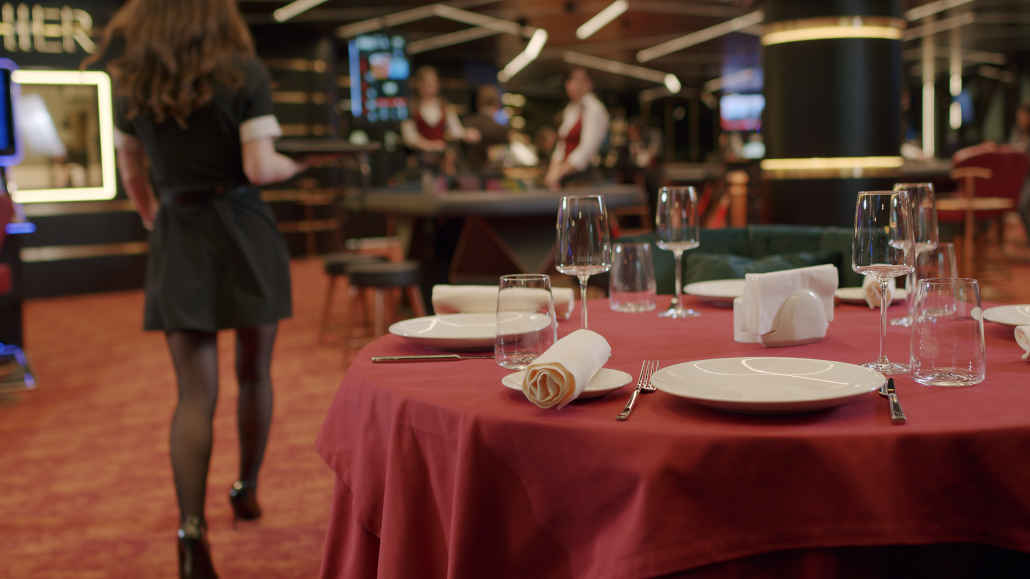 Of course, don't expect any extravagant food options, as most of these coupons will be for cafes, smaller restaurants, or, most often, buffets.
However, if you get restaurant coupons as a high roller, this might include a reservation at a more high-end restaurant.
Free Accommodation
Moving up to even bigger spenders, casino players that wager more money can even get free rooms if the casino also includes a hotel in its complex.
Keep in mind that there's a big bump from previous categories to this one. Free accommodation isn't easy to earn, and you can't fake your way into it by pretending that you're wagering more than you are.
Also, you can say that there are several mini categories when it comes to this comp tier. At a basic level, you might get a simple hotel room. As you spend more, you might move up to a suite.
Comps Reserved for the Biggest Spenders
If you're a casino whale that doesn't have a problem with wagering massive amounts of money for every session you play, you can obtain exclusive comps only reserved for a small percentage of all casino customers.
To get the exclusive perks, you'll have to be a casino regular and often bet tens if not hundreds of thousands of dollars over a prolonged period.
But, the comps you get in return undoubtedly reflect your big betting habits.
More specifically, these high-roller comps are often personalized, meaning that they offer you specific conveniences that you need the most in a given moment.
For instance, this can include private limo rides, plane tickets, luxurious penthouse accommodation, and even special rules in some games.
Types of Online Casino Comps
While online casinos often don't offer physical comps like food, accommodation, free parking tickets, and other rewards, you can still find very comparable benefits if you decide to play online.
What's more, some online casinos do run real-life raffles that include travel tickets to exotic destinations, cruises, and other prizes reserved for those that amass the most comps over time.
Still, the most common form of online comps revolves around free bonuses you can use to play more in the online casino.
This can be in the form of regular bonuses, cashback deals, or other promotional offers available to you when you deposit or spend a certain amount of money.
That said, while getting free money to play with sounds better than getting free food or drinks, the bonus money you receive isn't free of any stipulations.
To be more precise, these comps almost always come with certain terms and conditions.
And, when it comes to this, the most important factor to pay attention to are the wagering requirements, also known as rollover requirements.
In simple terms, these requirements prevent you from withdrawing the comp bonus money right after receiving it. Instead, you need to play through it a certain number of times to turn this bonus money into real cash.
Useful Advice for More Efficient Casino Comp Accumulation
Apart from knowing what comps you're potentially playing for and how casinos decide which players they will reward these comps to, it's also valuable to know how to rack up comps more efficiently. Here are a few valuable tips on how to get the best comps in casinos:
Dress Up
The casino might not have a strict dress code, but this shouldn't be a reason for you to dress as basic as you can. In fact, dressing up can often have a great effect on getting you more comps than you've actually earned.
Think of it this way, if you walk into a casino dressed in a simple shirt and jeans, the employees and pit bosses won't pay any extra attention to you.
Oppositely, if you wear a nice suit and play the part, you'll look like you have a lot of money to bet with. This might sound silly, but standing out in the casino in this context works like a charm.
So, when you're dressed sharply, all you have to do is make a few medium-sized bets in the beginning while the pit boss is watching, then scale back. You'll leave enough of an impression to get more rewarding comps during your session.
Bring Out Your Best Game
Standing out doesn't only involve dressing sharply. Your behavior also plays a big role in forming the impression. In other words, it's smart to interact with casino employees and other gamblers at the table.
Chat up the pit boss, call them by their name during the conversation, and always have a smile on.
Of course, use all of this in moderation so as not to make the atmosphere uncomfortable or seem annoying.
It's 's also good to be a bit louder when you lose to make it seem like you're losing more often.
Make sure not to be unpleasant or rude, but play it so that the pit boss and anyone else that's observing every so often thinks that you're losing more than you really are.
Hunt Easy Comps If You're On a Budget
Drinks are the easiest casino comps to get. Casinos dish them out so freely that you can easily get freebie drinks even without spending any money on any of the house's games.
If you notice a waitress bringing drinks, you can simply ask for one and give a small tip.
Of course, you won't get any super-expensive drinks, but a nice beer or glass of whiskey is still a great thing.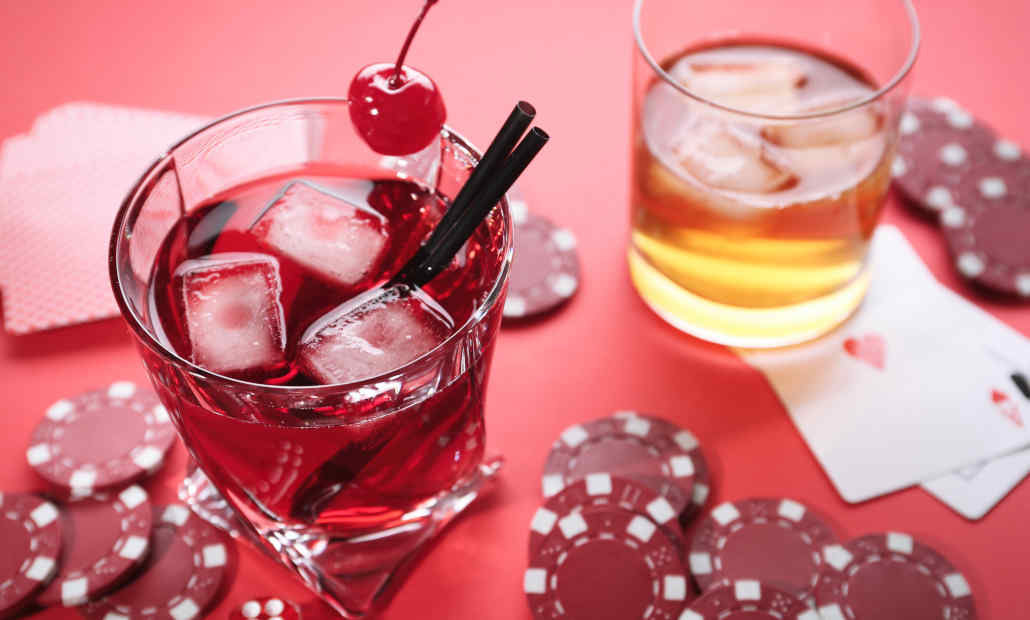 That said, if you're actually playing a casino game, you might even get away with asking for a premium drink, provided you tip the waitress. Free drinks are easy to get, and you should take maximum advantage of this.
Don't Risk More Than What You Can Afford Chasing Comps
While this tip won't help you get better comps, it's arguably the most valuable one to remember when trying to get the best comps available.
When you get caught up in the casino's atmosphere, it gets very tempting to go deeper into your pocket and bet more money than you planned.
And, when you start reaching for your rent or grocery money, you'll be too far gone for any comps to make up for it. This is why you should always have a gambling bankroll and be careful not to get carried away.
Never chase losses or bet more than you can afford just to get better comps. It's simply bad business. Moreover, it can lead to financial troubles and potentially even gambling addiction.
Casino Comps Secrets – Key Takeaways
Now that you understand how casino comps work, you've probably realized that most of these secrets aren't actually confidential and that casinos don't hide anything when it comes to comps.
It basically revolves around simple math based on how much you bet and a few elementary tricks anyone can apply, primarily when playing in land-based casinos.
Moreover, you should remember that comps aren't reserved only for the top casinos like those you'd find in Las Vegas. They are readily available in most brick-and-mortar and online casinos.
Ultimately, the answer is pretty straightforward. Everything revolves around how much you spend or how much you appear to be spending.
With that in mind, always be careful not to bet more than you can afford to lose. Also, don't be shy to ask a casino employee about the available comps, especially if you plan on betting more significant amounts of money.