GGPoker Launches Game of Gold: Big Names Try a Brand New Poker Show Format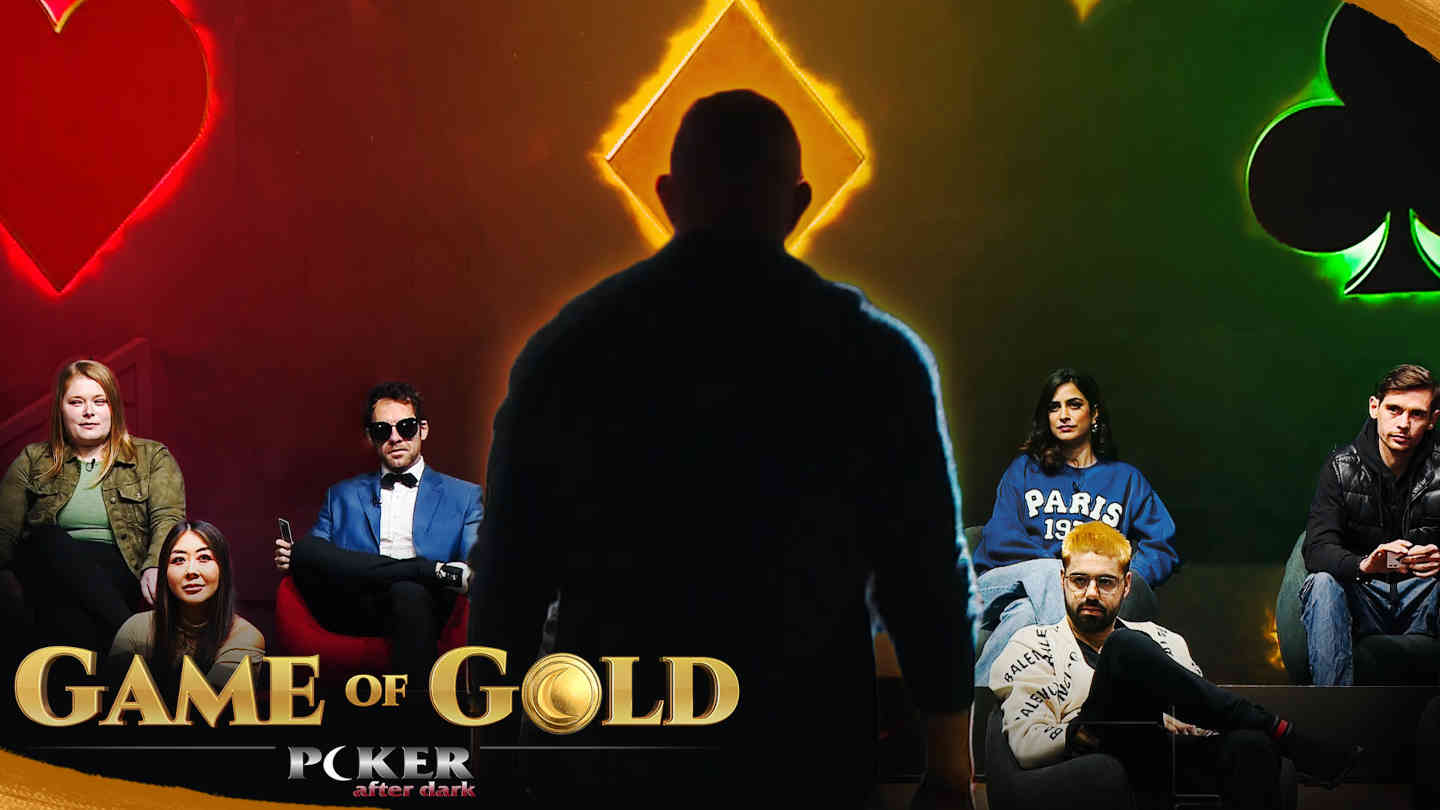 5 minutes
Last Updated: November 12, 2023
The first episode of the highly anticipated GGPoker's brand new poker show "Game of Gold" aired this week and managed to meet all expectations, and then some!
The show, which promised to bring together elements of reality TV and the popular poker show "Poker After Dark," has not disappointed thus far, as the first episode showed tons of potential and immediately created plenty of interest among the fans.
GGPoker brought together an amazing group of poker players of different personalities and skill levels, split them up into four teams, and put them to work right away.
The organizers refused to divulge too much in regards to the rules before the show started, and slowly started disclosing them throughout Episode 1, although there is still some mystery remaining as to how the season will progress.
Yet, we now know at least some of the details in regards to Season 1 of GGPoker's new poker show, and you can read all about it right here.
Before you keep reading, make sure to also join GGPoker if you want to take part in this weekend's Game of Gold freeroll on the platform, which the operator is running in honor of its new show.
Players, Teams, and Prizes on Game of Gold
The first season of Game of Gold will feature a total of 12 episodes, with new ones expected to air every Monday, Wednesday, and Friday through the month of November and early December.
The first season of the show will include some incredibly well-known names, as well as a few newcomers to TV poker.
To start with, here is a full list of players competing on Season 1:
Daniel Negreanu
Fedor Holz
Jason Koon
Maria Ho
David Williams
Kevin Martin
Josh Arieh
Daniel "Jungleman" Cates
Andy "Stacks" Tsai
Kyna England
Lukas Robinson
Olga Iermolcheva
Nikita Luther
Michael Soyza
Charlie Carrel
Yohan "YoH ViraL Guilbert
In Episode 1, we saw the show's host Ali Nejad ask players to split into teams in accordance with the randomly selected cards each of the contestants picked when entering the studio.
The teams, in line with the show's theme, are dubbed after poker suits, i.e. Clubs, Diamonds, Hearts, and Spades, and each team is made up of four players.
If you watched the first episode of #GameofGold on the @GGPoker YouTube channel what team are you on and why?

— Daniel Negreanu (@RealKidPoker) November 11, 2023
The entire show is predicated on the concept of Gold Coins, with each player given 20 Gold Coins to start with and given a chance to win additional Gold Coins as they progress through the four rounds of the show.
While we don't know exactly what each round of the competition will look like, we now know that the Gold Coins will be converted into big blinds at a rate of 1 to 1 in the final round, giving players who accumulate a lot of Coins an edge in that final round.
Unlike many poker shows and events we have seen over the years, Game of Gold is a winner-takes-all competition, with the single champion receiving $456,000 in cash at the end, and everyone else walking away with nothing.
Now that Episode 1 is behind us, here is what the teams will look like moving forward with Season 1:
Team Clubs:
–        Jason Koon
–        Michael Soyza
–        Kevin Martin
Team Diamonds:
–        Maria Ho
–        Josh Arieh
–        Daniel "Jungleman" Cates
–        Kyna England
Team Hearts:
–        David Williams
–        Andy "Stacks" Tsai
–        Olga Iermolcheva
–        Lukas Robinson
Team Spades:
–        Charlie Carrel
–        Yohan "YoH ViraL Guilbert
–        Nikita Luther
Team Work Makes the Dream Work
The first episode of Game of Gold gave us some insight into the way players will get to compete on the show and work for both their own, and their team's benefit.
The first poker challenge set before the contestants is a series of sit and go matches, with one player from each team playing in each match.
The four matches, however, are not equal in value, as the first round awards only 30 Coins to the winner, and as few as 6 Coins to the first player to bust, while the third round awards 50 to the winner and 11 to the first to bust.
The details of the fourth and final round were not even disclosed yet, keeping some mystery in the mix.
Each team had to pick which of its contestants would go first, second, third, and fourth, and this created for an interesting dilemma.
The team that collects the fewest Coins among them will be eliminated right away, making it beneficial for the best players to play the later rounds which award more Coins.
We look super stylish guys, like this show basically 🤩 @CrownUpGuy @nikitaluther @JoshuaArieh @JasonKoon @andystackspoker @MariaHo @RealKidPoker @davidwilliams02 @junglemandan @Kyna_CooL @KevinRobMartin @RobinPoker_ @MichaelSoyza @olgaiermolcheva @Charlie_Carrel pic.twitter.com/EOpsi8bAnM

— YoH ViraL (@YoHViral) November 10, 2023
However, players will also be looking to earn themselves as many Coins as possible, in preparation for the final round, when these Coins will mean all the difference.
The team aspect of Game of Gold is something that poker players by default are not used to, so it will be extremely interesting to see how they cope with it and what troubles arise as the show moves forward.
Perfect Integration of Reality TV with Poker
When Game of Gold was first announced, there was some skepticism as to how GGPoker would go about integrating reality TV with a poker show, but that skepticism was washed away with the airing of the first episode of the show.
Not only did the operator pick a nearly perfect group of players to make the show highly entertaining, but they also didn't go overboard with reality elements and still kept Game of Gold mostly about poker.
The little team rooms in which players from each team get to watch their teammates play, sweat the turn and river cards, and comment on plays make for a great addition to a poker show, something that we have never had a chance to see in the past.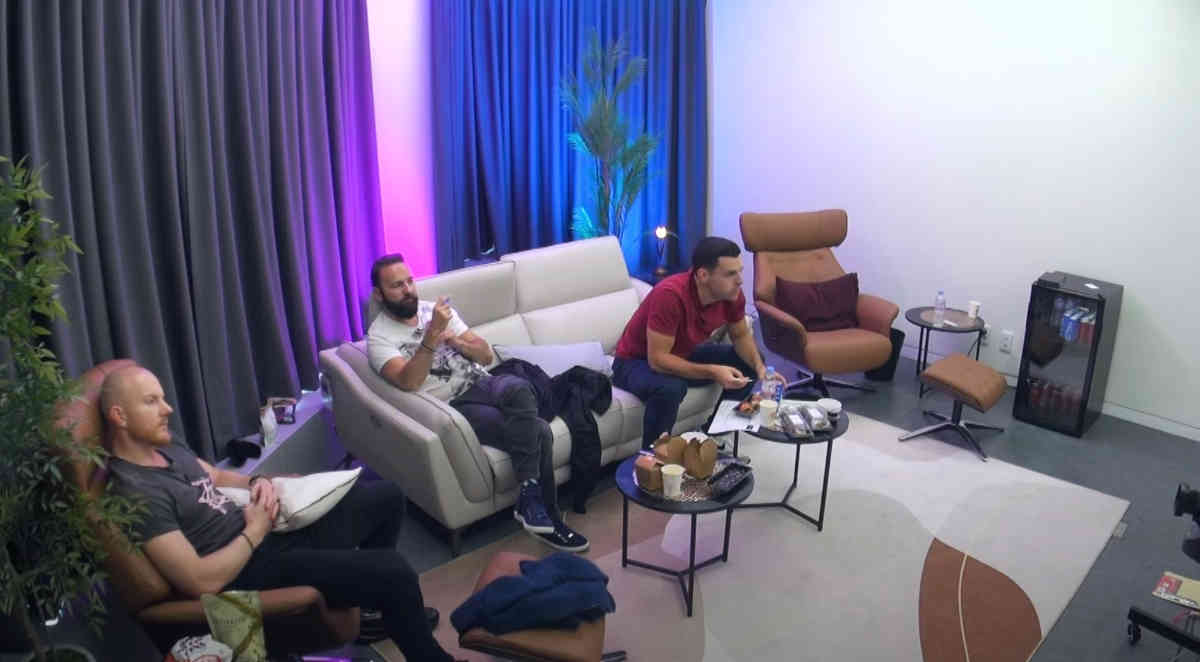 As the show goes on and the stakes get higher, there is no doubt that we will see these scenes get more intense, as players get annoyed with their teammates for dropping the ball or excited to see a big river card change things up.
We are yet to see what other surprises and inter-personal elements GGPoker can introduce into the mix, so make sure not to miss any episodes, while we will keep you posted on all the big happenings as Season 1 of Game of Gold moves forward.