How Common is Cheating in Poker? Recent Accusations and Former Scandals
9 minutes
Last Updated: May 14, 2022
The game of poker has had a long and complex history, with a variety of characters and organizations tied to it over the years.
While many in the modern era have done their best to portray poker as a sport or a competition similar to chess, poker has always been just a gambling game for many who participate in it.
In its early years, poker was a game where cheating was rampant.
Almost anyone who was considered good at the game was cheating one way or another.
Following the poker boom and the online poker explosion, the game has changed in many ways, with millions of new people taking poker on as either a hobby or a profession.
And while many of the people and groups involved in the modern-era poker have done a lot to make the game as honest and fair as possible, there are still plenty of those looking for edges at the poker tables.
A number of recent cheating accusations in the high-stakes poker scene have raised quite a few questions about what should be considered cheating in poker and what we can do about it.
Before I talk about any of the proposed ways to stop or reduce cheating in poker, let's shed some light on what's been said and who stands accused of cheating at the highest levels in 2022.
Ali Imsirovic and Jake Schindler Accused of Cheating
For years now, Ali Imsirovic and Jake Schindler have been two of the most successful high-roller players in the poker community.
With countless accolades and over $50 million in tournament winnings between them, both players have become widely recognized as true poker superstars.
Without a doubt, both of them have shown some amazing poker skills at the live tournament felt, and have had some success playing online as well.
Most recently, poker pro Alex Foxen raised the question of whether these two and some other players should, in fact, be regarded so highly by their peers.
Foxen discussed the apparent fact that both players had been banned from the online poker platform GGPoker, where they were accused of using real-time assistance (RTA) while playing.
For those who don't know, RTA is the use of any third-party software or other tools to help you play poker, which is banned at most major poker sites.
Alex implied that players who are banned from online poker for cheating should not be allowed to play in the live arena either and that "a poker blacklist can't get here soon enough."
https://t.co/ztr0IP9syf
This is an incredible idea and should be more thoroughly explored.

— Alex Foxen (@WAFoxen) April 18, 2022
The whole thing came into the light because of a hand Ali played in a live high-roller, where he allegedly saw the cards of Paul Phua before the flop.
He then used this information to make a play that most other pros believe he would not make had he not known these cards were in the Paul's hand.
Another high-roller, Chance Kornuth, replied to this Tweet and said he too would love to see a poker blacklist for those found cheating live or online.
We as the poker community have accepted the poker sites' decisions not to expose the cheaters for too long. The perpetrators are directly stealing money from the rest of us… Enough is enough and it's time for a thread

— Chance Kornuth (@ChancesCards) April 21, 2022
Justin Bonomo added that he, too, believed the two players in question were cheating and that he had irrefutable proof that this was the case.
2) I was told A was the #2 biggest offender, while someone whose first name starts with the letters 'Ja' was by far the biggest

3) I lost over a million in the games where I believe this was going on. Feels bad man.

— Bonologic (@JustinBonomo) April 18, 2022
Yet, regardless of these accusations, the two players continued to play, with Jake Schindler actually winning the Cyprus Super High-Roller Bowl for $3.2 million and Ali managing a series of high-profile results in April alone.
While it is clear that the two may have been up to no good when they played at GGPoker, the question remains of how much exactly they could be doing wrong to win the highest-stakes tournaments in the live arena these days.
Bryn Kenney Accused of Ghosting, Collusion, and More
The accusations made against Ali and Jake prompted others to speak out about cheating in poker in the days following the initial Tweets.
Just days later, poker player Martin Zamani, who was a known "horse" of Bryn Kenney, decided to come out with his case against his former staker.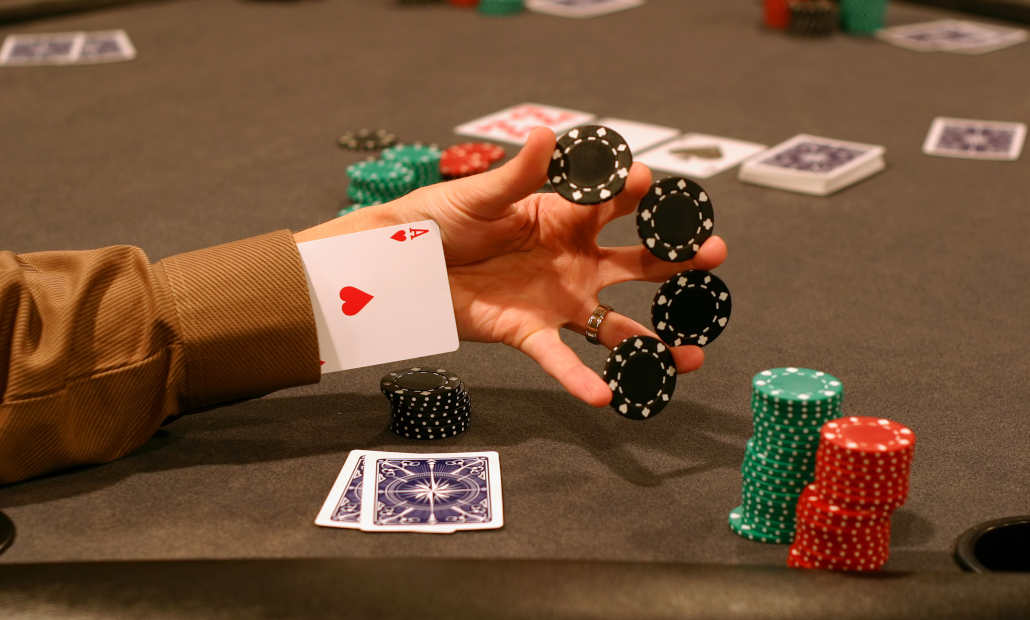 In a series of Tweets and a podcast episode done with Doug Polk, Zamani talked about a scheme used by Kenny to capitalize on his horses' participation in high-stakes tournaments at GGPoker, a scheme to defraud high-roller amateur Lauren Roberts, and more.
While Zamani made some pretty condemning accusations on the podcast, he also admitted that he was intoxicated while doing the interview and hardly came across as the perfect witness, further admitting to having been part of the cheating scandal himself.
While Zamani's cheating is certainly worth looking into, Kenney is a much bigger fish in the poker world and one whose reputation could be gravely injured if these accusations turn out to be true.
Martin shared a number of message histories and other screenshots after the initial interview, partially proving that Kenny and his "stable" were likely involved in collusion, ghosting, and other behaviors which are banned in online poker.
Here are receipts disproving somethings @BrynKenney said on the @PokerNews interview with @AuntyChardonnay who was the only person he was willing to be interviewed by. BK saying to "help" Klout in 500 Bi on gg. BK knew CSM being ghosted. BK set up ghost stars under fish. pic.twitter.com/wacG0szOfw

— Martin Zamani (@martin_zamani) May 3, 2022
On top of all his cheating allegations, Zamani also accused Kenney of forcing his players to eat a vegan diet, do yoga.
He claims they even had to participate in weird rituals involving shamans, psychics, and allegedly frog poison being injected into eyes or open wounds of those involved in the ritual.
While it remains unclear how much of what Martin said was true, one thing I can tell you is that there is some seriously weird stuff happening in the highest echelons of the poker community.
Kenney even confirmed parts of the shaman story in an interview he later did with PokerNews.
Is Even Phil Hellmuth Shooting Angles?
To go from bad to worse, a part of the poker community has now accused even one of the all-time poker greats, Phil Hellmuth, of shooting angles on a recent episode of "Hustler Casino Live."
In this live stream, Hellmuth was playing alongside poker pro Tom Dwan in a lineup that included some of the most successful and well-known YouTube streamers and content creators, such as "Mr. Beast" and "Slime."
In his usual manner, the Poker Brat berated everyone at the table, moaned about every hand he lost, and played a short stack for the whole duration, even though he was a massive favorite in the field (in theory).
In one hand, Hellmuth exposed the best hand before calling off an all-in, which prompted an amateur player to show his inferior hand, and allegedly fold his cards.
While there were several possible solutions to the situation, Phil decided to penalize the player $5,000 and treat the amateur a bit harshly.
While many in the poker community, including the likes of Doug Polk and Daniel Negreanu, spoke on Phil's behalf and made sure everyone understood he didn't do this on purpose, the entire situation left a bad taste in the mouth of many poker fans.
After all, Phil was supposed to make poker players look good in a game that was streamed to millions via the popular streaming channels of some of the world's biggest streamers, and he definitely failed at that.
All that said, Phil was generally exonerated by the poker community and found to not be cheating, while he also agreed to return the money he penalized the amateur after the show.
Putting Things into Perspective
While the entire poker community now seems enraged with the likes of Imsirovic and Kenney, it wasn't that long ago that a much bigger cheating scandal was revealed to the poker world.
In late 2019, Veronica Brill and others revealed that something was dodgy at the Stones Gambling Hall in a game that was being streamed live on YouTube.
While it was never fully proven, the consensus in the community remains that Mike Postle was cheating in this game by seeing the cards of other players via some type of technology and collusion with the show's producers.
This cheating resulted in Postle likely winning tens, if not hundreds, of thousands of dollars over several months.
The edges that the likes of Ali or Kenny may have created for themselves don't compare nearly to what Postle was doing, and yet the rage of the poker fans seems to be out of control.
As is often the case, many in the poker community are quick to point fingers at those they believe to be cheaters, but many of the issues in question may be significantly exaggerated and blown out of proportion.
What Is Actually Cheating in Poker?
This brings me to the one thing that's been a burning question throughout all the scandals we have seen in poker over the last few years.
What should constitute cheating in poker?
I think most poker fans and players can agree that the accusations that were made against Mike Postle if proven to be true would constitute cheating.
Looking at other players' cards or knowing what cards will come on the board before they do is definitely cheating, and there is no way to make an argument against it.
On the other hand, Phil Hellmuth exposing his hand too early or Ali Imsirovic allegedly seeing a Phua's cards in a high-roller event certainly can't constitute straight-up cheating.
Players like Ali and Jake were also accused (probably with cause) of using RTA in online poker games, which is definitely another way to gain an unfair advantage at the tables.
Yet, back in the early days of online poker, everyone who made it big was using things like pre-flop charts to play. No one seemed to have a problem with that, although it was technically RTA.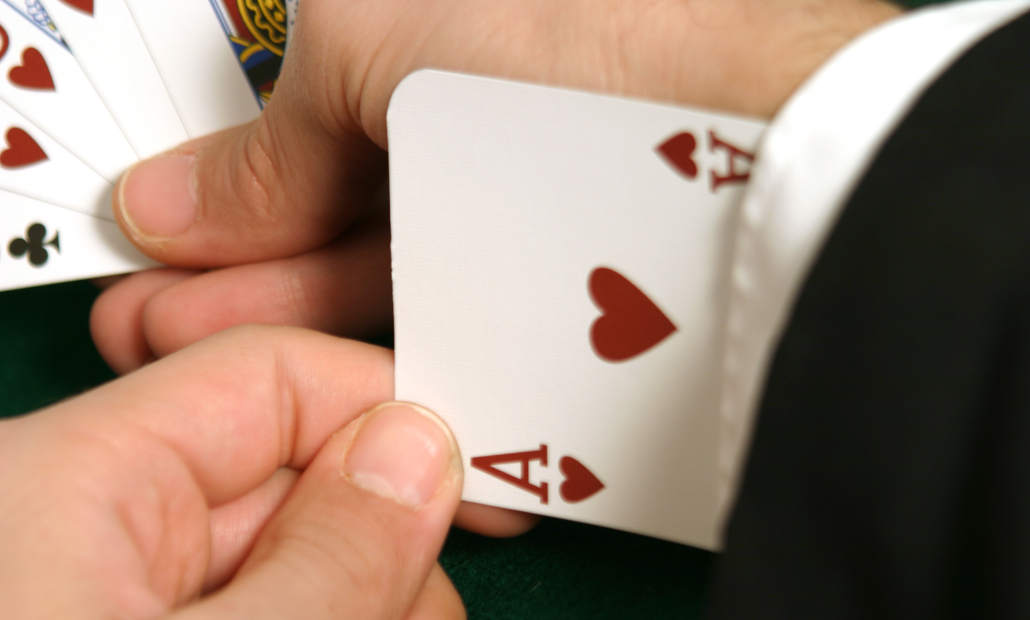 The kinds of ghosting and collusion that Bryn Kenny and his horses stand accused of are definitely another way to gain an unfair edge over other players.
Then again, it's not as bad as Postle or another player straight up seeing everyone's cards.
While the invitations of the likes of Foxen and Kornuth to get a poker blacklist set up do make some sense, it is also worth noting that many people in the poker world have been involved in something dodgy at one point or another.
A recent interview with Daniel Cates saw the poker pro mention the possibility of temporary bans or punishments for those who transgress against the poker community, which is another possible way to deal with cheating.
In the end, the fact remains that the main reason that it's hard to deal with cheating in poker is that poker isn't a sport.
It will always be played in different venues and under the management of different people and organizations.
For that reason, what GGPoker finds to be cheating may seem trivial to the folks at EPT and especially to a tournament director running a local event at a casino in Europe or Asia.
If you want to avoid getting cheated in poker, try to play in games with honest people, protect your cards and your chips, and understand that if you play for long enough, someone somewhere is likely going to cheat you for some amount of money.