Justin Bonomo Poker Journey: From Online Poker to High Stakes Live Games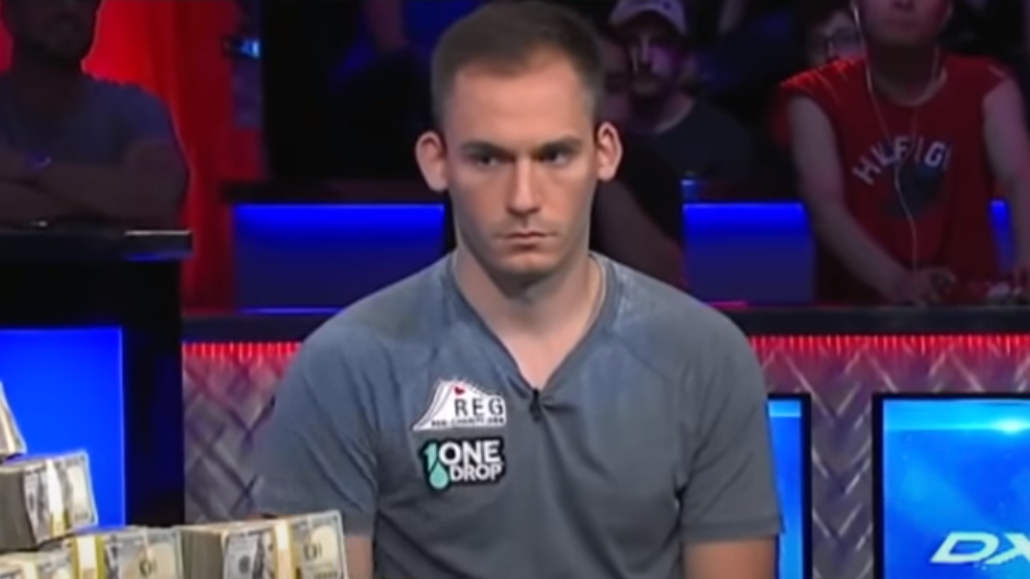 11 minutes
Last Updated: November 6, 2021
Justin Bonomo's poker career started back in 2005 when he was just 19 years old. The young American pro was playing online under the nickname ZeeJustin when he made his first notable live poker appearance at the EPT Deauville in France that year.
The 19-year-old entered the tournament with hopes and dreams and finished it in fourth place, just shy of the ultimate glory. Regardless, the legend of Justin Bonomo was well underway.
As a teenager, Justin started playing Magic: The Gathering, a card game that saw many players evolve to the world of poker as they realized that there was serious money to be made in playing cards.
Throughout the years, Bonomo evolved from a young and dreamy teenager into one of the world's very best tournament poker players. Today, he sits among the elite tournament players, regularly crushing the highest stakes events in the world.
With over $53 Million in live tournament earnings, three WSOP poker bracelets, and countless top-three finishes in the high-roller tournaments, Bonomo has certainly earned his place as one of the best poker players of all time.
To find out more about the way ZeeJustin made his way to the very top, keep reading and find out all there is to know about Justin Bonomo's poker career, as well as his life away from the felt.
Justin Bonomo Career Highlights
Over $55,000,000 in live tournament cashes
Currently second on the All Time Money List
Three WSOP bracelets
Won the 2018 Big One for One Drop event for $10,000,000
Numerous wins and high finishes in super high-roller tournaments
Justin Bonomo's Poker Beginnings: A Start at a Young Age
Justin Bonomo was born on September 30, 1985, in Fairfax, Virginia. Justin was exposed to card games at a very young age, but not in the way many of his older peers were. Instead, it was Magic: The Gathering that would occupy his life at the age of nine.
The digital card game was released back in 1993 and was the obsession of many kids Justin's age at the time. The game remains very popular to this day, and its popularity was at its very peak as Bonomo was entering puberty.
Justin was extremely proficient at Magic: The Gathering and appeared to have a natural talent for card games.
As he was growing up, he realized that despite his skills in the game, there was very little in terms of money or fame he could get through playing it.
At the age of 16, the young American was introduced to the game of poker, and he liked it right away. However, he was too young to play poker seriously just yet.
He started playing for fun and was getting better at the game by the day. He realized that his skills were far superior to those of most other players around him, which made him think he may have a future in the game.
I was 17. I played a couple months of $.50 / $1.00 limit holdem on Paradise Poker and broke even

I kept track of the rake using pencil and paper. I was disheartened at how it had eaten up all of my profit

I set poker to the side and shifted my focus back to Magic

— Bonologic (@JustinBonomo) September 7, 2020
At the age of 21, Bonomo decided he wanted to turn to poker as a career. He was very young and hopeful, and there was no telling if this were something he would actually excel at, although there were many early signs of his greatness.
Justin's first real poker success came during his first year of online play. He deposited $200 into a PartyPoker account with the nickname ZeeJustin. In a short period of time, he had turned that deposit into over $10,000.
Around the same time, Bonomo was starting to enjoy some success on the live tournament circuit, and things looked good for the youngster.
However, his online career came into question when PartyPoker discovered he had been using multiple accounts to gain an advantage in the online poker world.
He was banned from both PartyPoker and PokerStars for these practices, and over $100,000 was confiscated from his online poker account.
Justin took a break from playing the game and the poker community as a whole for a time.
Justin came back from the scandal bigger and better than ever. His time away from the tables was clearly used to get better at the game, as the new Bonomo was an invincible machine.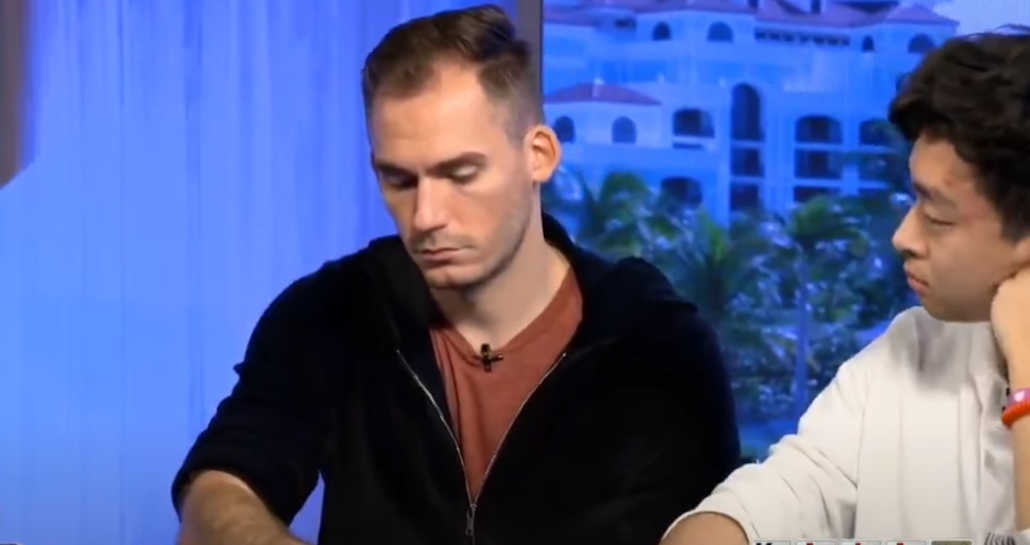 The youngster atoned for his wrongdoings by donating a portion of his winnings to charity for quite a while. He also apologized to the community on the poker forums and other platforms, fixing his image in the process.
Whatever you may think of him, Bonomo proved that he was not the kind of shady character some deemed him to be at the time. His decision to turn to poker was the best choice he ever made in his life.
Justin Bonomo's Professional Poker Career
Justin Bonomo's poker journey started before he was legally allowed to play the game for real money within the US.
In 2004, Bonomo was still a minor in the US and needed to find ways to play poker outside of the country.
His first real live poker appearance was in 2004 when he entered a WPT even held in Aruba. While Bonomo was eliminated on day one, he fell in love with live tournaments on the spot.
The very next year, Justin Bonomo made his way back to the live tables and was the youngest player to make a televised final table at the time.
ZeeJustin was just 19 years old when he entered the EPT French Open in Deauville in 2005. He ended up making the final table and finishing 4th for over $40,000 and a priceless piece of experience.
Justin's decision to come to Europe to play the EPT was one of the defining decisions of his career, as it is what allowed him to start a career as a live tournament grinder and gain the respect of his older peers.
In 2007, Justin Bonomo appeared at the WSOP for the very first time and managed to cash in three tournaments, even finishing 4th in the $2,000 Texas Hold'em event for $150,000. The same year, Justin finished 7th in the Doyle Brunson North American Poker Classic for another $150,000.
Bonomo's 2007 was far from done as he kept playing any tournament he could find and made several other final table finishes at renowned tournaments in Las Vegas.
Justin's first close call for a WSOP gold bracelet came in 2008 when he got down to the final two in the $5,000 NLH event. Bonomo lost the heads-up match to fellow pro Erick Lindgren but took home $230,000 for his efforts.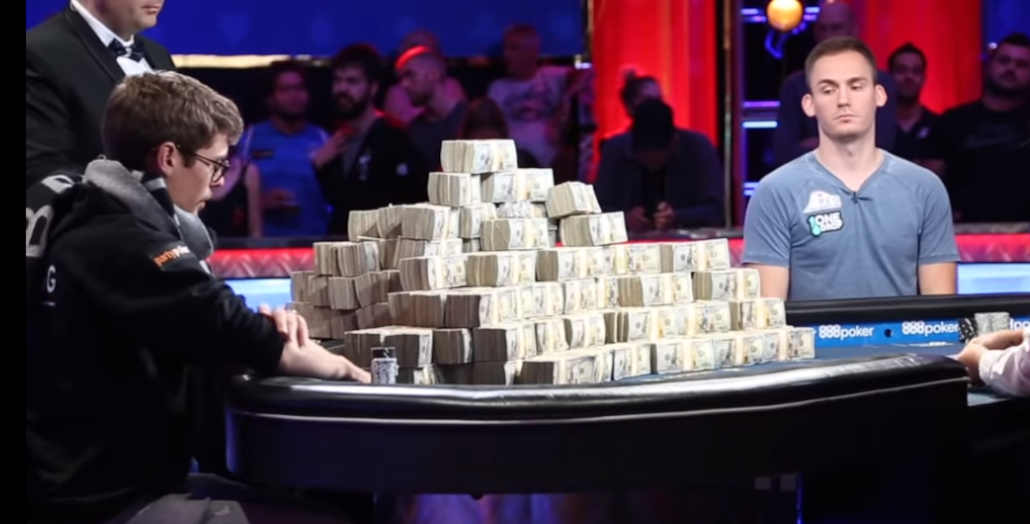 The rest of 2008 was a true grind for the young pro, who kept playing tournaments, mostly in Las Vegas casinos and often cashing but without major success.
It took until April 2009 before Justin Bonomo would finally capture a win in a major tournament, as he went on to win the $5,150 WSOPC Championship Event at the Caesars Palace.
With another $227,692 in his bankroll and a real tournament title now in the books, Justin could finally boast about his win and show the world he was a real champion.
While the 2009 WSOP did not bring him any bracelets, an impressive six cashes and a fifth place in the $40,000 Highroller were enough to consider it a successful year.
A rather uneventful 2010 saw him cash a number of tournaments without significant results, but it was in 2011 that things started changing significantly for him.
Bonomo's impressive tournament skills were now recognized by the community, and he had found a place in the highest stakes tournaments around.
In May 2011, Justin participated in the $100,000 Super High Roller for the first time in his life. A year later, he went on to win the €98,500 + 1,500 EPT Monte Carlo Grand Final Super High Roller for €1,640,000 and a massive boost to his confidence and poker bankroll.
After this win, Bonomo's focus shifted mostly towards the high rollers, although he would still regularly play at the WSOP and visit various stops of the EPT in France, Spain, Italy, the Caribbean, and more.
In 2014, Justin's path took him back to the WSOP, where he was destined to win his first bracelet. He took down the $1,500 Six-Max NLH event for an incredible $449,980, a huge score considering the low buyin.
Just days earlier, he had come second at the $10,000 2-7 Triple Draw, just barely missing out on a bracelet.
Bonomo's 2015 was marked by a 3rd place finish at the $10,000 Limit Holdem Championship at the WSOP, a win in the €2,200 EPT event in Malta, and another third-place finish at the same tournament stop.
The very next year, Bonomo really showed the poker world what he could do. He kicked the year off with a win in an Aria High Roller and another one at the EPT Monte Carlo before heading out to Las Vegas for the WSOP.
That year, Bonomo made four final table finishes at the WSOP. Despite not being able to close the deal in any of them, he took home well over a million dollars for his efforts. He even came second in the $50,000 Poker Players Championship, the most coveted title among the high stakes pros.
High roller tournaments remained Justin's bread and butter for years to come, and $100,000 cashes were not common and not very impressive considering the stakes he was playing for.
All this meant that an even bigger win was probably coming, and it came in 2018, as Justin Bonomo defeated Patrik Antonious in the heads-up match of the High Roller Bowl in Macau.
When all was said and done, Bonomo had won $4,823,077 for his impressive performance.
Strangely enough, this wasn't even Justin's biggest win to date, as he immediately broke his record by winning the $300,000 Super High Roller Bowl in Las Vegas for a cool $5,000,000, beating Daniel Negreanu for the title.
The same year, he also won the $10,000 Heads Up Championship at the WSOP, cementing himself as a true poker champion and probably the best tournament poker player around at the time.
With two gold bracelets and millions of dollars to his name, everyone thought there wasn't more Bonomo could achieve in 2018. And yet, they were wrong!
The 2018 WSOP featured a $1 Million The Big One for One Drop event, and Justin would go on to beat fellow pro Fedor Holz for this title as well, taking home another $10,000,000, his biggest cash to date, and his third WSOP bracelet.
2019 was another interesting year for the poker world, as the brand new Triton Poker Series emerged. Once again, ZeeJustin was proving himself as one of the best on this scene as well.
Hey, @UncleRonAA, if you want to film me like this, please ask for permission first.

It's pretty obvious from the video that I was just doing my own thing and didn't know anyone was watching

If you ask politely I'll almost always say yes 🙏 https://t.co/nv4L829oMg

— Bonologic (@JustinBonomo) July 12, 2019
This time around, Justin managed to win a £100.000 Short Deck Hold'em event for £2.67 Million and come second at the £250.000 Short Deck Hold'em event for £3.42 Million, proving himself a master of the newly invented game as well.
While the Covid-19 pandemic had the rest of the world cowering in fear, Justing took to the internet and just kept on winning.
Various deep finishes in the Super High Roller Bowl and Poker Masters events were crowned by a win in the $100,000 + 2,000 NLH Super High Roller Bowl event in June 2020, where he won his most recent big score, worth $1,775,000.
Justin Bonomo's Net Worth
Talking about a person's net worth is never easy unless you are very close friends with them or if they make their tax reports available to everyone.
That said, Justin Bonomo has won more than $53,000,000 in live poker tournaments, as well as millions more online, and more than likely, many more millions in private cash games.
That said, the American player with a current home in Vancouver, Canada, has also been playing very high-stakes poker for many years, which means he spent a lot of money on buyins as well.
Yet, it is very hard to think that Bonomo has not invested a lot of his cash into other businesses or that he did not profit greatly from other high-stakes pros he was reportedly staking over the years.
All said and done, we will put Justin Bonomo's net worth at close to $50,000,000, but there is a good chance that it may be closer to $100,000,000, depending on his investments and cash game success.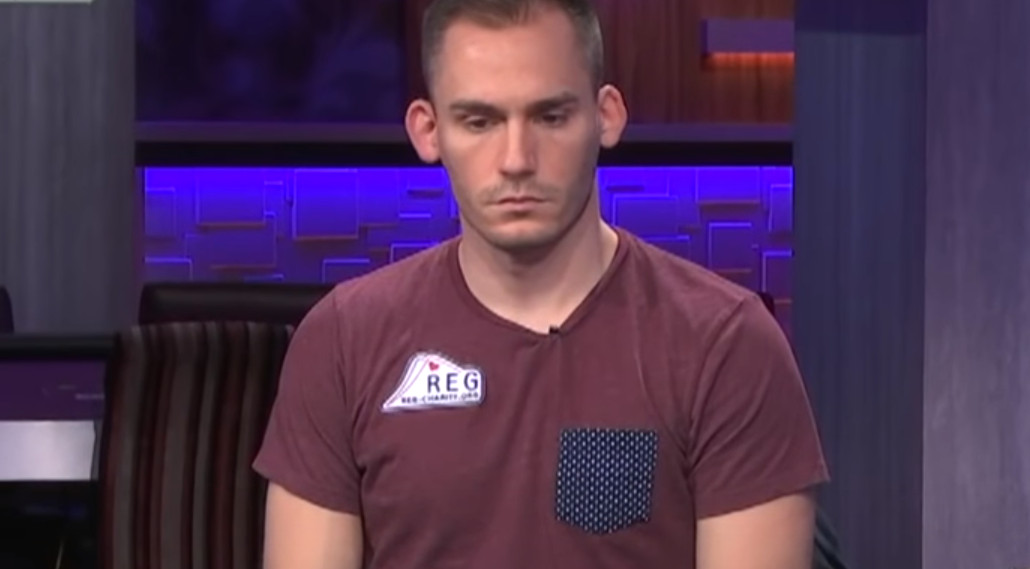 If you think this is too high, just take a look at some of his recent tournament results, and take into account that cash games typically tend to run at higher stakes than the tournaments themselves at the same stops.
Since he is the big winner in pretty much any game he sits in, there is no reason to believe that Justin Bonomo's net worth has been impaired by some big losses we don't know about.
Where is Justin Bonomo Today?
Justin Bonomo has been one of the most popular poker players in recent years, with his impressive success at the tables and vocal personality away from it all being followed by millions of loyal fans.
These days, live poker is only just coming back to the world, but online poker has been alive and well during the pandemic.
Bonomo took advantage of this and built up a series of great online poker results through 2020 and 2021.
As far as his online presence goes, you can follow his thoughts, ideas, and successes on Twitter under the handle @Bonologic, where the player posts about poker and his personal life alike.
Not sure if I've ever done this before, but I just busted every other player at the final table to win this 1k. Fun day! pic.twitter.com/jcV2ZLhIcZ

— Bonologic (@JustinBonomo) January 25, 2021
An interesting piece of trivia regarding the player is that he describes himself as polyamorous on his Twitter profile, which is somewhat of a taboo even in this day and age among many groups of people.
If you would like to find out more about his lifestyle, poker goals, and achievements, or the most recent dramas in his life, you can do so by following @Bonologic and staying tuned with his relatively active Twitter account.