Joe Ingram Poker Journey: From PLO Master to Media Personality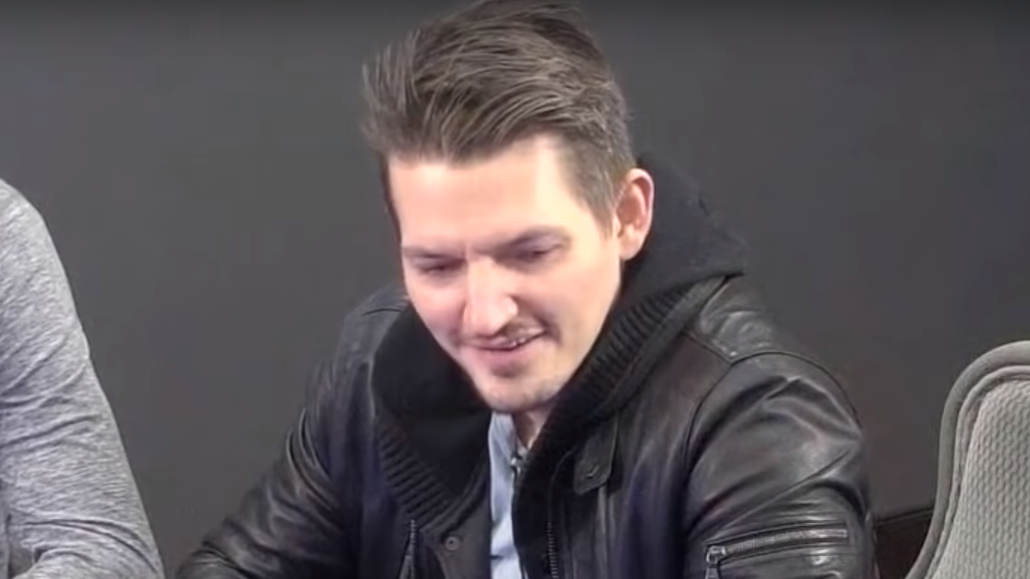 Some poker players were not only born to dominate on the felt but also have a natural talent for entertainment.
Joe Ingram is one such character who, along with his passion for the great game of Pot-Limit Omaha, has many adoring fans that subscribe to his YouTube channel.
"Chicago Joey" has remained faithful to his favorite poker format; online Pot Limit Omaha cash games, and rarely takes part in Texas Hold'em games or tournaments.
Often referred to as "Papi" amongst members of the poker community, he played the most between the years of 2008 and 2013 before transitioning to creating poker content.
The podcast that he streams on his YouTube channel 'joeingram1' Poker Life Podcast has featured huge poker stars such as Phil Ivey, Luke Schwartz, Tom Dwan, Doug Polk, and more.
His connections and passion for the game have landed him such big interviews, and he knows how to keep a conversation entertaining and interesting.
As time passes, Joe Ingram continues to be one of the most influential characters in the world of poker, bringing some of the most unique content in the poker industry.
Joe Ingram Career Highlights
Started playing poker in 2008 and earned Supernova Elite at PokerStars in 2013.
Started his Poker Life podcast in 2014, bringing amazing interviews and poker world analysis for years.
Earned his best tournament cash of $28,502 at the $10,000 Pot-Limit Omaha Championship at the 2018 WSOP, where he placed 17th.
Released his most viewed Youtube video in 2018, where he covered the scandal after the MMA fight between Conor McGregor and Khabib. The video has more than 24 million views.
Covered the Mike Postle cheating scandal in 2019 and played an important role in cracking the case through the hours of evidence and analysis he posted to his channel.
Won 2 Global Poker Awards in 2020 for both Journalist of the Year and for Media Content – Video for his series on the Postle scandal.
Placed 1st at the $400 No-Limit Hold'em Heads-up Event of the Bally's Power Poker Series in March of 2021, winning $4,429.
Joe Ingram's Poker Beginnings
Joe Ingram was born on June 24th, 1982, in Chicago, Illinois, and had a relatively quiet life growing up in the suburbs of Chicago.
Not much is known about his early life before he emerged onto the poker scene. However, he has always had a supportive circle of friends and family who love and care for him.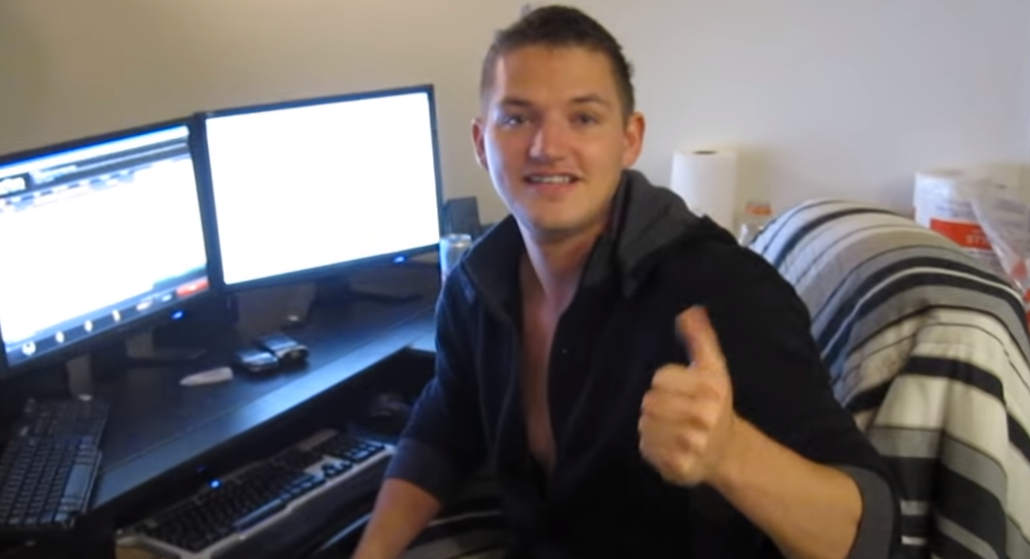 Chicago Joey started playing NLH cash games online and eventually in casinos at a young age and had a bit of a bumpy start because he had no idea how to truly play poker.
Once he turned 21, he would take the money he earned working as a waiter and try to build off of it through poker, but he would end up losing it all more often than not.
He stated in a Bluff Magazine Europe interview in 2014 that he was:
One of those fish online, who would deposit $1,000 and play $1/$2, $2/$4, $3/$6… and I would run it up to a couple of thousand dollars and lose it all.
At one point, his caring family and friends were worried that he had developed a gambling problem in his constant attempts to make money in poker.
He was determined to be successful, however, and after lowering his stakes on PokerStars, he eventually developed his skills and turned into a winning cash game player.
Joe Ingram's Professional Poker Career
Ingram excelled at online poker, and after finally becoming a winning player on PokerStars, he discovered his love for PLO cash games. To this day, he vocalizes his preference of Omaha over Hold'em.
In November 2008, Ingram played 604,000 hands of No-Limit Hold'em within one month, breaking a world record at the time. This feat was just the beginning of several records that Joey would set in online poker.
By the time Black Friday snuck up on the US in 2011, Ingram had quickly established himself as one of the strongest PLO players in the world, earning Supernova Elite status at PokerStars.
The sudden ban of online poker in America led Ingram to move to Vancouver for a period, and by 2013 he was back to playing middle and high stakes PLO.
When returning to the US, Joey discovered his passion for content creating and started sharing his passion for Pot-Limit Omaha with the world while still playing.
Feeling confident in his skills, Ingram started to dabble in some tournaments as well, but he never became a huge fan of the format. All but two of his recorded live tournament cashes come from the WSOP.
The first time he cashed at the 2016 $3,000 Pot-Limit Omaha Six-Handed WSOP event, Ingram came in 39th, winning $6,658.
He kept appearing at the WSOP and cashing sporadically. In 2018 he cashed in the $10,000 Pot-Limit Omaha – Championship, coming 17th and winning $28,502.
In 2019 Joey was part of a publicity stunt in which Arlie Shaban and PokerStars gifted him with a tournament package to the PCA Main Event.
This was one of the rare occasions in which Ingram played in a big NLHE live tournament. He failed to make it to the money, but it was one of his most highly publicized events.
In 2021 Ingram branched out from playing in the WSOP and took on two different tournaments. In February, Joey placed first and won $4,429 during the $400 No-Limit Hold'em Heads-up Event at the Bally's Power Poker Series.
Then in March, he played a $50 No-Limit Hold'em Event at the 2021 Sahara Las Vegas Recurring Tournaments and placed first, taking home a humble $1,020.
The widely popular Live at the Bike! Poker stream hosted an entire Joe Ingram Week in December of 2017, where Chicago Joey played $5/$10 live PLO cash game sessions.
His talents in entertainment even led him to take on the role of commentator for a few episodes of the stream, making for a fantastic show.
Although his passion for poker, especially online poker, will always have a special place in his heart Joe doesn't consider himself a regular in poker anymore. His focus on content creation for his various social media platforms has taken the spotlight in his life.
In his book Chasing The Poker Dream: The Qualities of a Successful Poker Player, he says, "I love the game, I like the poker world, and it is what I know best. I love being able to put out high-quality content about the game I've dedicated my life to playing."
Joe Ingram in the Media
Ingram started his Youtube channel in 2007, but the true start of his successful journey in the content-creating industry came with the release of his Poker Life podcast in 2014.
With his knowledge of the game, first-hand skills, and natural ability to spark an interesting conversation, his podcast has truly blown up since its release years ago.
During the program, Ingram interviews prominent poker stars from around the world, with topics ranging from comments on current events in the poker world to analysis of interesting hands in online and live poker games.
2009 vs 2021 @DougPolkVids

100s of YouTube videos, podcasts, investigations, online battles, poker hands played later and still getting after it.

It's been one hell of a ride. pic.twitter.com/x9uTCXJ1mq

— Joey Ingram 🇲🇽🇲🇽🇲🇽 (@Joeingram1) June 25, 2021
Ingram's social media pages have become key sources of information for players everywhere, especially his Twitter, where he doesn't hesitate to comment on controversial topics and post about interesting events.
He is often known as the fighter of bots in poker rooms, as he actively monitors poker forums and discussions about bots on the Internet. He is a loud advocate for fair play both online and offline.
In 2016 Poker Life won "Best Podcast of the Year" at the American Poker Awards and had continued to be amongst the most streamed and entertaining poker podcasts in the industry.
His most recent podcast stars the one and only Phil Ivey. The unique interview saw Ivey share some incredible insights and experiences he developed over his illustrious poker career and was one of the biggest hits among poker fans in 2021.
Ingram's fearlessness to speak up on controversial topics led him to become a hero in the poker community in 2019 when he intensively investigated and exposed poker player Mike Postle for his alleged cheating on a streamed poker show.
After Veronica Brill accused Postle of cheating during several "Stones Live" episodes, Ingram dedicated himself to finding out the truth and posted hours of past "Stones Live" footage in which he analyzed Postle's suspicious hands.
Postle managed to win over $200,000 in an 18 month period by gaining access to his opponent's hole cards, according to Ingram and other investigators.
How he was able to obtain that information was never made fully clear, but many have come to the conclusion that he used an electronic device with the help of a Stones Gambling Hall employee.
The chances that Postle was actually winning so much legitimately were very low, only increasing the pressure on Postle and proving it very likely that he was, in fact, cheating.
Postle sued Ingram as part of a $300 million defamation lawsuit that only lasted a few months and made Postle's record look even worse amongst poker fans.
Without the convincing evidence that Ingram provided, Mike would have gotten away with hundreds of thousands of dollars in dirty money.
Ingram's dedication to cracking this case and shedding light on evidence led him to win two Global Poker Awards in 2020, receiving the honor for both Journalist of the Year and for Media Content – Video for his series on the Postle scandal.
Joe Ingram's Net Worth
Since Ingram is a prominent character both on the felt and in the entertainment world of poker, many fans are naturally very curious about how much money he has been able to make throughout his career.
With his early success in online poker, dabbling in tournaments, and successful Poker Life podcast, Ingram has multiple sources of income for himself.
Additionally, at almost 40 years old, his credibility in the poker community earns him profitable brand deals, with people constantly coming back for more.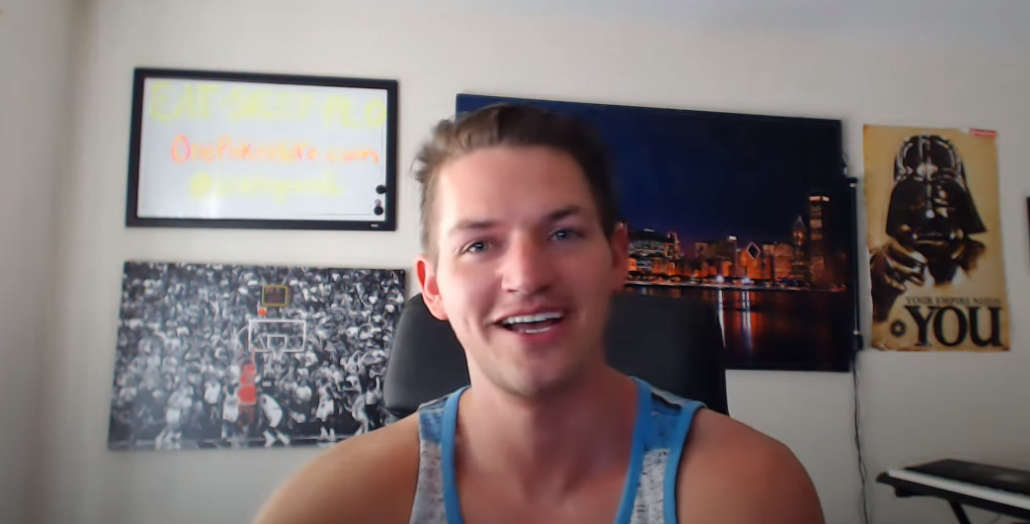 Ingram's total live tournament earnings from poker amount to a humble $43,001 because tournaments really aren't his forte.
His best live cash comes from his 17th place prize of $28,502 at the $10,000 Pot-Limit Omaha Championship at the WSOP in 2018.
Given that he has played millions of hands of poker online, however, we can assume that he made a great chunk of money at PokerStars in the early years of his career, and that certainly helped kick start his currently very comfortable life.
Ingram is a private individual who is rarely seen flaunting his money or bragging about what he makes a year.
However, the fact that he lives in a seven-figure condo on the Las Vegas Strip means he is definitely well off, and we will appraise Joe Ingram's net worth at anywhere between $3 and $5 million.
Where is Joe Ingram Today?
Until recently, Ingram was very much involved in the world of poker and PLO, frequently posting on his Twitter, Instagram, and Youtube accounts.
Since the summer of 2021, he has not been posting as frequently, taking some time off for himself. In June, he covered the WPT $25,000 Heads-Up Championship in Cabo San Lucas, Mexico, where Phil Ivey took 1st place for $400,000.
First time doing poker commentary w/ the man himself @TomDwan 🔥 pic.twitter.com/xoIxiAHpOf

— Joey Ingram 🇲🇽🇲🇽🇲🇽 (@Joeingram1) June 21, 2021
Some of his most watched videos on his Youtube channel, however, are videos in which he discusses MMA fights, despite his main focus being on poker.
The investigation Ingram posted on the scandal after the fight of Conor McGregor and Khabib accumulated more than 24 million views.
In 2017, Joe made a bet and wrote his book Chasing The Poker Dream: The Qualities of a Successful Poker Player in just 11 days.
The bet challenged him to write it in 2 weeks, and Joey took it upon himself to finish the 40,000 words and 250-page book with three days to spare.
Although Chicago Joey doesn't claim to be much of a writer, there are some helpful pieces of advice that could help an amateur become a better player. The book is still available to buy on Amazon for $9.99.
With all Joey has achieved at his age, we are confident that he will continue playing a key role in the progression of the poker industry all around the world. His devoted fans who love his personality and trust his judgment will always come back for more.
Getting great feedback from the Ivey podcast episode, thanks to everyone who has been supporting the show on social media, it's very much appreciated 🙏

Happy to get people hyped up about something poker and it always feels good when people enjoy what you put so much energy into

— Joey Ingram 🇲🇽🇲🇽🇲🇽 (@Joeingram1) June 11, 2021
In an interview with Robbie Strazynski from the Cardplayer Lifestyle Blog, Ingram explains that he sees himself perusing content creation and marketing for many years to come, and dreams of being in charge of the World Series of Poker within the next ten years.
Is this still his dream or has he shifted his attention to something else? Only time will tell!