Veronica Brill Poker Journey: Angry Polak Blowing the Whistle on Poker Cheaters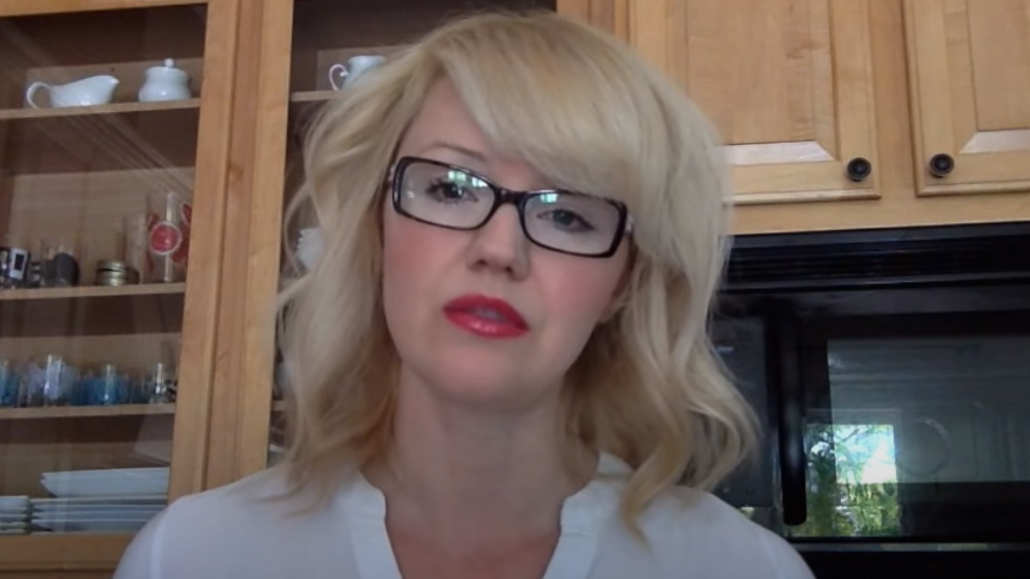 The world of poker is rich with interesting personalities, both among the players and those who take part in it behind the scenes.
Poland-born Veronica Brill certainly fits into this category, as her electric personality and lovable nature have made her one of the most popular people in the poker world in recent years, despite the lack of major results in the actual game.
Her big moment came in 2019 when she helped uncover one of the biggest scandals the poker world has seen in a long time, with player Mike Postle accused of cheating on the televised poker game that Brill was commentating on.
This case, combined with the other content she had created over the years, has made Veronica Brill a poker persona you need to know.
Keep reading to find out all about Veronica Brill's poker exploits, her work as a commentator and a YouTube personality, and her part in the big Mike Postle scandal.
Veronica Brill's Career Highlights
Born in Poland, lived in Austria, Canada, Texas, and California
Was introduced to poker by an ex-boyfriend and has played it ever since
Limited success in poker tournaments with a few WSOP cashes
A successful low and mid-stakes cash game player
Famous in the poker media circles, does segments on Poker After Dark
Blew the whistle on Mike Postle in one of the biggest modern poker cheating scandals
Veronica Brill's Early Life
Born in Poland in 1978, Veronica Brill moved to Austria in her family's attempts to escape the communist regime and give her a better life.
Brill spent some time in a refugee camp in Austria with her family before immigrating to Canada, where she was raised for most of her childhood.
Young Veronica was very artistic. She would enter beauty contests, and a little later, she performed as a DJ under the name Lady V, along with taking part in other artistic activities.
When it came to her education, Brill was not quite sure what she wanted to do. She changed majors several times during college before finally graduating as a practical nurse in Canada. She further extended her medicinal education and became a fully registered nurse within a few years.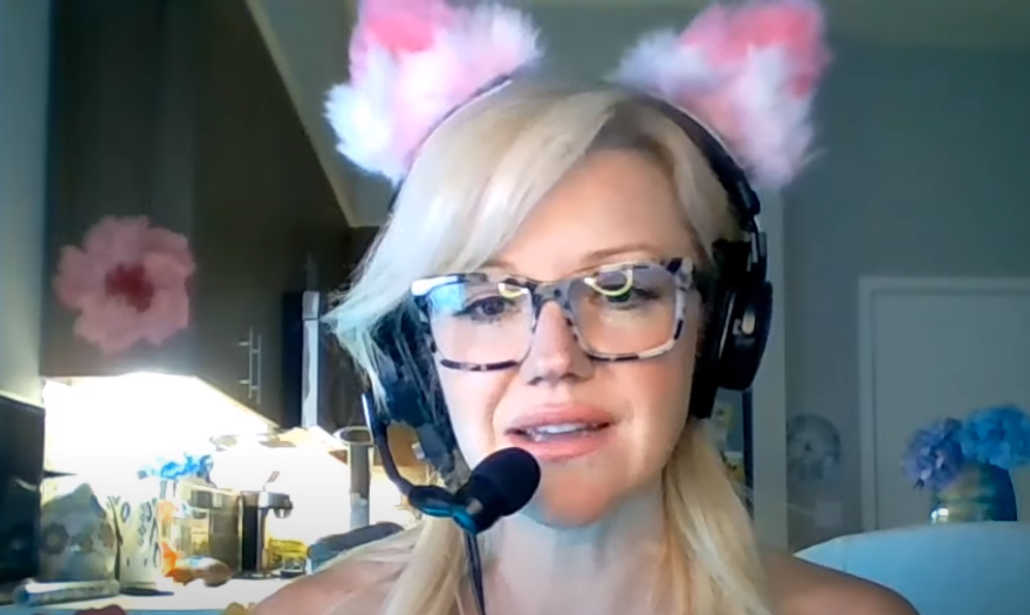 Veronica encountered the game of poker in her young years by chance, watching one of the three channels that a broken TV she owned would show.
One of these channels showed UK poker shows, among other things. Brill's analytical mind immediately found the game fascinating in every way.
Her boyfriend at the time was also a part-time player who mostly played in home poker games with his friends. He encouraged her to learn the game and play herself.
She decided to learn how to play poker and learned the rules, putting them to use at a local Edmonton Mall card room.
Within a few months, Veronica was beating the games.
Brill made several trips with her poker winnings to Vegas and other places, trying higher-stakes games and playing better players. She ended up busting her bankroll several times.
Her first time living in the US was in 2008 when she married a US citizen and came to live in Texas.
Brill got a job at a hospital in their IT department and improved her education by earning a Master's Degree in predictive analytics.
Brill and her husband had a child shortly after, but baby David lost his battle with a malignant disease at the age of three, causing a devastating blow to Veronica.
In 2013, Brill made her way back to poker, this time in the role of a commentator for the Stones Gambling Hall, which had started an online stream of their cash games.
It was here that Veronica would make a name for herself, mostly for exposing Mike Postle as a cheater in the game, which most industry insiders have now come to accept as a nearly indisputable fact.
Veronica Brill's Poker Career
Veronica Brill's poker resume is made up of more roles as a presenter, content creator, and interviewer than her actual poker accomplishments.
That said, Veronica has played a number of poker tournaments in her lifetime, with her first appearance in a recorder poker event being one from 2011 at a Mega Stack Series in Las Vegas.
After starting in her role at the Stones Gambling Hall, she would play in the cash games there on occasion while also participating in some tournaments.
In 2015, she came close to a couple of final tables at Stones but busted in 12th both times. She would record a few more cashes in similar events over the coming years.
Brill, however, made more of her success at the cash game tables, appearing on Poker After Dark, Stones Live, and Live at the Bike, with reasonable success.
Gotta rep the merch from the thing I do… pic.twitter.com/XxOwUgR766

— Veronica Brill (@Angry_Polak) October 24, 2021
What's even more, Veronica also played a lot of cash game poker away from the cameras, and if verbal reports are anything to go by, she did quite well for herself, playing in medium-stakes games.
In 2013, Veronica Brill started working at the Stones Gambling Hall, where she commented on the Sacramento-based poker room's live-streamed poker games.
Veronica showed a talent for this kind of work and was liked by the audience straight away. She was a big part of the show's great success, but eventually also the one that would bring about its demise.
Of course, Veronica was not, in fact, responsible for what was to happen, as she simply blew the whistle on a widespread cheating scandal that was happening at the Stones.
The Mike Postle Scandal
The one thing that made Veronica Brill famous in the poker world was certainly her role in the famous Mike Postle cheating scandal, which came to light in July 2018.
Mike Postle was one of the players who often played in the Stones Gambling Hall live-streamed game, which usually showed players playing $1-3 or $2-5 No-Limit Hold'em games.
While these games did play quite deep-stacked, they were still relatively small compared to some other games you can see on YouTube live streams these days.
However, Mike Postle just kept on crushing the games for months on end and reportedly won more than $250,000 on the streams in a relatively short period.
While the rest of the commentators, players, and most of the viewers looked at Postle like he was a god, Brill simply didn't buy it.
In July 2018, Veronica came out with some very interesting videos and Tweets, pointing out the fact that Mike Postle might be cheating.
Considering the game was being recorded and live-streamed, cheating certainly wasn't impossible. However, the Stones management, headed by Justin Kuraitis, bashed Brill and dismissed her concerns.
Yet, Veronica did not give up and kept going and investigating. With the help of the likes of Joey Ingram and Doug Polk, Brill dissected dozens of hours of Postle's play, and the poker world agreed, almost unanimously, that Postle was cheating.
Of course, proving he had cheated was going to be very hard!
Brill and several other affected players filed a lawsuit against Postle, but after more than two years of back and forth, very little was done to rectify the situation.
If someone is displaying a probability of cheating on a live stream you don't make the entire room not be able to use their cellphones in an attempt to reduce everyone's anxiety and then still promote the player as one of the best.

— Veronica Brill (@Angry_Polak) September 28, 2019
All said and done, Brill certainly made herself popular in the poker community and paved the way for future journalist work in the area. Simultaneously, Postle's reputation took a hit that it will hardly recover from, likely for a good reason.
What's even more, Postle now seems to be facing involuntary bankruptcy, and the assets he owns will likely be used to settle his debts, which amount to hundreds of thousands of dollars with dozens of creditors.
Veronica Brill's Net Worth
Unlike some of the top poker pros I have written about in the past, Veronica Brill's poker success is limited, and she is not a high-stakes crusher with millions in tournaments winnings.
While her poker skills are definitely at a good level, she has not been too involved with big buyin poker tournaments and does not seem to be too interested in doing so anytime soon.
Veronica Brill Twitter
With her limited participation in poker games and the work she does for the media, I would venture a guess that Veronica Brill's net worth is in the $500,000 range and likely to grow as her popularity in the poker world does.
Where is Veronica Brill Today?
Veronica Brill has never been more active, it seems, both in the poker world and outside it. She has managed to propel herself to the very top of the poker media industry but appears to be working on other projects away from it as well.
A lot of information about what Brill is up to can be found through her Twitter page, which she updates very often, and you can find it at @Angry_Polak, as well as her Instagram page angry_polakv.
Professionally, she has been doing very well, employed by the world-famous poker show Poker After Dark to do the interview segments and posting her own stuff on her YouTube channel as well.
Recently, the YouTube channel saw her upload her very own interviews with popular poker players like Jamie Kerstetter, Matt Berkey, and even Mike Postle's ex-wife, with more similar content likely coming our way soon.
On a personal level, Veronica is a charming, playful, and extremely intelligent woman whose honesty and willingness to discuss any topic make her one of the most interesting people in the poker world.
Despite previous personal tragedy and a difficult life she has had, Brill remains a positive character and continues to shine brightly in the midst of any negativity that might come her way!