Liv Boeree Poker Story – A Scientist, TV Presenter, and a Top Poker Pro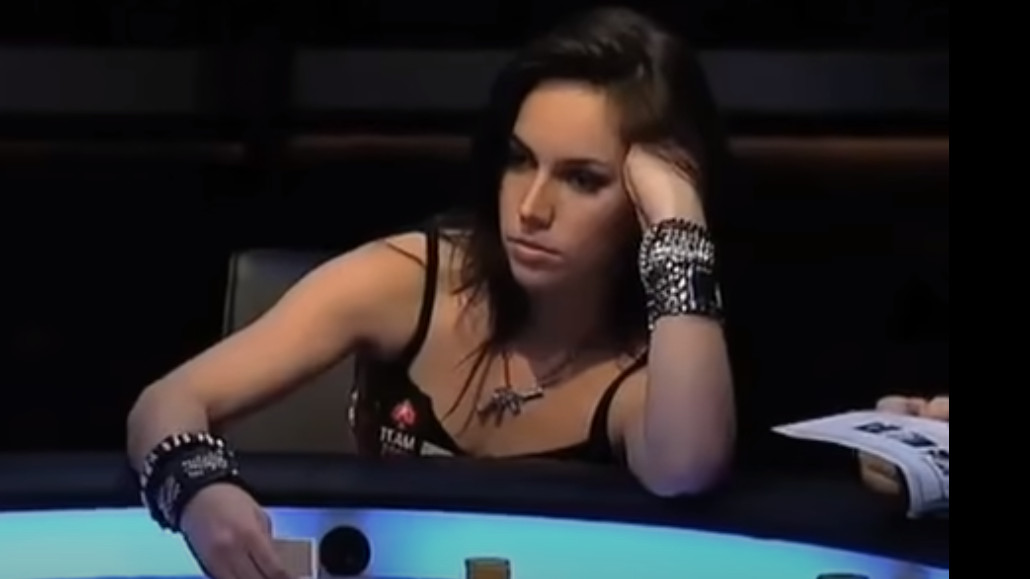 11 minutes
Last Updated: September 21, 2023
Liv Boeree Poker Story – A Scientist, TV Presenter, and a Top Poker Pro
Images from YouTube
Poker is widely considered to be a men's game, but unlike other sports where men and women compete separately, people of all sexes and ages are sat at the same tables in the poker halls around the world.
Few women have achieved the level of success and stardom in the poker game as Olivia Boeree, the only female winner of both a WSOP bracelet and an EPT tournament title.
Liv's poker career started of a reality show appearance but turned into something she could never have dreamed of in her younger years.
Among the thousands of characters you could encounter in poker rooms throughout the past two decades, few have left as many positive impressions as Liv Boeree, for her poker skills, her beauty, and her always approachable and mild nature alike.
Liv Boeree Poker Career Highlights
Got interested in the game during filming the UltimatePoker.com Showdown
Took down the EPT San Remo Main Event in 2010
Won a WSOP bracelet in 2017 in Tag Team event with Igor Kurganov
Was a PokerStars ambassador for a long time
Has over $3.8 million in live tournament earnings
Liv Boeree Path to Stardom: TV Presenter Goes Poker Pro
Olivia Boeree was born in Maidstone, England, on July 18th, 1984. At a very young age, it was obvious that her intelligence would bring her great things in life, and her family insisted on her pursuing an academic career. This came easily to her as she loved science from the earliest of days.
Liv went to the Ashford School, followed by the University of Manchester, where she earned a First Class Honors Degree in both physics and astrophysics. Her interest in physics and the secrets of the universe was always her biggest passion.
After graduating, Boeree realized that she was also interested in working as a TV presenter and decided to pursue this career for some time. In 2005, she moved from Manchester to London and submitted an application for a TV show that would end up changing her life.
The show in question was called "UltimatePoker.com Showdown," and it was, as the name suggests, sponsored by one of the biggest online poker sites at the time.
While UltimatePoker went down in history as one of the rogue poker rooms of the poker boom period, at the time, it was a reputable poker site with a lot of pull in the poker community.
Liv ended up being selected to participate in the show and would end up being coached by some of the biggest poker stars in the world, including poker champions Phil Hellmuth, Annie Duke, and Dave Ulliot.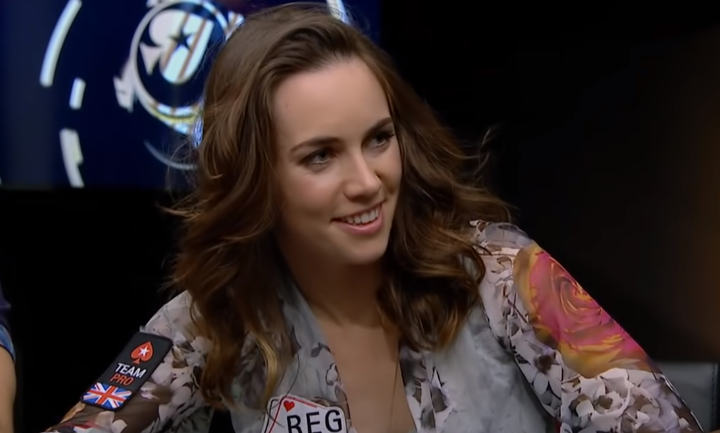 At the time, Liv didn't know who any of these people were but would quickly realize that she was in the presence of greatness. While the show itself did not change her life in a major way, the experience she got there got her hooked on poker, which led to a career she could not have dreamed of.
Liv Boree Professional Poker Career
Liv's appearance on the poker-themed reality show got her interested in Texas Hold'em and poker games in general. Her scientific brain wanted to solve these games, and she became interested in game theory and turning chaos into numbers.
In 2006, Liv started playing poker more seriously, and that was the first time she visited Las Vegas in order to play in a WSOP tournament. While she did not immediately find success, this did not bring her down.
2007 was the year that saw her record her first small recorded tournament cash, while 2008 was the first time she managed a major poker result. She won the $2,000 Ladbrokes Poker European Ladies Championship and took home $42,000, with Sky Sports recording the whole event.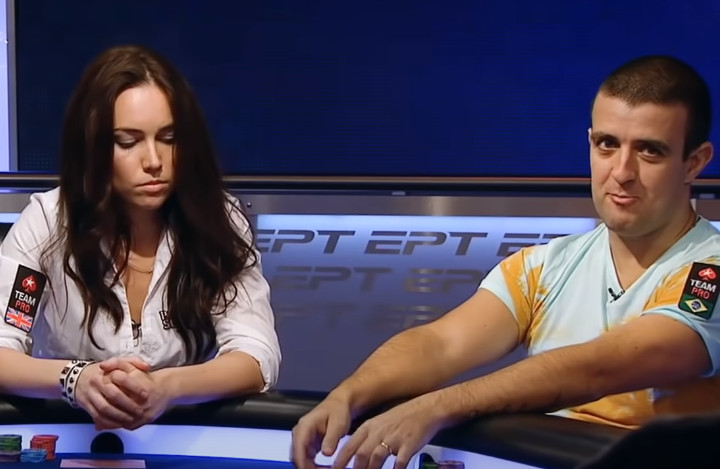 In June that same year, Boeree recorded her first WSOP cashes as well, coming ITM in a $2,000 Pot-Limit Hold'em and a $1,500 Limit/No-Limit Hold'em events.
Her thrill of the game and love for travel came hand in hand as she started traveling the globe to play poker. In late 2008 she would appear at the UltimateBet Aruba Poker Classic and would make her way to Australia for the Aussie Millions by January 2009.
Liv kept playing and honing her skills, as well as traveling across the world to play poker. Austria, the USA, the UK, and Macau were some of the destinations she would visit in the coming months as she looked for her big break.
Following months of moderate success and heartbreak on the circuit, Liv finally got what she was hoping for in San Remo, Italy.
The 2010 EPT San Remo was the biggest poker tournament held on European soil to that date, and The Iron Maiden, as she would later come to be known, outlasted the field of 1,240 entries to take home $1,698,300, the biggest score of her professional career.
Liv Joins Team PokerStars
For many, this score might be enough to call it a day and go off to do something else, but the Liv Boeree poker journey was only getting started.
The next big move for her was signing a partnership with PokerStars, one of the biggest companies in the poker world, which made her part of the popular Team PokerStars, an elite group of players who operated as brand ambassadors.
With her newly acquired fame and fortune, Liv was now free to travel the world even more, play in all PokerStars sponsored events, and keep making big results on the tournament scene.
Her path took her to various PokerStars-related stops on the circuit, in which she worked as both a poker player and brand ambassador, often assisting with media coverage, appearing in TV shows, and generally being a part of the PokerStars organization.
In August 2015, Liv came close to another great achievement but failed just short as she finished 3rd in the €25,000 EPT Barcelona High Roller. While she won €391,000 in this event, it was German pro Martin Finger who took home the €865,900 first-place money.
From Panama to Russia, Malta, Spain, and the Czech Republic, Boeree continued traveling for her job, representing PokerStars on every stop and making herself a world-famous brand in the process.
While it cannot match her ETP success in monetary terms, one of the biggest achievements of Liv Boeree's poker career came at the 2017 WSOP, where she won the Tag Team Championship with her boyfriend and fellow player Igor Kurganov.
Go Team Livgor!

Jumping in the #WSOP tag team event now. pic.twitter.com/0qiUFu7qBv

— Liv Boeree (@Liv_Boeree) June 1, 2017
Her next close call for a big title came at the 2017 PokerStars Championship in Barcelona, where she made the final table among more than 166 players in the €10,000 event but fell short, busting in eighth place.
Along the way, Liv decided to end her official poker career but continues to play poker to this date and has been seen playing high-stakes online poker tournaments as recently as August 2020.
Liv Boeree Net Worth
Curiosity is a common trait of all human beings and a particularly common trait among poker players and fans when money comes into question.
Liv Boeree has been around for some fifteen years, so it is not surprising that many fans would love to know what Liv Boeree's net worth is and how much money she may have amassed from poker over the years.
The truth is that Liv is not a common feature in high-stakes cash games, at least as far as we know. While she may play in private cash games, there has been no clear evidence suggesting it over the years.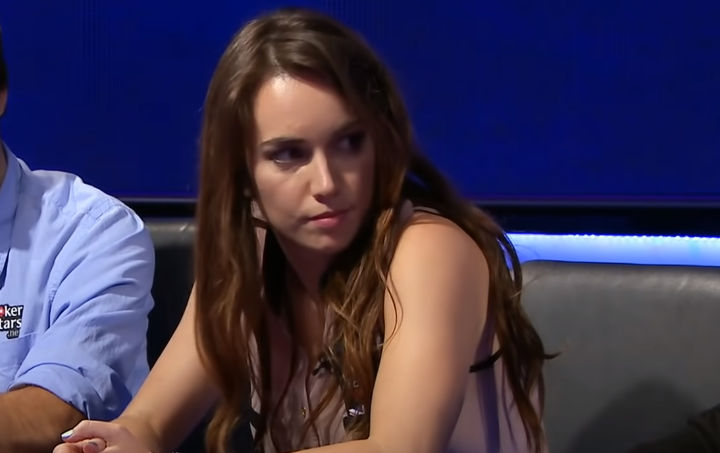 Her tournament career has seen her accumulate $3,852,996 in winnings, but this number does not account for the buyins and does not correctly represent the Liv Boeree net worth.
It is clear that Boeree had a contract with PokerStars for many years, which surely saw her enter many tournaments for free and likely saw her earn a salary as well. While there are no clear numbers, she was one of the more popular brand ambassadors for PokerStars and definitely one of the best female poker players.
All this said, we could assume that Liv Boeree's net worth stands in the range of $2 Million to $5 Million, depending on her investments and spending.
Liv Boeree and Igor Kurganov: A Match Made in Poker Heaven
Along with being a brilliant mind and a fantastic poker player, Liv Boeree has always been easy on the eyes as well, capturing the attention of thousands of her male fans on social media, poker forums, and more.
Following her success at San Remo and her partnership with PokerStars, Liv started traveling the globe more than ever and meeting people from all walks of life, but mainly those from the high-stakes poker community.
One of those was the Russian poker pro Igor Kurganov, who was heavily traveling the circuit and making a name for himself at the time and playing tournaments of all stakes, including the absolute highest buyins out there.
The pair got close during the 2014 Aussie Millions and ended up falling in love, starting a relationship on Valentine's Day 2014, and never looking back.
Over the years, Liv and Igor became poker's sweethearts and would travel the globe together, playing in poker tournaments and enjoying the good life.
In 2017, they combined their poker skills and their wits to take home a WSOP bracelet each, winning the Tag Team Championship, which was truly a story for the poker history books.
While many other poker players we know and love fell in and out of relationships during this period, Liv and Igor managed to stay together and stay happy if their social media posts are anything to go by.
The days of playing poker hardcore are definitely behind Liv Boeree, but her relationship with Kurganov appears to have only gotten more intense, as the couple continues to express their love for each other very publicly to date.
What is Liv Boeree Up to Today?
The live poker circuit came to an abrupt halt in 2020 with the coronavirus pandemic, but most of those who stopped playing at the time are now back to the green felt, plying their trade.
Liv Boeree is not among this group anymore, as she publically announced that her poker career was now behind her, and she wanted to dedicate herself to her other passions, which include science and travel.
Today, Boeree spends much of her time on social networks, posting on her Twitter and Instagram about topics that are dear to her, with poker making an occasional appearance on there as well.
That said, Liv is certainly not a poker pro anymore, and her mind appears to be oriented more towards the media side of things and her love for science.
Solving the AI alignment problem, one twerk at a time pic.twitter.com/rBesbAeyGt

— Liv Boeree (@Liv_Boeree) August 13, 2021
Through it all, she remains in a happy relationship with Igor Kurganov, one of the top high-stakes poker pros of our age, although the two are yet to tie the knot in marriage.
All this said, it is never too late to play poker, and there is a very good chance that Liv Boeree will come back to playing poker full-time at some point, like many of her peers (including the top female pro Vanessa Selbst) who allegedly quit the game have done in the past.
Stay tuned as we will keep you updated on any poker appearances of one of the best female poker players of all time and one of the most lovable characters in the poker community.