Vanessa Kade Poker Journey: From Video Games Developer to a True Poker Champion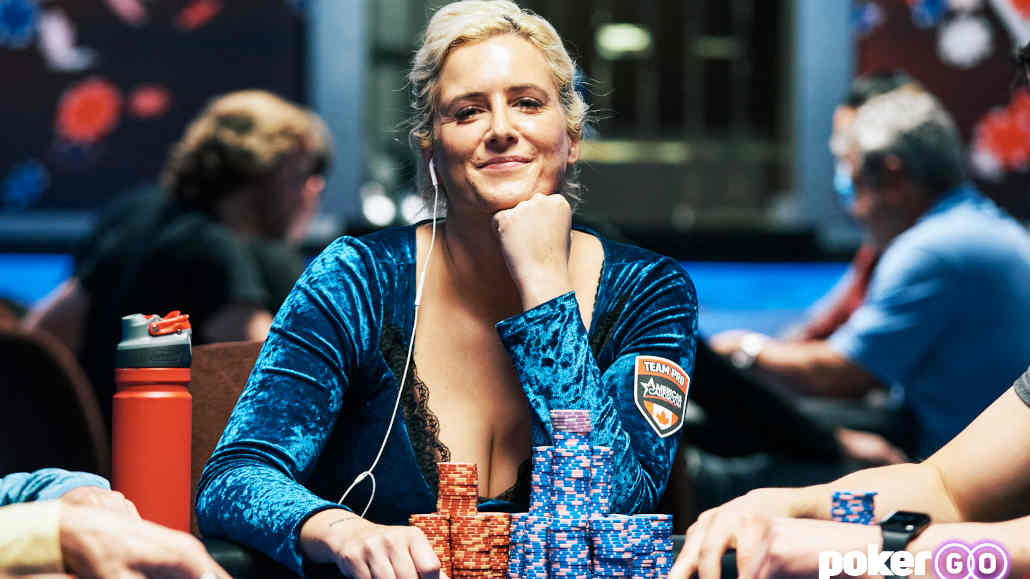 The coronavirus pandemic impacted the poker world negatively overall, but the era also made it possible for some players to rise in fame and fortune, including Vanessa Kade.
A pro poker player since 2014, Vanessa was known as a predominantly cash game player for a good chunk of her career.
Yet, in 2021, she became the winner of the biggest ever Sunday Million at PokerStars, cementing her name in the poker history books.
The current ACR ambassador has also not been one to shy away from controversy, getting into some heated feuds with the likes of Dan Bilzerian, Doug Polk, and others over the years.
One thing that's now clear is that Kade is here to stay a big part of the poker world, so it was high time that we got her name out there as well.
This is the story of Canadian poker pro Vanessa Kade and her rise to prominence in the male-dominated world of poker.
Vanessa Kade Poker Career Highlights
Worked as video game developer at BioWare, LucasArts, and Disney
Started playing poker with colleagues at BioWare
Turner pro in 2014 and played mostly cash games for years
Became member of ACR Team Pro in March 2021
Won the biggest Sunday Million ever for $1.5 million in 2021
Came 4th in the 2022 Wynn Millions Main Event for $527k
Now plays high-stakes tournaments and competes at the highest level
A controversial figure on Twitter, known for her feud with Dan Bilzerian
Vanessa Kade Early Life and Career
Not too much is known about Vanessa Kade in terms of her early life and upbringing, but we do know she hails from Canada, which is where she spent her childhood.
Vanessa graduated from the British Colombia Institute of Technology and started working in the gaming industry with some of the biggest companies out there.
Kade was employed by the likes of BioWare, LucasArts, and Disney, working on the teams that created some major video game titles.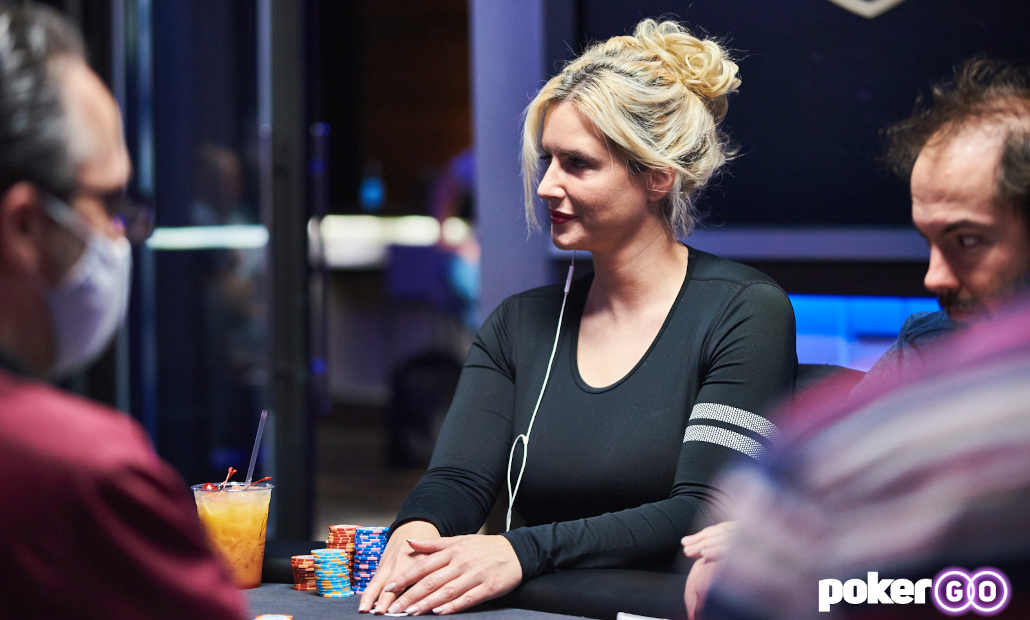 Player images courtesy of PokerGO
In one interview, Vanessa discussed her career in the video games industry and mentioned being part of the team that created Dragon Age for BioWare. She also worked on several Star Wars video games and children's games like Club Penguin for Disney.
While working at BioWare, Kade was introduced to the game of poker by her colleagues. She would often play small-stakes games with them and usually come out on top.
The small weekly games would also lead to slightly bigger monthly events that Kade apparently crushed.
She fell in love with the game and wanted to see just how well she could do.
It was around this time that she first started playing the game at casinos, and the success she had there led her to believe she could make a career out of it.
During her career as a video games maker, Kade also spent some time on the road, visiting various parts of Asia, playing poker in Macau, and expanding her horizons.
Along the way, she picked up photography as a hobby and became quite proficient at this, too, although it always stayed just a hobby.
Around 2014, Kade left her job at Disney to pursue a career in poker, which eventually turned out great for her after years of hard work on and off the tables.
Vanessa Kade's Professional Poker Career
Vanessa first played in a major poker tournament back in 2013 at the WSOP, where she cashed the Ladies Event for $2,738.
Prior to that, she had one small cash to her name from a low buyin tournament in Macau.
In spring 2014, she decided to quit her job and become a professional poker player, with her first small success coming in April that year when she came 9th in a $1,100 poker tournament in Calgary.
Vanessa focused mainly on playing the cash games, as they offered lower variance, more liberty, and a lot of opportunities to make money.
In November 2015, she won her first big poker tournament, a $330 DST Tour Championship event in Calgary, for $19,228.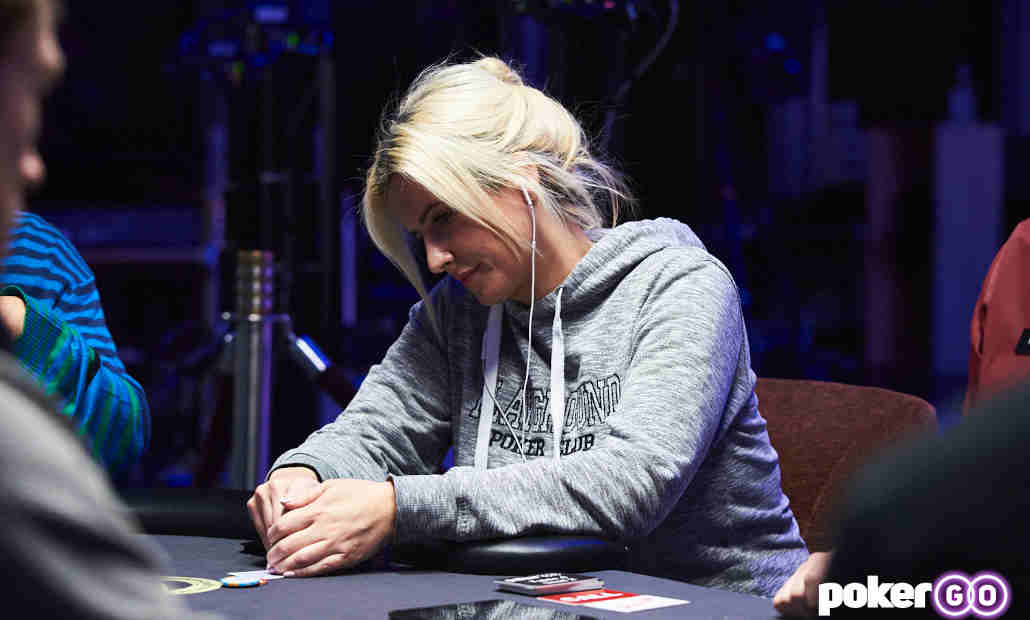 She would visit Las Vegas for events like the WSOP and Deepstack Extravaganza several times a year while also playing cash games and tournaments in her native Canada, all with reasonable success.
Her success on the tournament circuit was somewhat limited, as she would play plenty of low to medium-size events and cash a lot, but without too many major breakthroughs.
For Kade, that major breakthrough came in an arena she was not primarily focused on, and that arena was online poker.
With the pandemic conditions forcing a change in the way live poker was played, many live players took to the online tables to make a living, including Kade.
She played online during the pandemic days and kept playing there even when the casinos did re-open. In March 2021, things would change for her in a major way.
Kade managed to beat a field of over 69,000 people in the biggest ever $215 PokerStars Sunday Million, taking home $1,500,000 in a single swoop.
We just beat a field of 69,876 to win $1.5 Million.

It feels impossible.
This is the best day of my life.
It's not close.

All the pain was worth it, the dream is real. ♥️ pic.twitter.com/D0GKZSRhNl

— Vanessa Kade (@VanessaKade) March 23, 2021
Having won this tournament, Vanessa now finally had that major poker accomplishment under her belt, and she was ready for her name to blow up in the poker industry.
That summer, Kade would compete with some of the very best poker players in the world at the U.S. Poker Open and final table $10k and $25k events.
While those tournaments didn't bring her a major live tournament title, she kept trying to get one and came very close in March 2022, when she placed 4th at the Wynn Millions Poker Series $10k Main Event, winning $527,481 for her troubles.
While a major live tournament title continues to elude her, her recent performances and her Sunday Million win have made Kade a well-respected and feared foe at any poker table in the world.
Vanessa Kade's Net Worth
Speculating on the net worth of poker players is never an easy task, but with the poker fans all wanting to know just how rich their favorite players are, it is worth it to venture a guess.
Vanessa spent a good chunk of her life doing a regular job. Although she worked with major companies and had a decent position, it is hard to believe she became rich working at BioWare or Disney.
Her switch to a career in poker was gradual, and it seems pretty clear that the games she was playing between 2014 and 2021 were not making her millions.
Her $1.5 million win in 2021 and her $500k score in 2022 were both very valuable and turned her career around, allowing her to compete at the higher levels.
Vanessa also spent time working as an affiliate for GGPoker, later transitioning to becoming a poker ambassador for ACR after controversy and disputes with GG.
All things considered, I would put Vanessa Kade's net worth at anywhere between $1.5 and $2.5 million, although this number is almost destined to grow considering her recent success.
Vanessa Kade Controversy, Feuds, and Sponsorships
In December 2020, Vanessa Kade was already a respected member of the poker community, although a major poker score continued to elude her.
She was always quite vocal about her opinions as a human-rights activist and a feminist, so GGPoker signing Dan Bilzerian as a poker ambassador simply didn't sit right with her.
Vanessa took to Twitter and spoke out against GGPoker's latest business decision and expressed her disappointment with this move.
In his patented fashion, Bilzerian responded: "Quiet hoe, nobody knows who you are," which triggered a big part of the poker community.
Dan's way of attracting attention has been considered extremely disrespectful by many for years, and Kade got a lot of support in this feud.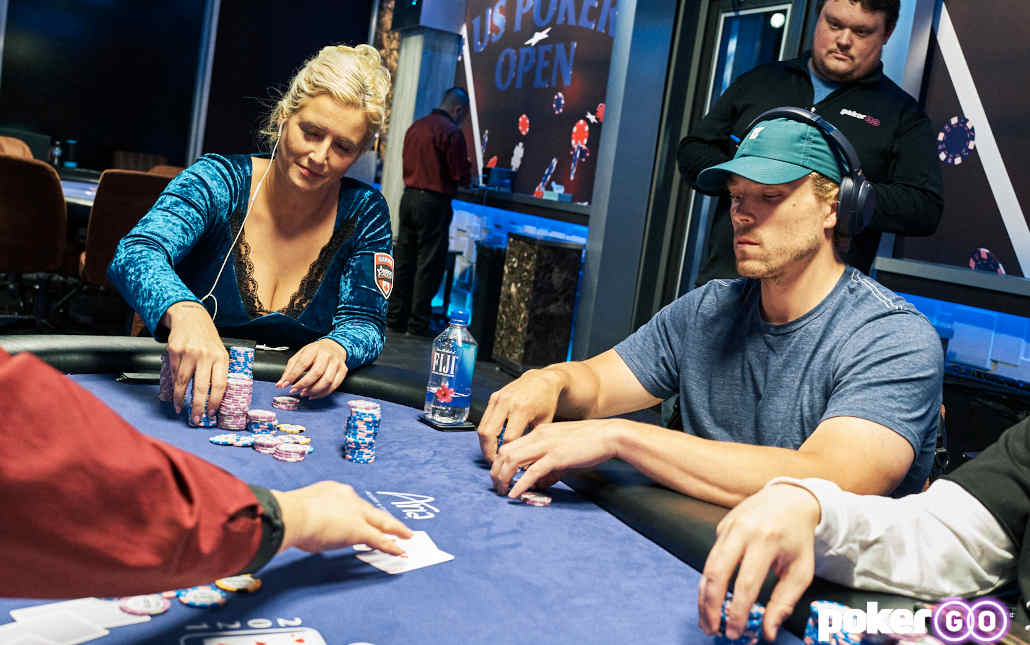 To make matters even worse, Kade herself was an affiliate for GGPoker but was left completely unprotected by the company when Bilzerian decided to disrespect her just days after being signed as a poker ambassador.
A few months later, Kade's affiliate account with GGPoker was canceled for "breaking the terms of agreement," although GGPoker never quite explained what exactly she did.
She believed it had to do with her Bilzarian criticism and brought up the fact her account was canceled just days after International Women's Day, emphasizing her feminist view on the matter.
One of the most controversial figures in the poker world, Doug Polk, took to Twitter and made a point that the date should not matter and that she was undermining her own arguments by seeking sympathy for being a woman.
Yeahhhh! Fuck International Women's Day, and how it calls attention to a group of people who hope to be treated with decency and respect… ridiculous! Amirite?

– Doug Polk #PokerAmbassador https://t.co/IgXyfVDMcj

— Vanessa Kade (@VanessaKade) March 11, 2021
The feud ended after all of this, and Kade's affiliate account was never restored, which prompted her to talk about sexism in poker in later interviews.
Just days after the whole ordeal, Kade was announced as a new Team Pro member for US-facing online poker site ACR.
📣We're thrilled to announce @VanessaKade as our newest ACR Team Pro. You can read her full bio here.🙌https://t.co/HTXKTdu8pm#ACRPros #TeamPros #Streamers pic.twitter.com/3qgUSvZwft

— Americas Cardroom (@ACR_POKER) March 18, 2021
She has been working with ACR ever since and playing as a member of Team Pro, although her biggest success actually came while playing at PokerStars.
Where is Vanessa Kade Today?
Vanessa Kade has never been more present in the poker world than she has since winning her Sunday Million title and the $1.5 million.
She's been playing in the high-roller events that are part of the PokerGO Tour and competing against the very best players in the world with reasonable success.
Kade has also been as vocal as ever on her Twitter feed, discussing current issues such as Elon Musk's acquisition of the platform, as well as general ideas and concepts.
She also seems to be ready to take on the WSOP, looking for people to sell shares of the $25k high-roller event and otherwise preparing for the biggest poker festival in the world.
Kade is going to be in Las Vegas for the summer of 2022, and we can expect to see a lot more of her at tournament poker stops around the world, as well as in the online poker streets.
If you are one to enjoy a good discussion, I also highly recommend following Kade on Twitter, whether you share her views or completely disagree with them.