WSOP 2021 Week 3 Wrap-up: Flip & Go Madness, POY Race Heating Up, and Hellmuth Bracelet Hunt Continues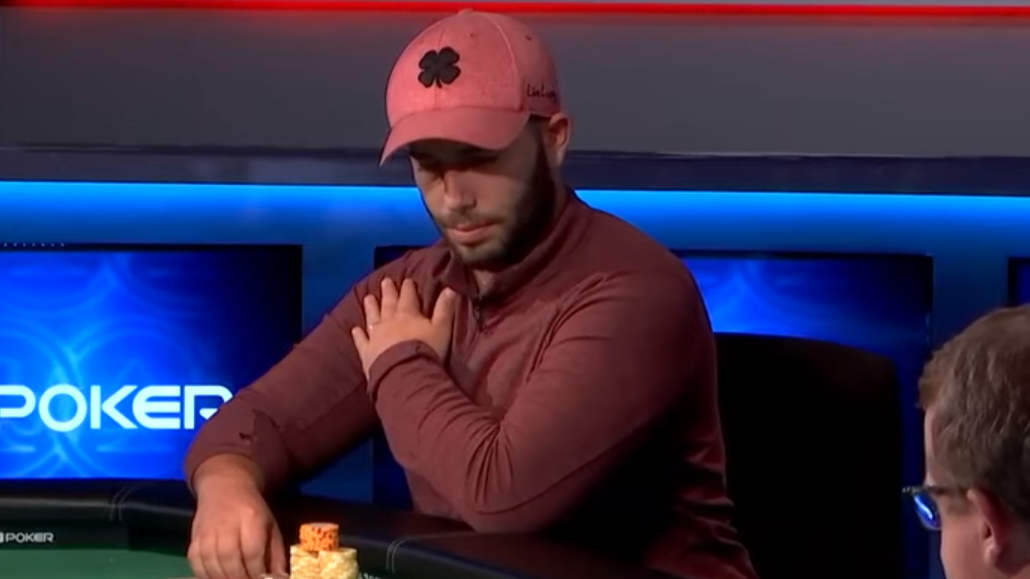 4 minutes
Last Updated: October 18, 2021
The third full week of the 2021 World Series of Poker is now behind us. It was certainly an eventful few days, which saw a number of new bracelet winners, some big cash prizes, and some mandatory controversy.
Before going into the last week's recap, it's nice to report that the WSOP is going as strong as ever. The action at the Rio is fast and furious, and tournament numbers are very solid.
All this is to say that live poker is definitely on the comeback trail, and the series is, hopefully, an indicator of good things to come.
WSOP Awards the First Flip & Go Bracelet
Last week saw the first-ever flip & go tournament to take place at the World Series. To qualify for Day 2, players had to get lucky and win a mandatory all-in on their initial table.
Everyone was dealt three cards, and after the flop, they would discard one. After that, there was the turn and the river, and the player with the strongest poker hand at the showdown advanced to Day 2. The rest were eliminated but were allowed to reenter and try again.
Some 150 players made it into the second day and came back to play to the winner. This portion was played as a regular freezeout tournament as everyone received an 80 big blinds' stack of chips.
When it was all said and done, it was DJ Alexander holding all the chips and winning his first WSOP bracelet after a very short heads-up battle.
The tournament was an interesting novelty at this year's series, and it created a lot of buzz among players who were having a blast trying to simply get lucky and move on.
Phil Hellmuth Chasing Bracelets, Poker Brat Doing His Thing
Phil Hellmuth is having a very good World Series. With several final tables in non-Hold'em events, he came close to winning the bracelet number 16 a few times already.
And, at the time of writing this, he is second in chips with ten players remaining in a $1,500 Deuce to Seven No Limit event.
It seems that Phil is very serious about adding another WSOP trinket to his already impressive collection, and his work behind the scenes seems to be paying off.
But, you can't have Phil Hellmuth without Poker Brat, as we were reminded a few nights ago.
Phil made it to the final table of the $10,000 Seven Card Stud Championship and had his eyes set on the prize. But, poker gods apparently had different plans as things didn't quite line up the way Hellmuth had envisioned them.
At one point, the pressure got to Phil, and the whole world got to see his "ugly" side, as he went on a rather passionate rant filled with expletives.
It's nothing new to see the Poker Brat lose his cool at the poker table, but a part of the poker public believes he went too far this time.
It's understandable why Phil would be upset as this was his third final table this series, and once again, he couldn't find the cards to close the deal. But, being one of the best poker players in the world, one would expect he's already used to it all.
In the end, Phil accepted that he was out of line and apologized to everyone, saying he could and should do better. That said, Hellmuth has always worn his heart on his sleeve, and that's just the way he is, so it's a safe bet we'll see more rants in the future, but perhaps of a more moderate variety.
My Mother and Father were embarrassed/mad at me…My friends told me I was out of line. After 44 hrs of ridicule on social media, and realizing my rants set a bad example for poker players everywhere, I think I can reign it in A LOT. I might not be perfect, but I can be better… https://t.co/13JHafpKsJ

— phil_hellmuth (@phil_hellmuth) October 13, 2021
Player of the Year Races Update
The competition for the coveted Player of the Year title is now well underway. This year, instead of just one, players have two leaderboards to compete for – the traditional WSOP POY race and the new No Limits one, which only counts results from Texas Hold'em No Limit events.
At the moment, it's Anthony Zinno leading the way on the original leaderboard, while Jason Koon sits on top of the No Limits one.
Zinno has managed to put quite a distance between him and the rest of the field, so even though there are still many tournaments left on the schedule, he has a very good shot at winning the title.
If Hellmuth can finally close the deal in one of the events, though, he'll jump straight into the mix as well. While all these players certainly have the skills, very few, if any, have the same passion for winning titles and bracelets, and Phil's determination could play the crucial role here.
Millionaire Maker Attracts a Huge Crowd
Wrapping up this week's WSOP 2021 update is a brief breakdown of the popular Millionaire Maker event. The $1,500 tournament attracted a total of 5,326 players, creating a prize pool of over $7.1 million.
Compared to 2019, the number isn't all that impressive, as that year's iteration saw well over 8,000 players take their seats. Given the circumstances, though, getting over 5,000 entries can definitely be considered a major success.
In the end, Daniel Lazrus triumphed over the field, pocketing a cool million for his amazing performance and winning his second WSOP bracelet.
Lazarus won his first bracelet earlier this year in an online event, but he admitted that this one felt much better, coming from an actual live tournament.