How To Find The Best Casino Odds – Comparing Different Games
6 minutes
Last Updated: February 27, 2022
If you are reading this, I expect you to be one of the casino-type players looking to have fun and trying to maximize your profit when playing at land-based or online casinos.
Most punters head to the casino table games just to have a good time with little care whether they win or lose.
But if you are looking to increase your chances of making a casino visit a profitable experience, you need to know which games have the best odds.
Before you read any further, I want to make it abundantly clear that no casino game has odds that are favorable to players. 'The house always wins' isn't just a phrase you hear in best poker movies, and it is sadly a fact of life.
All games are designed to favor the casino, but some have better odds than others, and once you know which games pay out more, you can tailor your next casino session to make it as profitable as possible.
Which Games Offer the Best Casino Odds?
You may be surprised to know that casino table games are the most profitable games to play when you take a casino trip or play online.
Social anxiety is not easy to overcome, but if you want to be as profitable as possible on your casino outings, you will have to play casino games that will have other players as well.
You can also try playing these games online, and if you want to find some good options, see a list of the best online casinos and pick what you like.
With all of the above noted, here are a few of the casino games that offer players the best odds.
Blackjack – 49% Payout Percentage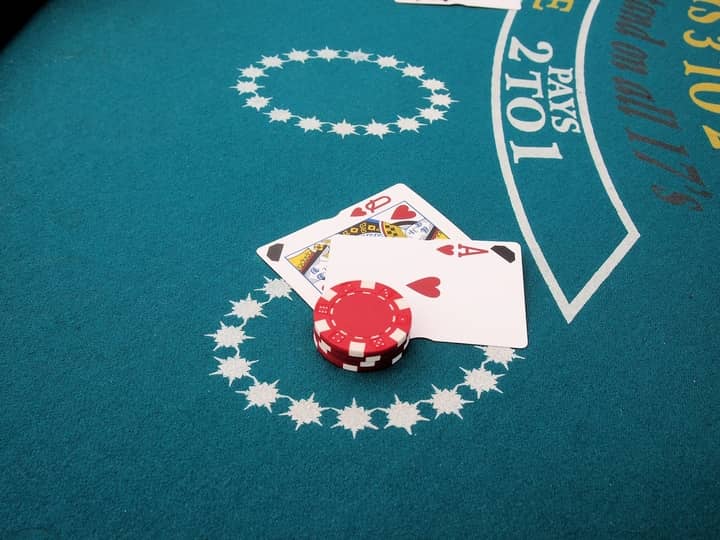 Blackjack is an extremely simple game to play hence its popularity among land-based and online casinos.
Blackjack gives players some of the best chances of making a profit while gambling, provided they understand how to play this game well.
The goal of blackjack is to beat the dealer by getting 21 or scoring as close to 21 as possible. However, if your cards total more than 21, your hand is bust.
For example, if you get dealt a King and a Queen, you score 20 points. If the dealer cards are a King and a nine, the dealer scores 19. Therefore, as the player is closer to 21 than the dealer, the player wins.
You can also apply strategy to blackjack to further help your chances of winning, and this is a great article on how to play blackjack that you should read if you are not sure of all nuances. If you keep following that strategy, the casino will have a lower than 1% edge depending on how many decks they use.
Most blackjack tables offer side bets with specified payouts, but avoid the side bets if you want to be as profitable as possible.
The house has a massive edge here, and you could see side bets eat heavily into any profits you have made.
Craps – Nearly 49% Odds of Winning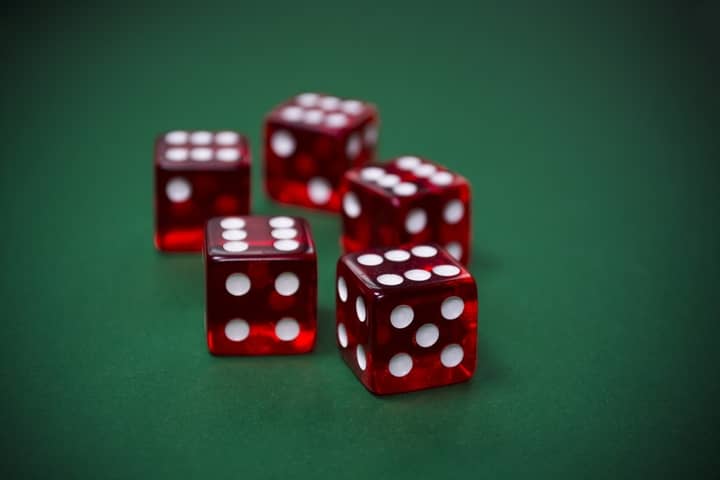 We've all seen movies set in casinos where the protagonist is on an absolute heater at the craps table where they are chucking dice like there is no tomorrow.
Well, this simple dice game is another casino table game that gives players some of the best odds of winning with a house edge of just 1.58%.
When playing craps, one person throws the dice, and everyone else at the table can make bets on the roll outcome.
The bet to make that offers the best odds of winning is when you make a "pass line" bet, which is a simple wager on whether the shooter (dice thrower) will win.
Obviously, the more specific bet you make, the odds will vary, but the winnings you could make are more substantial as well.
Three Card Poker – Almost 47% Payouts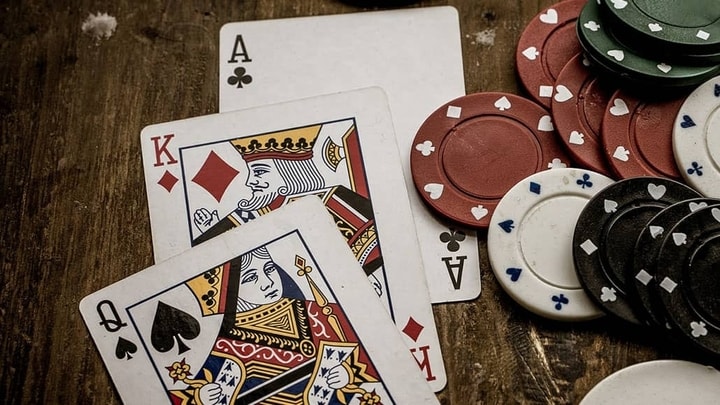 If you never played casino poker variation, you might want to give it a try and learn 3 Card Poker Rules. This game is simple to master and can give you a lot of fun with quite reasonable payouts.
House edge in Three Card Poker is 3.37%.
As the name suggests, you will be getting three cards in this game and have to beat the dealer's hand with yours.
You can make some additional bets on top of your main wager, but these should be avoided as in most other games since it only increases the casino's edge.
There is also Ultimate Texas Holdem and many other casino poker variations like Pai Gow Poker, so you will surely find what to play if you are a poker fan.
Which Casino Games Offer the Worst Odds?
Of course, some games probably should be avoided if you are looking purely at the mathematical side of things.
Roulette – Nearly 45% Odds of Winning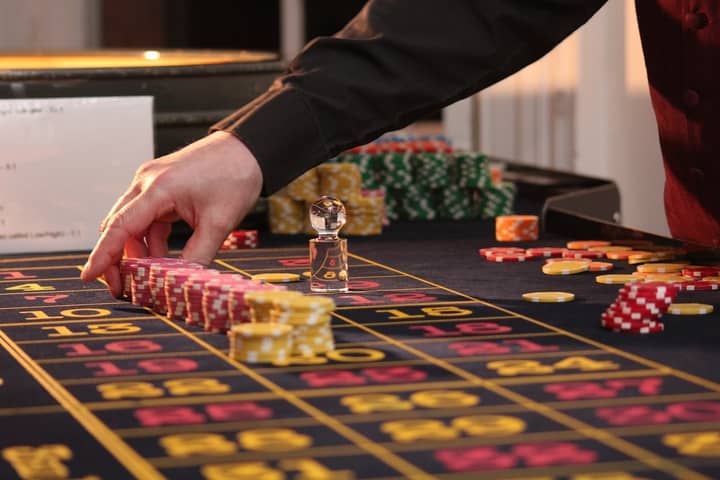 You may be surprised to see Roulette on this list, but it does not have the best odds in the casino. Surely, you might think that you can guess the color very often since there are just two options apart from the green "0" field, but you might come in as a surprise.
The house edge in American roulette games is 5.26%.
This is because there are the numbers 0 and 00, which are neither red nor black fields in American roulette tables.
Like with the games noted above, if you were to bet on sole numbers, there is a 1 in 36 of you winning that wager, far lower than the nearly 50% odds you are getting when playing a red or black strategy.
However, that does not change the actual house edge since you have the same result in the long run, no matter which bets you choose.
That said, it is worth mentioning that in roulette games with only one "0" field, the house edge is much smaller and equals to 2.59%.
Slot Machines – from very low to high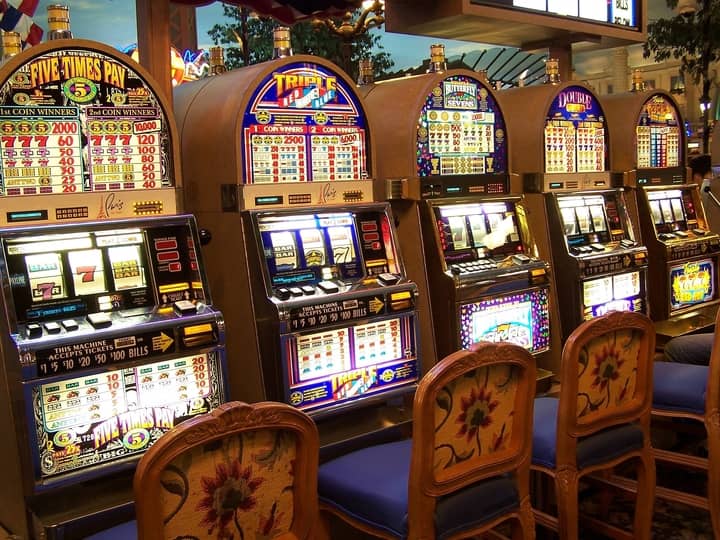 We all know how slots work. You put your money in the machine, pull the crank, or hit the spin button, and the wheel spins.
The outcome, whether you win or lose, depends on what symbols appear on your screen.
All slot machines have different chances of winning, and you can find out the odds on each machine as they are clearly signposted. While you can find slots with very decent payouts online, this tends to be a very costly game in a live setting.
Look for slots that give you the best chances of return before you decide to sit down and play in the one-armed bandits.
Wheel Games – 26% – 39% Odds of Winning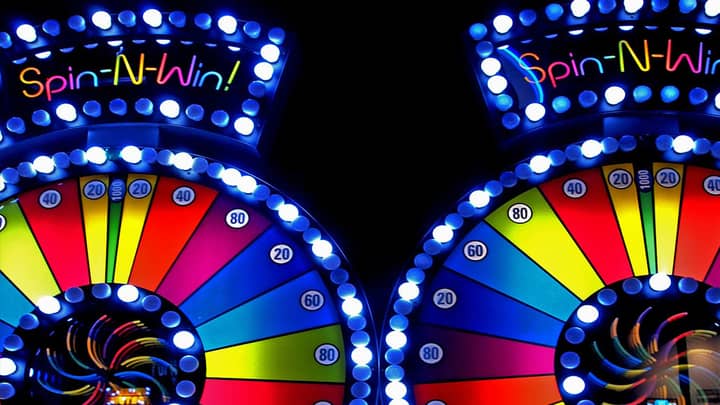 On my first trip to Vegas, the first casino game I took a gamble on was The Big Six Wheel. I'd never done spin before but has always wanted. After a couple of spins, I realized that this wouldn't be the game for me. The less said about this, the better.
When you play wheel games like The Big Six Wheel/Wheel of Fortune, you are wagering on which segment the wheel stops at.
The segments are labeled as $1, $5, $10, $20, or a joker, where the wheel stops is how much you win.
Making $1 wagers give you the best chances of getting a payout as the house edge is around 10-11%. The only caveat here is that you will receive the lowest payout.
The joker segment can net you a payout 36x your bet, but the house has a 24% edge over you in this instance.
Final Thoughts – Identifying The Best Odds In The Casino
This knowledge should serve you in good stead on your next casino adventure. You know which games to avoid and the ones that give you the best chances of winning.
Couple this with a good knowledge of bankroll management, and you'll see your roll go further than the average punter.
Remember, the house will always win in the long run, but the game selection is crucial to reduce the edge the house has on you.