Poker Brat and durrrr Set for a High Stakes Duel Rematch in May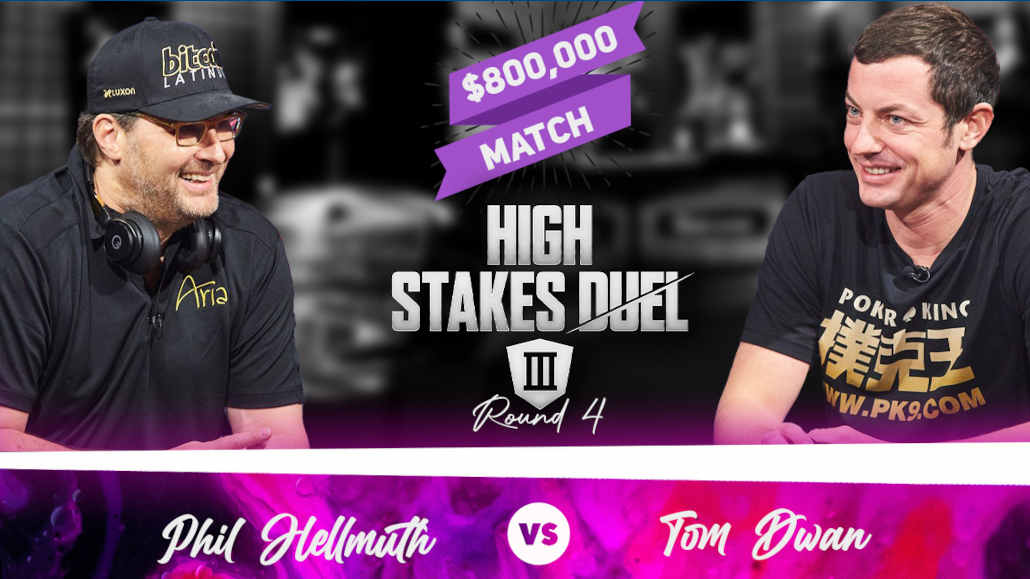 Produced by PokerGO, High Stakes Duel has been one of the most exciting TV poker shows in recent years, with some of the best poker players in the world going head-to-head in exciting high-stakes matches on live TV.
After a short hiatus, the show runners have announced that Phil Hellmuth and Tom Dwan, two of the poker's greatest, will be returning to the ring on May 12, in a match that will see both players pony up $400,000 in real money.
The epic rivalry that dates back to the days of the poker boom when Tom Dwan was just coming up in poker returned to the screens with Tom Dwan becoming a challenger on High Stakes Duel, following Hellmuth's success on the show, where he won seven consecutive heads up matches.
Tom was the only player to beat the 16-time WSOP champion on the show when the two faced off for $100,000 each.
Hellmuth came back strong and beat Dwan in the rematch, setting the stage for the epic match we are about to witness in May.
With all the history between the two, we are guaranteed to see a spectacle, with the majority of the poker world surely rooting for a classic Phil Hellmuth blow-up, the kind of which we got used to seeing over the years.
What's Happened so Far?
When it was first announced, High Stakes Duel was supposed to be a show that would see a number of high-stakes pros battle it out in a series of heads up matches, with hundreds of thousands on the line each time.
The show quickly turned into a one-man show, as poker champion Phil Hellmuth managed to win seven consecutive matches, defeating formidable foes in Antonio "The Magician" Esfandiari and Daniel "Kid Poker" Negreanu in the process.
After seven consecutive wins, Hellmuth finally found a challenger who would dethrone him, as his old foe Tom "durrr" Dwan came out of the shadows and took on the $100k challenge.
Tom beat Hellmuth in what was a fairly one-sided match, but Phil never stopped teasing the high-stakes legend, stating at one point that "he would like to play Tom heads up forever."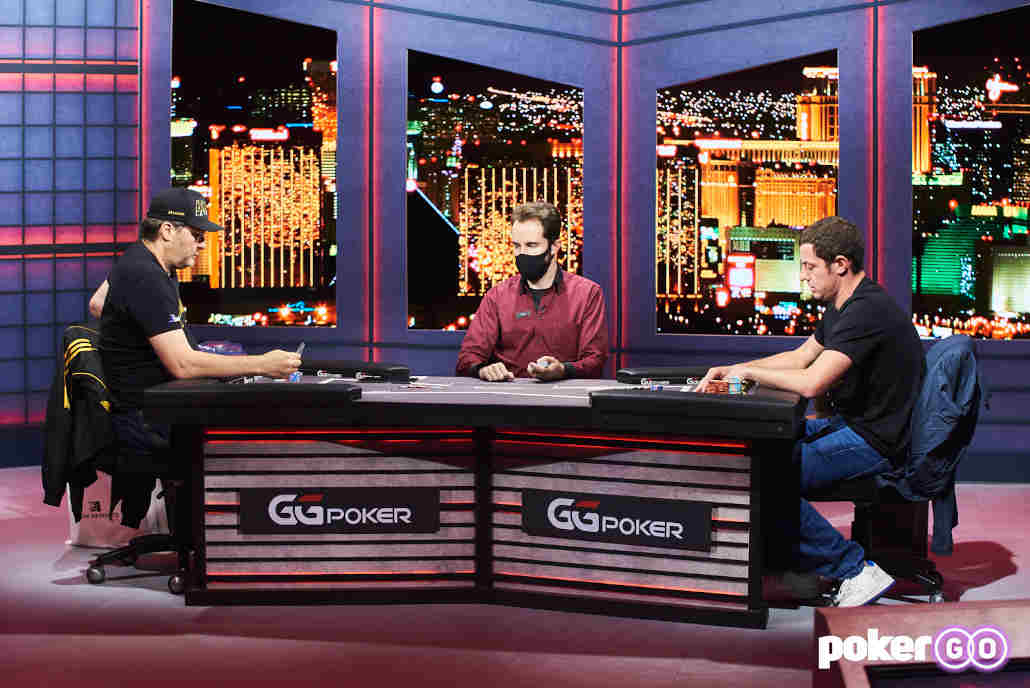 Player images courtesy of PokerGO
The match ended with Dwan beating Hellmuth's pocket aces for a small pot that saw the leading all-time WSOP bracelet winner lost the last of his chips.
It didn't take too long for Hellmuth to avenge the loss, however, as he took the challenge to play Tom again for $200,000, and quickly re-gained his place on the throne.
Now, the two are set to meet again and play the largest High Stakes Duel match to this date, with a lot of exciting action ahead of us.
High Stakes Duel Rules Make Things Interesting
The match we will see on May 12 will be the fourth round of High Stakes Duel III between Phil Hellmuth and Tom Dwan.
The two players will have to put up $400,000 in real money to play in this round, but things actually get a lot more interesting than this.
According to the rules of High Stakes Duel, players can only quit the match if they win three consecutive matches before Round 4, or two consecutive matches after Round 4.
Regardless of who wins this match, we will see a Round 5 with $800,000 buyins, for a total prize pool of $1.6 million.
Of course, the losing player can choose not to accept the rematch, but in this case a new competitor will step forth to play the reigning champion in Round 5.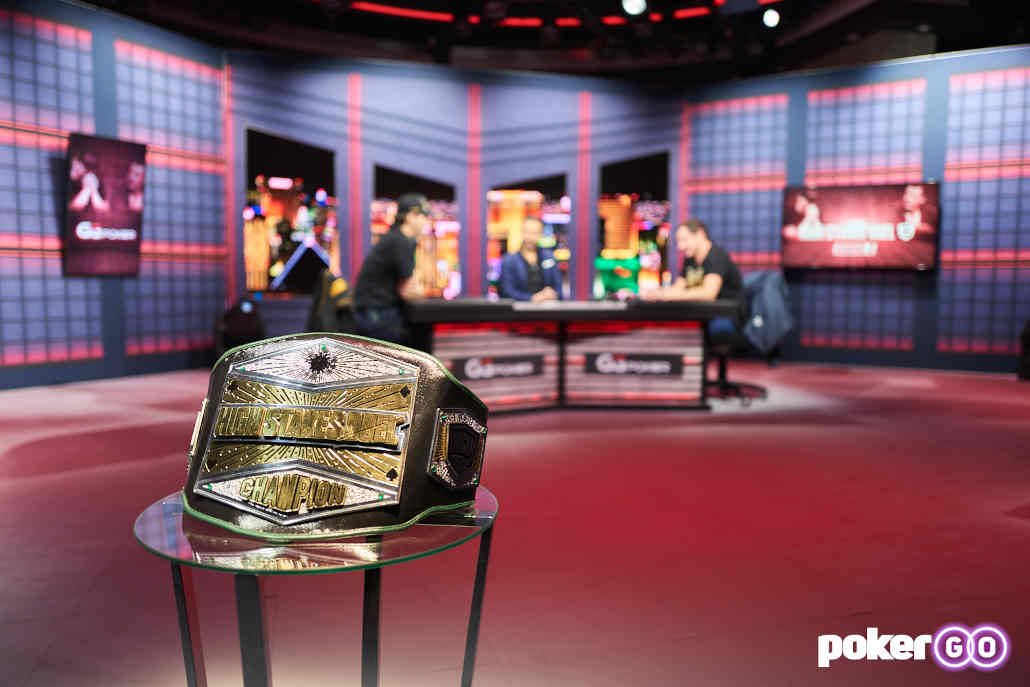 With plenty of players waiting on the rail, and a possibility of a rematch between these two rivals also looming, we can expect fireworks and a massive High Stakes Duel Round 5 match to come sometime this summer.
With the 2022 WSOP also starting in a matter of weeks, and some exciting heads up action just around the corner, this will be a summer to remember for poker fans around the world!