HPT Poker Tour Cease to Exist – Learn Why Heartland Closed Its Doors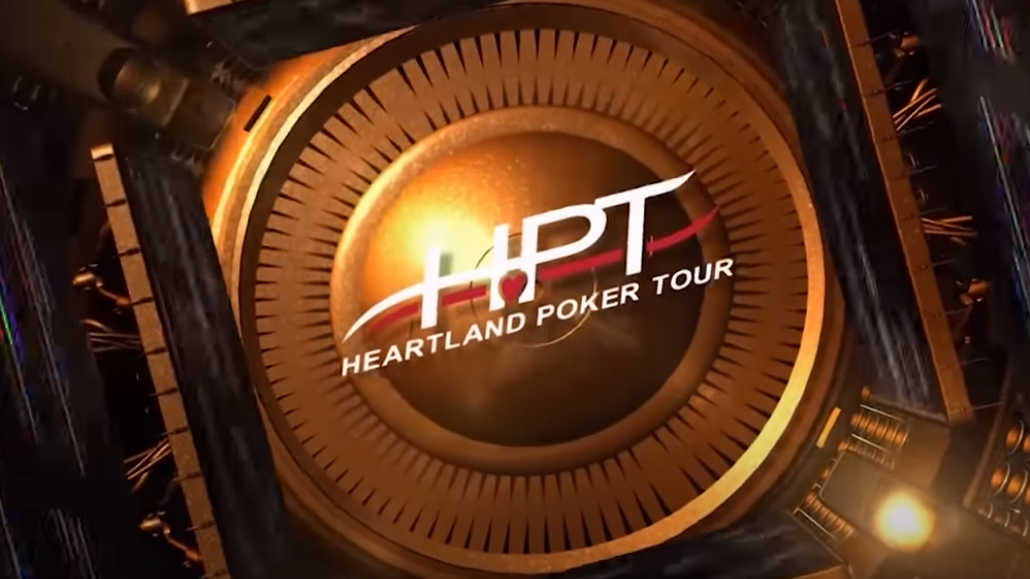 If you belong to what could be called an "old school" poker fan, you've probably heard of and had an opportunity to watch Heartland Poker Tour. Established in 2005, the popular tour has been around for well over a decade, but it seems it's finally run its course.
After running for fifteen seasons straight, it looks like the HPT poker tour is no more.
In January 2020, HPT poker kicked off for what was supposed to be its 16th season. However, shortly after, the live poker scene was struck hard by the coronavirus pandemic, and it seems HPT was one of its unfortunate victims.
With live poker tournaments being canceled left, right, and center, this didn't come as much of a surprise. But, what did surprise the poker public was the fact it disappeared without any real notification.
The Heartland Poker Twitter account made its last post in July of 2020, announcing that the Hollywood Casino event, which was scheduled for August, was postponed indefinitely.
The August 6-17 event at @HollywoodIND has been postponed to a later date.

We're anxious to get back on the road and see all of you soon. Stay safe!

— Heartland Poker Tour (@HPTPoker) July 3, 2020
The only other post after that was the one wishing Vanessa Selbst happy birthday. Not a word about what's happening with the tour or if there were any plans to resume it.
In September of 2020, HPT officials sent out a letter to the Missouri Department of Higher Education and Workforce Development, where they announced they were permanently letting go of three employees.
The letter continued to explain the circumstances that led to this, citing the impact of Covid-19 and related closures of their properties across the country as the main culprit.
HPT Poker Tour History
Founded in 2005, Heartland Poker Tour represents one of the oldest and longest-standing poker tours in the United States. It kicked off as a brainchild of Todd Anderson and Greg Lang, under a simple but striking motto:
Real people, unreal money.
To start off, HPT was a regional poker show airing in Midwest. Gradually, as the interest in televised poker grew, it expanded onto many different TV networks, gathering a big following.
In many ways, this tour stayed true to its original tagline. Played in casinos in Nevada, Michigan, Iowa, Colorado, Indiana, and Oklahoma, it was much closer to an ordinary person who wanted to play tournament poker but didn't have a massive poker bankroll.
HPT tour Main Event buy-ins were traditionally $1,650, making them fairly approachable for everyone. Plus, players could easily qualify for these tournaments via much cheaper events.
Heartland Poker Important Moments
Over the years, the HPT poker tour has had many big moments. With time, it's grown to become one of the favorite tours around, both for the players and poker fans who enjoyed watching the action.
Over the first six seasons, HPT produced over 150 hours' worth of poker content. For every Main Event final table, there were two one-hour long episodes covering the action with hole cards.
During the first eight seasons, this was the job of Chris Hanson and Fred Bevill. Then HPT received a big reinforcement in Maria Ho, who replaced Hanson in the role of the expert analyst.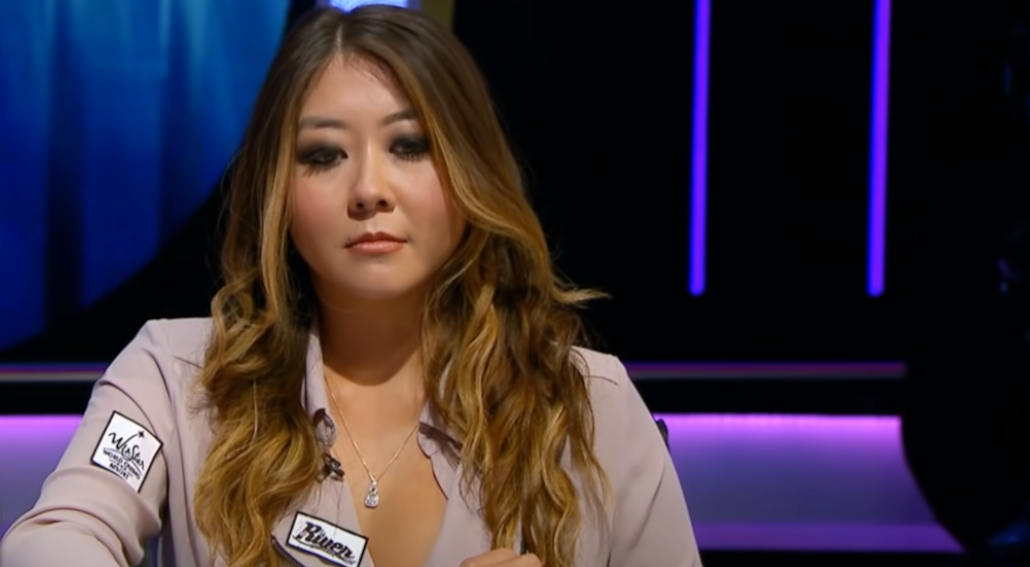 It must be said that Ho did a great job in this role, taking things to a whole new level. A fan favorite, Maria helped further boost the viewership numbers and made the coverage even more serious and professional.
In 2010, Heartland Poker officials brought on board Darwin Moon, the 2009 WSOP Main Event runner-up, to act as the tour's ambassador.
A prototype of a recreational player who made his dreams come true in poker, Moon was the perfect fit for the concept.
Just a year prior, HPT started a cooperation with a nonprofit organization Disabled American Veterans, pledging to give 1% of every prize pool to the organization, where allowed by state laws.
All these things helped the tour build a name and reputation for itself. It attracted everyone, from mid-range pros to average Joes looking to strike it big in poker.
For all the years it existed, HPT poker stayed true to its roots without increasing buy-ins or doing anything else that would prevent players from joining the action. Up until their last breath, they were what you'd call a real "poker tour for the masses."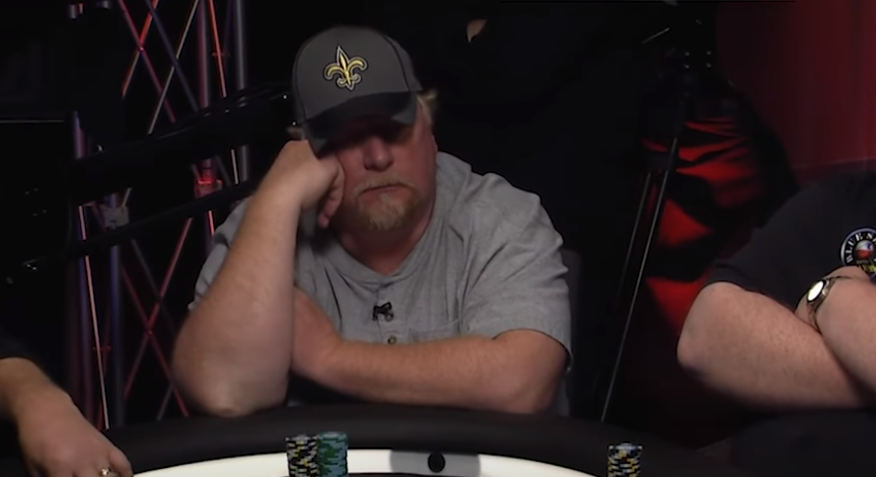 With the influx of new poker content, especially in the form of live streams, and the general decrease in interest for poker in the US after Black Friday, Heartland Poker Tour lost some of its popularity. But, despite this, they plowed through all this, and the show went on.
Has HPT Poker Truly Run Its Course?
It wasn't until mid-2020 that HPT decided to close its doors. By this point, it has picked up some serious competition as it is, with series like WSOP Circuit and WPTDeepStacks gaining a lot of traction. Still, the tour managed to hold its own, with a loyal player pool that kept the ball rolling.
The Covid-19 pandemic, however, created an unprecedented situation that tour organizers just couldn't see coming.
Pretty much all poker rooms that regularly hosted MPT poker events were shut down, and there was no telling when they'd reopen and especially when live poker tournaments would come back.
This put the organizers in a really tough spot.
Running a long-standing televised poker tour is no small undertaking. It requires a fairly large team of people to ensure everything is running smoothly. And, without tournaments taking place, there is no income to pay those people.
When they realized that live poker wasn't coming back soon, it seems HPT made the difficult decision to discontinue the operations.
The final HPT poker event on the record took place in March of 2020 at Hollywood Toledo Casino. According to the tour's official Twitter, this was a mini-series, with buy-ins ranging from $35 – $350.
The Toledo event was supposed to run for ten days, but it was canceled midway due to coronavirus concerns. As it turned out, that was the last we saw of Heartland Poker Tour.
Will Heartland Poker Come Back?
With social media accounts going dormant and reports of key staff moving on to pursue other opportunities, things certainly don't look great for HPT at the moment.
Several poker media outlets have reported about the end of the tour, and their predictions aren't too optimistic. And, the way the tour just disappeared off the face of the earth doesn't look great, either.
However, it seems that not everything is as gloomy as it appears.
An executive of Penn Gaming, the company behind the HPT poker tour, came out recently, stating that they have every intention of bringing everyone's favorite tour back.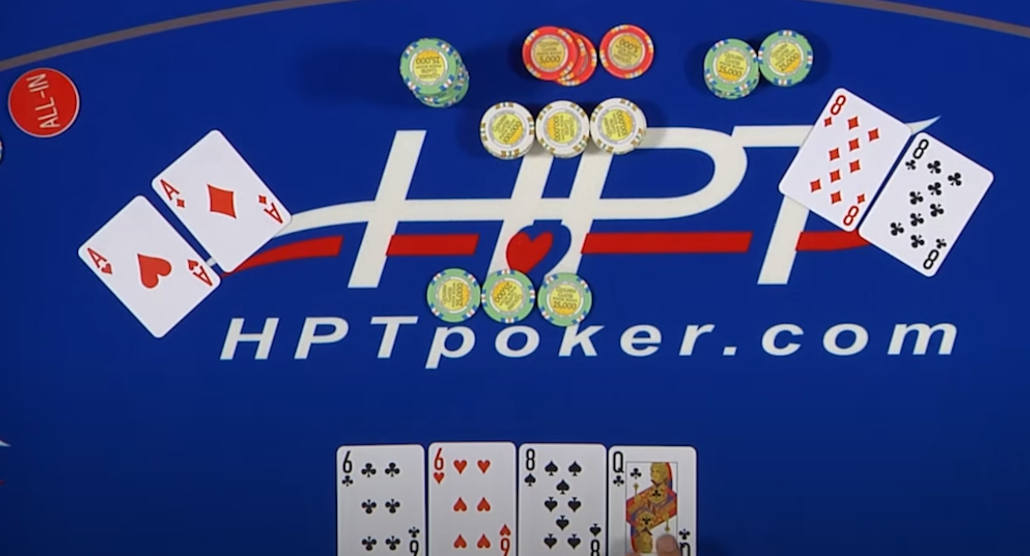 While the HPT home page has been removed and there is no activity on their social media accounts, this could be just a temporary thing. A VP of Public Affairs for Penn Gaming, Eric Schippers, stated for Hold'em Radio that there are plans to bring the tour back at some point in the future.
As to when and how this was going to happen, Schippers didn't offer any answers.
It's safe to say it won't be an easy task. With such a long break and other tours already cashing in on the relaxed restrictions, HPT will have a lot of catching up to do.
Plus, it seems they'll have to build things up from scratch as most, if not all of their staff, have moved on.
While HPT poker was a very strong brand at one point, the fierce competition out there created problems for them in the past. Now, with what looks like at least two years without a presence in the poker world, it won't be easy to simply pick up where they left off.
Summary
After running successfully for fifteen years, Heartland Poker Tour is no longer. Like many live poker tours and events, it suffered due to Covid-19 restrictions, which put a wedge in its plans.
But, unlike some, HPT poker was not able to bounce back.
The owners simply weren't prepared for an event of this scale, where their operations across the country were abruptly stopped.
And, while they could have perhaps tried to hold on for the dear life and hope for a brighter future, they went the other way and shut the whole operation down.
It's hard to say if this was the right move without having intimate knowledge of everything that was happening behind the scenes.
After a period of radio silence, there are some hints that HPT poker could be coming back at some point in the future.
For my part, I'd love to see it back because I have fond memories of watching these tournaments back in the day. But, whether this makes sense from a business standpoint is for the owners to decide.
If Heartland Poker Tour has truly run its course and it doesn't come back, at least it was one hell of a run. In the highly competitive poker niche, it managed to find its own corner, which was no small undertaking.
And for that, it will always remain an important part of poker history, no matter what happens next!