Will Phil Ivey Go Down at the Greatest Poker Players in History?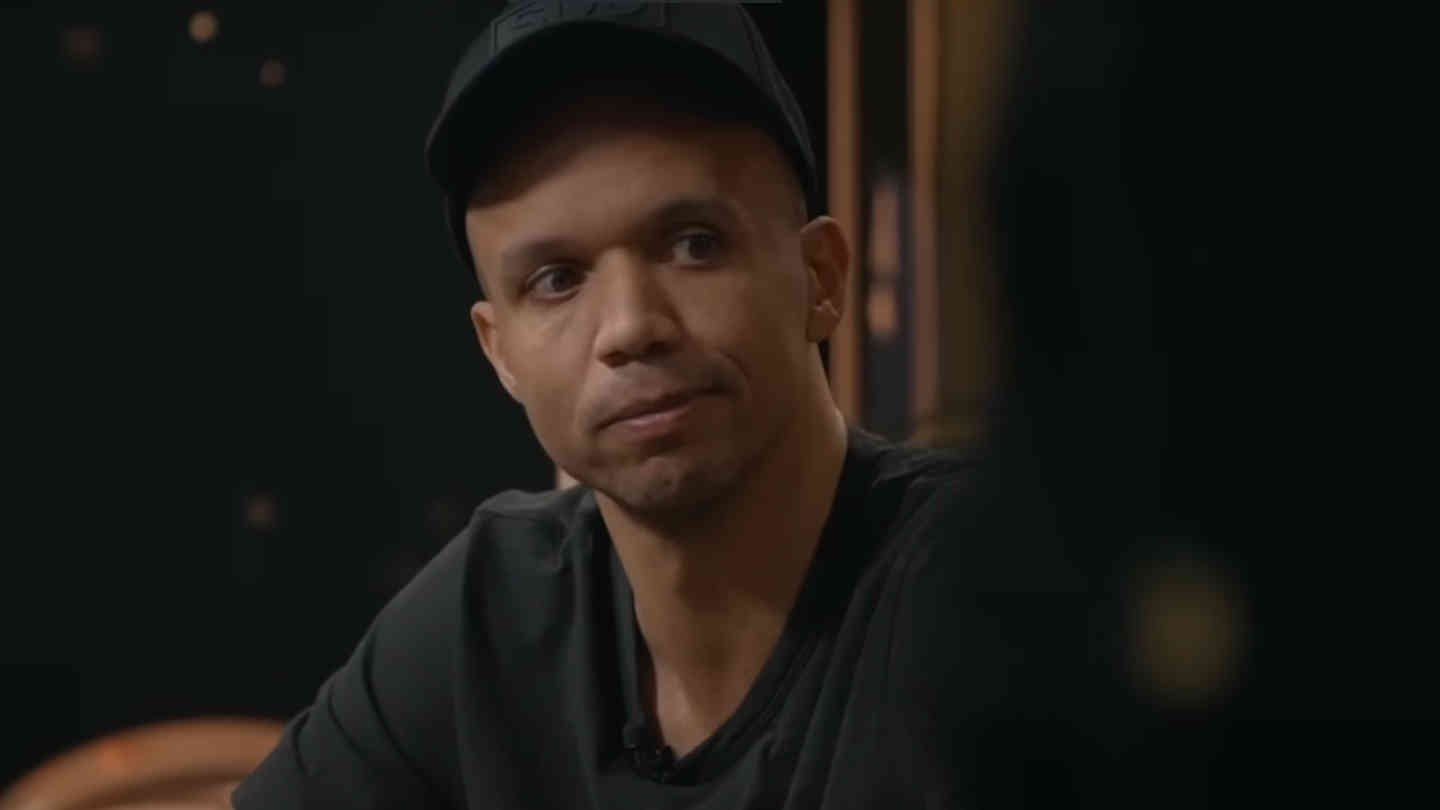 The title of the best poker player of all time is a heavily disputed one, with many players from different walks of poker life claiming their rights to it, but one man has been at the top of most lists for over a decade, and that's Phil Ivey.
There used to be a time when Ivey was nearly undisputed in his role as poker's GOAT, but those times are behind us, and the competition is stiffer than ever.
The California native partially disappeared from the scene a few years ago, and ran into some legal trouble along the way, all of which allowed other players to stake their claims to the GOAT title.
And just when it seemed like the Ivey era may be behind us, "No Home Jerome" came back to the scene in a big way, and just kept going from where he left off, seemingly stronger and more composed than ever.
With Phil Ivey coming off an epic Triton Poker Series stop in London, I took a look at the legend's most recent exploits and tried to answer the question is Phil Ivey still the best poker player in the world or not?!
Phil Ivey Crushes Triton Poker Series in London
Over the last several years, Phil Ivey has not been grinding the tournament circuit as heavily as he had done when he was a young man. His appetites have changed and he shifted his focus towards the nosebleed stakes cash games instead.
However, we have had the opportunity to watch Ivey in the highest stakes tournaments in the world recently, and few tournaments come close to Triton Poker Series when it comes to the size of the buy-ins or prize pools.
The most recent Triton Poker stop took place in London, and Ivey stole the show, taking home two titles and a runner-up place, and cashing a total of four times in 17 events.
It's the night of the 🐐 as we introduce 🇺🇸 @philivey as the winner of Event #17 $25k Short Deck Ante-Only 👏🏻👏🏻🥳.

Through a series of incredible plays 🤯, unexpected calls 🫣 and remarkable restraint 😲, Ivey stands before us to claim his 5th Triton title 🔱🏆 and a bonus… pic.twitter.com/mUmjrZL7uk

— Triton Poker (@tritonpoker) August 10, 2023
Phil won just over $2,000,000 in the process, and took his Triton Poker numbers up to five titles and $8.86 Million in cashes, which puts him only in 17th place for the total money won on the tour.
However, Ivey was also far less active than some of the players outranking him, and only Jason Koon currently has more 1st place finishes in Triton Poker events than Ivey, with a total of nine.
Ivey kicked off the Triton Series London events with a second place finish in the $25k Mystery Bounty event, followed by wins in the $60k Turbo and the $25k Short Deck event, along with a cash in the $60k 7-Handed NLH.
The legend did once again fall short in the biggest buy-in events of the festival, but it seems like it's only a matter of time before Ivey captures a title in one of the $100k or $250k Tritons and propels himself close to the top of the Triton Poker money list.
Consistent Presence at the WSOP
Triton Poker is somewhat of an exclusive poker tour and some of the world's best players choose not to play Triton events for one reason or another. Thus, the fields remain relatively small compared to the more popular and affordable poker festivals.
WSOP, on the other hand, is the one Series that is widely considered as the most prestigious in the world, and that's regularly attended by both high rollers like Justin Bonomo and Brynn Kenney and poker superstars like Daniel Negreanu, Shaun Deeb, and Phil Hellmuth.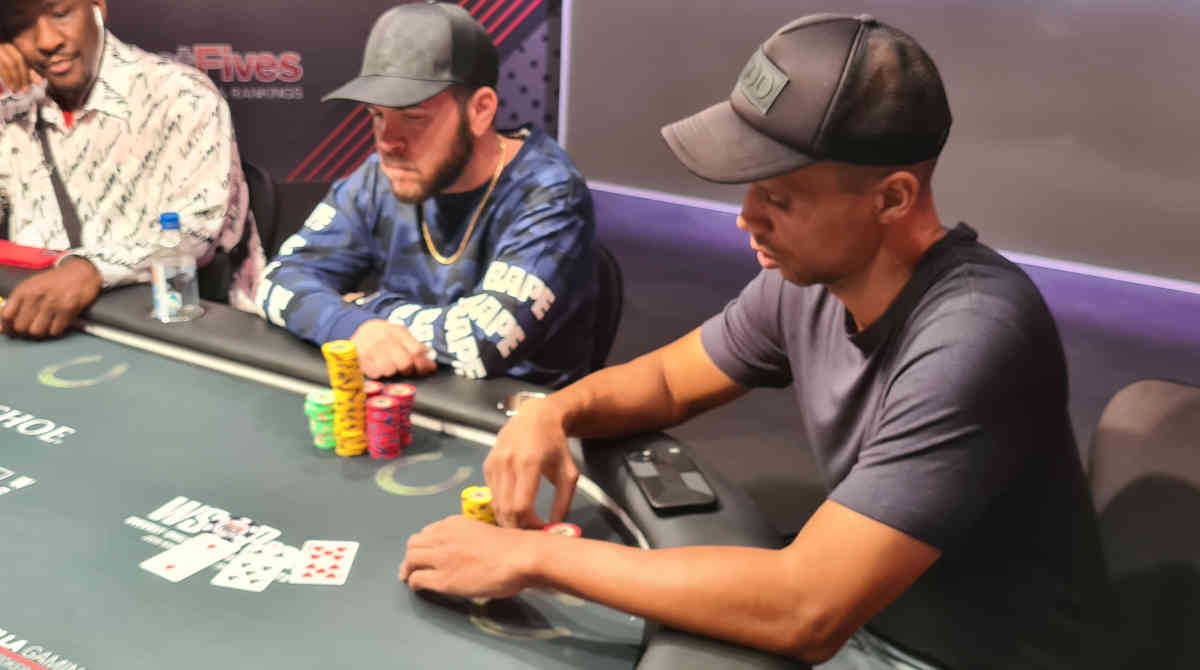 Ivey's WSOP resume is rivaled by few players, with a total of 10 bracelets and 31 final tables to his name, and plenty of other ITM finishes along the way.
Ivey has not won a WSOP bracelet since 2014, which is one of the main reasons many in the poker world have started questioning his game. However, this statistic alone is hardly enough to remove Phil from the GOAT conversation.
Just last year, Ivey finished second in the $100k WSOP High Roller, while also coming 3rd in the $10k Seven Card Stud Championship, and recording several other deep finishes.
At this year's WSOP, Ivey came close to a bracelet twice, finishing 6th in the $10k Super Turbo Bounty event that Phil Hellmuth eventually won, and final tabling the $50k Poker Players Championship, widely considered as one of the most competitive tournaments at the WSOP.
It is worth noting that Ivey has finished 9th, 8th, and 6th in that prestigious event since coming back to the big scene in 2018, following his hiatus. Few players can ever hope to match his results or prowess in mixed game tournaments in general.
His 7th place finish in the 2009 Main Event and a multitude of other final table appearances in big field events show Ivey has the patience it takes to survive such tournaments as well.
And while winning a couple of bracelets would do wonders to put Ivey back on the map in the eyes of an average poker fan, industry insiders are completely aware of just how strong of a tournament player Phil Ivey remains in 2023.
Is Ivey the Greatest Cash Game Player of All Time
While Ivey has not been as active in poker tournaments in recent years as he was back in the day, he has been more involved in the high stakes cash game scene than ever.
Phil is a major part of the somewhat secretive high stakes cash game scene of Triton Poker, which includes some of the best poker players and wealthiest businessmen in all of Asia, who regularly play for stakes unheard of in Europe or America.
The game of choice for Triton Poker regulars has been Short Deck Hold'em, and Phil Ivey and Tom Dwan have been two of the players who have fully embraced this game and become a major part of the scene in the Far East.
We have seen Ivey play a few televised poker TV over the last couple of years, but have heard even more reports of him regularly playing in million dollar cash games in Asia where no cameras are allowed.
Away from that, Ivey is still considered one of the best mixed game players who ever lived, and whenever he shows up in Las Vegas, the regulars at the Legends Room become uneasy with his arrival.
Ivey remains a player whose cold gaze puts the fear of God in his opponents' hearts in 2023, and this is probably even truer in cash games than in tournaments.
It is worth noting that Ivey's playing style has changed quite a bit over the years. His TV appearances have shown us a calmer, tighter, and perhaps a bit more fun to watch Phil Ivey, which is likely his way of adjusting to the current playing style of his opponents.
"Tiger Woods of Poker" was always a feel player, and it is safe to say that his games till works against both street poker and GTO poker in 2023, with his results in both tournaments and cash games clearly demonstrating it.
Can Phil's GOAT Status Be Challenged?
The big question that remains is whether or not Phil Ivey can stay at the top of the poker world for the rest of his life and whether he will truly be remembered as the greatest player who ever lived.
Legends of the game like Doyle Brunson, Stu Ungar, or Chip Reese, all of whom are no longer with us, all stake a claim to the title, but will likely end up falling short to the great Phil Ivey in the long run.
Modern era tournament legends like Phil Hellmuth and Daniel Negreanu may be some of the best at poker tournaments, but their lack of success in the cash game streets and high stakes games simply won't cut it when competing with Ivey.
It is then up to the young guns of poker, the likes of Jason Koon or Dan Smith, to try and dethrone Phil, but none of them seem to have the determination or the incredible versatility that could match Ivey's.
With all that said, it seems like Ivey's number one spot as poker's greatest player remains undisputed. It's unlikely anyone will challenge it for quite a few years to come, especially if the 10-time WSOP champion can keep ramping up success as he's been doing over the last several years.