Stu Ungar – Extraordinary Life and History in the Making
14 minutes
Last Updated: November 6, 2021
Stu Ungar – Extraordinary Life and History in the Making
Born in New York in 1953, Stu Ungar is a legend of the game of poker and the gambling world in general and is regarded as the best Texas Hold'em player of his time.
Unlike many modern-day poker players, Stu was a son of a bookmaker and a loan shark who ran illegal gambling parlors in Manhattan.
His story is certainly not a conventional poker player story that you may see if you open the profiles of players winning poker tournaments these days, but it is certainly one more than worth reading about.
If you want to know more about Stu Ungar and his early life, gin and poker career, and his unfortunate departure, keep reading and find out how this legend of the gambling world was made.
Early Life of Stu Ungar
Stu was born into a Jewish family in New York, and his father was known for throwing all sorts of gambling games in his illegal parlor, the Foxes Corner.
The story has it that his dad Isidore did his best to keep Stu out of the gambling world, but its allure caught Ungar at a young age, and he quickly became a great gin rummy player.
Stu was incredibly talented and smart, even skipping a grade in elementary school.
However, by the time he was in the tenth grade, he dropped out of school and started gambling full time.
His father died before he was even of age, and his mother was unable to work due to her health, making Stu the only provider around the house.
He gambled his way to maturity and fell into the crew of Victor Romano, a notorious criminal and a fabled card player who many considered to be one of the best gamblers around.
With Romano's protection, Stu was now able to play just about anyone, and he could win consistently.
His incredible talent made these wins possible, but without Romano, his career could have ended prematurely.
Stu was known to be a bad winner and loser at a young age, regularly flaunting players' mistakes in their faces and having a brash personality.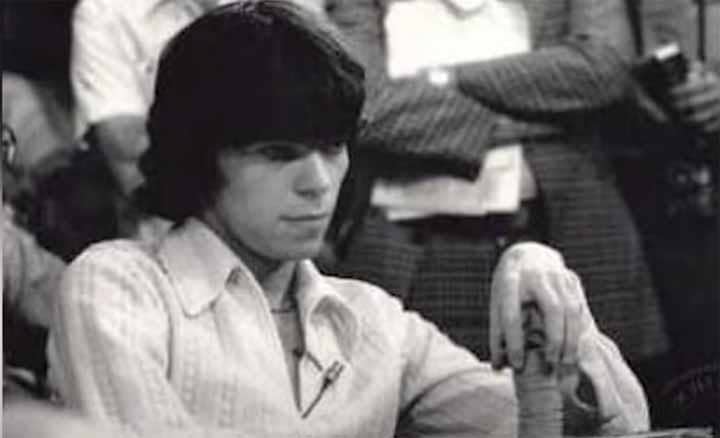 Despite winning big at gin games, Ungar had a gambling problem and would consistently lose his winnings at the race tracks.
His gambling debts eventually made him leave New York and seek refuge in Florida, which was just a stop on his way to Las Vegas.
Stu Ungar Comes to Las Vegas
Gambling in New York and other places was usually done illegally, but Las Vegas was the one place in the world where he could play his trade without any consequences.
In 1977, Stu Ungar came to Las Vegas and started gambling against many of the world's most elite and reputable gamblers and professional players of all sorts.
When he first arrived, his game of choice was naturally gin rummy, but that was about to come to a quick end.
He demolished Harry Stein, who was considered the world's best gin player, as well as several other notable rummy names.
After this, the amount of rummy action he could get was very limited.
Not only would people not play Stu for cash, but most refused to enter tournaments in which he was entered. This lead many Las Vegas casinos to ask him not to register.
Deprived of his gin action, he was now forced to look for a new game and quickly discovered and mastered poker, clearly showing that his affinity for cards was not limited to one game.
A Transition into Poker
1980 was Ungar's breakthrough year when it comes to poker. Since no one would play him at rummy any longer, he was forced to learn new games.
Texas Hold'em was the game that was booming in Vegas at the time.
Stu instantly made a name for himself by defeating Doyle Brunson heads-up in the 1980 WSOP Main Event.
Ungar was the youngest player to win the title in 1980 and looked even younger than he actually was, which got him the nickname "The Kid," which would stick for years to come.
Not only did Ungar win the 1980 Main Event, but he went on to defend the title next year, defeating Perry Green in the heads-up match.
However, this win too was tainted by the fact that he was barely allowed to play the event, as he spat in the face of a card dealer at the Binion's Horseshoe just a week earlier, which initially got him banned from the premises.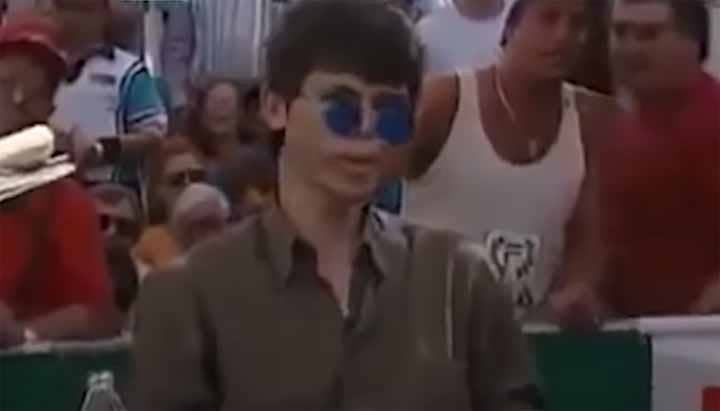 Stu won his third Main Event many years later, in 1997, when he defeated John Strzemp in the heads-up battle to win a cool $1.000.000, besting a field of over 300.
Stu showed his skills in other forms of poker and won two more bracelets at WSOP events, one in No-Limit Deuce to Seven and another in 7 Card Stud, proving him a complete poker player.
He is also the only poker player to win the famous Amarillo Slim's Super Bowl of Poker on three different occasions.
Stu's playing style was certainly progressive for his time, but the tournament fields he defeated were much smaller than those we see these days as well.
He made several other final tables at WSOP and other high-profile poker tournaments, but his overall winnings fade compared to what he may have won in the official and private cash games.
The Year of the Comeback Kid
Back in the 1980s, Stu had gotten his nickname "The Kid," which stuck around for years. However, his personal problems led to a decline in his poker game and fewer appearances at major events.
Stu's main problem was the drugs, which he used excessively and often.
His cocaine addiction was a great obstacle in his career, which remained humble compared to what it could have been. By 1997, Stuey was in trouble as his addiction had progressed, and he was bankrupt.
When the WSOP rolled around, he had no money to play it but managed to enter the Main Event at the last minute, thanks to Billy Baxter's stake.
The tournament was attended by many of Stu's friends, including Mike Sexton, who had become a close friend to The Kid. It was Mike's and Billy's words that barely got Stu through Day 1, as he was visibly tired and could barely keep his head up.
After managing to survive Day 1, Stu went on to show up looking sharp the next day and amassed a massive chip lead, which eventually led him to victory.
This event was recorded for TV and is one of the few times we could see Stu Unger shine at the poker tables in the modern era.
He dedicated this win to his daughter, who he saw as his emotional support through the event and his troubles.
The media called him "The Comeback Kid," referring to his long stint away from WSOP and his spectacular victory.
The Kid's Demise
Despite being a massively successful and skilled card games player, Stu took the burden of his early years with him throughout his entire life.
His drug addiction kept him from being as successful as he could have been, as he kept relapsing into drug abuse every chance he got.
Once the 1997 WSOP was over, Stu was quickly back to his old ways of gambling on sports betting and snorting cocaine.
By 1998, Stu had apparently lost his WSOP winnings and was looking for any loan or stake he could get. However, he rarely used the money to actually play poker.
Due to the problems he had with his nostrils, Stu turned to crack cocaine, which he could smoke, and which was even more damaging to his body.
At the 1998 WSOP, Stu dropped out at the last minute, despite once again being staked by Baxter. He believed he would embarrass himself playing in his intoxicated condition.
In the following months, most players refused to stake The Kid, as they knew he was in no shape to play and would likely use the money to buy crack.
The bankruptcy and the failure led to even more excessive drug abuse, which ended in his untimely and unfortunate demise.
In November 1998, Ungar was found in a room at the Oasis Motel, which he had rented for two days. He was lying on the floor and no longer breathing.
The player was found with $800 on his person, a fraction of a $25.000 stake that he received just days earlier from fellow player Bob Stupak.
The autopsy determined that this was not an overdose case, as traces of drugs found in his system were not high enough. Instead, it is believed that years of drug abuse led to heart failure.
His death was mourned by the entire poker community, who also helped pay for his funeral, as the player left no possessions in his name.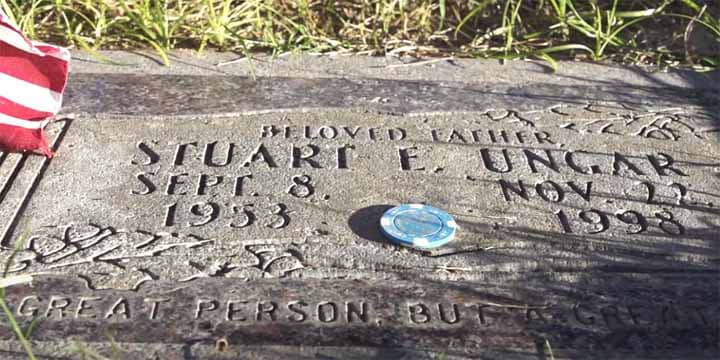 Stu Ungar's Private Life and Path to Addiction
After coming to Las Vegas, Stu married Madeline Wheeler and soon had a daughter with her, along with adopting her son from an earlier marriage.
The son Richie took on his new stepfather's last name, and his daughter Stefanie was the one person in the world Stuey clearly cared about a lot.
However, by the time he had Stefanie, Ungar had already developed a cocaine problem. He initially used a drug to take during long poker sessions to stay sharp was now taking over his entire life.
In 1986, he divorced Madeline, and just three years later, his stepson Richie committed suicide for unknown reasons.
By 1990, Stu's drug problems were well-known throughout the gambling circles, and most players believed he would not live to see forty.
Ungar was famously found unconscious due to an overdose during the 1990 WSOP Main Event, but his chip lead allowed him to still finish in ninth place, simply being blinded out.
His drug addiction, which eventually did claim his life, was an ongoing problem which he struggled with his entire life, rarely going through sober spells for weeks at a time.
Famous Stu Ungar Anecdotes
Apart from being an amazing rummy and poker player, Stu Ungar was known for being a one of a kind character who stood out in most crowds.
During his early years, he developed a brash personality, likely due to often associating himself with criminals such as Victor Romano and Anthony Spilotro.
He was known as a generous tipper but also a terrible loser.
One day, Stu would tip a dealer a thousand dollars; the next, he would spit in their face.
Stuey was also known for being a trash talker, often demeaning and insulting his opponents' skills, which made many players not want to play him for this.
Ungar was also known for almost never driving and not even knowing how cars worked exactly, famously returning a Mercedes to the store because they failed to tell him he needed to change the oil.
Despite his often rude personality, Stu was also known for being generous to his friends and even people he didn't know.
On one occasion, he gave $10,000 to his lawyer just because he mentioned he had some financial troubles and was known for often giving money away to people in Las Vegas.
Poker player Mike Sexton talked publically about Stu's generosity, especially during his losing streaks when Stu would help him out by staking him for games and loaning him money without an expectation of a return.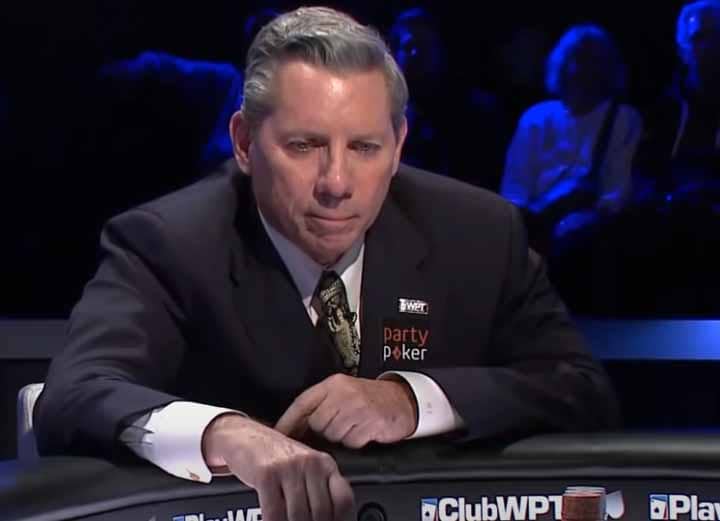 The Kid's generosity was often extended to cab drivers, who he used to get around Las Vegas, and tipped generously. He also loved to overpay and tip for food for himself and his friends, although he would eat it in an extremely fast fashion, looking to get back into the action.
Ungar was known for his impeccable memory, which made him so good at cards.
On one occasion, he won a prop bet against Bob Stupak by correctly "guessing" the final card out of a six-deck blackjack shoe.
Despite all his skills and prowess, Stuey was best known for his willingness to bet on just about anything, often regardless of the odds being against him, such as golf, in which he was known to be a big loser.
A Family Man with Religious Sentiments?
If there is one word you could use to describe Stu Ungar well, it would probably have to be conflicted.
Stu recorded several audiotapes during his later years, which were supposed to be used for his autobiography, which was never published.
However, these materials, combined with interviews with those close to him, which appeared in an ESPN documentary about the poker champion, pained an interesting picture.
Also, in one of the audio recordings, Stu talked about his religious beliefs.
He believed in the concepts of heaven and hell and claimed to often think about being judged for his life choices.
He had a deep love for his daughter Stefanie, who herself spoke about their relationship. This relationship got strained as Stefanie tried to influence her father with some tough love. When he died, they were not on talking terms.
Stu's relationship with his wife was also difficult, as one could imagine for a drug and gambling addict. However, she too had great affection for the eccentric card player.
His friends often talk about the love he harbored for Stefanie, in particular, who was the one person he was most proud of. When he won the 1997 WSOP, he repeatedly showed her picture that he carried with him to the press members.
Ungar's Legacy and Pop Culture
Back at the time when Stu Ungar played poker, the game had not yet been as widespread as it is these days. For that reason, he never gained the kind of popularity that today's superstar poker players have.
Yet, many of those who played with him and are still on the circuit believe that he was the best overall poker and card player who ever lived.
Stu won five WSOP bracelets during his career, which is impressive if you consider the small number of events that were being thrown in the 80s.
The public consensus is that he probably won over $30 Million playing poker overall, but when he died, he left nothing behind but $800 found on his person.
During his day, Stu ran with the best of them and was regarded highly by all. Yet, in the words of his close friend Mike Sexton, "Stu Ungar was a loser at the game of life."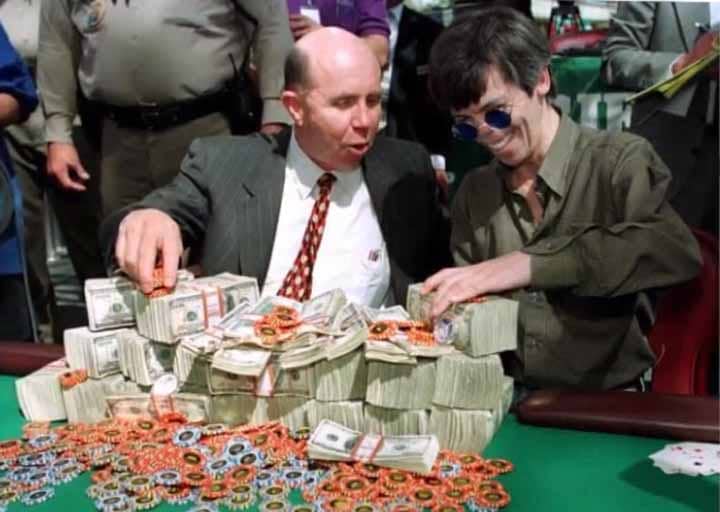 Practically everyone who was around poker at the time felt bad for The Kid, whose drug addiction was an obstacle he could not overcome.
To honor him, his peers introduced him to the Poker Hall of Fame in 2001, where he keeps company with the likes of Doyle Brunson and Phil Hellmuth.
In 2003, his life story became a movie titled High Roller: The Stu Ungar Story. It is definitely one of the best poker movies created and is worth watching. The motion picture loosely tracks Stu's life from his early beginnings to his bitter end.
In 2005, Nolan Dalla and Peter Alson wrote One of a Kind: The Rise and Fall of Stuey "The Kid" Ungar, the World's Greatest Poker Player. The book is a biography of Stu's life and tells many stories, both card-related and otherwise.
The book was turned into a documentary film by ESPN in 2006, and this documentary won an Emmy and contained interviews with people who were close to him during his peak years.
Stu Ungar: The Story of Greatness and a Warning to All
Stu Ungar is a true poster boy for what poker and gambling are, both the good and the bad. He was a champion of a game but struggled to find balance with a normal life.
On the one side, Stu could beat practically anyone at cards, and he made millions doing it.
On the other, he would lose all his winnings in the pit or use them to buy drugs.
Some of today's poker champions seem to have these things under control, but we often hear of famous players being broke or owing money in the poker circles.
Stu's story can serve as a warning to all young and upcoming poker players on how they should manage their life.
If you forget to live outside of the casinos, the thrill of gambling can take it all away.
Most in the poker circles today agree that it is a true shame that Ungar never lived to see the poker boom, as he would have likely been the kind of celebrity that the modern poker world has not seen.
When all is said and done, we can all be happy to have seen Stu Ungar play poker and only strive to avoid the mistakes that ended up being his downfall.
READ MORE: A Story Of Dan Bilzerian