Team DMPC Named Champions in the 25k WSOP Fantasy Draft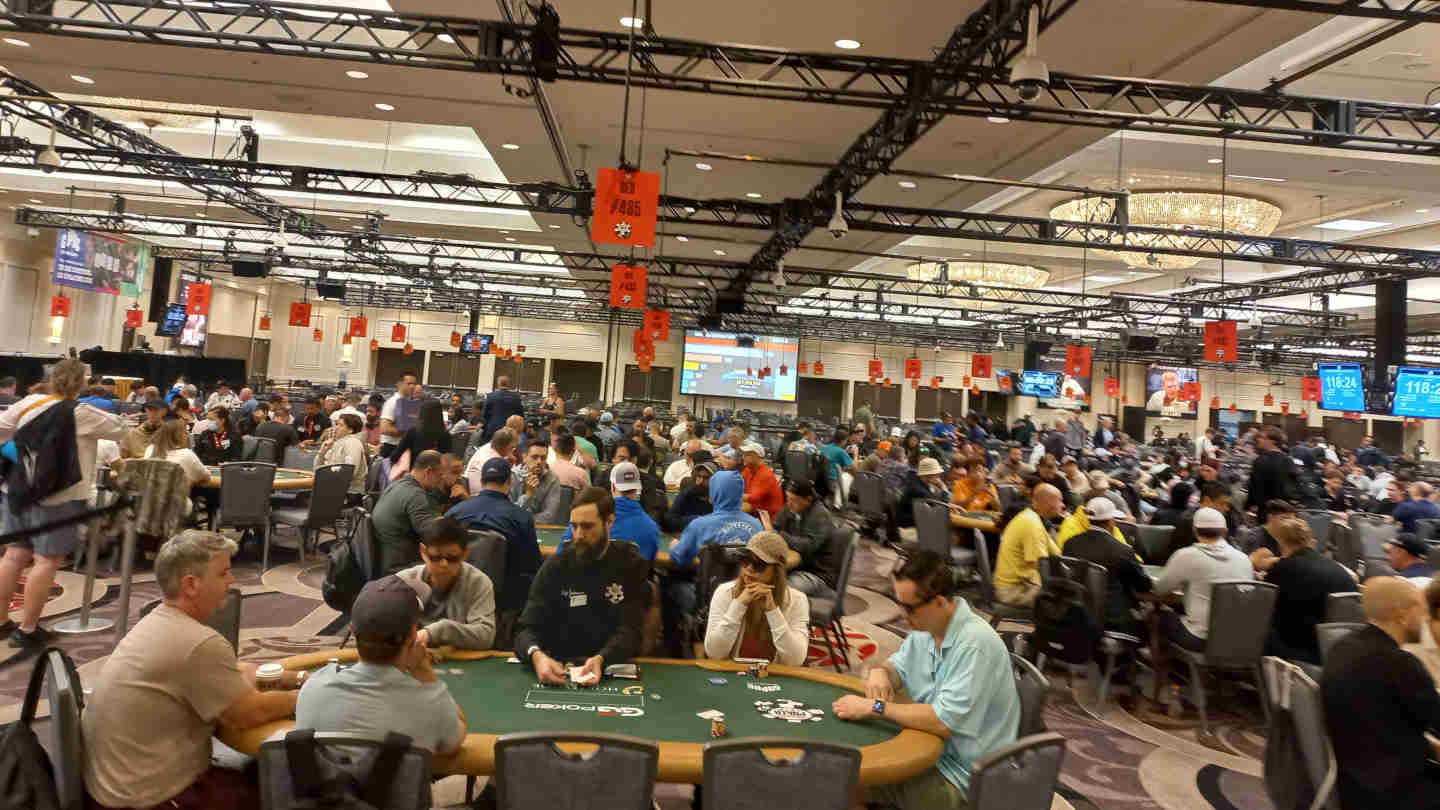 Another World Series of Poker is in the books and with it, another yearly 25k Fantasy Draft concludes. It was team DMPC, owned by Donnie Peters and Matt Clark, that won all the glory this time around with a total of 1,174 points.
With a total of 20 runners, the competition paid another three spots, with Team Lady Gaga (1,145 points), Team AJ (1,032), and Team Fleyshman (1,004 points) also making the money.
Last year's champion Maria Ho and her "Maria's Ho'mies" ended up in fifth place, just short of the money, followed by Team Negreanu, and many others.
In the end, Benny Glaser's Team Glaser ended up in last position with just 470 points, while Team No Gamble No Future took 19th position with a total of 488 points.
With all the results now official, and the standings sealed, a number of side bets that were made among team owners will also need to be settled,
Of course, exact details of such bets remain undisclosed, although it seems clear that the likes of David Baker and Daniel Negreanu had quite a few to speak of.
Donnie Peters and Matt Clark Steal the Show
It was a tight race in this year's 25k Fantasy Draft, but team DMPC, owned by PokerGO's Donnie Peters and professional poker player Matt Clark, stayed near the top throughout the competition.
Team DMPC ended up with a total of 1,174 points, just 29 more than Team Lady Gaga in second, which means small margins made all the difference.
🍾🍾🍾 https://t.co/jvnZFc5cdN pic.twitter.com/BwfxahdTOL

— Donnie Peters 🍕 (@Donnie_Peters) July 20, 2023
Shaun Deeb, who Team DMPC spent $112 of their $200 budget on, collected 241 points, which was probably less than the two had hoped for, but still enough to make him the highest scoring player on the team.
Deeb's scores alone would not have been enough, if not for the 224 points from Sam Soverel, who went for just $20 in the Draft, and 198 points of Mike Gorodinsky, who Team DMPC paid $42 for.
Three of the affordable players Team DMPC brought on paid massive dividends, as John Riordan ($4) collected 185, Ian Steinman ($1) got 177, and Stephen Song ($4) ended up with 111 points.
It were these points from players who totaled just $9 in purchase price that made all the difference for Team DMPC in the end and pushed the scales in their favor.
Donnie Peters and Matt Clark will collect the first place prize, but also capitalize on any side bets they may have made, as they beat every other team in the competition.
Team Lady Gaga Shines in 25k Fantasy Debut
Team Lady Gaga, owned by Ren Lin and Anson Tsang, kept things colorful throughout the competition, and ended up just a few points short of the first place.
Their absolute summer saver was Alex Livingston, who managed one of the best 25k Fantasy Draft performances since the competition was created, scoring an unbelievable 353 points, an amazing return on the $72 purchasing price.
Livingston managed two second and one third place finish at the 2023 WSOP, along with a deep run in the $777 Lucky 7s event. Despite not winning a bracelet, he was the best fantasy player to have on a team this year.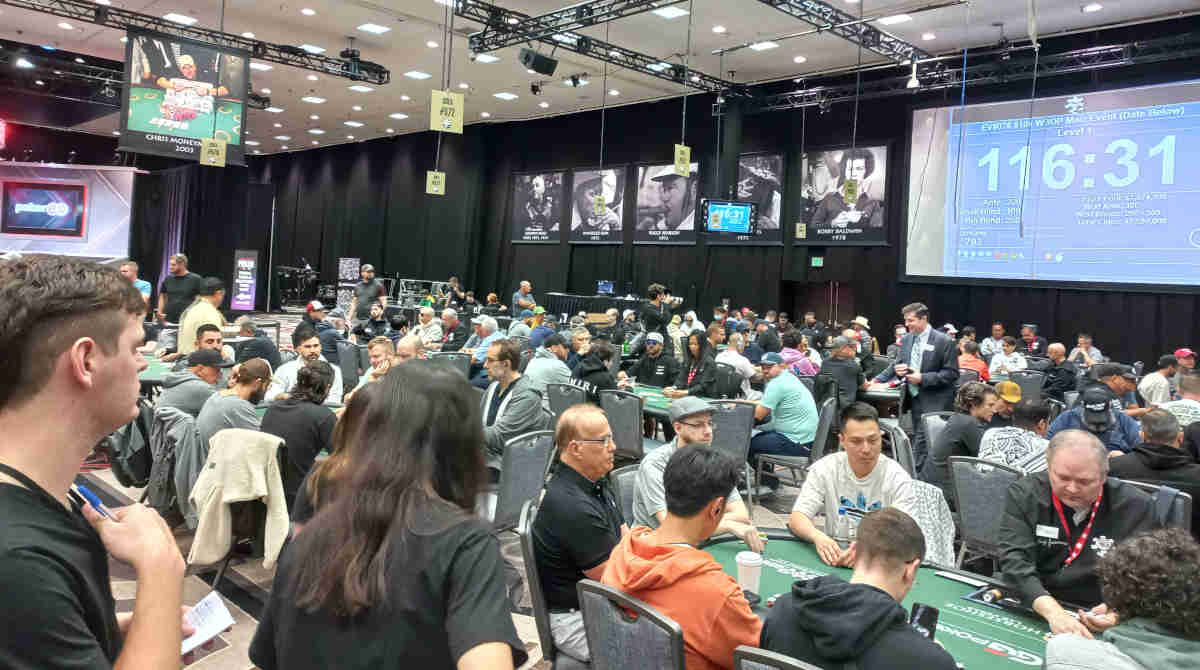 One of the team's owners, Ren Lin, managed to cash in 14 separate WSOP events, including a final table appearance in the $100k High Roller, totaling out at 160 points for just a $10 investment.
Sean Winter, Biao Ding, Adrian Mateos, and Dylan Weisman all returned more than 100 points for Team Lady Gaga, while Anson Tsang himself managed to add a humble 22 points to put the team in second place.
Just a single additional deep run would have made all the difference for the pair that made a lot of ruckus on draft day and definitely made the competition more fun than it had been in previous years.
Team AJ Rounds out the Top Three
Team AJ, owned by professional poker player Andrew "AJ" Kelsall, placed third in this year's 25k Fantasy Draft, with one of their most affordable picks rushing to save the day.
It was Jesse Lonis, who went for just $3 on draft day, who ended up scoring 211 points for Kelsall, following his incredible summer that included a victory in the $50,000 PLO High Roller and countless other deep runs.
John Racener and Yuval Bronshtein both made solid returns on their $41 and $51 prices, landing 193 and 191 points, respectively, while the team owner himself added 157 points to the team's overall total.
Both Jerry Wong ($41) and Aram Zobian ($1), were able to break the 100 point mark, which ended up being enough for a third place finish, going up against some very strong teams that fell just short of top three.
Close Competition for Fourth Place
It was Team Fleyshman that ended up locking up 4th place, much thanks to the heroics of Phil Hellmuth ($71), who ended up having another amazing summer, as well as Chance Kornuth ($69), who managed to score 292 points and rank top of that team.
And yet, teams owned by the likes of Maria Ho, Daniel Negreanu, and David Baker, remained in close contention until the very end, but could not quite get there.
Despite having several early bracelet winners on his team, Daniel Negreanu was not able to make the money, as his team had a fairly bad end of the Series and failed to produce results in the final stretch.
Maria Ho once again managed some amazing picks in Brian Yoon ($18) and Yuri Dzivielevski ($99), but a few of her other horses underperformed and cost her one of the top spots.
The WSOP Main Event champion, Daniel Weinman, was picked for a price of just $31 by Team Riess, but the 250 points he collected for that victory were not enough to help the team too much, as they ended up in ninth position.
Thanks to all for another terrific year. I love working with @RealKidPoker, @audavidb and @markgregorich . Repeated thanks go to @ErikEidissen and @Kevmath. Thanks to the @PokerGO podcast and everyone else who seems to make this event bigger and better every year.

— 25kfantasy (@25kfantasy) July 20, 2023
With the WSOP now in the books, and the champions named, we will have to wait another year for a new edition of the always entertaining 25k Fantasy Draft, along with all the other fantasy competitions that come along with it each year.