WSOP 2022 Week 2 Wrap-up: Housewarming Event Breaks Records, Ivey on a Serious Grind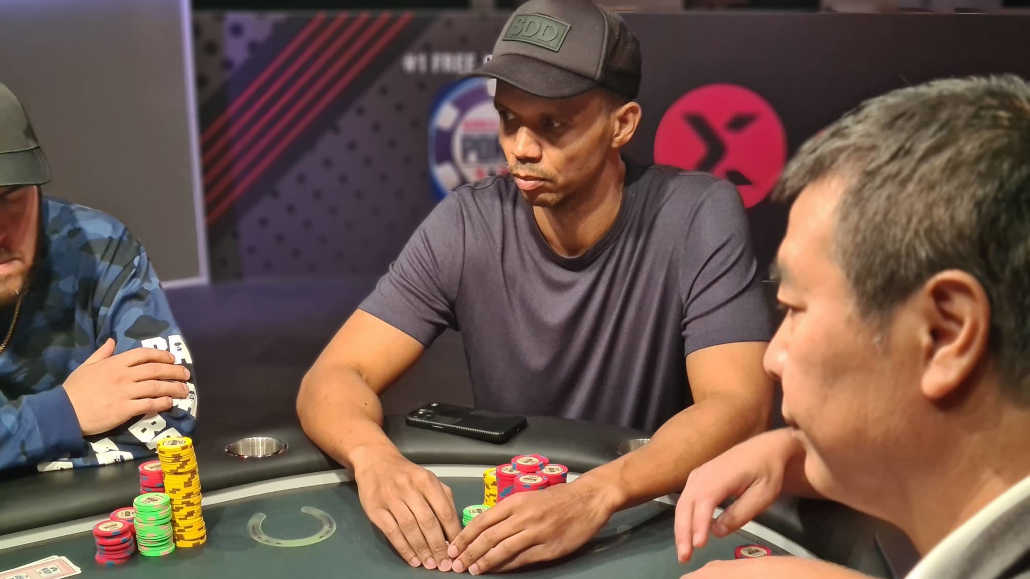 Another week of action at the World Series of Poker is behind us, and it was a very busy one. There were about a dozen bracelet winners last week, some of them claiming their first WSOP gold and some adding to the running count.
However, if there is one story that truly stood out, it was the one about the $500 Housewarming event. Featuring a very low buy-in for WSOP standards, it was designed to give everyone a chance to take their shot at a bracelet, and it seems that everyone did!
The Housewarming Event Breaks 20,000 Entries
A big turnout was certainly expected, but to see more than twenty thousand entries for a single event was certainly a (positive) surprise.
By the time the registration period was over, there were a total of 20,080 entries, generating a massive prize pool of $8,433,600.
This is a big prize pool for any event, let alone the one you could play in for a few hundred bucks.
No one was more thrilled about it than Henry Acain, the eventual winner, who took home $701,215 and his first WSOP bracelet after outlasting the massive field.
Acain may not be a "big" name in poker, but he's no slouch, either. Prior to this win, he had almost $200,000 in live tournament earnings, all of which came from grinding tournaments in the similar buy-in range (up to $600).
Everybody else who made it to the final ten walked away with a very nice payday as well.
Jared Kingrey, the runner-up, took home $433,255, the third-place finisher banked $327K, and even the first player eliminated received well over 100 times their buy-in.
Phil Ivey Means Business
As much as fans like seeing Tiger Woods of Poker in the mix, WSOP simply wasn't Ivey's stage for the past few years. This time around, though, he seems to be in for the long haul.
Phil has gotten involved in quite a few higher buy-in tournaments ($10K+), and it certainly looks like he'll be sticking around. If that's the case, we'll probably see him in the Main Event as well.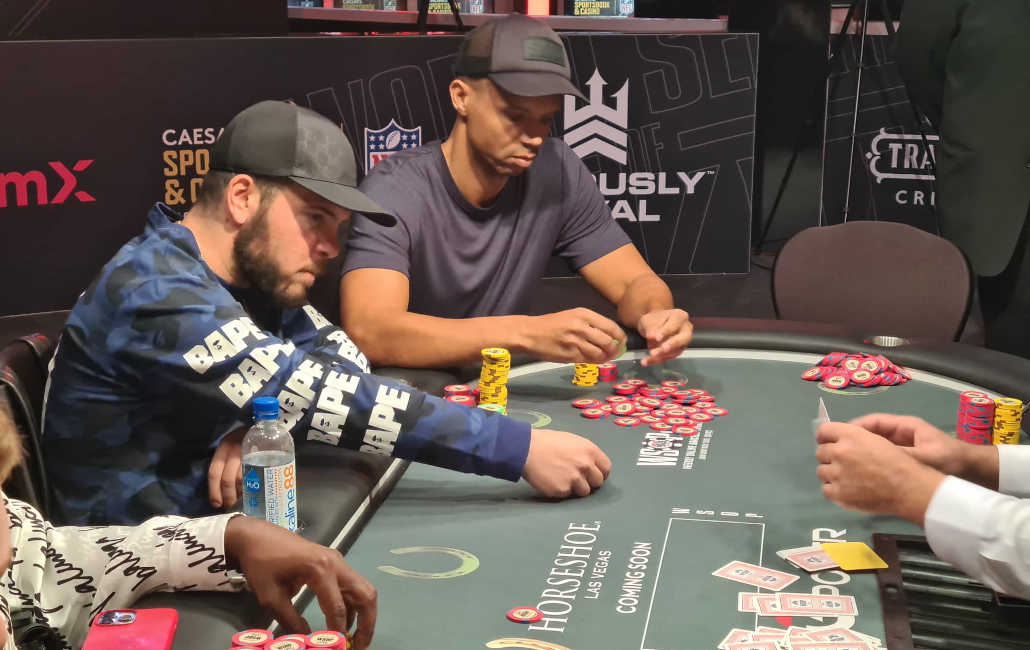 And, if anyone had any doubts about his game, it's quite clear that Ivey hasn't lost any of his magical touch. In fact, as I'm writing this, he's sitting at the final table of the $10,000 Seven Card Stud Championship, doing his thing!
COVID-19 Messes Up Plans for Some Players
Unfortunately, it hasn't all been good news during the last week. There's been quite a surge in players reporting they tested positive for COVID-19, putting a wedge in their plans for the Series.
Phil Hellmuth was one of the first players to publicly come out with an announcement about a positive test, but it wasn't long before others followed suit.
Sigh… pic.twitter.com/JmvhhLldBX

— phil_hellmuth (@phil_hellmuth) June 11, 2022
For the time being, this hasn't interrupted normal day-to-day operations at the World Series, and we hope this will remain the case.
Unfortunately, the threat of infection has deterred some players and forced them to change their plans, including legendary Doyle Brunson.
looks like covid is everywhere at the WSOP. I'm gonna have to miss some tournaments I wanted to play but there are 2 unvaccinated in my house.

— Doyle Brunson (@TexDolly) June 11, 2022
WSOP 2022 Player of the Year Update: Schindler Leading the Pack
With some events now in the books, the Player of the Year race is starting to shape up. At the moment, it's Jake Schindler leading the pack with 1,842 points.
Schindler has had a very strong start to the Series, winning a bracelet in a $50K High Roller and finishing runner-up in another $25K event.
Sitting in the second spot is David Peters. Like Schindler, he's already won one bracelet this year, and he had a couple of deep runs, good for 1680 points.
Of course, this is still early days, and these standings can easily change overnight. With several events happening every day, we expect a lot of changes at the top in the coming period.
The week ahead could bring some clarity if someone can string along a few big results and really break away from the rest of the field.
Either way, we'll keep an eye out and try to keep you updated through these weekly reports and other interesting articles as the action continues to heat up in Sin City!