First Time at the WSOP: What Your Las Vegas Trip Will Cost You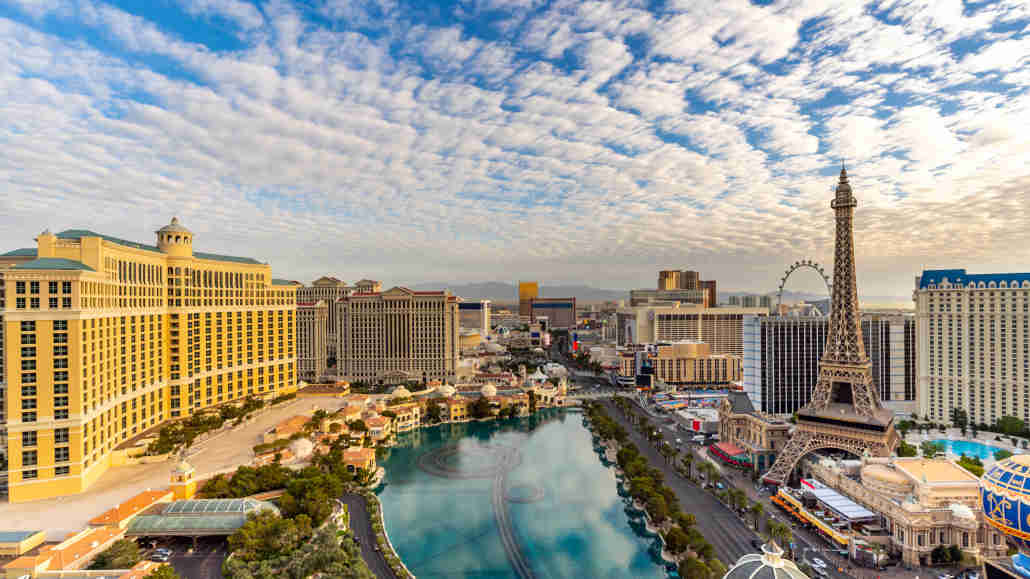 The WSOP is fast approaching, and it is high time you start planning your Vegas trip if you haven't done so already.
Those who have done it before know what to expect, but if this is your first time visiting Las Vegas for the WSOP, there is a lot to think about.
A trip to the WSOP can mean different things to different people.
While the high-stakes pros are staying at the most expensive hotels and depositing millions into their accounts to get ready to play the high-rollers, you can actually have some fun at the WSOP on a budget as well.
The duration of your trip can also vary. The Series will go on from May 31 to July 18. You can go anywhere from playing a full schedule to just visiting Sin City for one weekend to play a specific event.
So how much is it going to cost to play at this year's WSOP? I go through the different expenses you may incur while in town and come up with some numbers that may be of use in planning your visit.
Getting to Las Vegas
The first thing is first. If you are going to play at the WSOP, you will need to get to Las Vegas from your current location.
That will mean flying out for anyone from outside the US or possibly driving if you live in the US.
If you are in the US, here is some basic millage that you will need to go with your car if you plan to drive to Las Vegas from different parts of the country:
Los Angeles: 270 miles
San Francisco: 556 miles
Austin: 1,270 miles
Atlanta: 1,970 miles
New York: 2,522 miles
Based on this mileage alone, I think it becomes quite clear that driving makes sense if you live on the West Coast. The folks from the East Coast are definitely best off flying into town.
You should also consider that you will have to pay for parking during your stay in Vegas, so flying out probably makes the most sense if you are not close to town.
Fortunately, local flights to Vegas are not too pricey.
Flying from New York to Las Vegas during the WSOP will cost you between $250 and $350 if you fly coach, which is a pretty good deal.
A flight out of Austin can be found for as little as $150, while players flying in from Florida will need to pay between $300 and $400 to get to Vegas for the Series.
Things get a little bit more expensive if you are flying from Europe.
Flights out of London are available at $800 to $1,100, Berlin for $550 to $850, Barcelona from $900 to $1,200, etc.
Visitors from other parts of the world may need to spend a few extra bucks, with Melbourne to Las Vegas connections costing in the $1,500 range and Tokyo to Las Vegas just slightly cheaper, starting at $1,300.
Of course, keep in mind that better deals can be found for flights if you book early.
This is why considering flights for next year's WSOP should already be in your mind if you plan on playing in 2023.
Yet, the truth is that the cost of your plane ticket will probably not be your biggest problem when visiting Las Vegas, as even the pricier flights from Europe are still in the $1k range and quite affordable for most players.
Hotels and Accommodations in Las Vegas
The price of accommodations is always something to consider when planning out a trip, especially if that trip is going to be one to a far-away destination and longer than a few nights.
If you plan on being in Vegas for the duration of the WSOP, that will mean more than 45 nights. Thus, you will want to find affordable accommodations that will still allow you to have a good time.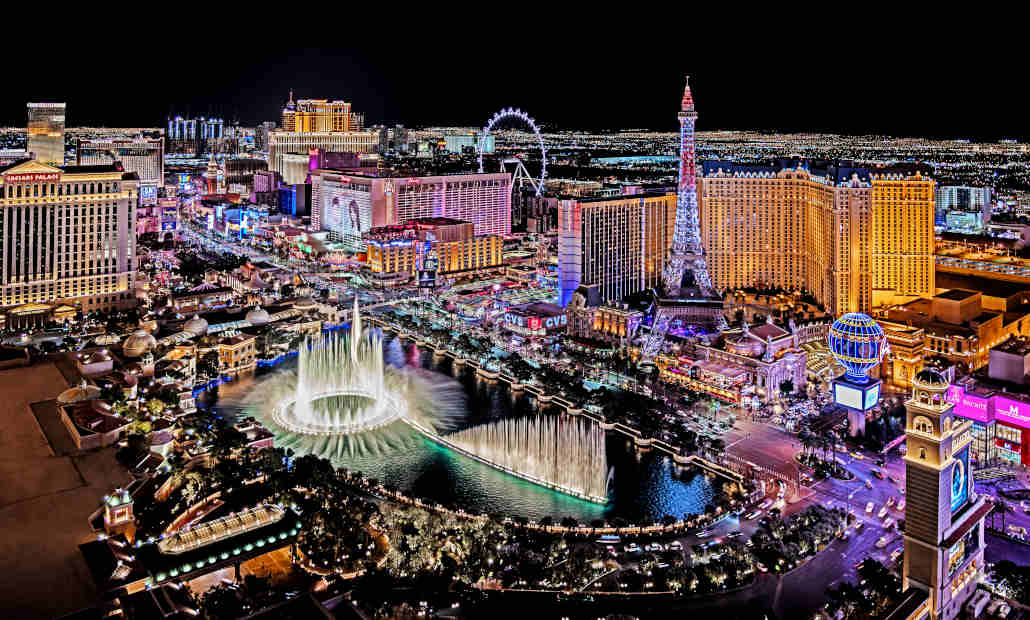 Perhaps the biggest thing to consider here is whether you are traveling alone or with someone else. Getting a room for two will usually be the more affordable option when split down the middle.
If you are traveling alone and want to dedicate yourself completely to poker, Vegas actually offers some incredibly affordable options in youth hostels.
You could spend the entire time of the WSOP sleeping in one of the beds in any one of these hostels without spending much more than $1,000 for your accommodations.
Of course, the stay in such a place will not be luxurious but could be a great way to meet some new people and have some fun, especially if you are young and eager for adventure.
Other options for lone travelers include private rooms or studios suites in various resorts, ranging from $70 to $100 per night and beyond.
A stay in the more well-known Vegas resorts will cost anywhere between $100 and $300 and beyond, depending on the exact place you want and the type of room you pick.
A more practical way to travel to Las Vegas is with someone, whether it's a personal friend or another poker player looking to split costs, with rooms for two always being the more affordable option.
If you are going with a friend, the cost of sleeping at the Paris Las Vegas Hotel & Casino, the venue of this year's WSOP, will be anywhere between $113 for a simple room with two queen beds to $189 for the Burgundy Room with a king-size bed and the view of the Resort's replica of the Eiffel Tower.
One thing to note is that Resorts charge significantly more for stay over the weekends.
This means your price for the weekends could go up from $100 to $400 very fast, which should be taken into consideration.
For example, while the cheapest night in the Paris will only cost you $66 for a double bedroom, spending the whole month of June in that same room will cost you a total of $5,500 or more.
This takes me to the next option, which is staying away from the Resorts altogether and renting a place through Airbnb or a similar site.
With condos and suites near and on the Las Vegas Strip available for the entire duration of the WSOP at prices between $3,000 and $5,000 for two people, this may be the most affordable and comfortable option.
If you are looking to travel with your whole group of poker friends, the best option may be to rent a house in one of Vegas' suburbs and pay a few thousand dollars each for an absolutely amazing and luxurious experience that you won't soon forget.
In either case, I would count that accommodations in Las Vegas will cost me anywhere between $50 and $150 per night of stay, depending on the factors I mentioned, and assuming I am not looking for the utmost luxury the city has to offer.
Dining, Entertainment, and Nights Out
Las Vegas is world-famous as not just the best place to gamble but also one of the best places to go if you are looking for entertainment.
This includes everything from simple dinners and cocktails in local restaurants and bars to special dinner shows at various Resorts, visits to strip clubs and other adult locations, and various stand-up comedy shows, concerts, and more.
With so much on offer, it can be difficult to pick what you want to do during your visit, as your time and your budget will probably be limited in some way.
One amazing thing about Vegas is that there are so many things that are free and still super entertaining.
For instance, Lake of Dreams at the Wynn offers an amazing show while costing you nothing more than the price of your dinner.
On the other hand, you will have to pay around $75 per person to see the Excalibur's Tournament of Kings, but the entertainment value of this medieval-themed show is more than worth it.
The selection of restaurants in Las Vegas is absolutely astounding, with most of those in the actual Resorts offering steaks and similar dishes at prices starting from $30 and going up to $100 and more.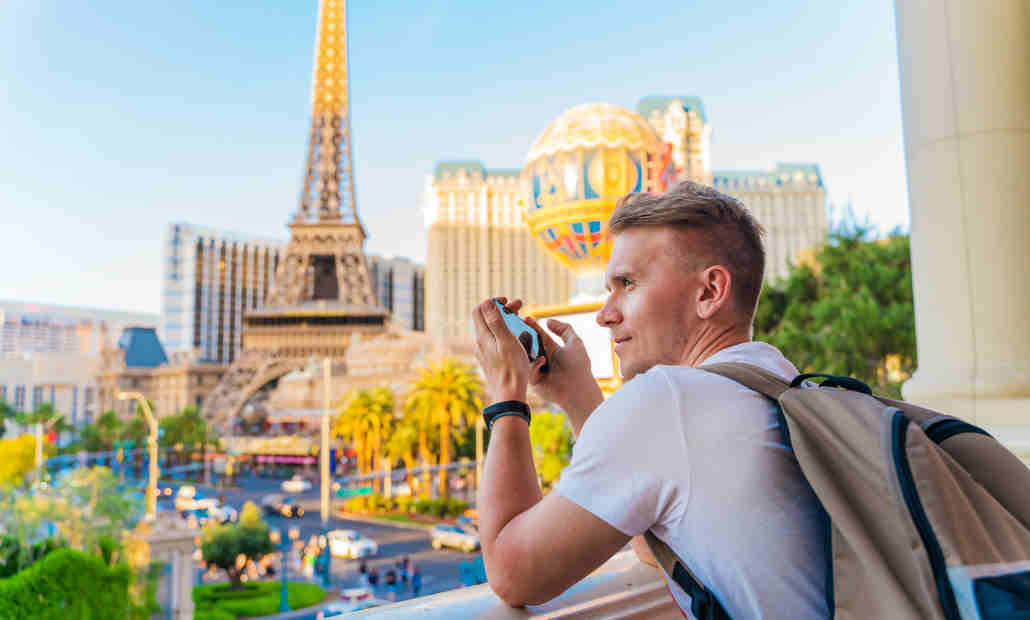 Still, you can get some cheaper food in the various fast foods and restaurants outside the resorts or earn comp points at the tables and use those to pay for your food.
If you are a high-roller and looking to gamble for high stakes, your food, drinks, and often show tickets as well will be completely free and comped by the house.
For most poker players, however, food and drinks will come at a cost.
Yet, all Vegas locals know that the real trick to drinking in Sin City is doing so in the casinos, where drinks are free for anyone who is gambling at all.
Even if you are playing penny slots, your drinks in Las Vegas casinos will be free, and all you will have to do is tip your waitress when she brings over that juicy cocktail.
Las Vegas nightclubs are notoriously expensive, so you should expect to pay as much as $1,000 or more for a table in places like K'Pri, VooDoo, or the XS.
You can absolutely have fun in Vegas on a budget, but getting into and having fun at the more luxurious places will definitely be an experience that only those with deeper pockets can afford on a regular basis.
What About Poker?
This brings me to the most important part, the costs of actually playing poker in Las Vegas during the WSOP.
There is not a single place on earth where more poker games are available than Vegas, and this becomes especially true during summertime when the Series is in town.
WSOP bracelet events are only a part of what's on offer, as every casino in town is throwing games during this period, and most poker tables are fully booked.
At the WSOP itself, players will have the opportunity to play in dozens of $10k and $5k events like most years.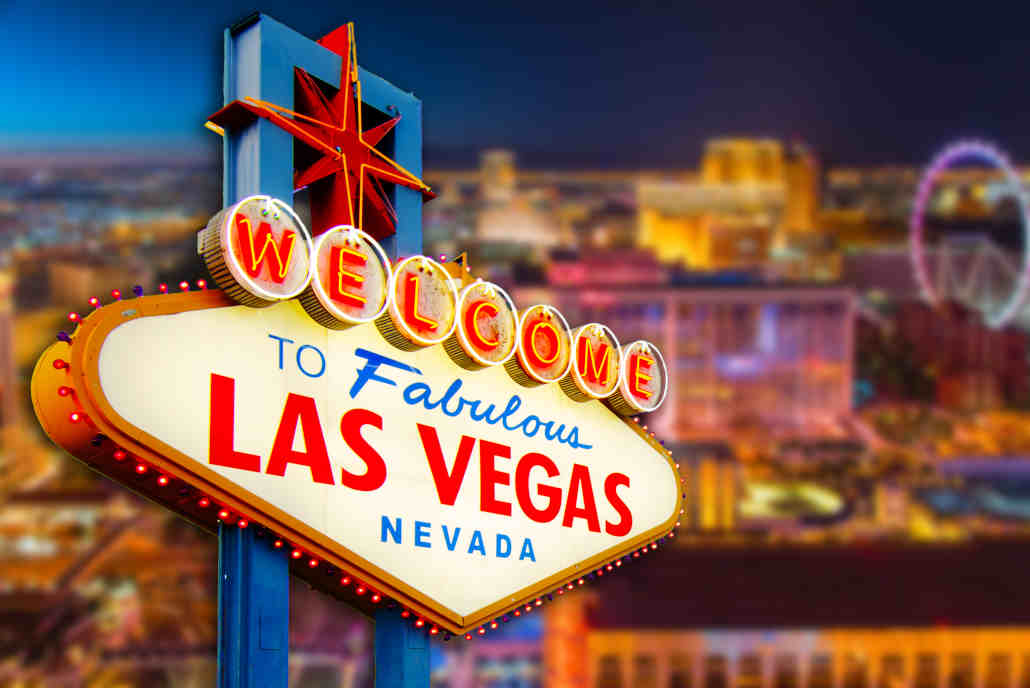 However, I want to focus a bit on the events that players on a budget will want to jump into especially during their first visit to Las Vegas.
Here is a quick list of the most affordable poker tournaments at this year's WSOP and when you can play them:
Event #5 – $500 The Housewarming NLH – June 2
Event #11 – $600 NLH Deepstack – June 6
Event #25 – $800 NLH Deepstack – June 12
Event #43 – $500 NLH Freezeout – June 20
Event #51 – $400 COLOSSUS NLH – June 24
Event #57 – $600 Deepstack Championship – June 27
Event #64 – $600 PLO Deepstack (8 Handed) – June 30
Event #71 – $1,111 One More for One Drop – July 7
Event #75 – $777 Lucky 7's NLH 7 Handed – July 10
Event #80 – $600 Mixed NLH/PLO Deepstack – July 13
Event #82 – $800 8 Handed NLH Deepstack – July 14
These are only the most interesting low buyin events at this year's WSOP, and as you can see, there are quite a few on the list.
If you were to fire a single bullet in each of these, you would be paying $7,288 for 11 separate opportunities at an official WSOP final table or even a bracelet if you get lucky enough.
Of course, you can expect these all to be massive field events, which means bringing some re-entry bullets would probably be a good idea.
Events like The Housewarming and COLOSSUS will feature multiple Day 1 flights, which means you can have a fresh start on several different occasions in these.
If you have a bigger bankroll at your disposal, a multitude of $1k and $1.5k events are also in the mix, including the popular $1.5k Millionaire Maker, which guarantees a cool million bucks to the winner.
Apart from WSOP events, tournament poker players will want to take a look at the following tournament series in Las Vegas this summer:
2022 DeepStack Poker Championship – The Venetian
2022 Wynn Summer Classic – The Wynn
Combined, these two tournament series offer another 150 poker events with significantly lower average buyin than the WSOP.
The DeepStack Poker Championship at the Venetian will offer tournaments with buyins between $300 and $800.
Those playing the Wynn Poker Classic can expect similar buyins despite the full schedule not yet being released.
Of course, other smaller tournaments are also available in every casino on the Strip and off it, as everyone will be battling for their share of the action with so many poker players in town.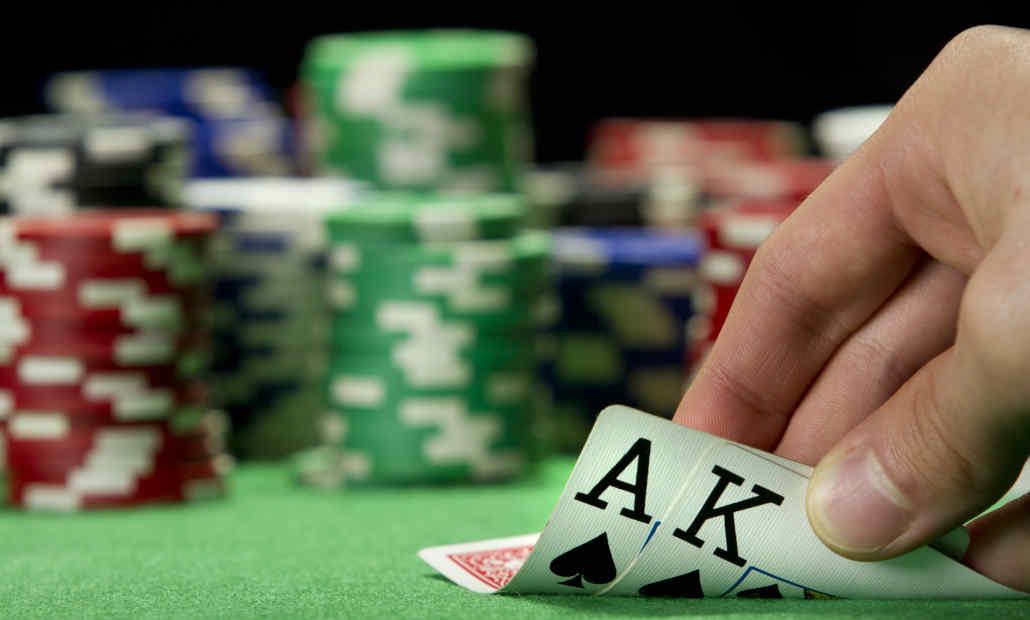 Finally, you can always go up to the cash game areas in various casinos as well, where stakes go from $1/2 and all the way up to $100/200 and beyond.
The selection of cash game tables in Vegas is legendary, and you will be able to buyin for as little as $100 at the $1/2 and $1/3 NLH and PLO tables.
The rake in Vegas is not the most affordable in the world, but you will be getting comp points as you play. You can use these for all sorts of perks, including food and accommodations.
Paying the Tax Man
Now that you have figured out how things work in Vegas, what kind of money you will need to pony up for planes, hotel rooms, and tournaments, there is another point I need to bring up.
Poker players who are not from the US may be surprised to hear just how much of their tournament winnings will be withheld by the casinos for tax reasons.
If you are an American citizen or a visitor from most countries in the world, you will pay close to 40% of all tournament winnings above $5,000 right at the cage.
You read that right! Most poker players pay about 40% on their tournament winnings in Vegas, and there is no way around that.
Looking at the final numbers at the 2021 WSOP, it is interesting to see that Jareth East, a British player who finished in 8th place, ended up taking home $1.1 million, which is exactly the same as what Ozgur Secilmis (Turkey) took home after paying the tax on his $1.8 million win.
Players from certain countries, such as the UK, Austria, Belgium, Germany, Netherlands, Germany, Japan, Russia, and some others, are exempt from paying this tax.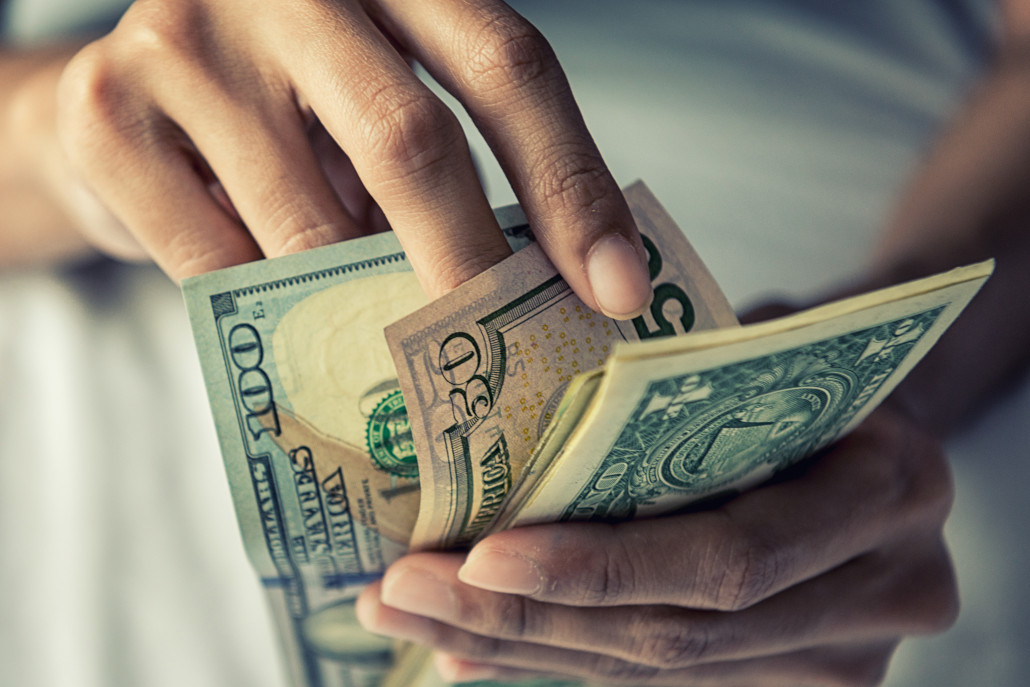 However, if you are coming to Vegas from most countries in the world, you may want to think long and hard about what tournaments you enter, as you may have to pay tens or even hundreds of thousands in taxes if you end up winning big.
Of course, your win will still net you a big profit, but from a perspective of a professional poker player, paying such a high tax can be detrimental to the ROI in the long run.
It is also worth noting that you won't pay any tax on your cash game winnings. This actually makes playing cash games in Las Vegas infinitely more profitable than playing tournaments alone.
Putting it All Together: How Much Will a Vegas Trip Cost Me?
I have talked about flights, accommodations, entertainment, poker, and the costs of each of these aspects of staying in Vegas during the WSOP.
In my estimate, a good trip to the WSOP will cost you at least $15,000.
This would include coming to Sin City, staying there for about a month, enjoying some dinners and nights out, and playing a reasonable schedule of low-stakes tournaments.
Of course, you can come out for a shorter time and just play for one week, in which case anything between $3,000 and $5,000 will cover you.
The same kind of bankroll should be enough to play the lowest stakes cash games, which I would absolutely recommend, considering the high tournament winnings taxes in the US beat the purpose of playing for players from most countries.
Whether you prefer going after that big score or are happy to grind it out at the cash game tables, Vegas will be waiting this summer, with WSOP back in full swing.
Despite the seemingly high cost of things, I would absolutely recommend every poker player to make it out to Las Vegas at least once and experience the thrill and the fuss that WSOP regularly produces.