Teams DPMC, Lady Gaga, and Fleyshman Lead the Way in $25k Fantasy Draft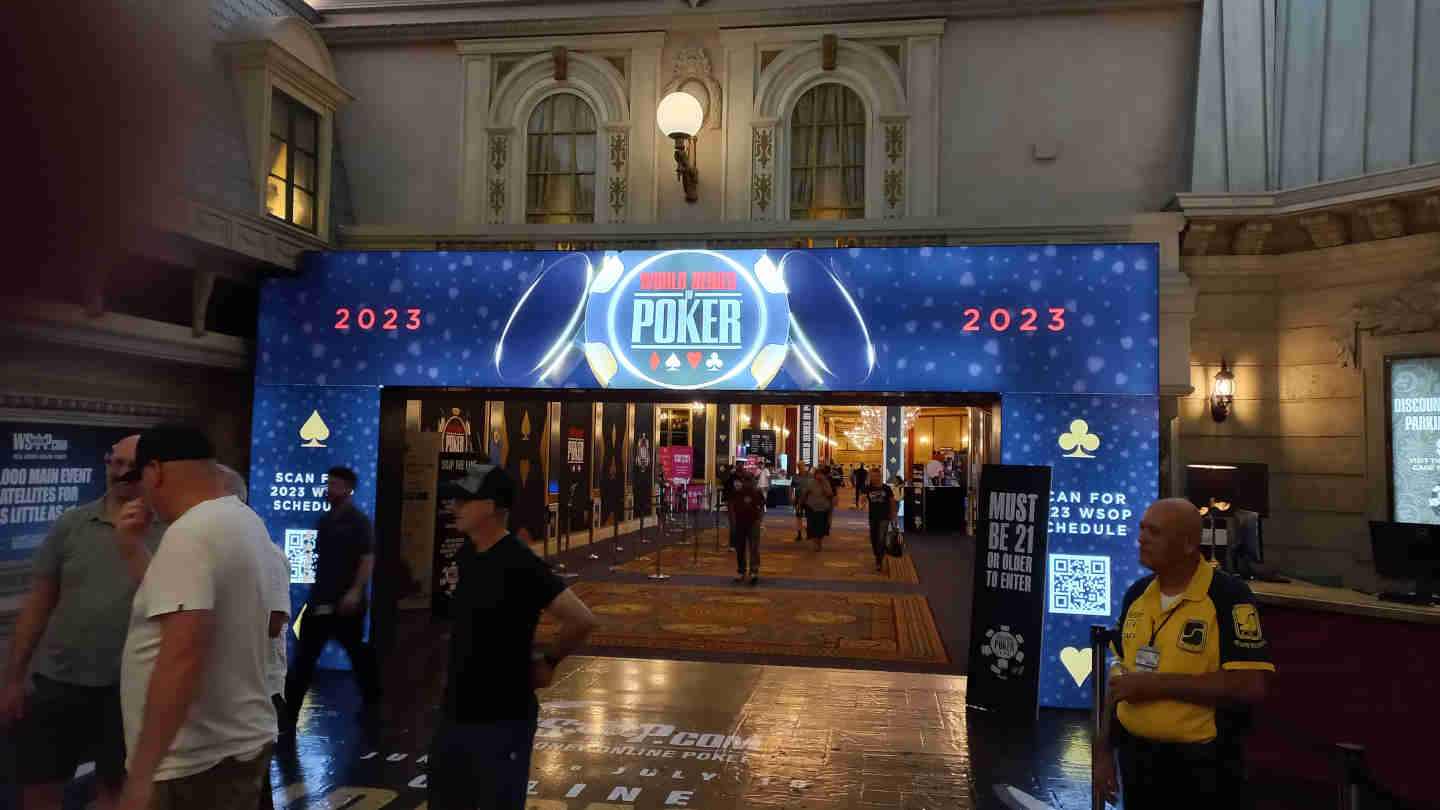 A full month has passed since the 2023 World Series of Poker kicked off on May 30, and both the Player of the Year race and the $25k Fantasy WSOP draft are entering their critical phases.
With dozens of events in the books, and many big names bagging new bracelets or multiple final table appearances, it has been a fun few weeks to be a poker fan.
While the likes of Shaun Deeb and Chance Kornuth have expectedly been among the highest point earners for all the fantasy WSOP contestants, the current POY leader Ian Matakis is one name that was not on anyone's mind during the $25k Fantasy draft earlier this year.
Team DPMC, owning Shaun Deeb and Mike Gorodinsky as the two biggest points earners currently sits top of the table, closely chased by Team Lady Gaga, and Team Fleyshman, who could very well take the lead once Phil Hellmuth's 17th bracelet win is accounted for.
At the bottom end of the table, Teams Lang, Reiss, and Benny are left chasing for some major points, as their chances of making the money in this year's competition has been all but snuffed out.
With the Main Event and several other major tournaments, along with a couple dozen smaller buy-ins still left to play, there is still plenty of time for teams in the middle of the table to catch up, but a few teams are certainly running away as favorites.
Team DPMC Holding to a Slight Lead
Team DPMC had not yet caught momentum when last we checked in on the $25k Fantasy competition, but now sits at the very top of the table.
This, of course, is much thanks to their biggest investment in Shaun Deeb, one of the best tournament poker players of all time.
Shaun's hunger for bracelets and POY titles is well-known, and he has been on a bit of a rampage over the last couple of weeks, capturing his sixth bracelet in a $1,500 Eight Game Mix event and final tabling three other tournaments.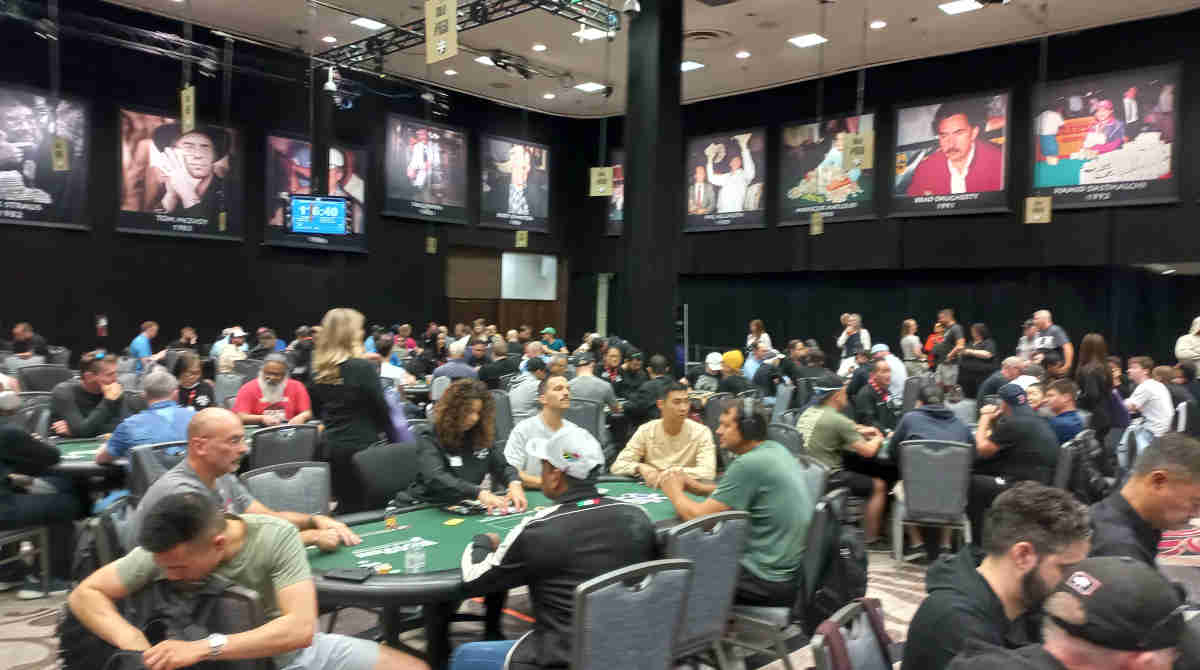 Combined, Deeb's 15 cashes were good for 231 of the 896 points Team DPMC has captured, with Mike Gorodinsky and John Riordan adding 196 and 160 points respectively.
A fairly stacked and well-balanced lineup of this team will likely have to rely on Shaun and Mike continuing their WSOP runs in force, and it would be very difficult to bet against either of these players, which means Team DMPC is looking good as we enter the final stretch of the Series.
Team Lady Gaga on the Heels
Typically speaking, the highest points' earners in the $25k Fantasy Draft are players with one or multiple bracelet wins, but this has not been the case for Team Lady Gaga, whose 893 points puts them in the second place by just three points at this time.
Alex Livingston, Ren Lin, Sean Winter, Biao Ding, and Adrian Mateos, have each won well over 100 points for this team, despite neither of them winning a bracelet so far this Series.
Instead, it would appear that Team Lady Gaga did a truly great job anticipating high volume and consistency this year, choosing players who could post regular deep runs regardless of variance.
While the names on Team Lady Gaga's list may not be as familiar to an average poker fan as those of Shaun Deeb or Daniel Negreanu, those with a bit of an insider's knowledge of the tournament poker scene understand fully why this team has been performing so well.
While there are still quite a few tournaments to play in this year's WSOP, it is likely that Team Lady Gaga will remain in contention for the three paying spots in the $25k Fantasy until the very end.
Phil Hellmuth Giving Boost to Team Fleyshman
It has been Chance Kornuth, who has been having the best summer of his life, who accounted for the biggest share of Team Fleysman's 816 points to date, as he was able to capture 289 himself.
Without winning a bracelet, Kornuth was able to make four final table appearances in some high stakes events, winning millions of dollars along the way.
A team stacked with previous WSOP Main Event champions and the Mizrachi brothers has been performing well even before last night, but it was "white magic" from the most decorated poker player of all time, Phil Hellmuth, that gave a major boost to Team Fleyshman.
Every year around 20 poker pros & I put up $25,000 each to draft 8 players that are going to compete during the 7 weeks of World Series of Poker tournaments.♠️♣️♥️♦️
(There's still 2 weeks left to battle for 1st place!)⚔️🥇 @25kfantasy pic.twitter.com/ReTc7zb7ua

— . (@danfleyshman) July 2, 2023
Phil was able to capture his 10th cash of this year's WSOP in the $10k Super Turbo Bounty event, before going on to win it all and claim his 17th WSOP bracelet and over $800,000 in cash.
Given the amazing form of both the self-proclaimed GOAT and Chance Kornuth, combined with the talent of the likes of Joe Cada, Ryan Riess, and Robert Mizrachi, it would be very hard to bet against Tam Flyshman to win it all.
Baker, Ho, Zamani, Deeb, and Negreanu Chasing
The middle of the table is stacked with teams in the 600-700 points' range, with teams owned by some of the most famous poker players in the world sitting there and chasing after the top three spots.
Last year, it was Maria Ho's team that won it all with a late comeback that was heavily impacted by Main Event results, and we could see more of the same this year as well.
The Main Event is the one tournament of the summer that will be played by practically all the players owned by a $25k Fantasy team, and mid-table teams will be looking for some deep runs in the big one for a chance to catch up.
The Main Event has kicked off yesterday and will be on over the next couple of weeks, and there will be plenty of other opportunities to win points along the way.
Stay tuned for more WSOP $25k Fantasy Draft updates after the Main Event, and more updates on the biggest tournament poker series in the world in general.