Are Poker Players Superstitious?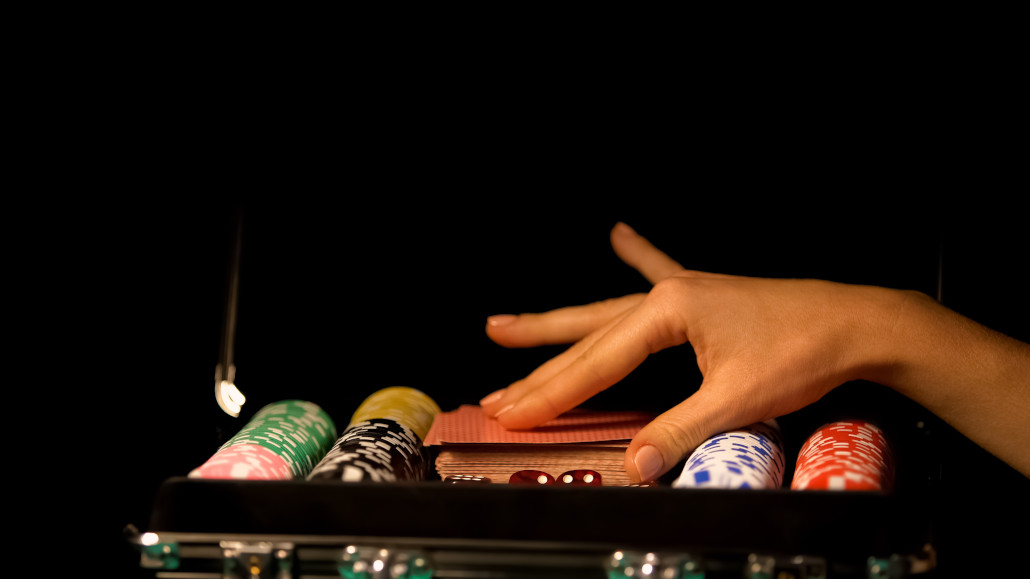 Superstitions, lucky charms, and totems are a common sight in poker. Even the most skilled and experienced poker pros aren't immune to superstitions and rituals they believe can bring them an edge when playing against their opponents.
And, although all of us have certain routines when playing, these poker players are known for their genuinely next-level superstitions that have marked their careers and most significant successes.
Here are some of the craziest and most widely known superstitions among professional poker players.
PIUS HEINZ – UNWASHED HOODIE
Pius Heinz took the world by storm in 2011, when he became the first German poker player to win a WSOP main event bracelet. In the process, he took home over $8 million.
But, what captured the attention of poker fans worldwide was Pius' styling, which remained unchanged throughout the entire WSOP event.
Pius came in day in and day out in the same white hoodie and kept on winning poker chips and progressing to later rounds. This was far from an accidental choice of a 22-year old who didn't pack any spare clothes.
Pius committed to wearing the same hoodie for over two weeks. His plan was simple – keep on wearing the hoodie while he's winning.
After the 2011 WSOP tournament, Pius kept wearing the hoodie to subsequent events for months. While we'll never know if he washed it since his biggest career win, it's certain that the only smell that he noses is the sweet smell of victory.
SAMMY FARHA – UNLIT CIGARETTES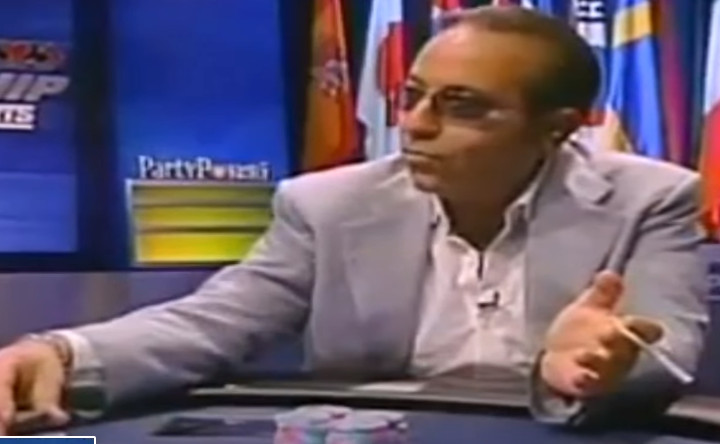 For most hardcore poker fans, the tournament that marked the turning point in the massive popularization of poker was the 2003 WSOP. More specifically, the Main Event that year.
One of the main stars of the competition was the Lebanese-born Sammy "Sam" Farha. Although he was already a famous poker player and WSOP winner, his unusual luck totem captivated the viewers throughout the 2003 main event.
The widely accepted story of Sam's lucky habit says that it originated at this very event. It tells that he was getting beat down at the felt table but that his fortunes quickly turned around when someone offered him a cigarette.
Sam ran through the competition and finished second to Chris Moneymaker, taking home a cool $1.3 million for his success at the competition.
Since then, Sam has always been seen dangling an unlit cigar from his mouth but never actually smoking it. His iconic styling is recognizable to everyone who has ever seen him play and has accompanied him to two WSOP wins in 2006 and 2010.
NANI DOLLISON – MECHANICAL MOUSE
A three-time WSOP bracelet winner, Nani Dollison is one of the most successful women poker players of all time. A part of the older poker generation, Nani saw the height of her success back in 2000 and 2001.
It was also the time where she exposed her unprepared opponents to an extraordinary superstition – a mechanical mouse with blinking eyes.
She kept it right by her side in many games she played during that period.
Not only this, but Nani let her mechanical rodent wander about the felt table to throw off other poker players. This superstition certainly made other players begrudge her, and it's hard to see how she could've done this two decades after. All of that said, it's undoubtedly one of the most quirky and strange practices any poker pro has had.
Since we're about halfway through the article, it's a good time to mention that poker players aren't the only ones prone to superstitions. They're quite common among all gamblers, including sports bettors, and are even common in other sports, including NASCAR.
Gamblers are always looking for a way to boost their edge and improve their chances. One way to go about it is by using a lucky charm. The other one is by finding the best places to play. To get started, check these sportsbook reviews. It'll probably give you a better head start than any amulet.
JOHNNY CHAN – LUCKY ORANGES
Johnny Chan is arguably one of the most efficient and successful poker pros of the last century. He dominated the WSOP scene in the late 80s, winning several bracelets over some of the best players of that era.
But, aside from his successes at the felt table, Johnny Chan is known for having a relatively weird and certainly very unique good luck charm. During the height of his success, Chan always played with an orange by his side.
At first, Chan employed this routine more from a practical than superstitious standpoint. More to the point, he used the orange as an air freshener when playing in crowded and smoke-filled local poker rooms. It helped him focus and clear his mind during important games.
As WSOP grew and became more mainstream, smoking was entirely banned from the competition. However, Chan appreciated the comfort and, perhaps, the luck these oranges brought him over the years. So, he continued bringing oranges whenever he played, even long after the smoking rule change.
DANIEL NEGREANU – THE ROCKY MOVIE FRANCHISE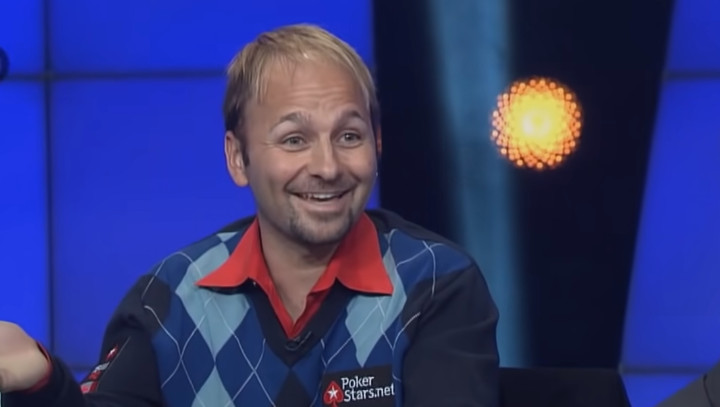 Staying on the topic of weird and unique superstitions, Daniel Negreanu's pre-tournament habit is definitely an extraordinary one. He doesn't have a lucky charm that he brings to the table. Instead, he draws his luck from a very different routine.
The Canadian likes to watch the entire Rocky franchise before big competitions, as he feels that it helps set him in a motivated and winning mindset.
The Rocky franchise features some of the most motivational scenes in movie history, and it's easy to see how these movies help fuel Kid Poker's "Eye of the tiger." With six bracelets and 45 final tables, the routine has certainly worked for him so far. Negreanu remains one of the most successful and recognizable faces in the world of professional poker.
DOYLE BRUNSON – CASPER THE CARD PROTECTOR
Card protectors are a common luck totem among poker players worldwide, but no example is as well-known as that of Doyle Brunson and Casper, his lucky card protector.
Brunson and Casper shared success that lasted for decades, as this lucky charm marked the latter part of Texan's illustrious career.
This story goes even further, as Brunson claims that he made over $15,000 renting Casper to other players at $100 or more per game. What's more, Brunson even agreed with Howard Lederer to leave the lucky charm to him in his will for a price of $3,500.
Casper is not only one of the coolest and best-known good luck charms among poker players but it also appears to be the most profitable one, as far as we can tell!