Best Gambling Songs When Playing – We Have You Covered!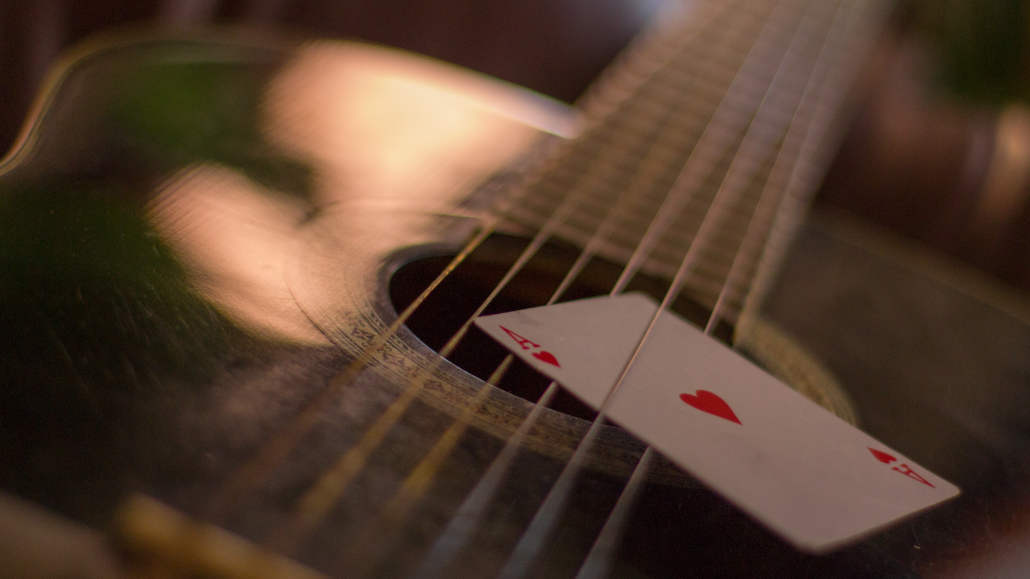 14 minutes
Last Updated: November 6, 2022
An epic rock guitar solo can pump you up for a big session, and a soothing jazz or blues melody can help you set a relaxing tone for a calm night of gambling.
Music adds emotion and depth to any experience and can make your gambling session more pleasant and entertaining.
Luckily, there are more than enough gambling songs to pick from when crafting the perfect gambling playlist.
Here's our list of the 25 best gambling songs, many of which are even recognized by those who aren't in the gambling world.
25. Poker Face – Lady Gaga
Lady Gaga released Poker Face in 2008, and the song was an instant hit in the gambling world, especially among poker players.
The main message behind the lyrics is bisexuality, which most listeners don't catch on to, as the song is riddled with innuendos.
In the song, the man she's dating must read her "poker face" as she fantasizes about someone else while with him. This song is particularly praised for its catchy chorus and robotic hook.
24. Casino Boogie – The Rolling Stones
Apart from the name itself, Casino Boogie doesn't contain any clear references to gambling. The lyrics are a bit confusing, but Jagger's voice and the blues-rock style of the song make Casino Boogie very intriguing.
The Rolling Stones created this song in an unusual and completely random manner.
Mick Jagger wrote different phrases on torn pieces of paper, and the band members picked each bit one by one.
So, the order of the lyrics you hear in the song was decided based on the order of the pieces of paper picked out. The Rolling Stones never actually played this song live.
23. Beatin' the Odds – Molly Hatchet
The American rock band Molly Hatchet has been around since 1971 and is still active. Even with such impressive longevity, it's arguably one of the most underrated rock bands of all time, as few people have heard of it.
Their hit song Beatin' the Odds, from the album of the same name, ticks all of the boxes that make a great 1980s rock hit.
It has solid lyrics telling a story and powerful southern rock riffs that will have you playing the air guitar while gambling online.
22. Easy Money – Billy Joel
Some gambling songs on this list often speak in gambling innuendos while talking about other things. Easy Money is not one of these songs. It's all about gambling, plain and simple.
Billy Joel sings from the perspective of a gambler always seeking any kind of betting action, whether it's betting at tables, fights, or the race track.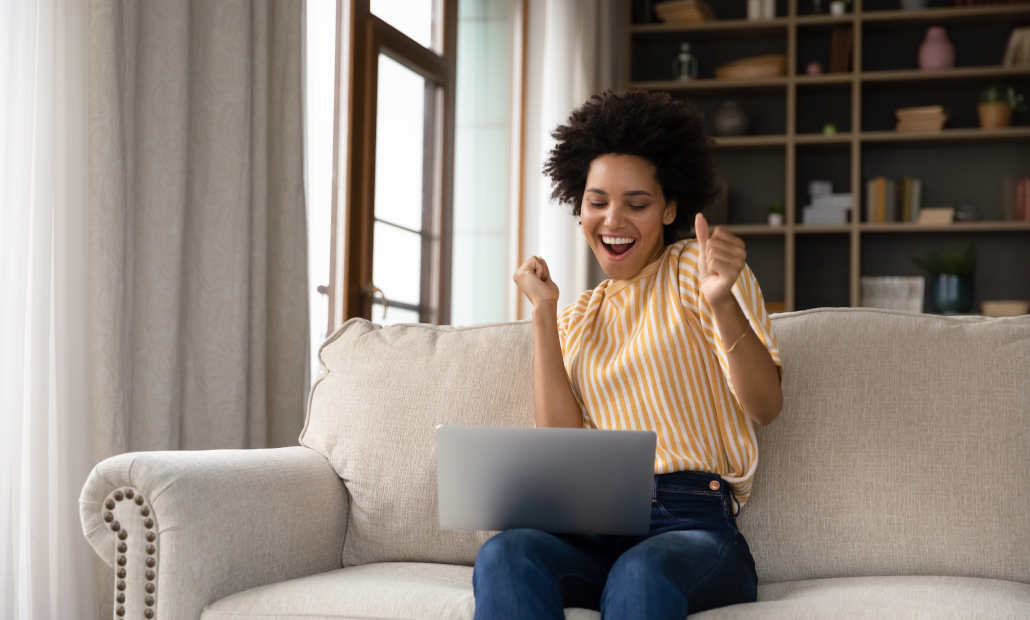 In his personal life, he often said that he adamantly avoided gambling for his entire adulthood after losing his entire life savings as a teenager when he was talked into betting on horse racing.
Easy Money was a big hit in the 1980s and was featured in a movie of the same name that came out in 1983. In the movie, Rodney Dangerfield plays a hopeless actor constantly pursuing the hopes of landing easy money.
21. Atlantic City – Bruce Springsteen
Atlantic City is famously known for its buzzing casinos, but also the fact that it was always behind Las Vegas in terms of popularity.
And, this Bruce Springsteen song named after the city evokes these feelings. Also, it summons emotions of uncertainty and dread regarding the introduction of legalized gambling in Atlantic City, which was in the air in the 1980s.
It is about a young couple that escapes to Atlantic City to escape from their problems and find a better life. But, the man soon gets involved with organized crime in the city and is killed by a rival gangster.
20. Waiting for an Alibi – Thin Lizzy
Waiting for an Alibi is about a gambling addict who can't stop playing. He's not a bad gambler, nor does he lose too often, but his issue is that he gambles too much.
Even when he's not at the table, he's always looking to get back in the game.
While Thin Lizzy presents the story through a gambling addicted-character, the lyrics are based on lead singer Phil Lynott's battle with addiction.
Only his battle wasn't with gambling but with heroin. A battle that the singer, unfortunately, lost seven years after this hit came out. Waiting for an Alibi is one of Thin Lizzy's biggest hits, alongside The Boys Are Back in Town.
19. Deck of Cards – Tex Ritter
Deck of Cards was written and composed by the country singer T. Texas Tyler.  While the original is great in its regard, the song is perhaps best known in country music legend Tex Ritter's rendition.
It tells a tale of a young US soldier in WWII. While camped near a town called Cassino, the soldier is arrested for playing cards at a church.
When taken to a Provost marshal, the soldier candidly explains that the card deck serves him "as a Bible or almanac, but also a prayer book."
While an oldie, this song definitely relates to many players today. Those who take solace and find happiness in playing cards will undoubtedly identify with the main character of the song.
18.  Deal – Grateful Dead
Many Grateful Dead hits seem to be placed in the Cowboy Era of US history, and Deal follows the same pattern.
While it's not clear whether or not they're singing about cowboys specifically, the song is about manly men who seem to be gamblers and perhaps cheaters and hustlers.
With lyrics such as "Watch each card you play and play it slow" and "Wait until your deal come round, don't you let that deal go down," the storyteller advises us to play slowly, wait, and make a move when the opportunity arises.
Truly a perfect gambling song, especially if like to play poker!
17. The Winner Takes it All – ABBA
The iconic song by the Swedish pop group ABBA hits hard no matter which side of the pot you find yourself on. The lyrics of The Winner Takes it All speak about one player taking the entire pot and the other one losing everything.
Moreover, when you know the background of this song, it hits even closer to home, describing a painstaking split between two people who used to love each other.
The lyrics are written by Bjorn Ulvaeus, who used the heavy emotional impact of his divorce as his inspiration.
16. Losing Hand – Ray Charles
Ray Charles is one of the pioneers of soul music, and his songs are still among the best in the genre.
When considering his music, most people think of emotional blues singing about some loss or sorrow. And, Losing Hand isn't different in this regard.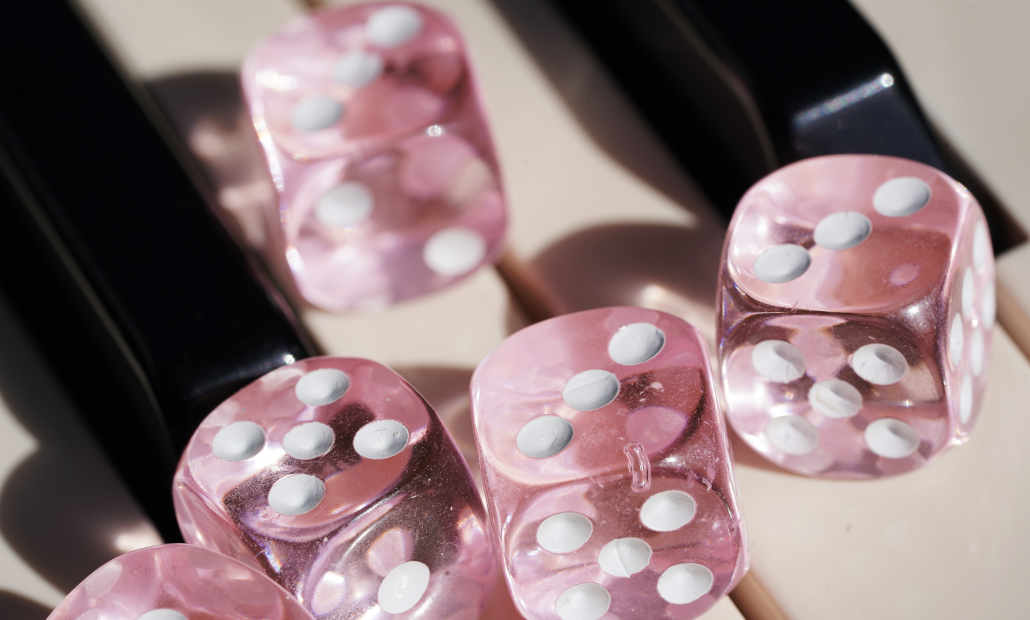 Although Ray Charles doesn't sing about gambling for money, Losing Hand reflects on gambling away something much more meaningful.
He sings about gambling on "his baby's love, and getting the losing hand," with his love using him for her "joker's cause."
15. Pokerface – Ghostface Killah
If you're a fan of hip-hop, Pokerface by Ghostface Killah is perhaps the best song in the genre revolving around the topic of gambling.
The song tells us a story about an epic no-limit poker game at the Borgata.
Passionate poker players will certainly appreciate hearing the plentiful references and terminology Ghostface Killah included in this song.
The song is catchy, with a good beat and a recognizable rap style that prevailed during the early and mid-2000s.
14. The Card Cheat – The Clash
As the name gives it away, The Card Cheat is a song about a dirty and lonely gambler who doesn't shy away from cheating to win.
As it usually happens, he is caught and killed during a card game as the song ends.
Like many The Clash songs, this one tells the tale of an outsider who can't find his place in society.
However, this song is significantly different from other hits from this British band, as it experiments with adding the piano and a trumpet.
13. The Ace of Spades – Motorhead
The Ace of Spades, from the 1980 album that carries the same name, is Motorhead's most popular song. This song is all about gambling and taking risks without any hesitation.
It's filled with gambling references from several games, including poker, blackjack, and craps.
The lyrics are fairly dark and nihilistic, and the heavy guitar solos make this an adrenaline-pumping song that will surely get your blood pumping.
That said, brace yourself for risky and unpredictable moves that you're guaranteed to make while mesmerized by Ian Lemmy Kilmister's voice.
12. Shape of My Heart – Sting
Sting explained that the song tells a story of an experienced and skilled card player who excels at the game.
But, the player doesn't gamble to win. He gambles to find out something he's missing from his heart. He wants to find the logic in the luck of the game.
Whether or not you want to read into the lyrics, Shape of My Heart has a beautiful melody and a mesmerizing riff. Since its release in 1993, it became a pop classic and a song that many gamblers identify with.
11. Tumbling Dice – The Rolling Stones
The second Stones hit on our top 25 gambling songs list, Tumbling Dice, is a bonafide rock classic.
With craps as the main gambling theme of the song, Tumbling Dice speaks about a man who keeps on rolling from night to night, playing the field and taking chances with different women.
Looking at the background of Tumbling Dice, it's a song that certainly doesn't get enough credit for what it is. It came out in 1972 when the Rolling Stones were on the brink of breaking up.
 It was the lead single on the Exile on Main St double album, and it brought the members back close together, saving one of the greatest bands of the rock era.
10. Viva Las Vegas – Elvis Presley
Viva Las Vegas has been played so many times that some seasoned gamblers might be tired of hearing it.
Nevertheless, it's one of the best gambling songs of all time and a song that directly includes the capital of gambling, Las Vegas.
This 1964 song perfectly encapsulates the excitement, glitz, and glamor of playing in Vegas. Although that era of gambling is long gone, you can still set a retro mood by listening to it while gambling.
9. Do It Again – Steely Dan
Unlike the fast-paced and loud song at the previous spot, Do it Again is a mellow and relaxing tune with soft rock and funk rock elements.
Nevertheless, the topic of the song is very serious, as it speaks about a man with mental issues.
Like a gambling addict, the man who Do it Again is about denies that he has any problems but has trouble controlling his urges.
He swears he's on a better path, only for the lead singer to say, "Then you find you're back in Vegas with a handle in your hand." In other words, he easily reverts to his harmful behavior.
8. Luck Be a Lady – Frank Sinatra
The lyrics of Luck Be a Lady are sung from the perspective of a hooked gambler who hopes to win a bet. What's more, if he wins his bet, he will manage to save his relationship with the love of his life.
This track is often considered one of Sinatra's signature songs.
Even so, it was written by Frank Loeser and performed by several other artists well over a decade prior to Sinatra putting his twist on it.
7. Desperado – The Eagles
Full of poker mentions and allusions, Desperado is a song about a lone cowboy. The main theme behind the lyrics is how you have to pay your dues and suffer for your art to be exceptional.
In popular culture, Desperado is widely considered one of the Eagles' best-known songs. This power ballad was included on the 500 Greatest Songs of All Time list by Rolling Stone.
It's been featured in many shows and movies and covered by legends such as Kenny Rogers, Bonnie Raitt, and the Carpenters.
6. The Jack – AC/DC
The Jack was included in AC/DC's second album, alongside T.N.T. and It's a Long Way to the Top. But AC/DC doesn't reference anything gambling-related when they say, "She's got the Jack".
They're talking about a sexually transmitted disease, subtly insinuating it with innuendos.
This is because "the jack" was an Aussie slang term for gonorrhea. Out of all AC/DC songs that feature dirty language, this one perhaps hides it the best, with many fans never realizing what the song is actually about.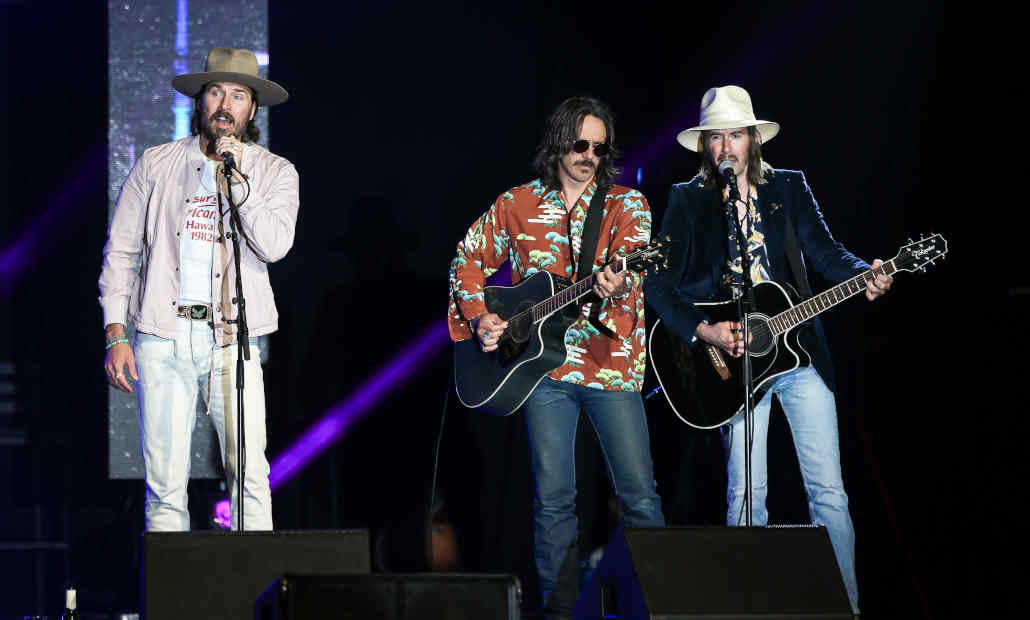 In terms of rhythm and melody, it's a cool and smooth song. Some might even say it's mellow by AC/DC's criteria.
So, if you like feeling cool and listening to classic rock when gambling, The Jack is a must-have on your playlist.
5. The Angel and the Gambler – Iron Maiden
If you want to get pumped before or during your gambling session, Iron Maiden is undoubtedly one of the best bands that will never fail to do this.
Their song The Angel and the Gambler sings about how everything in gambling (and in life) can be divided into diametric aspects: winning and losing; light and darkness.
The music video for this song is very unusual, showing a poker game between a monster and Iron Maiden members.
The song was largely unappreciated and divisive among Iron Maiden fans. But, the catchy riff and easy-to-remember lyrics have made it a prevailing hit among gamblers.
4. Rambling, Gambling Willie – Bob Dylan
Bob Dylan's recognizable voice, a good guitar backing, and a brilliant harmonica solo. Rambling, Gambling Wille sticks to this singer's formula and delivers a gambling classic that is as popular nowadays as it was when it came out in 1991.
The song is about an absurd character called Rambling, Gambling Willie. He has no wife, but has 27 children.
He has a heart of gold and beats any gambler that stands in his way. That is, until he's shot in the head by a gambler who lost all of his money to him.
3. When You're Hot, You're Hot – Jerry Reed
Jerry Reed sings about a craps player who is on an insanely hot streak until he gets interrupted by a police officer and sent to the judge.
It's a silly song with a good rhythm and the ever-great vocals of a country-rock legend. The full lyrics of the chorus go, "When you're hot, you're hot. When you're not, you're not."
This 1971 hit peaked at number one for five weeks. And, more than half a century since it came out, it's still a song worth bobbing your head to when playing casino games.
A lighthearted gambling song that is guaranteed to put you in a good mood when playing casino games.
2. Gambler's Blues – B.B. King
B.B. King released the Blues is King album in 1967, cementing his place as one of the biggest showmen in 1960s music. This album contains a handful of hits, among them the Gambler's Blues song.
The song speaks about a person who gambles (goes through life) without taking any significant risks.
Still, he loses the game in the end, as his girlfriend leaves him despite him apparently making all of the right moves while playing.
The main message is that love is just a gamble, and you can never be sure that you'll win, even if you're betting correctly.
1. The Gambler – Kenny Rogers
If you've listened to any songs about gambling before, you probably expected to find The Gambler high on the list of the best gambling songs of all time.
This timeless classic is an anthem of many professional poker players and is always a great song to listen to when playing casino games.
It's about the secret of surviving your poker hands and knowing what you should do when faced with certain situations.
Of course, like many other great songs about casinos, The Gambler is a layered tune on many levels. Primarily, the lyrics speak about how you should go through life itself.