Biggest Losers in TV Poker History: Number Five Is a Shocker!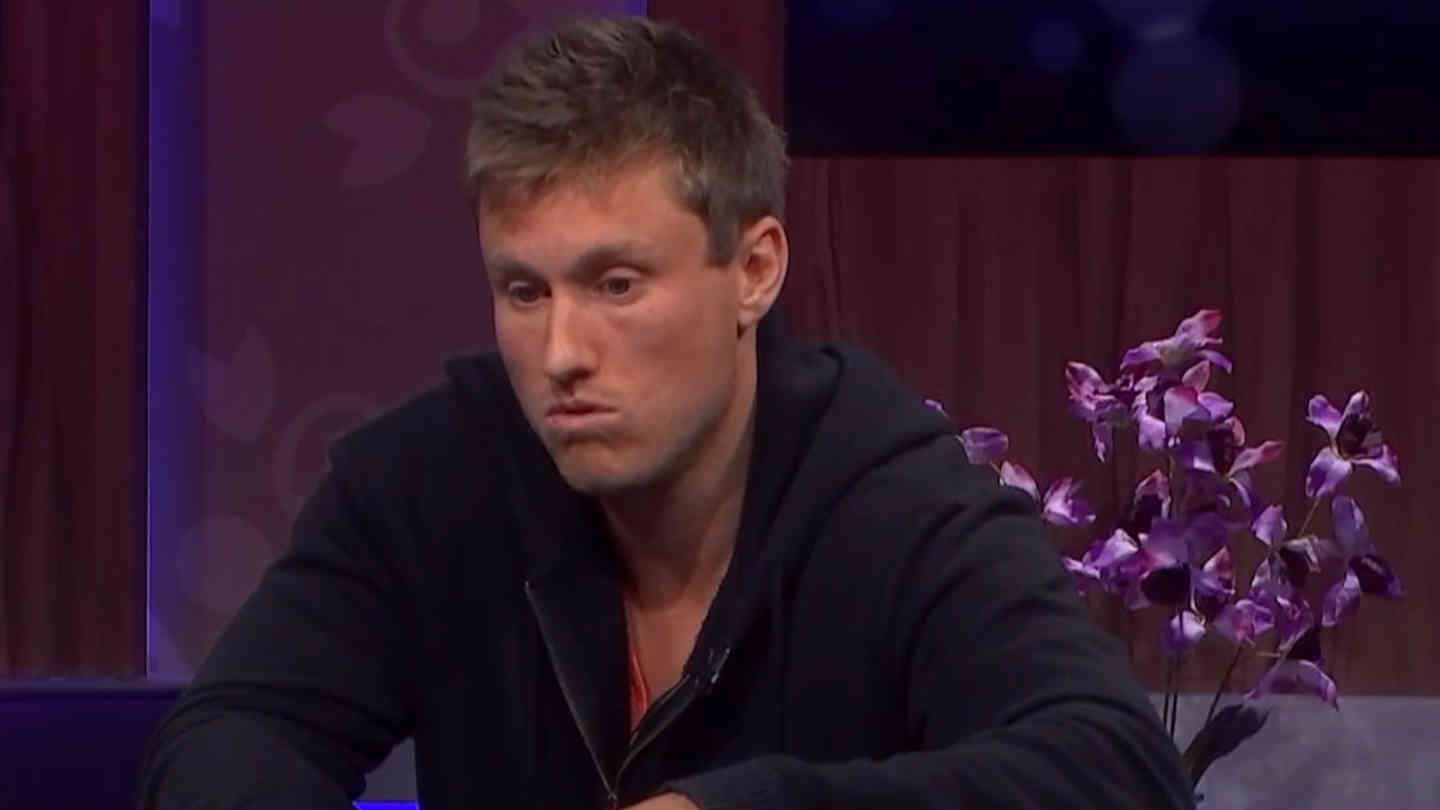 7 minutes
Last Updated: October 31, 2023
We have had the privilege to watch many of the poker's finest players, as well as the biggest gamblers and degens, play the game on TV for well over a decade.
TV poker has intensified more than even in the last couple of years, with live streams like Hustler Casino Live, Big Bet Poker, and Poker at the Lodge bringing us action nearly every day
In the same vein, popular poker shows like High Stakes Poker and No Gamble, No Future have presented us with some of the wildest games we have ever seen.
Over the last year alone, we have had a couple of Million Dollar Games streamed in full, while games with blinds of $100/200 and higher have become the norm.
As you would expect, players have come and gone, won and lost millions of dollars, and created some super interesting stories along the way.
Poker fans love to speculate about who the best and the worst players are, and while it's very hard to tell that in poker, we can definitely tell you who the biggest winners and loser are!
Today, we focus on the five players who have lost the most money in TV poker over the years, looking only at their results in cash games we could see with our own eyes.
There is no telling what happens in the games when the cameras are turned off, but these are the five players who have lost the most money over all TV cash games combined in the last twenty years
#1 – Matt "Aussie Matt" Kirk – $5,227,600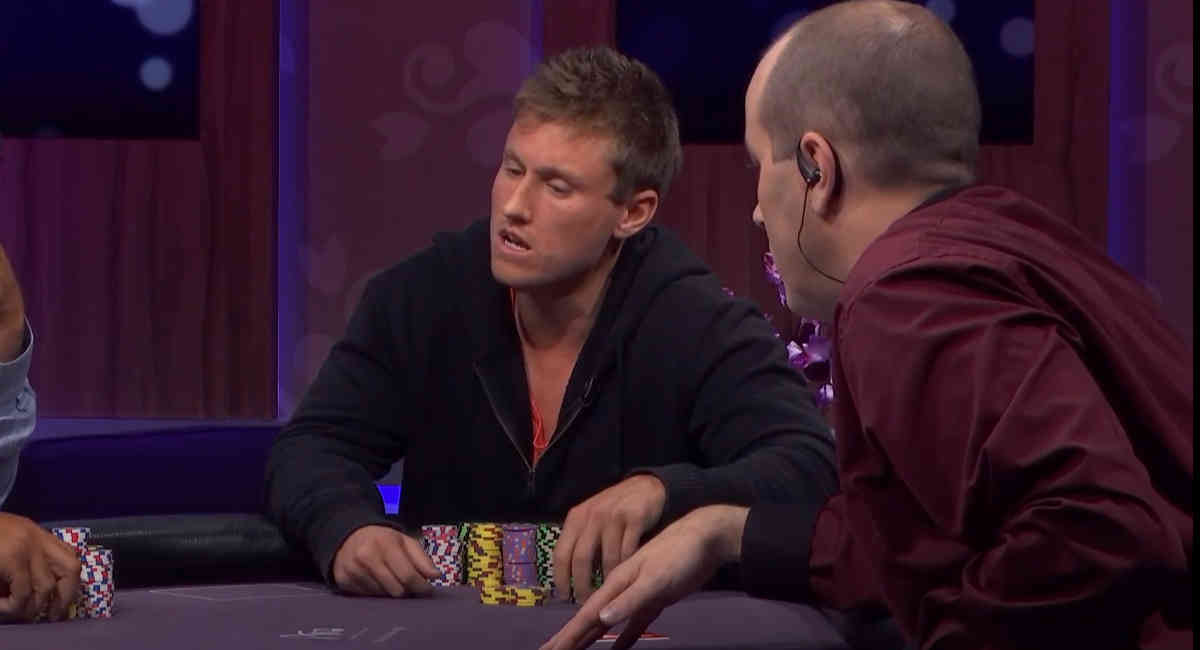 Born in Perth, Australia, Matt Kirk has been one of the biggest players in televised cash games since 2015, although his appearance in the high stakes circles was somewhat abrupt.
Before Matt Kirk showed up on an episode of Super High Roller, which included poker legends like Doyle Brunson, Phil Ivey, and Antonio Esfandiari, the general poker audience knew nothing about the Australian high roller.
Even today, after seeing him quite a bit, we know very little about "Aussie Matt" as he has done his best to keep as much of his life private as possible.
What we do know is that Kirk was apparently an early Bitcoin investor, and due to a slip of the tongue of poker pro Sam Trickett, he may have tens of thousands of Bitcoin to his name, which would make him a billionaire.
While we don't know Matt Kirk's net worth beyond any doubt, we do know he is very wealthy, and the millions of dollars he's brought to the tables his career confirm that beyond any doubt.
Matt has played an unorthodox, very loose and aggressive style of poker, which has not worked out for him in the 15 TV poker appearances he has made.
Overall, Matt lost $5,227,600 in his TV poker career, which puts him in the number one spot as the biggest loser in TV cash games, according to available data.
The majority of those losses came from just a single PLO game put together by PartyPoker in November 2019, where Kirk lost $3.6 million in one sitting, while amateur poker players like Leon Tsoukernik and Rob Yong walked away with over $2 million in profit each.
Aussie Matt also lost $1.3 million in the aforementioned Super High Roller, while dropping nearly $850k on Hustler Casino Live streams.
He was able to recover about half a million in losses with his Poker After Dark appearances, but that was not enough to get out of the hole he's found himself in.
All that said, Kirk will surely continue to play in the biggest games around, and his fortunes may easily turn, as million dollar swings are nothing out of the ordinary when playing for such high stakes.
#2 – Eric "Maverick" Persson – $4,588,750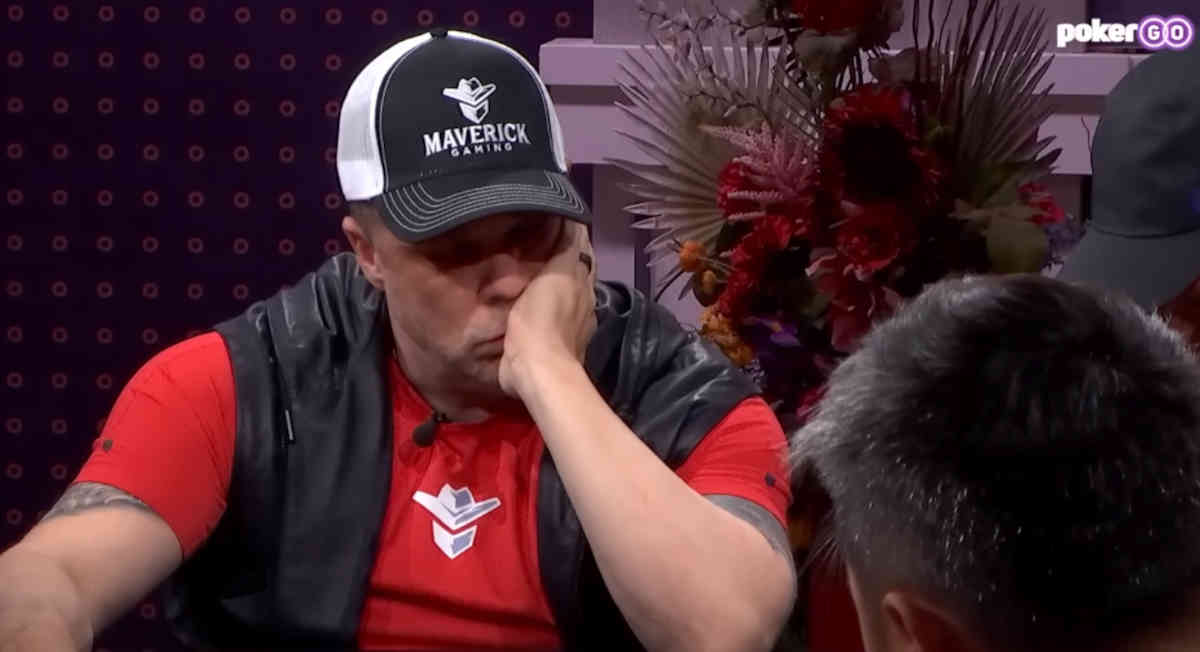 Born in 1975, Eric Persson quickly became one of the biggest personalities in TV poker despite only being around for a couple of years.
In that time, the Maverick Gaming CEO has played some of the most bizarre, and some of the biggest pots in TV poker history, losing millions of dollars in the process.
When he first showed up on the scene, Persson was going around telling anyone who will listen how good he was at live poker and how much money he's made playing it.
While this all may be true, and Eric may be an amazing live poker player, his results in televised and streamed games have been telling a different story.
Over 50 sessions Eric has played, he's lost $4,588,750, playing a variety of stakes at five different venues.
What's interesting is that Eric has not won in any of the five venues, suffering the biggest losses on PokerGO's "No Gamble, No Future," where he dropped $2,062,500, a million of which was the result of the Million Dollar Game that saw him lose a massive pot to Partik Antonius.
Eric also lost nearly a million playing on Hustler Casino Live, and well over a million on Live at the Bike/Big Bet Poker, where he now acts as the game host.
We are sure that we'll see more of Eric Persson in the months to come, and are rooting for him to recover some of the losses and keep entertaining us with his table antics and wild plays for many years to come.
#3 – Alan "Mr.Keating" Keating – $3,250,350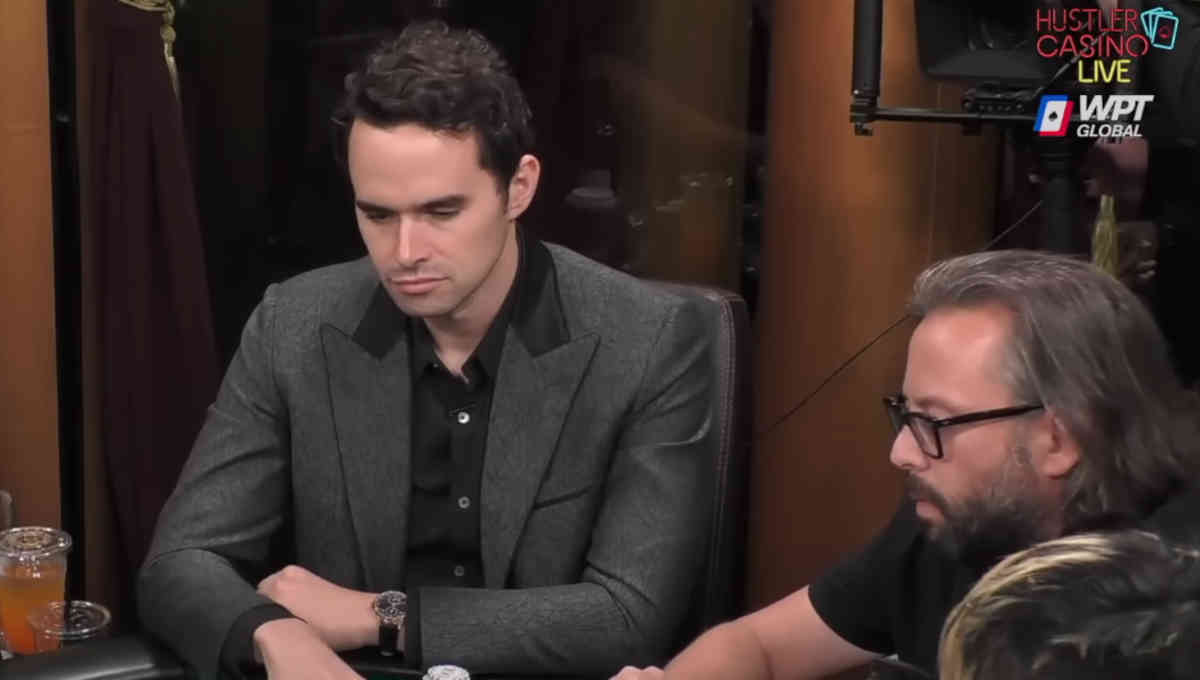 One of the most beloved characters in the poker world, Alan Keating was born in 1986 in Michigan and has been a staple of high stakes cash games since at least 2019.
His first TV poker appearances came in episodes of Poker After Dark, and in 2022 he started making somewhat regular appearances on Hustler Casino Live as well.
Much like Persson, Alan Keating came into the games to play some hands, rarely folding before the flop, and pulling some major bluffs that few players would dare try.
Yet, Keating's style has not worked out for him so far, as his desire to play as many hands as possible has often left him with inferior hands by the river, costing him millions of dollars in cash.
Keating's pleasant personality and professionalism at the tables have made the fans love him and root for him hard, but that was not enough to overcome the bad luck he's had.
Overall, Keating lost $3,250,350 on televised and streamed poker, with almost $2.5 million of that coming from his Hustler Casino Live appearances.
High Stakes Poker has not been too kind to Keating either, as he dropped over half a million on the show, adding another -300k playing on Poker After Dark.
Mr. Keating pretty much broke even playing on No Gamble, No Future thus far, and it remains to be seen if perhaps that's the show where his fortunes will turn around for good.
#4 – Bill Klein – $2,206,074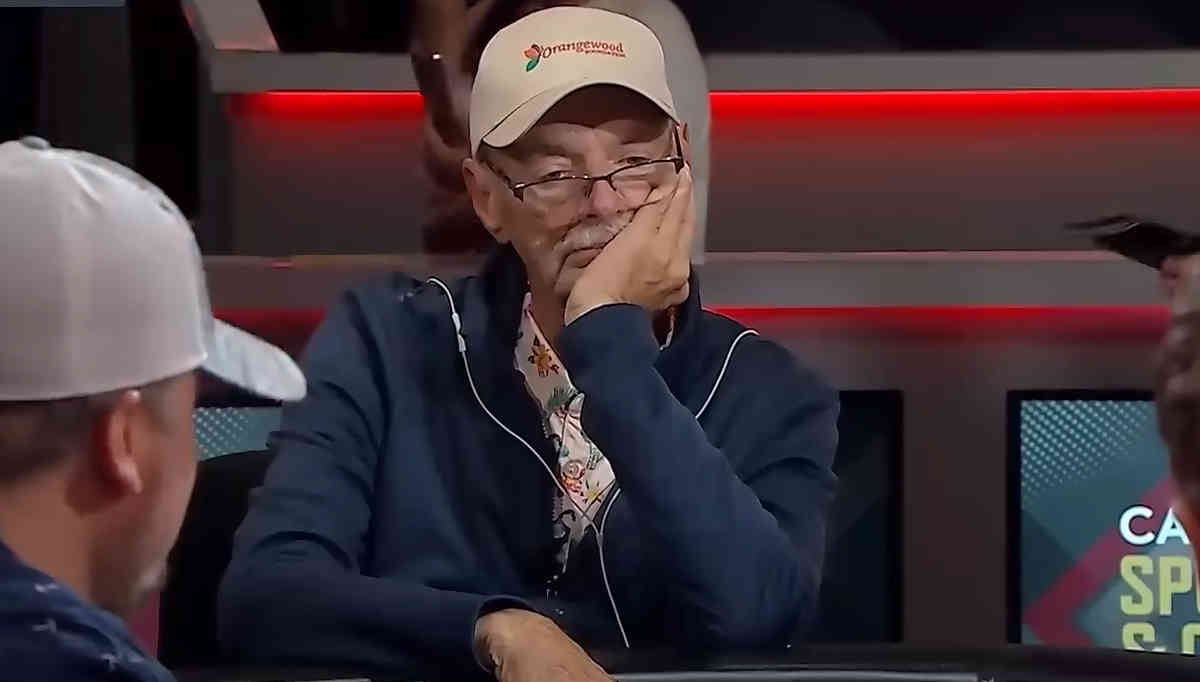 A retired businessman and partial owner of Sadlak Manufacturing, Bill Klein is another guy you can't help but root for, as his friendly personality and demeanor have made the poker world love him over the years.
The 75 year-old recreational poker player has been around for a while, making his first appearance in Season 7 of High Stakes Poker and playing 70 more time son TV since then.
Klein's overall losses have climbed up to $2.2 million to date, with over a million of that coming from his Poker After Dark appearances, and High Stakes Poker, Live at the Bike, and Hustler Casino live each contributing a few hundred thousand in losses.
Yet, given the span of over 10 years in which these losses were incurred, and Klein's well-known wealth, it could be said that he's been paying for his favorite hobby well within his financial means.
Klein remains a favorite of many of the poker fans, and his game has been drastically improving in recent years, which even helped him do quite well in some stacked high roller tournament fields.
#5 – Daniel "Kid Poker" Negreanu – $1,763,340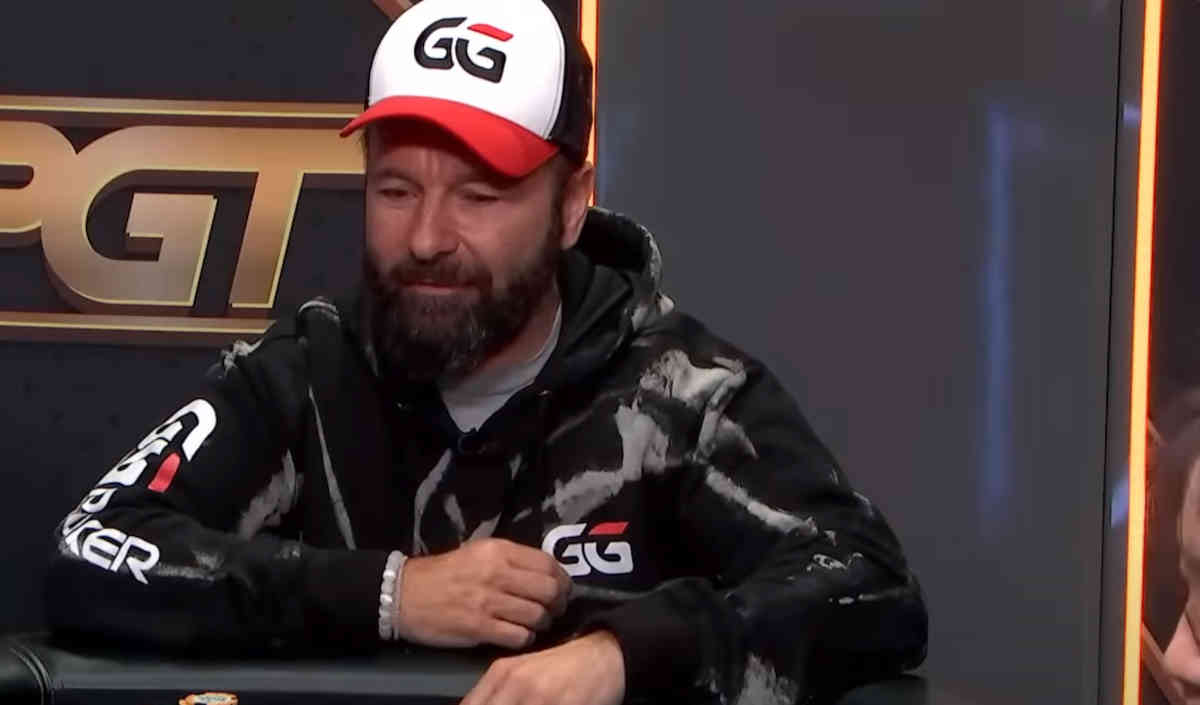 The biggest shock on our list of the top five biggest losers in TV cash games is definitely Daniel Negreanu, who is widely regarded as one of the best poker players of all time.
Daniel's bad run on High Stakes Poker is one of the most well-recorded ones in the history of the game, dating all the way back to the early seasons in 2006 and 2007.
Since then, Daniel was on the losing end of quite a few coolers and bad beats on that show, leading to cumulative losses of nearly $1.7 million on HSP alone.
While Negreanu has been a tournament specialist for well over a decade, he has played 64 sessions of televised cash games in total, also appearing on shows like Poker After Dark, and various PokerStars, Full Tilt, and PokerGO shows.
His results on all the other shows combined add up to just about break-even, with High Stakes Poker alone being the biggest reason for Daniel's poor results.
Over the years, Kid Poker has more than made up for his cash game losses with his amazing tournament scores, and has many years ahead of him to come back and try and run better at the cash game tables as well.