Howard Lederer Poker Journey: The Professor Who Scammed the Whole Poker World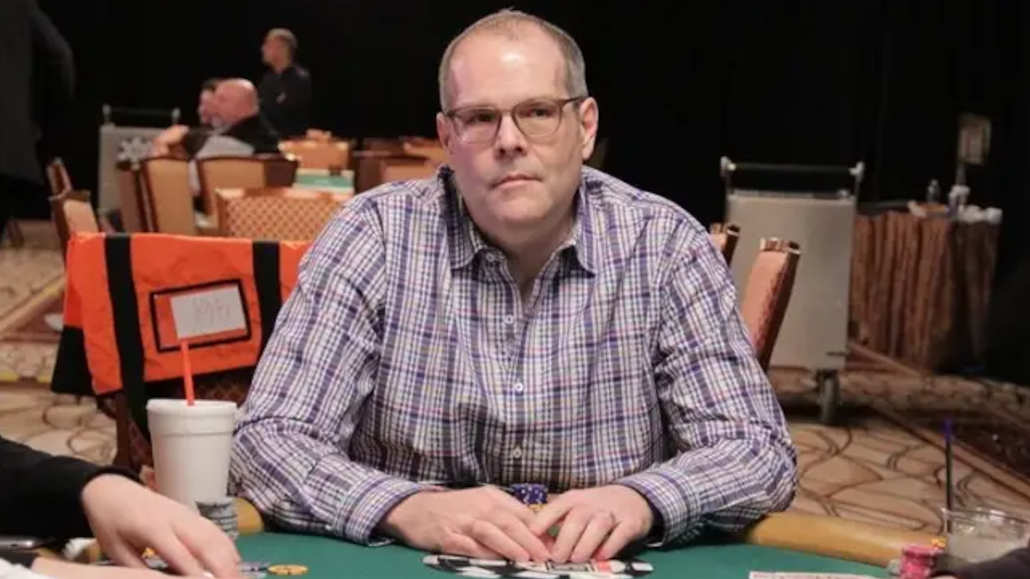 Nicknamed "The Professor" and regarded as one of the old guard of poker pros, Howard Lederer is one of the most polarizing figures in the poker world.
Considered by many to be one of the main culprits in the infamous "Full Tilt Poker Scandal" of 2011, Lederer turned from hero to villain nearly overnight.
Yet, his contributions to the poker industry cannot be understated. He was one of the men who founded and ran Full Tilt Poker in its heyday, dramatically speeding up the Poker Boom.
This is the story of Howard "The Professor" Lederer, his rise in the poker world, and his fall from graces that saw him disappear from the big stage, seemingly forever.
Howard Lederer Poker Career Highlights
Played competitive chess and cards from his early days
Won his first WSOP bracelet in 2000
Won his second WSOP bracelet in 2001
Won two WPT titles in the early 2000s
Won the 2008 Aussie Millions Main Event
A prominent figure in the FTP scandal of 2011
Left the poker world following "Black Friday"
Howard Lederer Early Life and Career
Born in 1964 in Concord, New Hampshire, Howard Lederer grew up in a large family. Although Howard was born to a Jewish father, his family was never strict about religion, and he did not practice it as a child.
At a young age, Lederer was introduced to a variety of competitive games, including several card games, chess, and more.
He took up an interest in these games and showed that he had quite a talent for them, even as a young boy.
His interest in competitive card playing grew even more as he became a teenager. This led him to consider a career in the field, although this was not yet very popular in those days.
In 1993, at the age of just 29, Howard was already married to his wife Suzie and had one son, Mattias, when he decided to move out to Las Vegas, Nevada.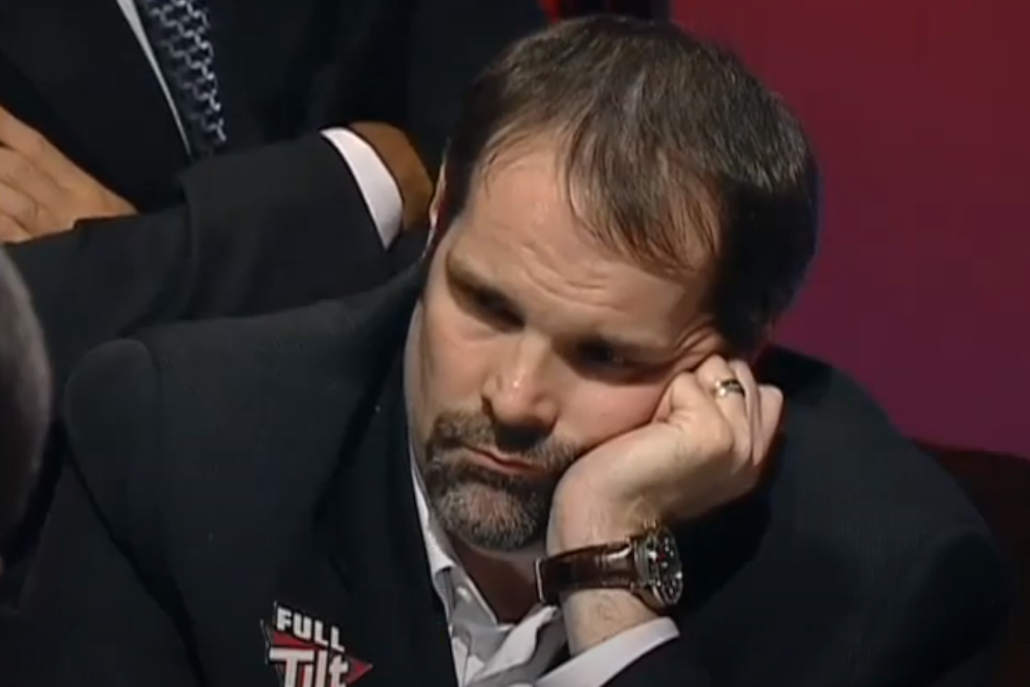 Of course, his move to Vegas was not a rash decision, as he first started playing poker competitively in various New York poker clubs, including the Mayfair Club, which was very popular at the time.
After finishing fifth in the Main Event of the World Series of Poker in 1987, Howard decided that it was finally time to take a career in poker more seriously.
It was with his move to Sin City that his career took off, even though poker wasn't nearly as big. Lederer would later help make it so during the golden years of the Poker Boom.
Howard Lederer Professional Poker Career
Even before making his way out to Las Vegas permanently, Howard Lederer booked several significant results between the years of 1987 and 1993 on the tournament circuit.
The 1993 WSOP saw The Professor come dangerously close to winning his first WSOP bracelet, as he came second in a $1,500 Limit Omaha and fourth in a $5,000 Seven Card Stud event.
A similar story happened the very next year. He again booked a couple of 3rd place finishes in a No Limit Hold'em and Deuce-Seven Stud Split. These wins demonstrated his mastery of all the games.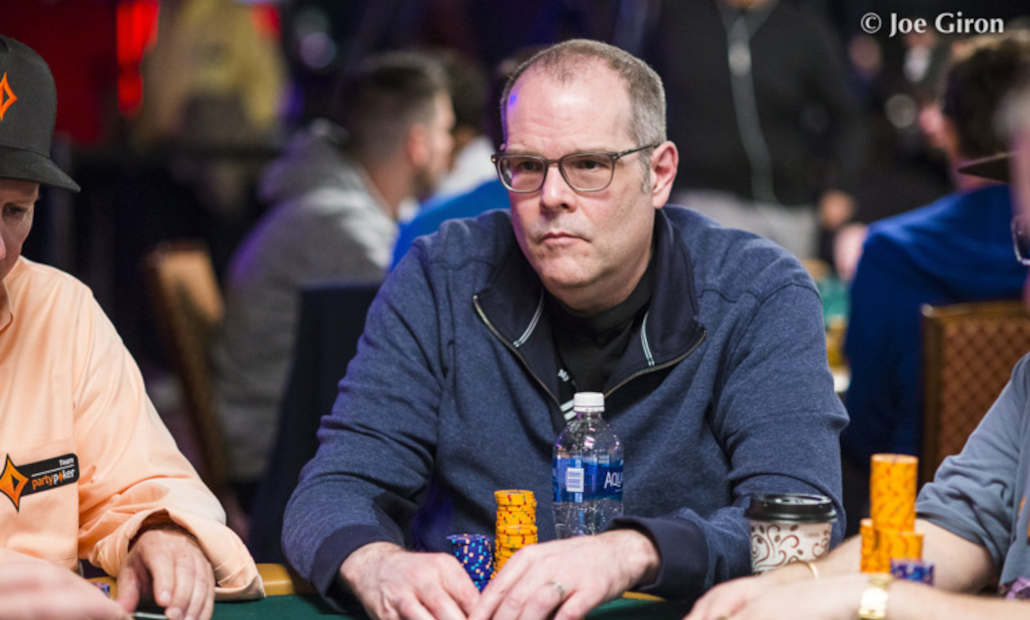 Image courtesy of WSOP.com (Joe Giron)
Howard sealed 1994 with a win in a $2,500 No Limit Deuce-Seven Draw event in Las Vegas. He won just over $52,000 and continued to make a name for himself.
The Hall of Fame Poker Classic in 1995 brought Lederer even more success, as he won over $200,000 for his finishes in the $5,080 Hall of Fame Championship and a Deuce-Seven side event.
It wasn't until the turn of the century that Lederer would finally win some real poker jewelry, as he took down his first WSOP bracelet in 2000, winning the $5,100 Omaha Hi/Lo event for $198,000.
The very next year, Lederer was at it again as he secured his second gold bracelet and another $165,000 in the $5,150 No Limit Deuce-Seven Draw event.
World Poker Tour Results
Success at the Series eluded him in 2002, but he went on to win his first WPT event in November that year, taking home $320,000, his biggest live tournament cash yet.
Just months later, in March 2003, Lederer secured another WPT win at the Party Poker Million II, good for another $289,000, and his second major WPT title.
The World Poker Tour kept treating Howard well, as he won yet another $2,500 WPT event in April that year, this time at the WPT Championship in Las Vegas, worth $220,000.
Final tables and cashes in major events kept on coming, but it wasn't until April 2004 that he would win another tournament, another $2,500 WPT World Championship side event, this time good for $340,000.
The years to come were not kind to Howard in terms of his tournament career, as he kept on playing the circuit on a regular basis, but major results kept on eluding him.
Despite plenty of cashes and deep runs, The Professor failed to add any titles to his cabinet until 2008, when he finally took down the biggest result of his career.
It took a trip Down Under for Lederer to get back on the winning horse. In January 2008, he won the $10,000 Aussie Millions Main Event in Melbourne, Australia, for a massive $1.1 million payout, the biggest of his life.
More wins and close calls came for Howard in the following years in both open and invitational events, but none of them were significant enough to make the poker history books.
Eventually, Howard Lederer's professional poker career came to an abrupt halt when the Full Tilt Scandal of 2011 broke out and shook the very foundations of the poker world.
Howard Lederer and the Full Tilt Poker Scandal
Full Tilt Poker was one of the major original online poker sites and home of much of the high-stakes action in the early days of online poker.
The site was founded by Howard Lederer and his partner Ray Bittar in 2004 and employed the likes of Phil Ivey, Gus Hansen, and Chris Fergusson as brand ambassadors.
FTP was the world's second-biggest online poker site in early 2011, trailing only its main competitor, PokerStars.
It all came to a crashing halt in April 2011, when the event known as "Black Friday" shook the poker community and changed online poker forever.
FTP and PokerStars alike were accepting action and monetary transactions from American customers, despite the US laws prohibiting such activities.
For that reason, the US Department of Justice decided to crack down on the operations in what was a very serious police action that had the likes of Howard Lederer accused of money laundering, running a Ponzi scheme, and more.
To make matters worse, it turned out that FTP was actively using player funds to cover its own expenses.
The room was accepting American deposits that they could not actually process, and generally acting outside the confines of any reasonable operation.
Yet, the exact degree to which Lederer was involved in all of this remains unknown to this date, with his partner Ray Bittar often described as the mastermind behind the operation.
Howard Lederer's Role in the FTP Scandal
In 2012, Lederer entered a plea deal with the DOJ and forfeited some $2.5 million (considered by many to be a drop in a sea) of his own money while admitting no guilt.
Full Tilt Poker was later sold to PokerStars, its main competitor, who made good on many of the debts that were left in the wake of FTP's demise.
The platform ran for some years under PokerStars' guidance before finally being shut down and left in the poker history books.
Many years later, in 2016, Howard issued a public apology in a video he submitted online, admitting, in part, his role in the whole scandal. The text of the statement was published on Daniel Negreanu's website, but it was later removed.
A Statement from Howard Lederer with some additional comments from me: https://t.co/oe5cax26q1

— Daniel Negreanu (@RealKidPoker) May 19, 2016
Whatever anyone's private opinion of him may be, it is true that Lederer's reputation never recovered in the poker community and that he is seen as a persona non grata by most.
Unlike Chris Fergusson, who came back to play poker some years later, Lederer never made any further appearances in the poker world and hasn't been heard of much since the days of Black Friday.
Howard Lederer Net Worth
Talking about Howard Lederer net worth is an interesting concept, considering the fact he's been away from poker for so many years.
What we know for sure is that he made just over $6.5 million playing poker tournaments over more than 20 years of his professional poker career, but that was only a small part of his overall wealth.
The massive success of Full Tilt Poker saw many of the key players in the company paid millions, if not tens of millions of dollars, over the seven years of its operation.
This was confirmed by documents that came up during the investigation and by other sources close to the company.
Howard forfeited only $2.5 million in his plea deal with the DOJ. It remains unknown how much money he may have made over the years or what other investments he may have had put it into.
Considering his profile and history, I would say that it is a fair guess to put Howard Lederer net worth in the $25 million zone, and that number could actually be a massive underestimate.
Are We Going to See Howard Lederer Again?
Howard Lederer's last known appearance in the poker world came in 2016 when he issued his public apology and tried to surface back onto the poker scene, playing in a WSOP event or two.
In Vegas, he was treated badly by quite a few players. Many of them had thousands or even millions of dollars stuck at FTP. It took years before they finally got it back from PokerStars.
The Professor seemingly realized that there was no further place for him in the poker world. So, he decided to retire from professional poker and never really showed his face in official poker games.
To this day, his 2011 scores remain the last recorded online, as his 2016 cameo at the felt was not a successful one.
As years pass by, it's safe to say that another resurgence of Howard Lederer is less and less likely and that we will probably never see or hear from this infamous poker character again.