Player of the Year Debate Rages On – Should Online Bracelets Count for POY?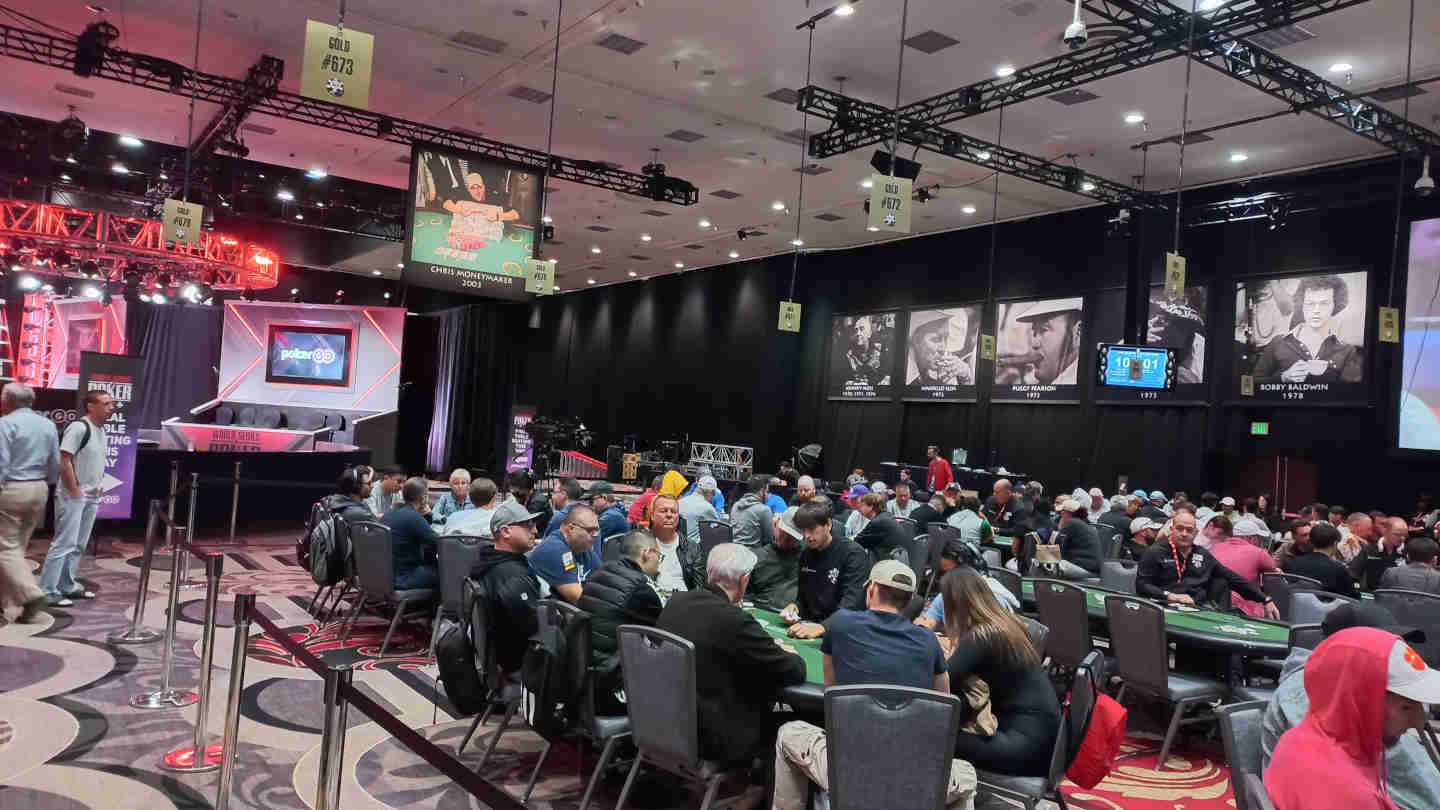 The 2023 World Series of Poker is now behind us, and as it often happens, it has left a number of unresolved debates behind it.
One that has been keeping the poker world on the edge over the last several days has to do with the Player of the Year title and the way points are attributed for various accomplishments at the Series.
Highly regarded poker pros like Mike Matusow, Phil Hellmuth, Daniel Negreanu, Shaun Deeb, and Allen Kessler all had plenty to say on the issue, with a big debate sparking up across social media.
A number of "old school" pros have brought about their concerns about the number of online WSOP events that award bracelets and POY points and the "ease" with which these points are acquired. Others have questioned the value of min-cashes versus final tables and bracelets.
As is often the case with these things, there is no ideal solution, but a healthy debate among the poker's best and brightest minds is certainly a step in the right direction.
Kessler and Matusow Question Matakis' POY Victory
One of the big winners of this year's WSOP was certainly Ian Matakis, who acquired 5,204 POY points and came out on top of the leaderboard ahead of the likes of Shaun Deeb and Chris Brewer.
Matakis was fortunate enough to capture the first bracelet of his career in a $500 WSOP Online event early in the summer, and made a number of other deep runs both online and live.
However, almost half of all points Ian earned did come from online play, and while these points fully counted towards the leaderboard, a number of live pros, who focus on mixed game events, questioned validity of these points.
Allen "The Chainsaw" Kessler was the first to throw down the gauntlet and get into a debate with several players who were boasting their WSOP results. He took the position that online events should not count, and cashes in such events should have no relevance on the POY race or overall WSOP standings.
Give it a break.

How many live and how many online.

They are going to break these into separate categories to stop nonsense posts like this. https://t.co/v3DMYonKiP

— Allen Kessler (@AllenKessler) July 18, 2023
After getting into it with Mike Holtz, who eventually ended up with 25 WSOP cashes in total, Kessler went on to question Matakis and his POY win as well.
After some back and forth between him and some other notable pros, Kessler even came up with a POY list that excludes all online events. This list saw Chris Brewer, Josh Arieh, and Chad Eveslage, the three players who won multiple bracelets this summer, at the top of the rankings.
My friend recalculated the POY without online events included.

Imo this should be the gold standard moving forward.

Have 2 separate POY awards

Live bracelet event poy

Online bracelet event poy@themouthmatusow must be salivating over this @RealKidPoker (love the spelling!) https://t.co/4EBRW5OMzd pic.twitter.com/gMyySMmVez

— Allen Kessler (@AllenKessler) July 21, 2023
Kessler's logic was further supported by Mike "The Mouth" Matusow, whose opinions on online poker and players who only play NLHE have long been known to the poker community.
Mike stood in defense of a POY formula that would not count WSOP Online events and would award players who win bracelets more than those who simply accumulate a large number of cashes.
Poker Brat and Kid Poker Join the Debate
After several days of online debates between the likes of Matusow and Kessler, along with plenty of other pros and fans, some even bigger figures in the poker community stepped up to give their opinions.
As the most decorated WSOP player of all time, Phil Hellmuth decided to speak up and say his piece, but not before suggesting that his colleague Daniel Negreanu has direct input into the way POY award system is handled.
This sparked a short debate between the two, after which Phil apologized and the two agreed that min cashes should count for less, final tables and bracelets should count for more, and only bracelet winners should even stand a chance to win the coveted title.
I apologize @RealKidPoker! My friend Daniel is mad at me, and says that I was "out of line" by saying he has input in the @WSOP "Player of the Year" award. As usual, Daniel is right! And that is why I am publicly apologizing to him. Further, Daniel believes min-cashes should be…

— phil_hellmuth (@phil_hellmuth) July 27, 2023
And while these two Poker Hall of Fame members agreed on these basic parameters, there are still plenty of questions that remain unanswered.
Many online poker players remain convinced that online poker is much harder to win at, while others point out that the small field "Championship" events with 100 entries on average can't possibly be harder to win than an NLH tournament with 2,000+ runners.
Of course, all these arguments make sense on some level, which puts the people at WSOP in a precarious position of having to make the decision on how to proceed with POY leaderboards in the future without any perfect solutions.
What about WSOPE and WSOP Paradise?
Just recently, WSOP announced its schedule for the upcoming WOSP Europe, as well as the preliminary schedule for a brand new "WSOP Paradise" festival, which is scheduled to play out in the Bahamas in December.
WSOPE events counted towards the POY leaderboard in some previous years, while some speculate that the inaugural WSOP in Paradise might count towards the 2024 WSOP POY title.
This has sparked another debate among the pros, as including such events into the POY race would mean players would now need to travel to three different festivals, and play online, to stand a real chance of capturing the title.
While this would be a true test of commitment and resilience, many of the "old guard" remain convinced that only live WSOP bracelet events in Vegas should count.
With plenty of European and Caribbean bracelets set to be handed out before the end of the year, it will be interesting to see whether or not WSOP decides to include these in the POY race in some capacity, and how big of an impact that makes on the overall proceedings.
Should Online WSOP Events Count?
At the end of the day, whether online events count or not, the POY race remains one dominated by some of the very best poker players in the world.
Having to play online events while playing live tournaments certainly makes it a bit harder for the top pros who are really chasing after POY, but it is another test of adaptability and commitment, both of which are a big part of what it means to be a poker pro.
The main thing, of course, is that all events that award POY points are open to everyone. Both young and old players are welcome to play WSOP live events in Vegas, online events, as well as those organized in Europe or in the Bahamas.
And while some of the arguments and questions about the online events and min cashes remain valid, plenty of other seem to be coming from players who would prefer only the events they like to play in count towards the POY.
Looking at the trends, WSOP is bigger than ever and will only continue to grow. It is likely that those running the show will continue to give players a reason to join the big field weekend events just as much as the small field elite Championship tournaments at the Series.
Stay tuned for more information on the upcoming WSOP events overseas and their potential impact on future WSOP POY contests, as well as more opinions from some of the game's key figures.