Roulette Odds and Payouts – Understand Your Expectations for Different Bets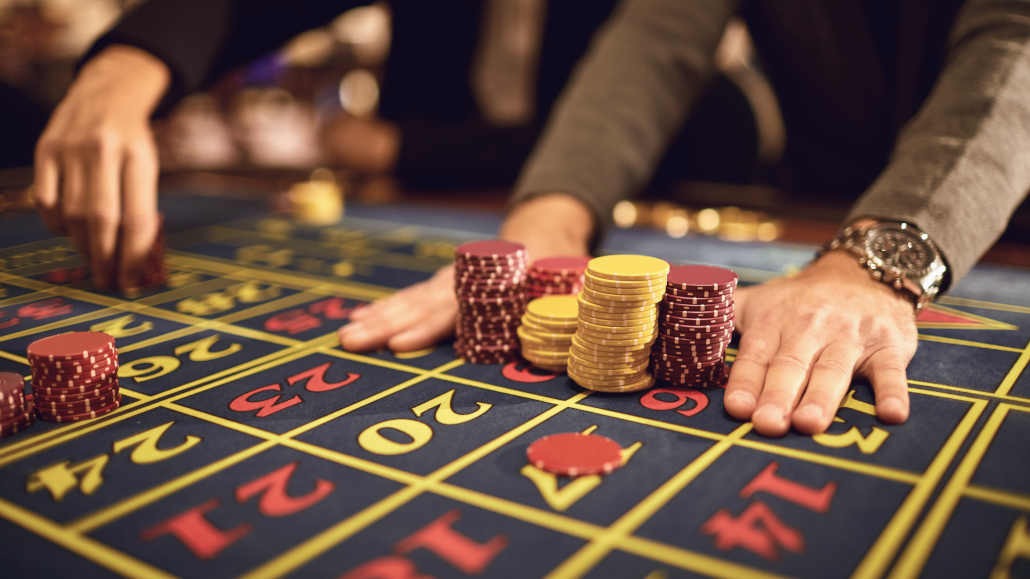 Roulette has been the most popular casino game for decades, along with the likes of slots and blackjack, and to this day, it remains one of the most played games in any casino in the world.
Roulette is a complex game with many betting options and payouts. Before you can efficiently play it, you will need to understand the roulette odds and payouts in detail.
Roulette payouts are fixed, which is good news. However, with so many different options to bet on, understanding roulette odds will take a little time and practice.
In this guide, I am going to teach you all about the odds of roulette and show you the roulette payout chart in detail.
By the time you are done reading, you will know every bet you can make on the roulette table and the roulette odds of each and every bet out there.
Before we go into the details, let's talk about roulette betting in general and the overall payout of the game of roulette.
Roulette Layout and Bets
The most common type of roulette you will find in both live and online casinos is the European Roulette. This is the standardized roulette game with one "zero" slot and 37 slots in total.
The European Roulette wheel is split into 37 slots, each corresponding to one of the numbers on the roulette table. The numbers range between zero and 36.
The game is played by the dealer throwing a ball into the wheel, which spins until it lands in one of the 37 slots on the wheel.
Players who make bets on the number which corresponds to the winning slot will get paid.
Roulette odds are always the same, regardless of which number you decide to bet on. However, various bets exist that will give you a better chance at a roulette payout.
The table itself spreads the numbers in a consecutive way, with numbers lined up in lines of three. The wheel, on the other hand, is organized in a different way, with numbers spread around in a seemingly random fashion.
In order to understand the odds on a roulette table, you will need to know what possible bets you can make, to begin with. The bets themselves are split into "inside bets" and "outside bets," and I will now explain each type of inside and outside bet you can make.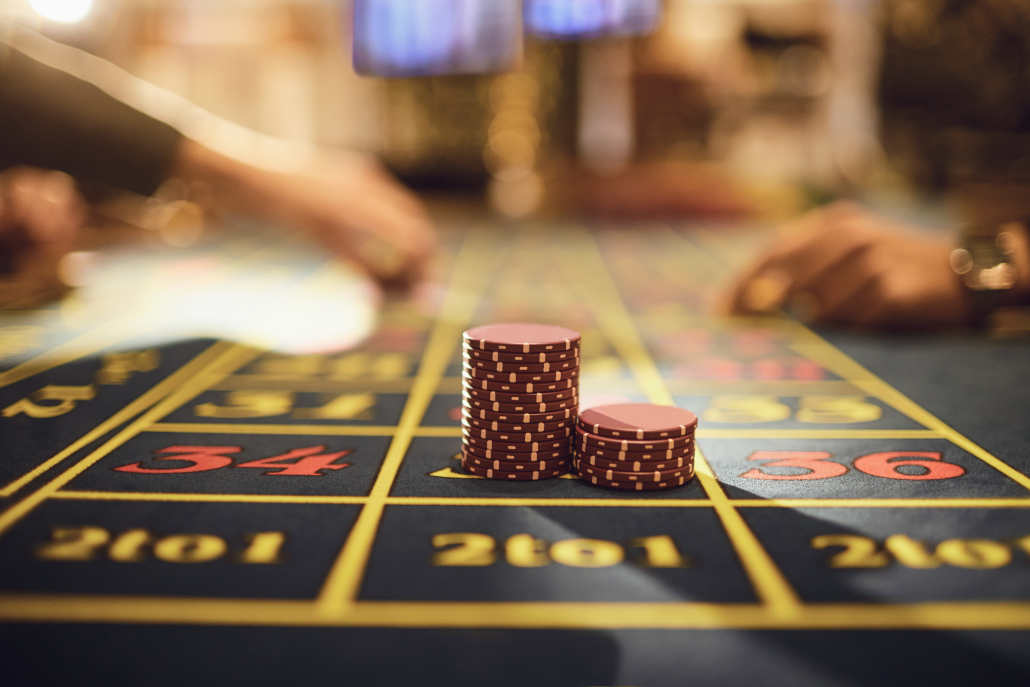 Inside Bets
All bets that are made in the internal part of the roulette table, where the numbers are displayed, are considered as inside bets. They include:
Single Number (Straight Up): You can bet on any single number on the table by placing chips straight on top of it. You will have a 2.70% chance of winning and will be paid at 35:1 if you get it right.
Two Numbers (Split): Placing chips on the edge between two neighboring numbers will mean betting on both of them. You have a 5.40% chance of getting it right and will be paid at 17:1 when you do win.
Three Numbers (Trio): This bet can only be made on zero and two of the neighboring numbers. The bet has an 8.10% chance of being a winner and pays out at 11:1.
Four Numbers (Corner or Square): If you place chips on the corner of the lines between four different numbers, you will be betting on all of them. The winning chance is now 10.80%, and your payout comes out to 8:1.
Five Numbers: Only available in American Roulette, this bet includes both zero slots and well as numbers 1, 2, and 3. The payout on this one is 6:1, and your winning odds go up to 13.20%.
Three Numbers (Street): Another way to bet on three numbers is to place a street bet. A street includes three consecutive numbers, such as 1, 2, and 3. The total roulette payout on this one is 11:1.
Six Numbers (Double Street): A double street bet means betting on six numbers in two conjoining streets. With winning odds of 16.20% and a roulette payout of 5:1, this is a common low variance roulette bet.
Outside Bets
All bets made outside of the inner part of the table in which the numbers are displayed are jointly called outside bets.
Outside bets can include many different numbers at once, such as:
Red or Black: A common roulette bet in all variations of the game. You are betting whether the winning number will be red or black and are paid even money if you are right. Your winning odds on European Roulette are 48.65%.
Even or Odds: Just like the red/black bet, the even/odd bet pays double money when it wins, and it has a 48.65% chance to land on a European Roulette wheel. You will win if you are right about the winning number being odd or even, while any zero will not count towards either.
High or Low: Another even money bet, this one is a wager on whether the winner will be within the first or the last 18 numbers of the roulette wheel. The roulette odds are still the same at 48.65% to win, while your roulette payout will be 1:1.
Column: The roulette wheel is split into three columns, with each of them including 12 numbers in total. Zero is not a part of any of the columns. Your roulette odds to win are 32.40%, and your roulette payout will be 2:1.
Dozens: Like the columns bet, the dozens bet also includes a total of 12 numbers each and pays 2:1 to the winners.
Called Bets
Apart from the inside and outside bets, expert roulette players sometimes also place the so-called "called bets."
These bets refer to different numbers as they are grouped up on the roulette wheel itself. Called bets include:
Neighbors of Zero: This bet includes numbers around the zero slot on the wheel. A total of 17 numbers are included. If the ball lands anywhere near the zero, you will be guaranteed a win.
Zero Game: A shorter version of the Neighbors of Zero game, the Zero Game only includes the numbers directly adjacent to the zero slot. A total of 7 numbers are found in this section of the wheel.
Thirds of the Wheel: Opposite to the zero game is the Thirds of the Wheel game. This bet includes a total of 12 numbers and is similar to columns or dozens bet. Numbers such as 5, 8, 10, and 11, which are common favorites among players, are found in this game.
The Orphans: All remaining numbers, which are not a part of the Neighbors of Zero or the Thirds of the Wheel, are considered to be Orphans. There is a total of 8 Orphans on the wheel.
Neighbors: You can call neighbors of any number on the wheel. This will mean you are automatically placing a bet on the number and two numbers on each side of it. The bet includes a total of five numbers.
Finals: If you call finals of any number, you will be betting on all numbers ending in a certain digit. For instance, finals of 4 include 4, 14, 24, and 34. This bet always contains just four numbers in total.
Roulette Odds in Different Game Types
I have explained the odds on a roulette table for European Roulette as this is the most common variation of the popular gambling game.
However, there are other types and variations of the game, and each of them comes with a different roulette payout chart and odds.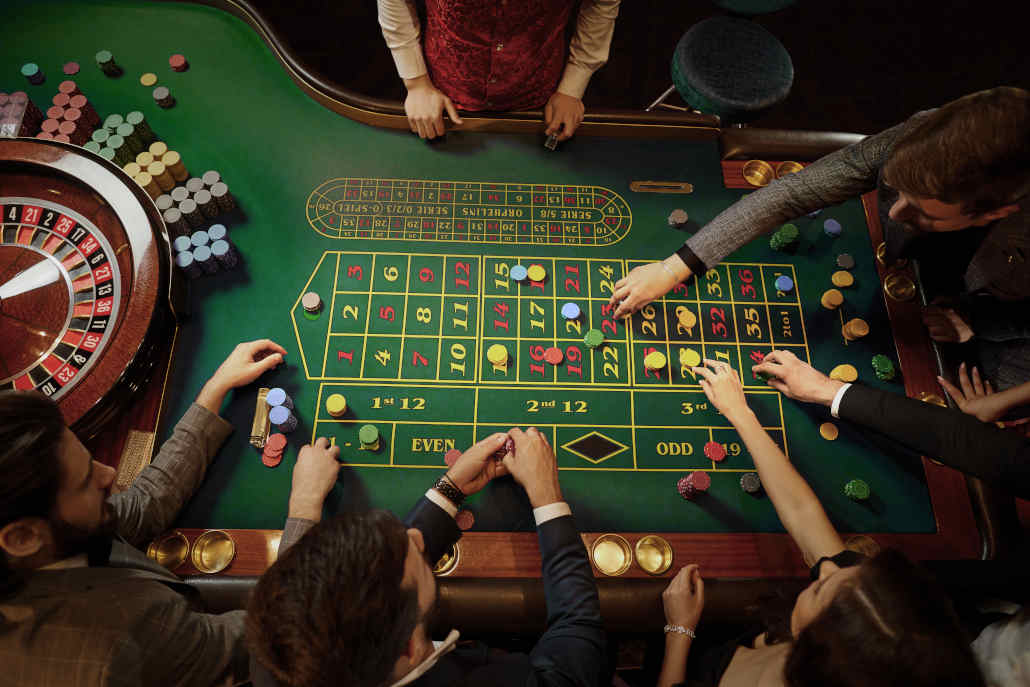 Different versions of roulette are generally made to give the casino a bigger edge over the players, but there are some exceptions.
Here are the most popular versions of roulette that you might find in an online or live casino on your next visit.
European Roulette Odds
The most popular version of roulette that I already talked about, European Roulette, has favorable roulette odds compared to most other roulette wheels.
Overall, the house edge in European Roulette stands at 2.70%, as the game pays 35:1 on straight-up bets while having 37 numbers in total on the wheel.
Compared to other gambling games such as blackjack, roulette odds are not amazing but compared to slots, this game will give you a significantly better return on your investment.
European Roulette is quite simple to play. It is important to keep in mind that there is no way to actually change your roulette odds regardless of the strategy you employ.
Yet, I am going to show you some fun roulette strategies that may give you better roulette odds on a single session and in the short run.
American Roulette
The American version of the game of roulette comes with roulette payouts that are quite a bit less rewarding than those of European Roulette.
In American Roulette, there are 38 numbers on the wheel, but the game has the same payouts as European Roulette, nearly doubling the house edge.
The roulette odds of this game imply that the overall house advantage over the player is 5.40%. This is the reason you should never play American Roulette while European Roulette is on offer.
While some players seem to enjoy the wheel with a double zero more than the regular game, there is no strategic reason to play this game. The only reason to play American over European Roulette is if you hate money and want to light as much of it on fire as possible.
That said, in some Las Vegas casinos you might not have an option, as American Roulette will be the only roulette game available.
French Roulette
An interesting version of roulette that highly resembles European Roulette, the French Roulette gives you an option of getting the best roulette odds around.
In this game, the layout is the same as European Roulette, and you will have the same roulette payouts on all inside bets.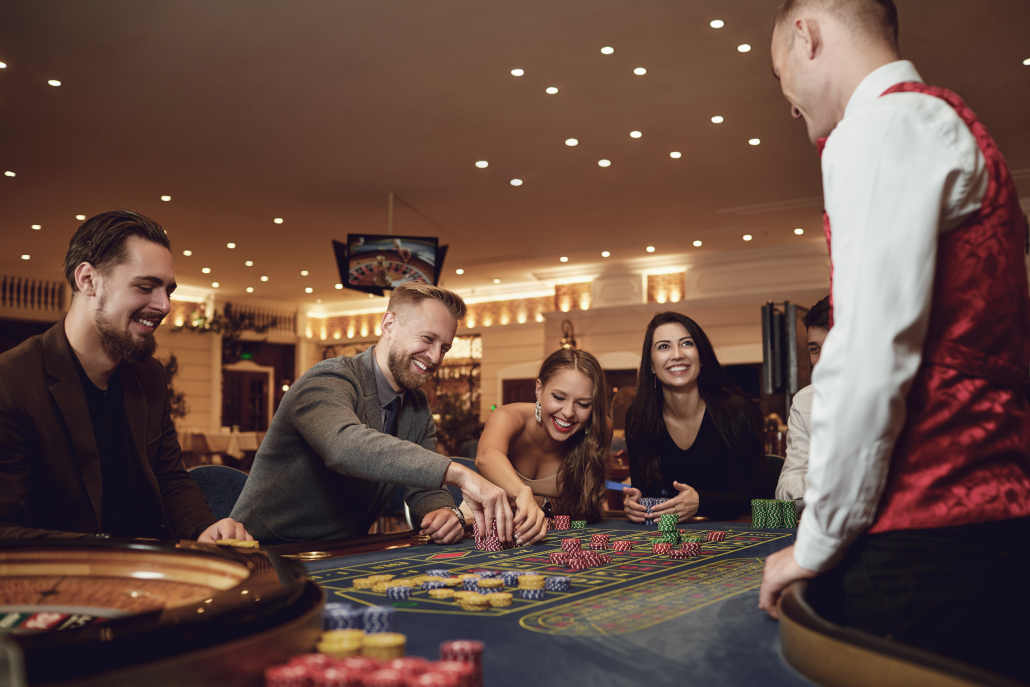 When placing even money outside bets such as red/black or odd/even, however, there is a bit of an extra incentive.
The game has two special rules that allow you to win some of your money back if the ball lands in zero while you are betting on even money bets. This reduces the house edge in half to about 1.35%.
If you like outside bets and really want to give yourself the very best chance of winning, then French Roulette is the game you should play on a regular basis.
Roulette Strategy – Improve Your Roulette Odds
The odds of roulette are set in stone, and there is no real way to change them altogether to favor you.
The good news, on the other hand, is that the house can't take you for more than 2.70% in the long run, either.
Regardless of your approach to betting on a European Roulette wheel, the casino will always maintain the same advantage over you.
However, here are a few popular strategies that players tend to use to improve their roulette odds in the short run and give themselves a good chance of winning on the night.
The Martingale Betting Strategy
The Martingale Strategy is not so much about getting lucky as it is about not getting unlucky for a certain period of time.
In this betting strategy, you should start by placing a small bet on either red or black or odd or even. If your bet wins, you will collect your winnings and place the bet on the opposite side on the next spin, with the same value.
If your bet loses, you will repeat the bet, doubling it this time around. You will keep doubling your bet until you finally win.
The idea behind this one is that you should not have to bet too many times before your pick lands, eventually winning one original bet.
The problem with Martingale is that you would have to have an infinite bankroll and be able to increase your bets infinitely, both of which are not possible.
However, this betting system has been known to work in the short run and provide some nice roulette payouts to patient players who are willing to call it a night after winning a few bets.
Playing a Sector
Many regular roulette players who understand the way roulette payouts work will choose a sector on the roulette wheel and keep betting it relentlessly.
In fact, I know many players who never change the numbers they bet on, but rather only the value of their bets as they win or lose bets.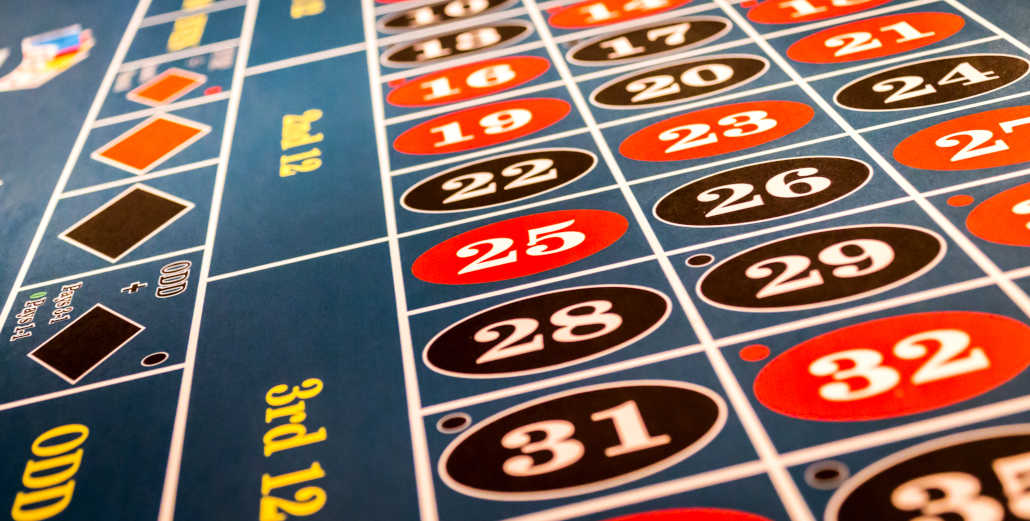 This type of betting is great if you want to avoid disappointment, as changing numbers can lead to regret if your previous numbers start coming.
Instead, playing a fixed game such as Third of the Wheel or Zero Game is often a good idea. Adding some extra bets on individual numbers within that game will make things even spicier.
If you can catch a nice winning streak in your sector, you should probably call it a night and walk away with a fancy profit instead of pushing the game too far.
Hit and Run Strategy
Do you really want to give yourself the best chance at a roulette payout and not risk too much? Then I suggest only approaching roulette for a spin or two and going all-in with the money you choose to spend on the game for the night.
If you have $100 to play roulette, I suggest betting it all on a few numbers or maybe making two $50 bets with it.
While you will end up losing sometimes, the roulette payouts of your winning spins will be significant and well worth the wait.
The great thing about this strategy is that you will avoid any tilt or regret as you will only be at the table for a handful of spins.
When you win big, walk away with your profits and enjoy them for the rest of the night instead of losing them back to the house.
Roulette Odds and Payouts FAQ