Samantha Abernathy Poker Journey: A Brilliant Mind Since Early Years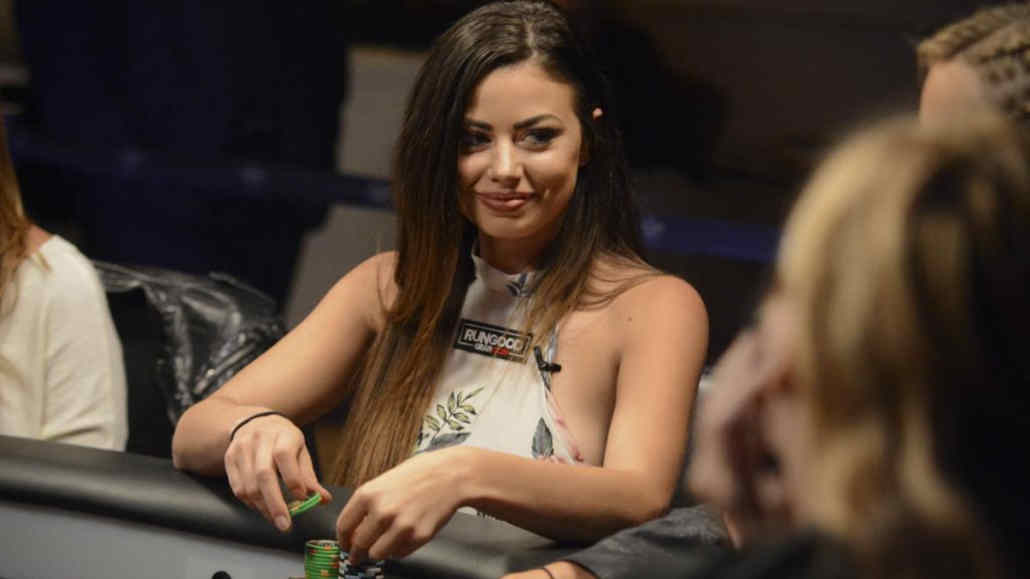 Born in 1991 and only introduced to poker in 2014, well after the poker boom days were over, Samantha Abernathy is a player who doesn't belong in the old or the new guard per se.
Having always been extremely talented at games and very intelligent, Abernathy's path to poker was not an unexpected one, although the game itself may not have been what she expected for her life.
A successful cash game and tournament poker player, Samantha has had some major accomplishments in her career and is one of the more successful ladies in a male-dominated game.
Today I wanted to reflect on all the success Abernathy has had in the game so far and take a look at what may be in store for her in the coming years as she continues to expand her career and grow her brand as one of the most successful women in poker.
Samantha Abernathy Poker Career Highlights
Started her professional poker career in 2014, playing both live tournaments and online games to sharpen her skills
Made her first appearance on the CBS Sports show Poker Night in America in 2015. She appeared on the program for three seasons.
Placed 3rd at the Main Event of the 2016 Aussie Millions for $437,543, her largest live tournament cash to date.
Made her seventh and latest appearance at the WSOP, cashing in the Main Event and going deep in a few other events.
Became an 888poker ambassador in 2021. In this role, she often hosts videos on their YouTube channel and streams their events on her Twitch account
Samantha Abernathy's Early Live & Career
Samantha Abernathy was born in Atlanta, Georgia, on May 11th, 1991. As a child, she loved playing a lot of different board games and card games, including Monopoly, Sorry!, Rummy, and Clue, to name a few.
When her mother was interviewed for a cardplayer.com piece about her daughter's poker success, she explained how Samantha was always business-minded and started making money off prop bets at just seven years old.
She would scrape the pockets of strangers betting that she could solve a Rubik's Cube very quickly with her eyes closed or that she could perform a magic trick before their eyes and other obscure and intelligent things.
With this big imagination, Samantha wished to make something great of herself. As a young girl, she thought that taking her gymnastics expertise to the college level would get her to where she wanted to be.
However, a back injury she incurred forced her to study design at the College of Art and Design in Savannah, Georgia, instead.
Quickly, Samantha realized that traditional education wasn't going to cut it for her, and she decided to drop out of the art school and move to Chicago.
There, the job opportunities were still limitless for her, and she found a gig working as a UX/UI designer for apps, games, software, and websites.
Soon after her professional career started, she felt that the 9-5 corporate world was draining the creative spark within her, and she longed for something more exhilarating in life.
Little did she know that her fun trip to the Seminole Hard Rock Casino in Florida in 2013 would change the course of her life.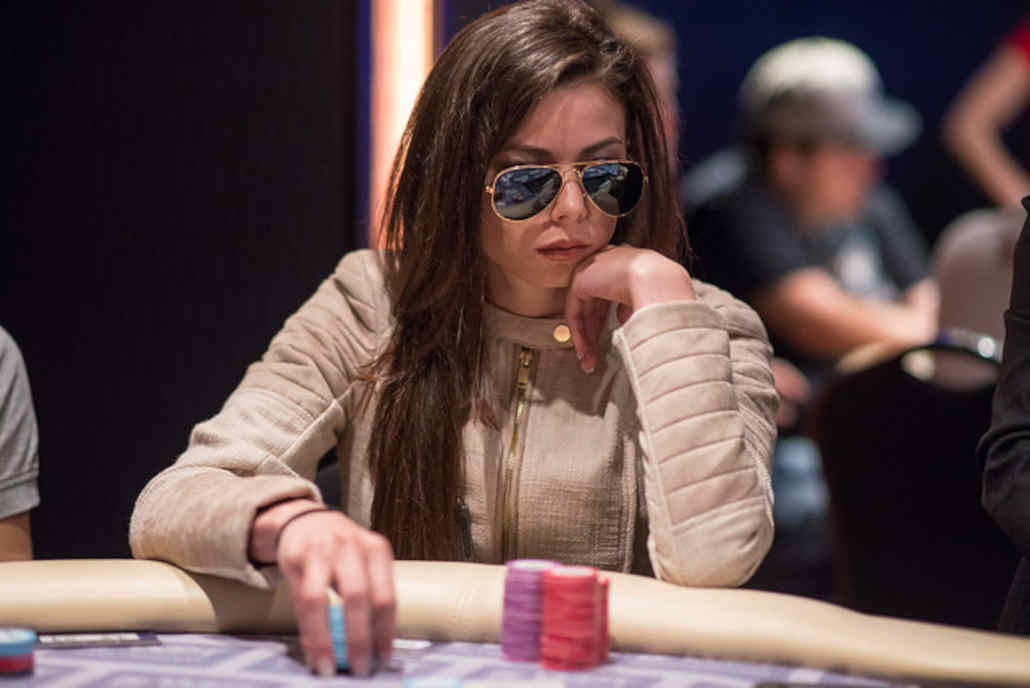 Images courtesy of seminolehardrockpokeropen.com and worldpokertour.com
With very little idea of how the game worked and just an intention to have some fun, Samantha registered for a tournament there and managed to keep herself afloat while quickly falling in love with the idea of pursuing poker more seriously.
Without a single clue about what is truly involved in playing poker full time, Abernathy went to Prague only a week later to play some World Poker Tour events.
With this trip only solidifying her dreams, she came back to the US and moved to Las Vegas, where she began to pursue poker on a higher level.
Samantha Abernathy's Professional Poker Career
In 2014, the first year of her professional career, Abernathy cashed more than 30 times in tournaments around Las Vegas, where she picked up valuable skills and honed her craft at the tables.
Her first recorded tournament comes from a massive 5,300 player field $160 NLHE event at the Mega Millions Series in Los Angeles in January of 2014.
Here, she placed 129th for $1,600. Throughout all of 2014, she would partake in low to mid-stakes NLHE tournaments, making some money to live off and some to continue playing.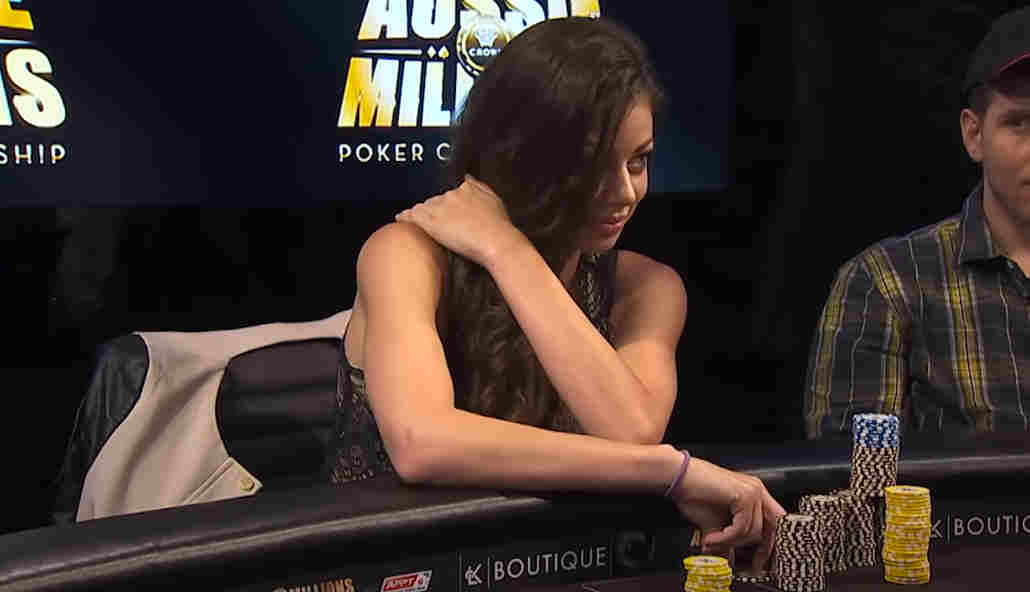 When she looks back at her journey now, she commends her younger self for the confidence, but she realizes how little she knew and what a "train wreck" she might have seemed to others.
Since then, she has tidied up her game and had a few impressive wins.
To this day, Abernathy admits that she doesn't know all the ins and outs of the game but also wants to be careful who she learns from because there are many people who portray themselves as amazing players and coaches when they really are not.
Samantha's first 5-figure win came in 2015 after spending all of 2014 cashing small and getting in tune with her abilities.
On February 15th of, 2015, she participated in the Deep Stack Extravaganza I in Las Vegas, where she placed 2nd at a $250 No-Limit Hold'em Event. She won $25,053 here and really began to spread her name around the poker community.
Two months after that, she took home $10,772 after placing 9th at the $1,600 Venetian Deepstack Extravaganza II Main Event.
In January of 2016, Sam attended the 2016 Aussie Millions Poker Championship in Melbourne and placed 3rd at the A$1,150 No-Limit Hold'em Terminator event for $11,033.
It was the A$16,000 No-Limit Hold'em Main Event at the 2016 Aussie Millions that truly caused the poker world to start talking about this amazing young lady.
At the Main Event, she ran deep and eventually busted 3rd at a table full of well-known poker stars, turning quite a few heads in the process.
Canadian pro Alan Engel finished first that day, ahead of Tony Dunst, who finished 2nd.
With a very dramatic first appearance deep in a major tournament, Abernathy went home with $437,543 and a wave of new attention.
On Day 4 of the event, Mikel Habb demonstrated poor etiquette and sportsmanship when he slowrolled Abernathy twice within one hand, but she managed to send Habb to the rail in 15th place, leaving her beaming and Mikel fuming.
As far as the World Series of Poker goes, Samantha has yet to win her first WSOP gold bracelet, but she has cashed in 7 events for a grand total of $32,888.
Her first recorded appearance was in June of 2015, where she placed 48th at a $1,500 No-Limit Hold'em Shootout Event for $5,413.
Her latest appearance, the $10,000 No-Limit Hold'em Main Event at the 2021 WSOP, saw her make the money but eventually bust out in 868th place out of a 6,600 player field for a win of $15,000.
Abernathy is no stranger to online poker either and occasionally plays on WSOP.com Nevada with her screen name "SamanthaA."
She started playing online in 2014 as well and has simultaneously played her live tournaments with some dabbling online throughout the years.
Her 2016 Aussie Millions is still, to date, the biggest single live tournament cash of Samantha's career but considering that she only learned what the game was a mere 9 years ago, she has come an impressively long way and doesn't see herself stopping any time soon.
Samantha Abernathy Net's Worth
Since throwing herself blindly into the world of poker in 2014, Abernathy has managed to make a living for herself and stand out amongst the thousands of players who come to Las Vegas with a dream to be the next poker legend.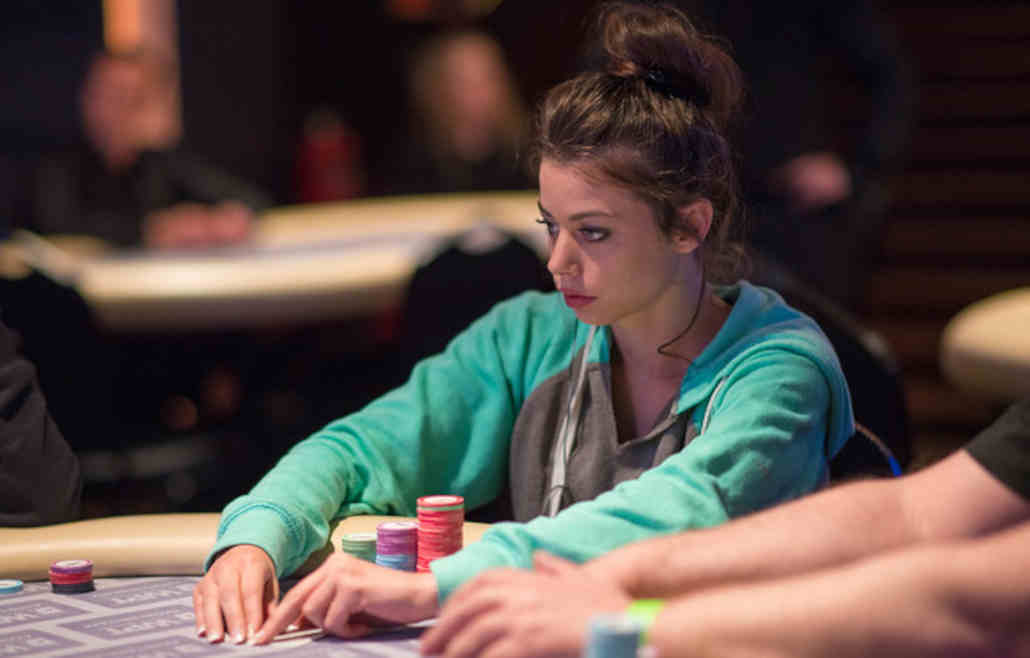 Along with playing both online and live quite frequently, Abernathy takes on work as a freelance graphic designer at times to channel her creativity and to help push her poker career forward.
Samantha's total live earnings amount to $597,164, with her biggest win coming from the 2016 Aussie Millions for $437,543.
With a combination of live tournament cashes, online playing, TV appearances, and freelance work, I would assess Samantha Abernathy's net worth at close to one million dollars.
Samantha Abernathy in the Media
Abernathy is no stranger to the cameras and took part in Poker Night in America on CBS Sports from 2015 to 2018.
During this time, she appeared in about 25 episodes where she was mostly featured in $25/$50 No-Limit Hold'em cash game sessions.
Some of her memorable moments during her time on-air include finishing the all-female "Ladies Night" episode with a $24,000 profit, where she played against the likes of Lexy Gavin, Kelly Minkin, and others.
Additionally, in 2016 she played against Andrew Micali, Joe McKeehan, Mike Dentale, and other well-known pros, causing quite the stir when she ran a memorable bluff against Mike Dentale that worked out for her.
Where is Samantha Abernathy Today?
Abernathy keeps her personal life quite private, but she has a relatively large following on both her Instagram and Twitter accounts (@samabernathyy), with a collective following of around 125k between the two.
Her Instagram posts primarily show her at the poker tables or traveling around the world.
On her Twitter, she mostly promotes her collaboration with 888poker, whose team she joined in 2021. On Abernathy's Twitch, she has about 7,000 followers and often streams 888poker events.
In a recent "Made to Learn" strategy video from 888poker on their Youtube channel, Samantha highlights five poker resolutions that will help any player improve their game.
She speaks about how important it is to set realistic poker goals, prepare yourself to play, and stay positive.
Through her years in the poker realm, Abernathy has become friends with quite a few poker superstars, one of which is the popular Instagram personality Dan Blizerian.
In March 2016, Blizerian publicly bet Samantha that she couldn't bike from Las Vegas to Los Angeles in less than 72 hours.
As the girl who was making money off prop bets from strangers at 7 years old, this dare intrigued Abernathy, and she took the challenge – determined to prove herself.
Impressively, Sam covered the 270 miles (434 km) on March 13th, 2016, and documented it on her Twitter, where she captioned a video with
"over 320 miles and a giant storm later… I'M ALIVE….. AND I DID IT!!!!!!!!!!!!!!"
Today, Abernathy lives in Las Vegas with her cat Binks, but she is often on the road either for a tournament or traveling for leisure.
*he's a service dog* 🤓 pic.twitter.com/kEGF6ztJ73

— Samantha (@SamAbernathyy) June 2, 2018
She often describes herself as a "lone wolf" who loves animals and takes her cat with her wherever she goes.
At just 30 years old, Samantha's career has only just started, and she has high hopes to become an even more successful player.
She's open to using her rising personal brand in the poker world in different industries and currently is just enjoying her life and following opportunities as they arise.