Is the Second Poker Boom Happening Right Now?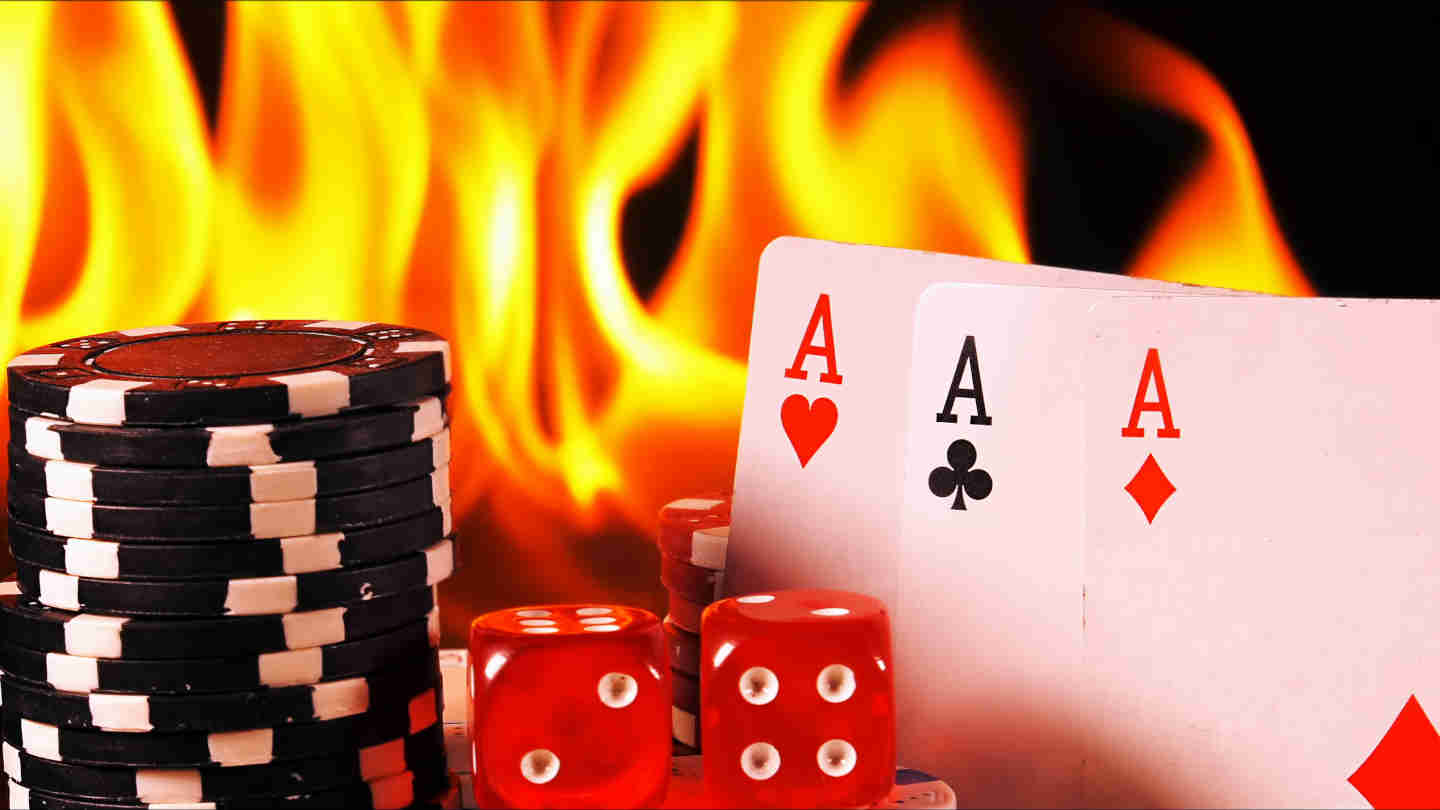 7 minutes
Last Updated: November 5, 2023
It has been 20 years since Chris Moneymaker won his first-ever live poker tournament, which just so happened to be the WSOP Main Event, triggering a chain of events we now know as "The Poker Boom."
The days of "The Poker Boom" were the best poker had seen up to that point, with thousands of new players flocking to the game, and both live and online poker flourishing across America, Europe, and beyond.
For the first time ever, amateur poker players had hope that they could beat the pros and compete with the best in the world, and more than a few times they did exactly that.
New online and live tournament champions were crowned, thousands of players went from poker fans to poker pros, and the game was on the biggest uptick of all time.
It all came crashing down in a big way on April 15, 2011, when the American DOJ cracked down on a few of the biggest online poker operators, including PokerStars and Full Tilt Poker, setting poker back by at least a decade.
While players around the world kept playing, the poker ecosystem took a hit that took many years to recover from. And just as that recovery was happening, and live poker tournaments were recording the biggest fields in a long time, the Covid-19 pandemic rolled into town.
Covid-19 Puts the Breaks on Live Poker
The 2019 World Series of Poker was an epic one, and live poker around the world was flourishing in a big way when the Covid-19 pandemic put a stop to it all for a number of months.
With one country after another introducing various levels of quarantine, casinos and card rooms were among the biggest losers, with many going out of business.
While it was a bleak time for live poker, the online game did exceptionally well, with thousands of people returning to their roots and playing online poker once again, and many getting introduced to online poker for the first time.
The first online WSOP was played over at GGPoker with quite a bit of success, and operators saw a chance to unite with big poker tours and start offering events both live and online in the future.
This set a new trend that we are seeing in today's game, and are likely to see for years to come, with live and online poker working hand-in-hand more than ever before.
Return of Live Poker Marks the Start of a New Poker Boom
Live poker returned to most places at some point in 2022, but masks, distancing mandates, and obligatory vaccinations for travelers were still in place, which meant a relatively slow return to the old ways.
Yet, by the summer of 2022, most players were over Covid fears and ready to jump back into the fray, come what may.
While it was too early to talk about the future at the time, 2023 showed us that perhaps a little break was exactly what the poker world needed to come back bigger than ever.
The early tournament festivals of the year started breaking records, and with the WSOP now played on the Las Vegas Strip itself, it looked like it could be quite an epic year indeed.
When summer finally rolled around, it was clear that big things were about to happen, as the early fields were seeing numbers greater than expected.
Then, with the WSOP Main Event 2023 entering its final Day 1 flight, it became clear that it would break the attendance records, marking a very special day in the history of the game.
MAIN EVENT PAYOUTS:

Players: 10,043 (New WSOP Main Event Record!)
Prize pool: $93,399,900
Places paid: 1,507

1st: $12,100,000
2nd: $6,500,000
3rd: $4,000,000
4th: $3,000,000
5th: $2,400,000
6th: $1,850,000
7th: $1,425,000
8th: $1,125,000
9th: $900,000

— WSOP – World Series of Poker (@WSOP) July 9, 2023
In the end, the 2023 edition of the Main Event attracted 10,043 players, some 1,350 more than the "Jamie Gold year," making it the biggest ever not by a few players, but by a massive number.
American pro Daniel Weinman took home the $10,000,000 first-place, but it was the game of poker that really came out of it as the biggest winner, as it was more than obvious that there was more interest in poker than ever before.
Despite so many calling poker dead over the years leading up to 2023, the game turned out to be more resilient than anyone would have expected.
Poker Personalities Reinvigorate the Game
In the years following Black Friday, it seemed like poker had gotten into a bit of a rut and not really moving forward, while simultaneously pushing amateur players away from the game.
The emergence of poker solvers and GTO poker strategies caused many of the pros to switch to playing an even more robotic and "boring" style of poker, which is not very fun to watch of play against.
This caused the online poker fields to get infinitely tougher, and made the big live events less fun to watch on TV, especially when it came to televised tournaments.
The emergence and popularization of poker live streams was a big element in getting people excited about poker once again.
Big poker personalities like Garrett Adelstein, Doug Polk, Eric Perssson, Nik Airball, Rampage, and Mariano made poker fun and exciting again, and thousands of poker fans appreciated it greatly.
The "street poker" was back after a long time, and we could finally see players playing outside of the confines of GTO, with hundreds of thousands of dollars on the line.
2023 was the year of some of the biggest televised poker cash games of all time, with both Hustler Casino Live and High Stakes Poker organizing million dollar buy-in games in a span of just a few months.
Adding a reality TV element to poker shows and streams helped engage the masses, making it seem once again like they too could show up and beat the high stakes games without learning how to play the game like a robot.
Online Poker on the Rise
The numbers across the board have shown 2023 to be the biggest year for live poker yet, but it wasn't just live poker that thrived in 2023.
In fact, online poker managed to create the biggest tournament prize pool of all time, with GGPoker's WSOP Online Main Event attracting 6,023 players, creating an unprecedented prize pool of $28,609,252.
To make things even crazier, poker streamer "girafganger" managed to win the $2.78 million first place prize in front of a live audience on his Twitch stream, making it one of the wildest poker streams of all time.
What's more fun than winning the biggest online tournament ever? Doing it in front of thousands of adoring fans! Live on twitch at 7:50pm CET! pic.twitter.com/GK1wak14MZ

— giraf ganger (@Girafganger7) October 3, 2023
Seeing heroes like "girafganger" win such massive prizes on live streams has helped bring thousands of young people into the game, which means the future is definitely in safe hands.
Across the ocean, in the USA, online poker has been making a slow but steady comeback as well, with a number of states allowing legal online poker sites to launch for the first time ever.
For the time being, online poker remains relatively small in the US, but with states like New York looking to legalize it and the likes of Michigan, Nevada, and New Jersey allowing operators to merge player pools, we could be looking at a major resurgence of online poker in America in the near future.
More to Come Before New Year's
It's certainly been a wild year for poker in general, but the wildest thing is the fact the year is not nearly over, and there are a few more big things to come before we move into 2024.
In a matter of days, PokerStars will be launching the first North American Poker Tour (NAPT) since 2012 in Las Vegas, which should be quite an epic event in its own right.
Then, throughout the month of December, we are going to see a series of live poker events, the kind of which was not seen yet.
For the first time ever, WSOP will be traveling to the Bahamas, with the inaugural WSOP Paradise festival on the calendar from December 3 to 14.
Just as this festival comes to an end, the WPT World Championship at Wynn Las Vegas will also be kicking off, with December 12 marking the first day of the biggest guaranteed poker tournament ever, offering at least $40 million in prize money to the winners.
While these two events will mark the month, the PokerStars EPT Prague, happening from December 6 to 17 will also make sure thatplayers from Europe who don't want to travel overseas have plenty of high stakes action to get into themselves.
These three events, followed by everything that accompanies them, will make for the biggest winter yet, concluding 2023 in the same epic way it's been going so far.
The Second Poker Boom Is Real
With 2023 just a couple of months away from being over, we can safely say that it was the best year poker has seen in a long time, if not ever.
As we slowly make way for the next year, things are looking very promising on all fronts, and the game is showing absolutely no signs of slowing down.
Major live and online poker festivals, new poker streams, podcasts, and shows, and a lot more can be expected throughout 2024.
It remains to be seen just how far this new Poker Boom can take the game, but we can only hope that the final destination is legalization of online poker across the US, which would, without a doubt, spark a new era for the game as a whole!