Sammy Farha Poker Journey: The Legend of "Mister Cool"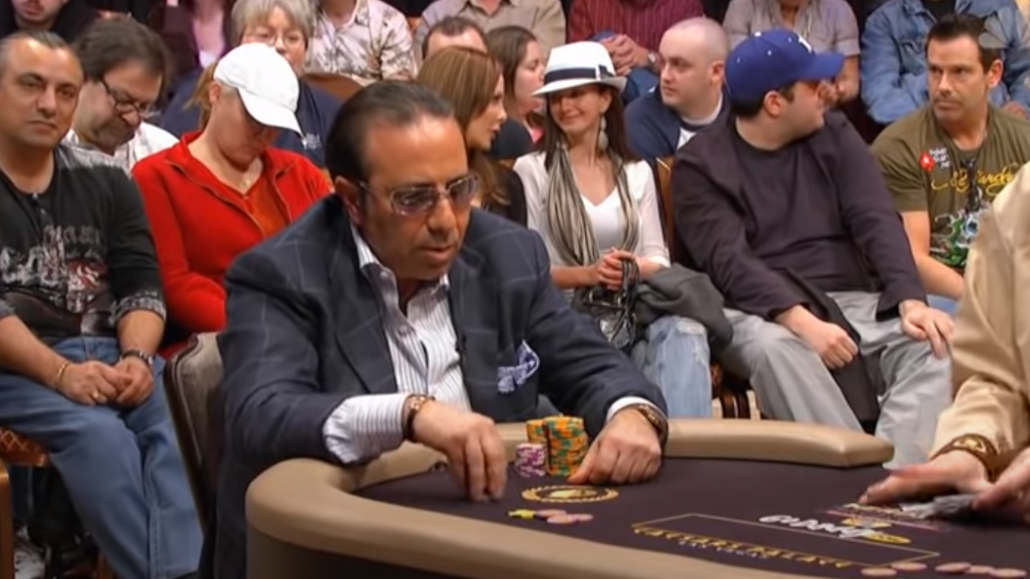 One of the most controversial characters in the world of poker, Sammy Farha, has made a name for himself by using his image of an old school gambler at the tables and away from them.
The man who won the hearts of many poker fans with his appearances on the legendary TV poker show "High Stakes Poker" has quite a colorful story behind his success.
A child of an immigrant family, Farha managed to both graduate college and made a successful career as a professional poker player, all very impressive feats.
Yet, Farha's sometimes combative personality has often gotten him in trouble, including a recent fight he got into at a Texas poker club.
Yet, whatever anyone might think of Farha, there is no denying that he is one of the biggest characters in poker history and one whose name will go down in the poker books.
This is the story of Sammy Farha, a man who overcame much adversity to get to the top of the poker world and inadvertently triggered the poker boom in 2003.
Sammy Farha's Poker Career Highlights
Born in Lebanon in 1959, before moving to the US in 1975
Introduced to poker in the 80s in Texas
Moved to Las Vegas and fell in love with the game
Won three poker bracelets, all in Omaha events
Came second to Chris Moneymaker at the 2003 WSOP Main Event
Legendary for his "High Stakes Poker" appearances
Lives in Texas and still plays poker for lower stakes
Sammy Farha's Early Life and Career
Born in 1959 in Beirut, Lebanon, Ihsan Farha grew up in his native country and lived there until he was 16 years old.
In 1975, a civil war erupted in Lebanon, and the Farha family left the country looking for a better life and a safer place for their children to thrive in.
They found that home in the US, where Ihsan started going under the name Sam and eventually got a degree in business administration from the University of Kansas.
Equipped with his degree and the knowledge that came with it, Sammy had a bright future ahead of him, but he had other plans.
During his college days, Farha developed a strong love for games of all sorts, becoming an avid player of pool, ping ball, and Pac-Man.
Some stories show that Sammy was regularly winning money and competing against his friends at Pac-Man, even winning $5,000 on one occasion.
Having plenty of success in various games, Sammy discovered poker and immediately got interested in it. The money that was going around in poker was more appealing than anything that could be won on the arcade machines.
In the 1980s, Farha fell in love with poker in Texas and eventually decided to make his way to Las Vegas and see just how lucrative poker was.
With the average poker player in the 80s not being technically very good, Farha's competitive nature and pure talent were enough to make him a big winner in the games very quickly.
Farha Turns Poker Pro
Pretty soon, Farha decided he had what it takes to become a professional poker player. This was a career path that promised to make him a millionaire fast, unlike any business career he might have.
For some years, Sammy played mostly in cash games and private games, but in 1996 he finally made his way to the WSOP as well and won his first gold bracelet.
Sammy entered a $2,500 Pot-Limit Omaha event that year and came out on top, beating Brent Carter heads up for his first bracelet in his favorite poker game.
Despite this win, Sammy never really became much of a tournament player, only competing on the tournament circuit when he felt like it.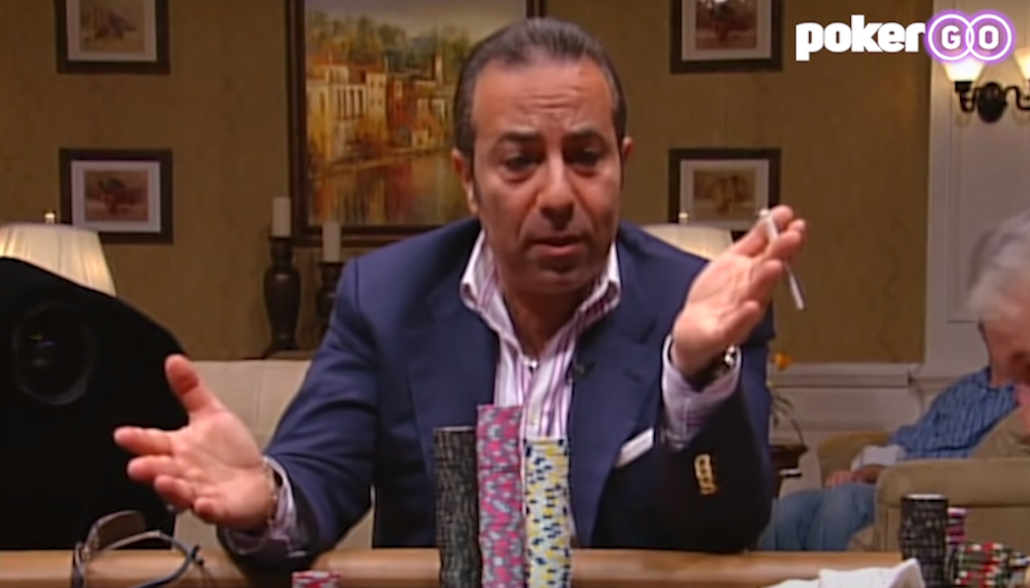 In 2002, Farha once again came close to winning a bracelet, coming third at a $1,500 WSOP Pot Limit Omaha event.
However, it was the 2003 WSOP that truly put Sammy Farha on the poker map when he actively participated in one of the biggest poker events of all time.
Up to 2003, the $10,000 WSOP Main Event was traditionally an event won by poker professionals who were out in great numbers once again.
As the Main Event went deep, the likes of Phil Ivey, Dan Harrington, and Sammy Farha were all still in the game.
Poker legend Phil Ivey was eliminated in 10th place by an unassuming accountant with an interesting name, Chris Moneymaker.
By the time the final table was close to the end, it was Sammy Farha who was left to play against Moneymaker for the gold bracelet and the glory of becoming the world champion.
Despite Sammy's massive experience and dominant poker skills, Chris managed to pull off the win in the heads-up match and become the biggest name in the poker world at that time.
Moneymaker's win triggered the poker boom, bringing thousands of new players into the game and triggering the explosion of online poker.
While Sammy did lose over a million dollars by not winning that heads-up match, Moneymaker's win brought so much money into poker that most poker players agree he won them all millions over the long run.
Farha's Career After the Moneymaker Match
Sammy's career certainly didn't end with the WSOP runner-up finish, as he continued to be a staple name in the high-stakes games of Las Vegas, still occasionally playing the tournaments.
In 2005, Sammy once again went deep in the Main Event but busted well short of the final table that time. In 2006, he came fifth in the National Heads-Up Poker Championship.
That same year, Farha once again won an event at the WSOP, despite playing so few. The came first in the $5,000 PLO Hi/Lo event, winning $398,000 and his second WSOP bracelet.
Sammy's incredibly aggressive and loose style has served him well in the game of Omaha, where he was one of the most fierce competitors for many years.
In 2010, Sammy once again dominated in a WSOP event, this time around winning the $10,000 Omaha Hi/Lo Championship event for $488,000 and his third gold bracelet.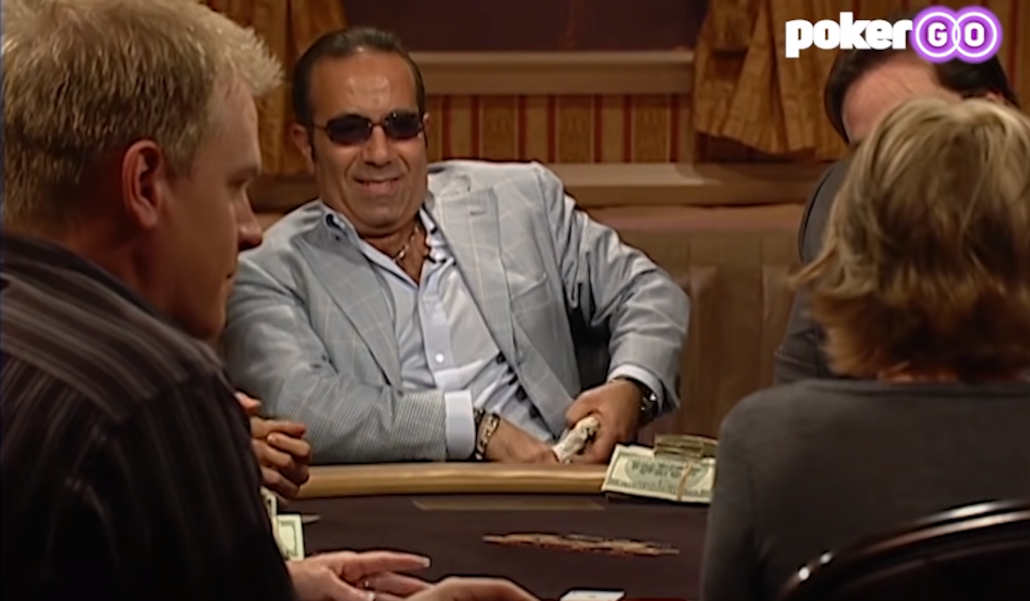 In 2012, he would once again come close in a $10,000 PLO event at the WSOP, but that time he was eliminated in 11th place and won only $43,000.
Since then, Sammy has not made many appearances in poker tournaments, although he did make a cameo appearance in the 2021 Seniors Event at the WSOP, along with the likes of Doyle Brunson.
Despite the lack of appearances in poker tournaments, Sammy has apparently been playing in high-stakes cash games for years before somewhat retiring from the scene a few years ago.
These days, Farha has returned to Texas, where he still often plays poker in popular Texas poker rooms, but for much higher stakes.
According to Farha, he moved away from the highest stakes games due to the drama that often surrounded them, which he would rather avoid.
Yet, the drama managed to find Farha in a recent altercation he had at one of Houston's poker clubs when he got into a physical confrontation with a dealer working there.
It's safe to say that Sammy Farha continues to be quite the character, despite some accusing him of lacking respect for his fellow players and the poker room staff at the various poker rooms he plays in.
Sammy Farha on High Stakes Poker
Apart from his second-place finish at the 2003 WSOP Main Event and his part in the legendary Moneymaker win, Farha's biggest claim to fame probably came from his appearances on the TV poker show High Stakes Poker.
Sammy appeared on seasons 1, 2, 3, and 4, playing alongside the likes of Daniel Negreanu, Barry Greenstein, Phil Hellmuth, Phil Ivey, Mike Matusow, and many other poker legends.
Yet, among this cast of poker superstars, Farha managed to stand out with his incredible table antics, his sleek appearance that gave the viewers a look into the old-school Las Vegas, and his loose playing style.
Farha was seemingly involved in more pots than any other player, playing cards that most other players would not even dream of betting a chip with.
Yet, despite his loose style, Farha stood his own by playing fearlessly and aggressively and often winning pots that didn't rightfully belong to him.
Sammy built up a rivalry with fellow immigrant poker player Eli Elezra as he and the Israeli went back and forth, bluffing each other and making huge bets hand after hand.
In the end, Sammy remained remembered as one of the most beloved characters on the show, with his trademark unlit cigar prop becoming a fan favorite.
Sammy's reputation after the first four seasons of the show, mixed with his success at the tables in the meantime, created the legend of Sammy Farha as one of the most fearless players who took power poker to a whole new level.
Sammy Farha's Net Worth
This brings us to the next big point of interest, and that is Sammy Farha's net worth. As usual, the fans have a great interest in just how well Sammy Farha has done in the game of poker.
What I can tell you for sure is that Sammy has won over $2.88 million while not playing many tournaments at all and without ever getting involved in the super high-stakes tournaments.
By my estimation, Sammy might be up more than $2 million from tournaments alone, as his total buyins likely don't amount even to a single million bucks.
Popular opinion has it that Sammy was the big winner in some very high-stakes games on many occasions as well, many of those being private games with big whales at the tables.
It is likely that Farha has won millions playing poker against significantly weaker opponents, although this is all unconfirmed.
On top of all that, Sammy has made TV appearances on a variety of poker shows, a cameo on the poker movie Lucky You, and has written a book titled "Farha on Omaha."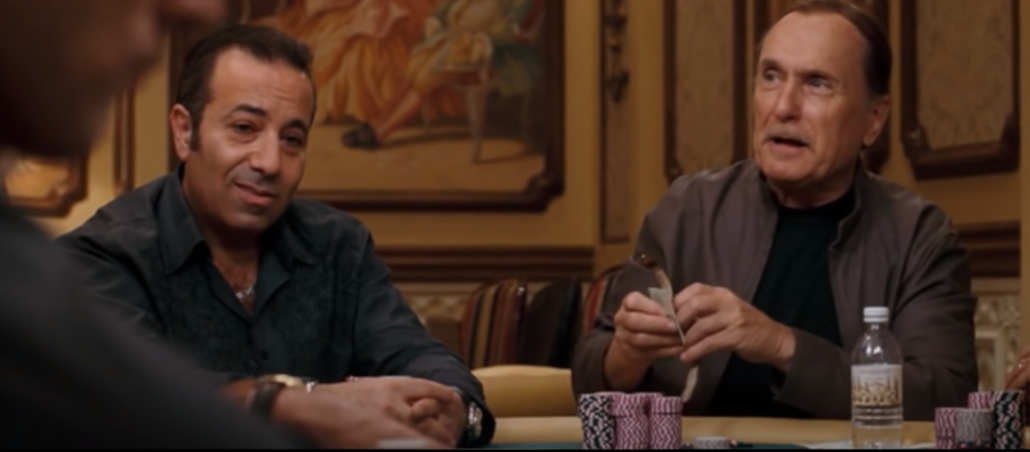 Sammy also worked as a spokesman for Harrah's and worked on a number of other poker-related and unrelated projects over the years, many of them having great success.
Yet, Farha is also known as a big gambler, and it is hard to believe he's also been winning in the pit or betting on sports for all these years.
With all that said, I would say that Sammy Farha's net worth is currently anywhere between 2 and 5 million dollars, although I could be off by millions depending on many factors.
Where Is Sammy Farha Today?
At the age of 63, Sammy Farha is certainly not as present in the poker world as he once was, but he has not disappeared from the grand stage altogether, either.
In a 2017 interview, Farha talked about his love for the game of Omaha, his relative dislike of No-Limit Hold'em, and the reasons he stepped away from high-stakes poker.
According to this old-school poker legend, the high levels of drama surrounding such games have made it too much for the aging player, who decided to step away while he was ahead.
Sammy moved back to Texas, where he spent a good chunk of his youth and where he still regularly plays poker for some more reasonable stakes.
Yet, despite allegedly trying to avoid drama, Farha was involved in one of the most publicized events in Texas poker in recent years.
According to some reports, Sammy came to the popular "Legends Poker Room" to play some poker, where he saw another player, a previous dealer at the "88 Social," who was fired after an altercation with Farha.
Sammy apparently had a problem with the player being there, which caused the fight between the two. The former poker dealer apparently slapped Sammy across the face, and some further blows were allegedly exchanged.
Both players were asked to leave the club, tarnishing the reputations of both. According to many visitors, Farha had this long coming, as his behavior in the Texas poker rooms, especially towards the staff, was not always proper.
Since there is no evidence to prove either side of the story, the real truth remains a mystery, but we certainly know that hitting a 63-year-old man can't possibly be acceptable behavior.
Apart from this incident, Sammy appears to be involved in several other poker-related projects, including a possible new book, a video game, and more.