Vanessa Rousso Poker Journey: Lady Maverick On and Off the Felt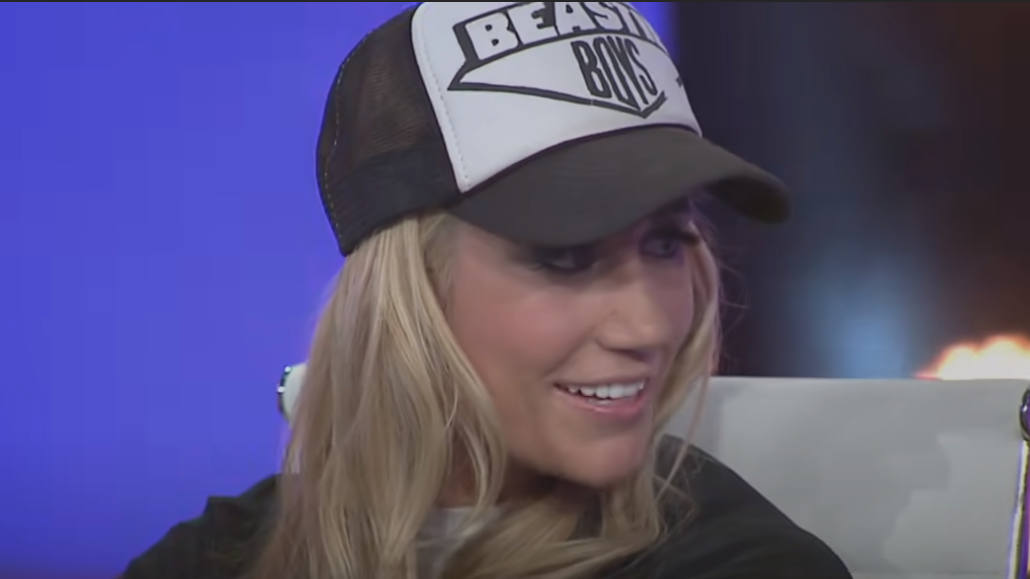 Born in White Plains, New York, Vanessa Rousso is one of the most famous and successful women in the world of poker as a whole, with great success in both tournaments and cash games over the years.
Rousso's first encounters with the game came during her time at the college, and her interest in poker only grew after years she spent researching game theory, working on her chess game, and becoming proficient with the Rubik's Cube.
Her interests led Vanessa to poker, a game she saw as even more advanced, as it incorporated psychological elements on top of the static game theory and math-oriented elements of the other games she had played.
While many of her poker fans may not know it, Vanessa is also a successful attorney and was extremely successful during her academic years at Duke and the Miami School of Law.
Today, Vanessa Rousso is one of the most well-known names in the poker community, but there is more to this successful woman than you could tell just watching her play poker on TV.
We take a look at Vanessa Rousso's early life, her poker career, and her personal life to date to shine a light on what it is that makes this extraordinary woman who she is.
Vanessa Rousso Poker Career Highlights
Graduated from Duke and the University of Miami School of Law
Passed the Florida State Bar Exam and is an active DJ
Accumulated over $3.5 million in live tournament earnings
Won over $700.000 in the WCOOP Main Event in 2007
Previously married to the late poker pro Chad Brown
Married with three children to Melissa Ouellet
Placed 3rd on Big Brother Season 17
Vanessa Rousso's Life and Upbringing
Born on February 5, 1983, Vanessa Rousso spent her earliest years in White Plains, New York, her hometown.
However, it did not take long before her parents Cynthia Bradley and Marc Rousso, decided to move to Marc's homeland of France.
Vanessa lived here from the age of three until she was ten years old. At that point, she came back to America with her parents to live in Upstate New York.
In 1992 Vanessa's parents got a divorce, and after some time, Cynthia took Vanessa to live with her and her parents in Florida, where she attended the Wellington Landings Middle School.
From a very young age, Rousso was very talented at many things, starting to read earlier than other kids and being active in swimming, lacrosse, the debate team, and many other activities through her early education.
Rousso's academic success continued through high school, where she maintained a 4.0 GPA and took part in the National Honors Society and French Honors Society.
In 2001, she graduated as valedictorian from the Wellington High School.
After finishing high school, Rousso kept being involved in many activities. She played sports actively, played the violin, and volunteered in various organizations that had societal wellbeing in mind.
By the time she had reached college, it was clear that Vanessa would be a remarkable woman with a great career, whichever path she took.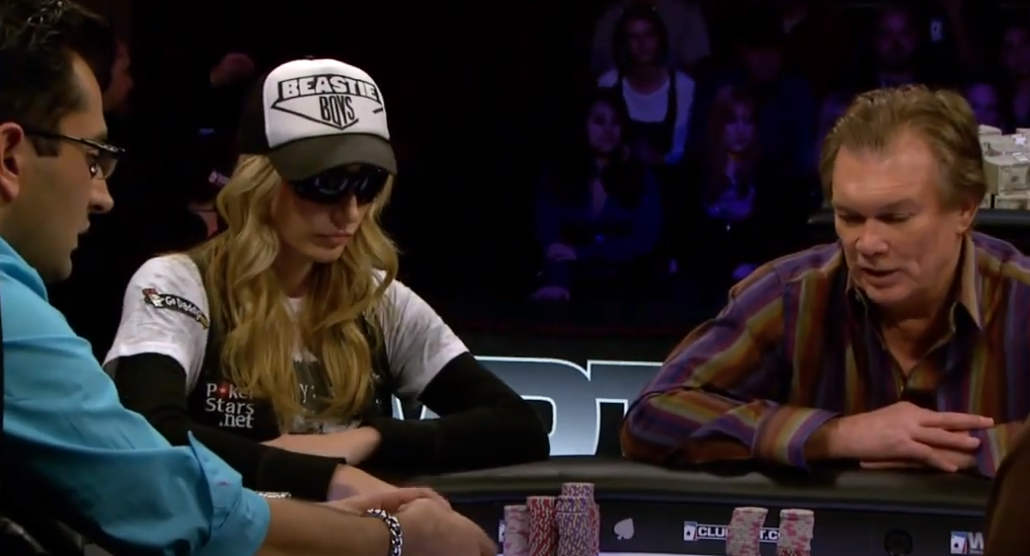 She was accepted by Duke University and was on the Dean's list for the brief two and a half years it took her to graduate, setting a record for the fastest major in economics and minor in political science, which she got in 2003.
With college out of the way, Rousso went straight ahead and began law school at the University of Miami School of Law in 2004.
By 2018, she had received her law degree and quickly proceeded to pass the Florida Bar Exam, becoming an attorney.
The most interesting thing about her time in law school is that she took a long hiatus to pursue her growing interest in the game of poker before returning to graduate magna cum laude in 2018 and become a lawyer after all.
Vanessa Rousso's Professional Poker Career
Vanessa's college experience was quite different from that of many people. She decided to quit law school despite doing fantastic academically.
One of the most successful students in her generation, Vanessa decided she wanted to pursue other dreams.
In summer 2005, Vanessa started playing poker in New Orleans casinos, playing low-stakes tournaments. The same summer, she recorded her first Las Vegas win in a small $330 tournament at the Palms.
When the 2005 WSOP rolled around, she recorded her first ITM finish in the Ladies event.
Vanessa was now hooked on poker, and it was becoming more and more clear that her academic career would have to wait. In April 2006, Rousso finally got her first big break in poker, winning $263,625 in the $25.000 Five Star World Poker Classic, a part of the WPT.
With the newly found poker bankroll and confidence, the French American was now able to take the poker world by storm, and it wasn't long before she won a WPT event at Borgata in September 2006.
The win was worth more than $285,000 and put the very young female pro on the map for everyone to see. Her unique style, sex appeal, and stoic demeanor all showed the poker world that she was a force to be reckoned with.
Next year was not too productive for Rousso on the live tournament circuit. However, the young pro was already doing great in the side games as well, which meant she could easily support herself and her lifestyle from her poker winnings.

In addition, Vanessa ended up winning the biggest online poker tournament score of her career in the World Championship of Online Poker (WCOOP), outlasting 2,998 entrants to win over $700.000.
Vanessa came third in the tournament, but after the winner was disqualified by PokerStars for breaking the operator's terms of service, she was bumped into second place.
The most significant highlight of her 2008, despite not being too impressive in terms of monetary value, was her $120,000 win on the televised Poker After Dark sit-and-go tournament.
The episode was dubbed Gus and the Ladies, and Vanessa bested poker champion Gus Hansen and four other ladies to take the title.
In May 2009, Rousso recorded a massive $700,000 win in a European Poker Tour Highroller in Monte Carlo, beating Randy Dorfman heads up and outlasting the likes of Tony G and Andrew Feldman at the final table.
2010 was an eventful year for Rousso, who was now a well-known face on the circuit. In June, she came eight in the Heads Up Championship at the WSOP.
In December, she was eliminated in third place from the Doyle Brunson Five Diamond World Poker Classic, winning $358,000 in the process.
Over the next couple of years, Lady Maverick, as she had come to be known, cashed in tournaments across the world, including England, France, Italy, Greece, Brazil, South Africa, Australia, and the US, traveling the world pursuing her passion.
While some would say that poker did not work out for Vanessa because she never won a major tournament title, this could hardly be further from the truth.
Despite holding no WSOP bracelets or other major trophies, Vanessa has accumulated over $3.5 million in career tournament earnings, along with a substantial amount in online poker winnings and unknown amounts of winnings from cash games.
She showed her cash game prowess on multiple occasions in televised shows such as Poker After Dark and The Big Game, where she took on some of the world's best on camera and came out on top.
Despite her last tournament result coming in 2017, Rousso remains one of the most successful women in poker to date. She is now pursuing her career as an attorney, and it remains to be seen if we will have Vanessa return to the green felt in the future.
Vanessa Rousso's Net Worth
Vanessa Rousso has played poker for over a decade, and over that time, she had a lot of success, including more than $3.5 million in tournament winnings and presumably a lot more in cash games.
Assessing Vanessa Rousso's net worth is not easy, considering that cash game winnings are not made public, and there is no telling what other investments she might have made during her career.
However, considering Vanessa's considerable education and her economy degree from Duke, it is fair to assume she would have made smart investments with her winnings outside of poker too.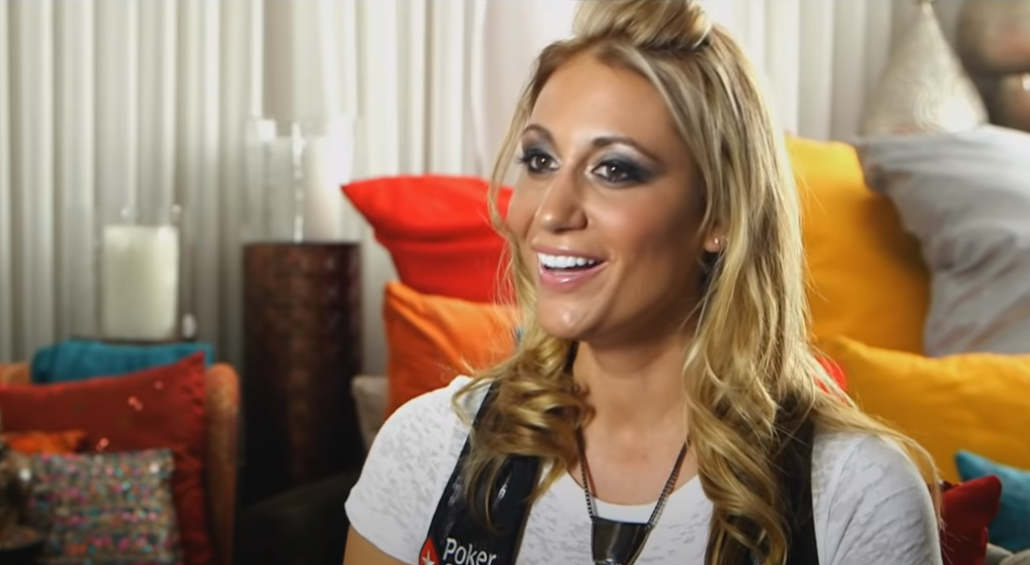 What's even more, it is known that Rousso has played in cash games in Las Vegas and Europe on many occasions, oftentimes for fairly high stakes.
A modest estimation of Vanessa Rousso's net worth at $5 million seems fair when all these things are considered, although there is no official data to confirm this information.
Whatever Vanessa Rousso's net worth may be now, we expect it to go up significantly over the years as she pursues her career in music and law, where she clearly has all the makings of one of the country's top future attorneys.
Vanessa Rousso's Advocacy, Endorsements, and Personal Life
While Rousso has made quite a career at the poker table, she has had a very eventful life away from it as well, all of which she owes to the many talents she has had since the youngest age.
When she was in middle and high school, Vanessa played various sports with success and was proficient at playing the violin, as well as speaking the French language, debating politics, and much more.
In 2007, Vanessa Rousso had already had some success in poker, both online and live, and she joined the Poker Players Alliance, a group that advocated for legal online poker in the US.
That year, she flew out to Washington D.C. with a group of other poker players to try to get the UIGEA repealed.
While the original attempt by the Poker Players Alliance was not successful, and it took more time for online poker to be regulated in some states, Vanessa was already combining her passions for poker and law with some success.
In 2009, Vanessa once again acted as an advocate for poker, speaking against the betting limit that the state of Florida had in place, which restricts the skill element in the game of poker significantly, according to Rousso.
The same year, Vanessa also ran a poker boot camp in Florida under the name of "Big Slick Boot Camp." For a fee of $399, participants could learn about Texas Hold'em and the similarities between the game and warfare from the player herself.
Early in her poker career, she was endorsed by PokerStars, one of the top online poker sites in the industry. She was a part of Team PokerStars online all the way until 2015, when significant changes happened within the company itself.
Vanessa's sex appeal was always one of her advantages that she did not shy away from. In 2009, she appeared in the Sports Illustrated posing in a bikini and spoke about the article as a great opportunity for her and for poker in general.
Vanessa also worked with Forbes as a poker instructor for the "100 Most Powerful Women" of the magazine and wrote about poker game theory for the American Poker Player magazine.
She was named as one of the top 20 sexiest women in poker by both Maxim and the Bleacher Report in 2010, an opinion that the poker community seems to share for the most part.
Back in 2010, Vanessa Rousso married fellow poker pro Chad Brown, the 2006 Player of the Year. In a relatively short Tweet in 2012, Rousso announced that the couple was separating and asked for their privacy to be respected.
However, Vanessa found love again in her current wife, Melissa Ouellet.
In 2015, Rousso announced her engagement with Melissa on Big Brother. The couple got married and formed a DJ duo called N1TEL1TE, releasing their first song, "Kiss Face," in 2017.
Vanessa Rousso on TV
It is no secret that Vanessa Rousso is quite an extroverted person, so it comes as no surprise that she made quite a few appearances during her career, both poker-related and otherwise.
Some of her most popular poker appearances have been on poker TV shows, including her two wins on Poker After Dark sit and goes, her battles against the likes of Tony G and Daniel Negreanu on The Big Game, and her mid-stakes performances on Poker Night in America.
Vanessa's recognizable poker persona is one of a beautiful lady wearing a baseball cap, designer sunglasses, and headphones, which often served her as an intimidating factor at the table, which we could see on her various televised performances at the WPT, WSOP, and EPT.
In 2009, Rousso appeared on the NBC National Heads Up Championship and made it all the way to the finals.
She defeated poker legends Doyle Brunson, Phil Ivey, Daniel Negreanu, and young hotshots Paul Wasicka and Bertrand Grospellier on TV before losing in the finals to Huck Seed.
Her amazing performance that year was mixed with a sponsorship deal with Go Daddy, one of the sponsors of the event. She continued to work as an ambassador for the brand all the way up to 2013.
In 2009, Vanessa appeared in the All In The Poker Movie, a documentary that focuses on young poker players' dreams and the game's rising popularity in recent years.
Vanessa was also featured in six episodes of the 2009 World Series of Poker television series and the NHL Alumni Charity Shootout released in 2012.
In 2015, she appeared in the Post Oak Bluff documentary that explores the US government's efforts to ban online poker in the country. Also, in 2015, she was featured in one episode of the Access Hollywood television series.
Fans could also watch her in the Big Brother 2015 season, where she appeared as one of the contestants alongside George Boswell, Nicole Franzel, Daniel Donato, Janelle Pierzina, Cody Calafiore, James Huling, Christmas Abbott, and Tyler Crispen. She finished third for Season 17 of the show.
Rousso landed her only acting gig in 2009 as she appeared in eight episodes of the Bank of Hollywood television series.
Where is Vanessa Rousso Today?
Vanessa Rousso, also known as Lady Maverick, announced her retirement from professional poker in 2018, as she posted on her social media that she wanted to focus on her music career and her newly started family.
Vanessa married her long-term girlfriend Melissa in 2019 and has since given birth to three healthy babies, Valentino, London James, and Lorenzo Mark, all taking Vanessa's last name.
Today, Lady Maverick makes music with her wife as part of a DJ duo and takes care of her children, begging the question if she will ever be returning to the green felt.
From her social media posts, it would seem that she has never been happier, and while her poker-playing days may be behind her, we can all be happy to have had a chance to see Lady Maverick dominate live and online poker players for years without any interruptions.