WSOP 2021 Week 4 Wrap-up: Hellmuth Tops the POY Race, Friedman Sets a New WSOP Record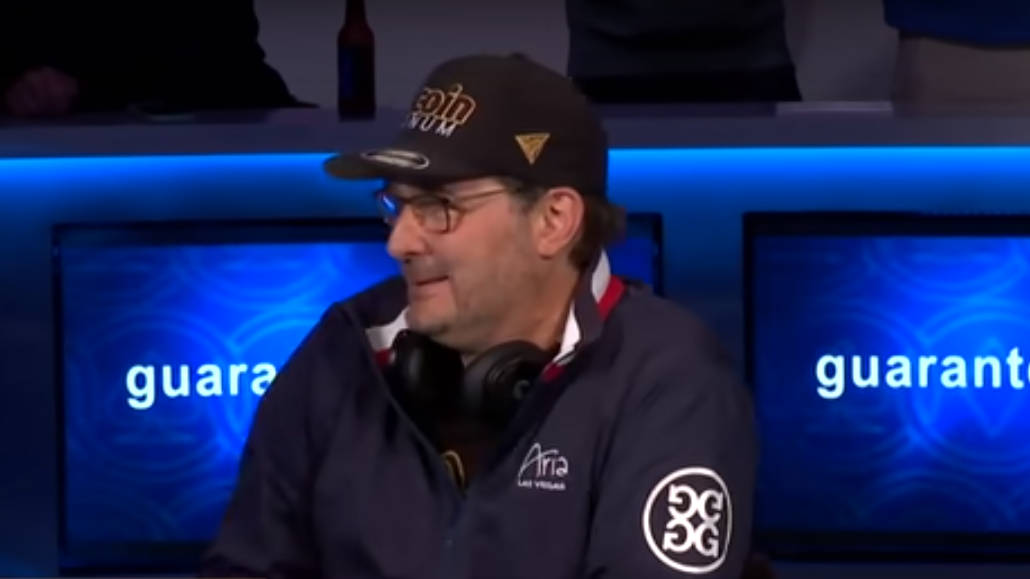 4 minutes
Last Updated: October 24, 2021
It's Sunday again, which means it's time for another weekly wrap-up of the World Series of Poker. And what a week it has been!
While there is no lack of excitement any day at the Rio during the series, these past seven days have been quite special for the fans of the game.
One of the biggest stories was that of Adam Friedman winning the WSOP Dealer's Choice event for the third year in a row, becoming the first player to win the same tournament three times straight.
It was quite an accomplishment, especially given the field in this one featured some of the best poker players around.
The hero of the second story is none other than Phil Hellmuth. The Poker Brat has been crushing it this series, and he's finally made it to the top of the Player of the Year leaderboard.
Some of the players we were hoping to see in the mix are still no-shows. Both Phil Ivey and Tom Dwan appeared on the Hustler Live stream this past weekend for some cash game action, but they are yet to enter a WSOP event.
Phil Hellmuth Serious Contender for the POY Title
Almost from the very first day of this year's World Series, it was clear Hellmuth had serious plans for the upcoming few weeks. He came out strong, making several final tables in short succession.
After a few close calls, he finally managed to close the deal in a No Limit Deuce to Seven event, bagging his 16th WSOP bracelet and putting some distance between him and the rest of the field.
The win also propelled him into second place on the POY leaderboard, which was still led by Anthony Zinno, another player having a great WSOP.
But then Phil made another deep run in the $10,000 Dealer's Choice Championship. He got all the way to heads up, and although he couldn't beat Friedman for another bracelet, the second-place finish was enough to put him to the top of the WSOP Player of the Year leaderboard.
As of the time of writing this, Hellmuth leads the way with 2,598 points, now well ahead of Zinno with 2,231.
While it's still too early to say anything for sure, the Poker Brat is now in a really good position to aim for the prestigious title. What's more, there is no doubt in anyone's mind that Hellmuth will put in the extra effort to try and capture this prestigious accolade.
What's the record?!? You know I like breaking records!! Honestly, I just want bracelets, and hoping by working hard and playing great, some other cool stuff comes my way: like "Player of the Year." https://t.co/itGpvN1oFv

— phil_hellmuth (@phil_hellmuth) October 21, 2021
Dealer's Choice Has Friedman's Name on It
In the World Series of Poker's 50-year long history, it's never happened for the same player to win the same exact tournament three years in a row. The odds of that happening are just so small, even when talking about events that gather only around a hundred entries.
Yet, Adam Friedman did it, establishing his dominance in the $10K Dealer's Choice Championship.
Friedman won the same tournament in 2018, then went back-to-back in 2019, and came back in 2021 to clinch the title once again, this time pulling the rug under the feet of Phil Hellmuth, who was so close to winning his 17th bracelet he could almost smell it.
About last night…. pic.twitter.com/MrqR8ZWsDB

— Ada❌ Fried❌an (@AdamFriedman119) October 21, 2021
While there is no doubt that luck and positive variance played a significant role in this achievement, which Friedman will happily admit, it's also clear this is a format he understands very well and has developed very effective strategies for.
As of right now, Adam Friedman has a total of four WSOP bracelets, the fourth one dating back to 2012, when he was the last man standing in a $5,000 Seven Card Stud 8 or Better event.
What's up With Ivey?
I'm sure I'm not the only poker fan out there disappointed by the fact Phil Ivey hasn't graced us with his presence at the 2021 WSOP.
The high-roller had some problems playing tournaments in the US in the past (connected to his edge-sorting case), but he's since managed to resolve his dispute with Borgata. So, everyone was expecting to see Phil in the mix, and he even mentioned he'd be coming to Las Vegas for the series.
But, he is still to register for a single event.
Poker fans had a chance to see Ivey in action over this past weekend, as both he and Dwan joined the Hustler Casino Live stream, mixing it up in a $200/$400 No Limit Hold'em game against the regulars.
Thanks to @TomDwan & @philivey for joining us!!!

What a memorable last 2 days for @HCLPokerShow & @HUSTLERCASINOLA. Records smashed left & right.

You can watch the entire shows for free on our YouTube channel!

Friday: https://t.co/Ft6kfgT8N6

Saturday: https://t.co/oRNjmu42dX pic.twitter.com/Z1ZZrrKCEj

— Hustler Casino Live (@HCLPokerShow) October 24, 2021
Will Phil end up going to Las Vegas at least for the Main Event and a few side tournaments? It's impossible to say, as he clearly doesn't have any bracelet side bets to motivate him this year.
The same goes for Tom Dwan, who's never been too interested in tournament poker as it is, but he might pop around for the Main.