Barry Woods Poker Journey: Live at the Bike Star in the Focus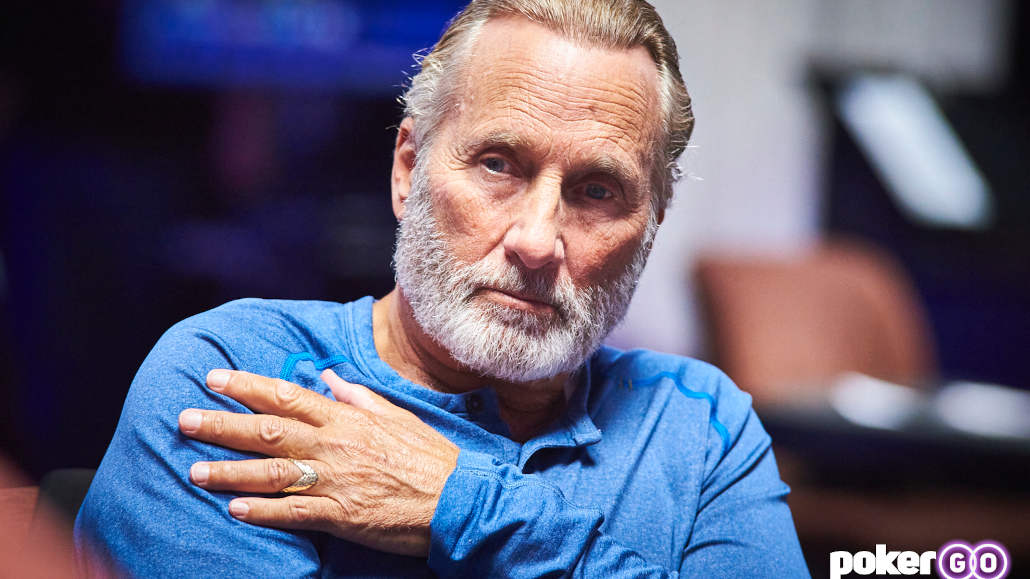 7 minutes
Last Updated: June 8, 2022
Poker is a game that attracts people from all walks of life, but wealthy business people are drawn to it even more often.
Big money and an opportunity to risk it all in a true battle of wits easily attract those who have already made it in other areas.
Barry Woods is one of the most popular poker players who have come up in the business world, with an impressive sheet of poker appearances and accomplishments over the years.
From low-stakes tournaments to high stakes cash games and heads-up matches, there is hardly a format of poker that Barry Woods hasn't played in and competed at a fair level against players with a lot more experience than him.
Today, I take a closer look at Barry Woods' poker career, his path into poker, and his overall profile to find out exactly who Barry Woods is and how he fits into the global poker community.
If you enjoyed watching Barry Woods play TV cash games and want to find out more, this is your chance to meet the man who's been making all the headlines for years.
Barry Woods Poker Highlights
A successful entrepreneur from the LA area
A regular player in LA official and private cash games
Regularly appears on "Live at the Bike"
Played on seasons 8 and 10 of "Poker After Dark"
Came third in a 2016 WSOPC event behind Antonio Esfandiari and Jamie Gold
How Barry Woods Came Up in Poker
Barry Woods was born in West Hills, California, and while we don't know the exact date of his birth, it is likely that he is just over 60 years old as of 2022.
According to the official WSOP records, Barry started playing poker back in 1980, after graduating from UCLA. At the same time, he started his career in business.
Over the years, Barry Woods started doing business in Los Angeles and set up residence in Malibu, California.
In LA, Barry also started playing poker as part of one of the most lively poker scenes in all of America, just behind Las Vegas.
Home to popular card clubs like the Bike, LA was the perfect place for Barry to get introduced to poker and learn how to play the game against some of the best players in the world.
By his own admission, Barry Woods was somewhat of a donk in his early days playing poker, as he barely ever folded cards despite the action.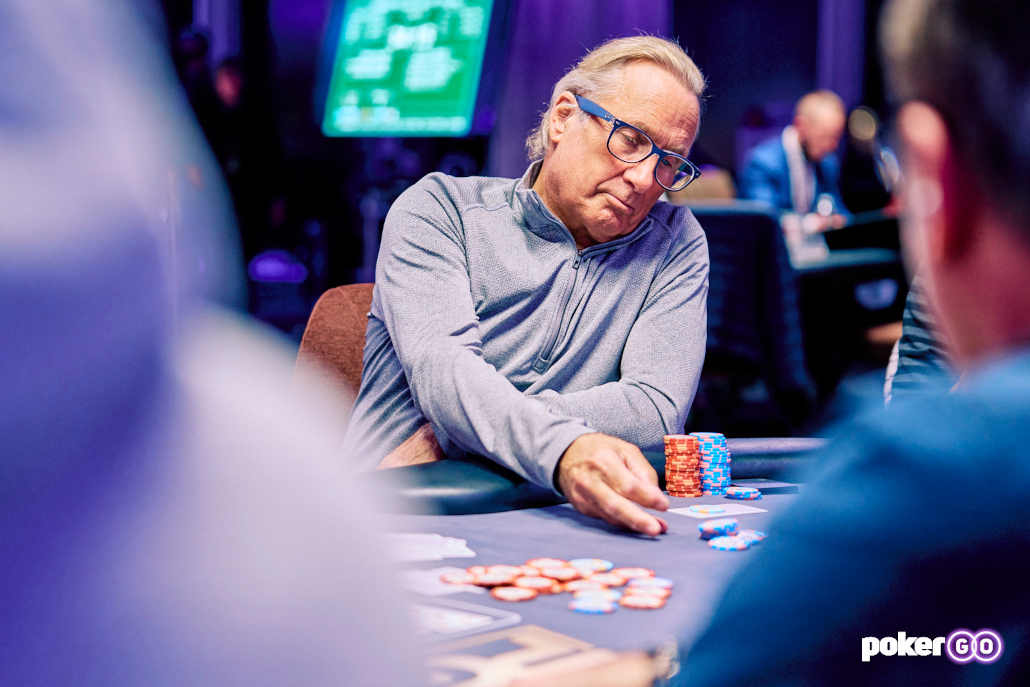 Player images courtesy of PokerGO
In an interview he gave for the Card Player Magazine, Barry admitted to playing bad poker early in his career and needing serious adjustments to get better.
To stop playing every hand, Woods used a rubber band around his wrist which would remind him to settle down and fold cards every once in a while.
After years of practice, he was no longer in need of the rubber band, and his game improved to a level where he was a dangerous adversary to just about any player out there.
While Barry's forte is cash games, his tournament skills are not too shabby either, and a number of solid results in tournaments over the years prove that.
Let's take a look at some of these results, as well as Barry's other poker accomplishments and the challenges he undertook over the years.
Barry Woods' Professional Poker Career
Barry Woods first started playing poker back in the 80s, but his first recorded tournament results date only as far back as 2005.
Being an LA poker player, it is entirely possible that he was playing poker for over 20 years and only ever sitting down at the cash game tables before discovering the charms of tournaments.
Even once he started occasionally playing in some tourneys, Woods remained primarily a cash game player for many years.
2005 was the year he recorded his first WSOP cash in a $3,000 No-Limit Hold'em event, although this was just a min-cash for a 96th place finish.
It took some years before Woods recorded his first significant cash, a A$50,000 score for a second place in a small field A$5,000 Heads Up tournament at the Aussie Millions.
In February 2010, just a month after that score, Barry Woods finally recorded his first tournament win, taking down a $1,585 side event at the L.A. Poker Classic for $71,000.
Barry managed to defend his runner-up title at next year's Heads Up event at the Aussie Millions, although this time around, the buyin was A$10,000, and he won A$70,000 for his efforts.
After this score, Barry mainly focused on cash games, playing in a poker tournament here and there and scoring occasional cashes.
In 2016, Woods came very close to his first WSOPC ring, coming third in a WSOPC Main Event at the Bike and winning $103,000.
Not only was this Wood's biggest tournament score at the time, but he was also in great company at a final table that included Bryn Kenney, Antonio Esfandiari, and Jamie Gold.
In the end, it was The Magician and the former WSOP champion that played out the heads up match, with Woods falling just short in third place.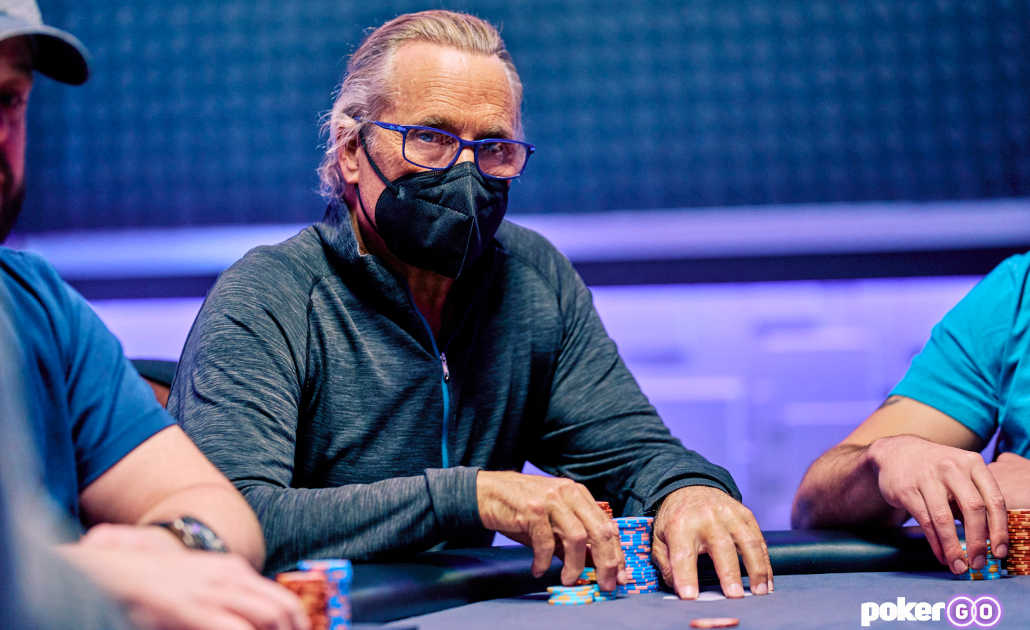 In October 2017, Woods would once again sit at the throne, this time winning a $25,000 High Roller for $256,000 in a star-studded field.
Overall, Barry Woods has won $727,000 playing tournament poker to date. While this may not be much compared to some of the top pros, it is very important to keep in mind that Woods barely even plays in poker tournaments.
When it comes to cash games, the story is completely different. Woods has played in some fairly high-stakes games for many years and has seen millions of dollars change hands both ways.
Barry Woods in Cash Games
Unlike poker tournaments, which are more of an occasional hobby for Woods, cash game poker is something that he regularly dabbles in.
The entrepreneur became known to the wider poker audience when he started regularly appearing on "Live at the Bike," one of the most popular live-streamed poker shows.
On the program, Barry has played against some of the most prominent cash game players in the world, such as Garrett Adelstein, Ryan Fee, Doug Polk, and many others.
In 2020, Woods even played a $10,000 buyin heads-up cash game match against Doug Polk, whom many regard as one of the top heads-up specialists in the world.
Polk and Woods ended up playing a relatively short match without big swings, but the "amateur" certainly managed to hold his own and play back at Doug in spots that many pros would miss.
Woods' cash game style is characterized by playing a high VPIP and very aggressively, but his aggression has started to make a lot more sense over the years.
Woods himself admitted that he was not playing amazingly when he was just starting out. However, playing against such a high caliber of players forced him to adapt his game in many ways.
When it comes to cash games, Barry usually plays medium-stakes games with buy-ins ranging from $1,000 to $10,000 while sometimes dabbling in higher-stakes games as well.
More than anything, it is clear that Woods enjoys playing cash games very much, and his career in business has allowed him to do so without the big monetary strain that many pro players are faced with.
Barry Woods' Net Worth
Unlike many poker players who like to flaunt their money and show off their success, Barry Woods is a humble guy who doesn't advertise his poker wins or his business success too much.
What we know of Woods is that he is a successful entrepreneur who has also won over $700k playing poker tournaments and probably a lot more playing in cash games as well.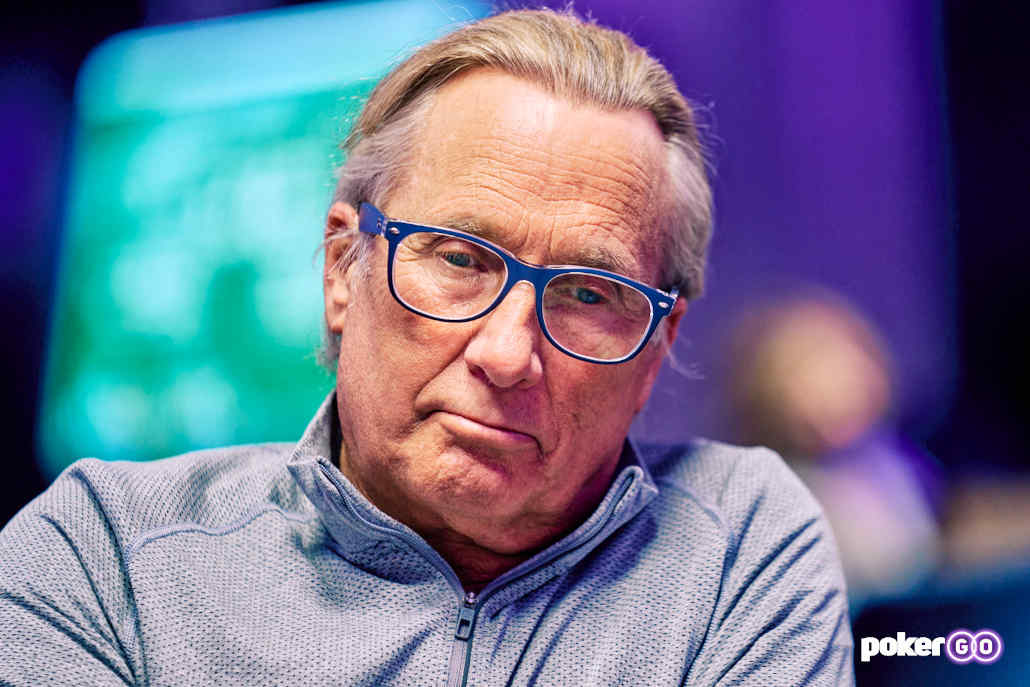 While the exact Barry Woods net worth is not clear, I would venture a guess that it is somewhere in the $5 million range, considering the kinds of games he plays in, his previous poker results and more.
It could be that Woods' success in business is even greater and that he simply doesn't want the stress of playing cash games for too much money at a time, but the player himself has not spoken about his wealth at any point.
Where is Barry Woods Today?
Barry Woods has been in and around the poker community for many years, playing on "Live at the Bike," "Hustler Casino Live," and "Poker After Dark" seasons 8 and 10, which was the main way most poker fans got to know him.
Today, Barry remains an active part of the poker community, although his presence is mostly limited to cash games, still with only occasional appearances in tournaments.
It is somewhat unfortunate that Barry Woods net worth and his other poker and business activities are not made more public, but Woods prefers to remain private by the looks of it.
Nevertheless, the thing I can tell you for sure is that Woods is still very much involved with the poker world and is unlikely to go anywhere as his interest in live poker games is undiminished.
You can expect to see Woods appear on future episodes of your favorite televised cash games, and it's only a matter of time before he is sitting in the winner's circle at a live poker tournament stop once again.