Golden Nugget Poker Room Review: Roll Back the Years at This Iconic Casino
Situated across from the world-famous Binion's Gambling Hall, the Golden Nugget Hotel and Casino offers a nice change of pace from the high-tempo nature that exists on the main strip of Las Vegas.
The spiritual home of everyone's favorite televised series, High Stakes Poker, the Golden Nugget gives you a taste of old Las Vegas.
Despite many people thinking its best days are long behind them, the Golden Nugget still knocks it out of the park and received a plethora of CasinoPlayer Best of Gaming awards in 2020, such as:
Best Overall Gaming Resort
Best Table Games
Best Slot Tournaments
Casino Where You Feel The Luckiest
Best Video Slots
Best Video Poker
Best Craps
Best Overall Sportsbook
Best Sportsbook Promotions
It seems that the Golden Nugget is more than just a jack of old trades, so if you are looking for an authentic Las Vegas experience or a poker game, not many come close to this establishment that has stood the test of time.
Golden Nugget Poker Room Review

You would think it is still the gold rush while playing at the Golden Nugget poker room. Its tables are felted in gold, and the spotlights over the table emit a golden tinted light.
Golden lights with the rooms décor and luxurious velvet chairs make the poker room very appealing.
Non-smokers will be pleased to find out that the rooms 13 poker tables are smoke-free, and for those who enjoy sports betting, there's flat-screen TVs and free WiFi for you to be able to track any bets you have on whichever game is playing.
Each table also has automatic card shufflers as well as mobile phone charging points.
Those who enjoy playing in a quieter and more relaxed environment will want to play here.
The poker room is quite separate from the hustle and bustle the casino gaming floor can bring as it is enclosed on three sides, which separate it from the main casino.
However, as it is a smaller poker room, there may be times where you feel crowded and cramped, but overall you should feel relaxed and comfortable 99% of the time you play here.
The room is more popular with locals than tourists due to where it is in downtown Las Vegas but do not let that put you off as there are plenty of colorful characters you can engage in conversation with, which may give you an interesting story to go home with.
You can also track the games taking place at the Golden Nugget poker room as it uses the Bravo Poker App. You will be able to find out what cash games and tournaments are running, as well as what promotions are in play and all other relevant information.
If that all seems too complicated, you can just call ahead to put your name on the waiting list.
For all its pros, the Golden Nugget does lack some basic amenities.
There's no tableside food service for one! Also, drink service is slow, and there are no poker-specific restrooms either, so expect to miss a few hands if you need to visit the little boy's room.
Golden Nugget Poker Room Cash Games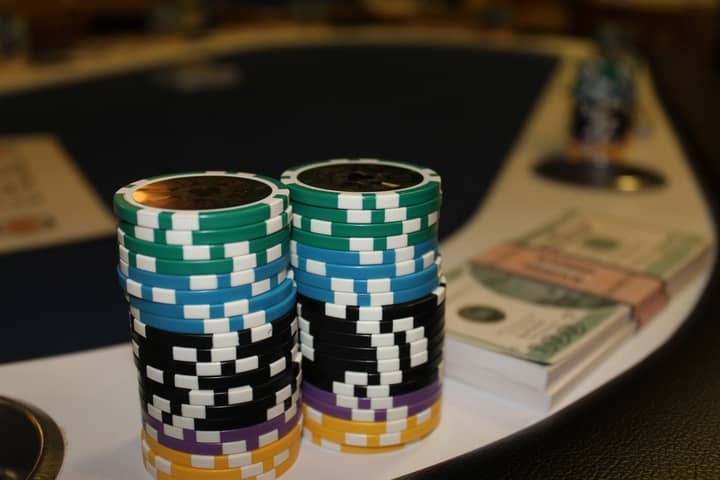 Poker cash games run every day at the Golden Nugget Poker Room, which is great if you are looking to put in the hours at the felt. There's very little choice of what you can play at this poker room, with only Texas Holdem cash games available to you:
$1/$2 No-Limit Hold'Em (Min $100)
$2/$5 No-Limit Hold'Em (Min $200)
$2/$4 Limit Hold'Em (Min $20)
As you can see, the game offering does pale compared to most casinos on the main strip, and the $2/$5 game only runs occasionally.
However, if you look closely, you will see that there's only a min buy-in for these games. There's no cap, so you can sit down with as much as you like, so expect these games to be bigger and deeper than they let on.
Rake
The rake at the Golden Nugget is not majorly different from most Las Vegas poker rooms. The house takes 10% up to $4 and a further $2 for their jackpot drop, $1 at $10, and the other at $20 pot.
If you think this is on the high end, you have to remember that players here are known to buy-in for $1,000 or more, so when you look at it like that and how big the pots can potentially get, the rake can seem minuscule and easily beaten.
Also, if any pot is won before the flop, it is rake-free too.
Golden Nugget Poker Room Tournaments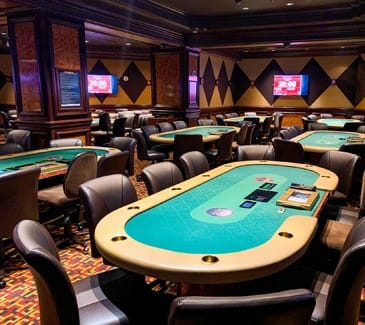 Four daily tournaments occur each day at the Golden Nugget Poker Room, all low stakes buy-ins varying from $50 to $125.
All tournaments have late registration and unlimited rebuys until the first break.
So, if you get a couple of suck outs on in the early levels, there is no need to fret or moan you can get back in on the action to get a share of the prize pool.
The footfall these tournaments get varies greatly. You could just have a solitary table of players or five or so tables filled.
It may be worth to jump into a cash table one night and get chatting with the locals to see which tournaments are more tailored towards your play style.
Anyway, the four tournaments on offer are:
Mon-Sat 11am: $70 entry, 20,000 starting stack and 20-minute blind levels.
Sunday 11am: $125 entry and a 15,000 starting stack. The first nine levels are 20 minutes each, then from level ten onwards, they are 30 minutes long. The guarantee for this tournament is $5,000.
3pm: $50 entry, 5,000 starting stack and 20-minute blinds.
7pm: $70 entry, 10,000 starting stack and 20-minute blinds
10pm: $50 entry, 5,000 starting stack and 20-minute blinds.
The Summer Grand Poker Series
The Golden Nugget poker room also hosts The Summer Grand Pok, an extremely popular low-stakes tournaments place simultaneously as the WSOP.
It offers players the chance to play in more affordable games, which can generate some fantastic guarantees.
The series takes place in the casino's Grand ballroom, and although the 2020 series was obviously postponed due to the coronavirus pandemic, it was expected to generate more than $3 million in prize money, which goes to show how popular this low buy-in event series is.
Most events take place over one day, but $200 No-Limit Hold'em tournaments take place over several days, and each has $250,000 in guarantees.
The tournaments which generate the most buzz include:
$1,100 Big O Championship
$600 No-Limit Hold'em Championship
$1,100 HORSE Championship
$1,100 Seniors High Roller
$1,100 Limit Omaha Hi-Lo Championship
Last year's $600 No-Limit Hold'em Championship had over 1,300 entries and amassed a prize pool of $677,508 with $90,000 going to first place.
If you fancy playing the Grand Poker Series, then you will be happy to find out that the Golden Nugget offers players discounted rates to stay.
Golden Nugget Poker Room Promotions and Bonuses
The Golden Nugget poker room does not disappoint when it comes to promotions and jackpots, either.
24K Select members (The Golden Nugget reward scheme card) comp players $2 per hour, which can be redeemed at the casino on various services such as food and drinks.
There is the progressive daily high hand jackpot for quads and straight flushes if you are lucky enough to hit this, and you could be rewarded with $50 to $599.
If you manage to make a qualifying hand between 2 am and 2 pm, the jackpot gets doubled!
If you make a Royal Flush hand, you will receive no less than $200. As with most jackpots like this, both of your hole cards must be in play.
The most exciting jackpot at the Golden Nugget is the progressive bad beat jackpot. If quad 2's (minimum qualifying hand) are beaten, then the table you are at will get a tasty payday. Once hit, the jackpot rests back to a respectable $10,000.
Golden Nugget Poker Room Staff
The general consensus from locals and tourists is that this is a well-run poker room.
The dealers are more than capable in their skills and are known to be very polite and accommodating.
That's due to poker floor manager Andy Rich who has over 20 years of experience in the industry and has his finger on the pulse when it comes to giving poker players a good time.
Parking at Golden Nugget
The Golden Nugget parking garage is within close range of the hotel and casino, which is great should you need a quick exit or when you need to cash out your chips.
As a guest at the Golden Nugget, you will be able to receive free self-parking.
Golden Nugget Casino Games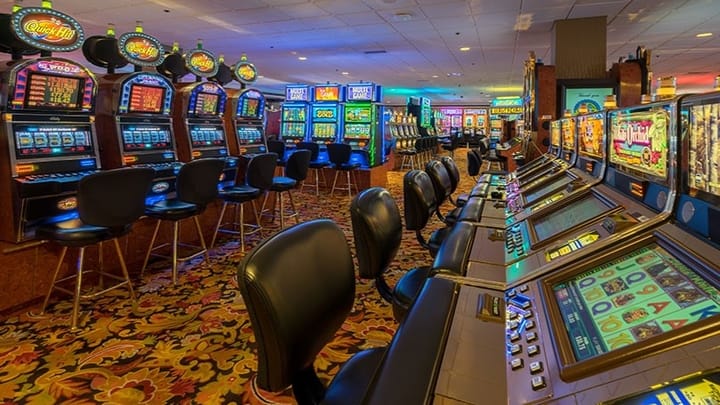 The Golden Nugget Casino is a historic institution where you get a true old-time Vegas vibe.
It feels authentic.
On the 56,000 square foot gaming floor, there are 1,600 slot machines you can play as well as experience the thrill of Vegas at one of the 55 casino gaming tables.
Slots
The slots at Golden Nugget are top of the class hence the awards for Best Slot Tournaments, Best Video Slots, and Best Video Poker.
So, if slots are your game, you need to look no further than the Nugget.
Table Games

The Golden Nugget prides itself on giving players the chance to play some of the best table games in downtown Vegas.
Those who like to play for big bucks can do so in the high-roller suite, and for Vegas first-timers, you can get some free lessons to get grips with things. The games on offer are:
You can also play your favorite casino poker games such as:
Crazy 4 Poker
Let it Ride
Mississippi Stud
Golden Nugget Resort and Casino – What to Expect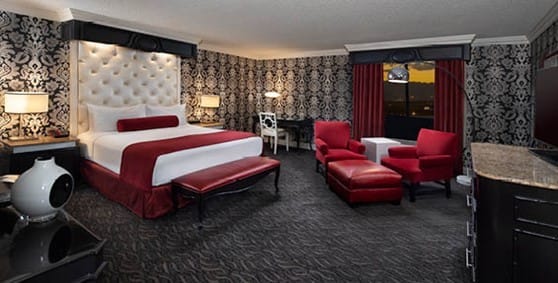 The hotel rooms at the Golden Nugget score fairy decently with 2,400 rooms and suites over four towers. They're described as luxurious and comfortable by most guests.
Each tower has its own uniqueness.
The Spa Tower only consists of suites, with many being two-stories with large open living spaces.
The Rush Tower, which opened in 2009, hosts the more contemporary rooms.
The recently renovated (2015) Golden Tower is the block with the best access to the casino and hotel services.
The Carson Tower had a new look in 2018, and this is the home of affordable luxury rooms.
The Golden Nugget also caters to all tastes and appetites, with 11 'culinary concepts.' Whether you are after a quick bite or fancy getting dressed up, you'll find somewhere to satisfy your stomach.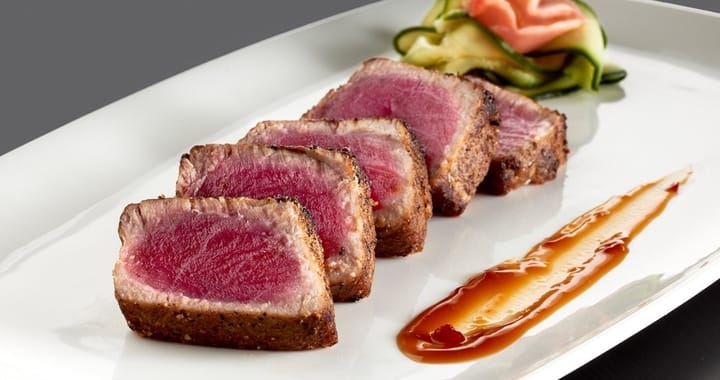 Some of the great places to eat at the Golden Nugget are:
Vic & Anthony's
Saltgrass Steak House
Grotto Italian Ristorante
Cadillac Mexican Kitchen
The Grille
Golden Nugget – Things to Do
There's also a host of amenities for you to enjoy while you stay at the Golden Nugget.
After a long session in the poker room or casino, you can unwind at the pools, spas, and shopping centers.
Hotel guests get exclusive use of the pools, so you don't need to worry about getting up early to put a towel down on one of the sunbeds.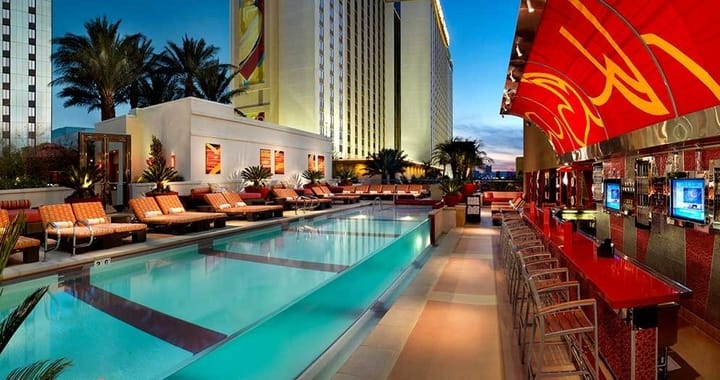 For the more adventurous, there's plenty of experiences on offer just a short walk from the casino too:
Downtown Container Park
Counts Customs
Smith Center
Neon Museum
Rick's Restorations
Gold & Silver Pawn Shop (Pawn Stars)
The Mob Museum Fremont Street Experience Light Show
Golden Nugget – Keeping You Safe Against Covid-19
Obviously, the Golden Nugget team keeps you safe while you stay and play. The protocols they have in place to ensure the safety of guest are:
Temperature Check Points
Physical Distancing
Digital signage to keep guests informed
Increased Hand Washing and Sanitizer checks
Team members will be wearing personal protective equipment (PPE)
All guest over the age of 10 need a face-covering while at the resort
Increased routine cleaning
Golden Nugget Poker Room and Casino – The Final Thoughts
Despite opening in 1946, the Nugget is still a nice play to stay.
The old-timey feel is a classic and doesn't feel dated.
You can find comfort almost anywhere when playing in the casino or just taking it easy by the pool.
With plenty to do and places to eat, the Golden Nugget is a place to be at if you are after a truly authentic Vegas experience. While it might not have as many cash games as other local poker rooms, it still has a lot to offer to everyday players.