Tips & Tricks to Win on Bitcoin Slot Machines
In recent years, gambling with bitcoins has seen a big surge in popularity. There is an increasing number of players who go for a bitcoin option instead of traditional casino sites based on fiat currencies and traditional payment methods.
But the change isn't happening just on the players' side. Realizing all the options provided by the blockchain, many game developers have turned to creating bitcoin games, with bitcoin slot machines leading the charge.
In many ways, these games are just like your traditional slots. However, their underlying technology makes them safer and often provably fair.
Thus, it's no surprise players have taken a liking to BTC slots, the number of which has been on the constant rise. In this article, we'll discuss a few useful tips to help you win more when playing these games.
Taking Advantage of Bitcoin Free Spins
As mentioned, bitcoin slots operate much in the same way as their traditional counterparts. They consist of virtual spinning reels containing various symbols that line up to create winning combinations.
To attract players to try these games, developers and casinos alike come up with all sorts of promotions, and, in the world of slots, none are more effective than free spins.
As a player, you can get loads of bitcoin free spins when signing up for a new casino or when a new title comes out.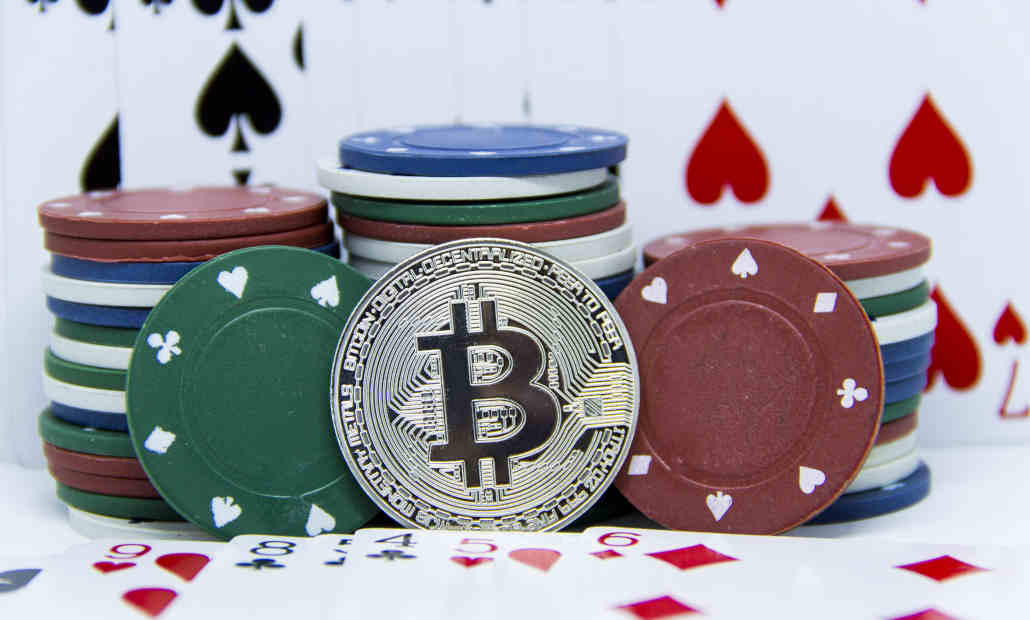 Looking for and taking advantage of these promotions is one of the best ways to improve your winning chances. You'll have a free shot at winning some real money, and it hardly gets better than that.
The best part is that these free spins often come with no strings attached. You'll be allowed to keep your winnings and do with them as you like without having to worry about wagering or other boring terms and conditions.
Look for Games With a High RTP
When it comes to picking your slots, the Return to Player rate, or RTP for short, is the king. Whether it's a BTC slot or a traditional game, you always want to play on slots with high RTPs.
A good thing about bitcoin slot machines is that they're very transparent. So, you should have no problems finding out what the RTP of a particular game is, which isn't always true for traditional games.
The big question here, though, is what constitutes a good RTP?
The only way to answer properly is by looking at what the gaming industry has to offer right now. There are thousands of games you can find with RTPs over 97%, so that's probably a good guideline.
This isn't to say that some slots with 96% RTP aren't worth playing for their other features. However, if you're primarily interested in finding good value, you'll want to stick to the games with a return of 97%+.
Mix Things Up
If you're just discovering the world of bitcoin slot machines, I'd recommend you mix things up and try as many games as you can. There are so many fun titles out there that you shouldn't limit yourself to just one or two games.
Even if you find a game that you really like, you should take some time to explore what else is on offer. After all, you can always go back to your favorite if there is nothing else that captures your fancy.
The reason for this is twofold. First of all, you'll give yourself a chance to discover a few titles that you really like, which will improve your experience.
Secondly, if you're having bad luck on one game, things could turn around on a different machine.
While slots are completely random, and there is no way to predict what will happen on the next spin, this is usually a good practice to adopt.
Checking out a section with new bitcoin titles is usually a good place to start. Quality online casinos tend to keep it up to date, meaning you'll get to try new games almost every day.
In the end, though, the most important thing is for you to have fun!
There is no strategy that will make you a winner playing slots (of the bitcoin variety or otherwise). So do your best to enjoy every session, stay within your limits, and don't worry too much about the results.
As long as you do it responsibly and walk away satisfied with your experience, every session is a winner, regardless of monetary results!