Evolution of Poker Games Through the Decades
The origins of poker have already generated a lot of debate. The game is so ingrained in American culture that many people believe it was born there.
The Texas Hold'em variation, arguably the most popular one, was indeed born along the Mississippi River at some point in the 19th century.
Yet, that's not the whole story. Come with us as we guide you through the evolution of one of the most famous card games worldwide.
Nobody's Son
Poker's place of birth has been debated for a while. Maybe that's why there are so many references to it in places like Germany (Pochen), France (poque), and Britain (brag).
The first reference to the matter can be seen in the 1837's edition of Foster's Complete. There, the writer points to As Nas, a Persian game.
Foster's Complete could be right. Early references to As Nas date back to the 16th century, and it's quite like a five-card Stud.
Yet, poker is based on such simple principles and obvious combinations that it could be related to almost any other game.
Cards can be arranged by symbol, suits, or sequences. The rarest combinations are more valuable.
Don't be mistaken, though. These simple principles and combinations lead to some extremely intricate strategies.
Professional competitors play for hours on end every day. The preparation also involves reading a lot and sharp mathematical thinking.
Players no longer need a human opponent to play for real money, thanks to video poker machines.
The first video poker machines were launched in the 70s, based on the same technology as video slots. It's based on the five-card draw poker rules, using the same combinations.
Here, players can only play against the computer, but the house edge can be much smaller than slots.
Video poker offers almost 50/50 chances in all modalities when played at its best. The most popular ones are Jacks or Better, Deuces Wild, and Joker's Wild.
Recent Changes
Poker rules haven't changed in the past few years, but the poker environment has changed a lot. The online niche is bigger than ever, with more competitions, more players, and some top-quality tutorials.
It all goes to say that the playing level is also rising as a whole. Not long ago, it was hard to find good sources for practicing online, as professional players weren't interested in giving away their secrets.
This is no longer the case, as it's possible to find top players teaching on poker coaching platforms.
Now, more players are playing better poker and getting even better every day. It means the niche has never been so competitive and with such a high technical level.
As quality information gets widespread, players overcome the beginner's phase quicker. Even on free platforms, it's possible to find a solid level of play.
In fact, online platforms and coaches are changing the way people play. Players of all levels have become more aggressive, largely due to online training and literature.
Part of the poker-related imagery links it to hustlers and cheats of all sorts, ace-sleeving their way to the pot.
The clandestine poker rooms of yore have given it a bad name. Now, this name is being cleansed by celebrities, TV shows, and international competitions. Indeed, the World Series of Poker (WSOP) grew to be the ninth richest event worldwide.
Practice Time
If you're planning to play poker for real, we first advise you to learn the rules. Also, practice them as much as you can on free platforms. Here are the three most common types of poker you'll find online.
Texas Hold'em
Texas Hold'em is the most popular variation these days, by a mile. The biggest competitions in the world are based on this variation. Besides, there's a near-infinite number of online sources for it.
Here, players begin with two cards each, and there's a round of blind bets before the first three cards (the flop) are laid, all facing up. Then, there's a betting round before each of the last two cards.
Omaha
Omaha is another very common variation found in online casinos. The betting rounds work like in Texas Hold'em, but each player begins with four cards.
Still, each player can only use two cards from their hands to make their combinations. Omaha is so popular that it has its own sub-variations, like Omaha/8 and Omaha Hi/Lo.
Stud
There are mainly two kinds of stud poker, where players start the game with five or seven cards. The seven-card version is more popular, but there's no community card in any of these versions.
Instead of community cards, the game begins with two cards facing down and only one card facing up. Most video poker games are based on stud variations.
High-Tech Poker
When playing online, poker fans have two options: instant games or live games. Nowadays, poker is commonly played at online casinos, which can be found at Nettikasinoita Ilman Pelitiliä.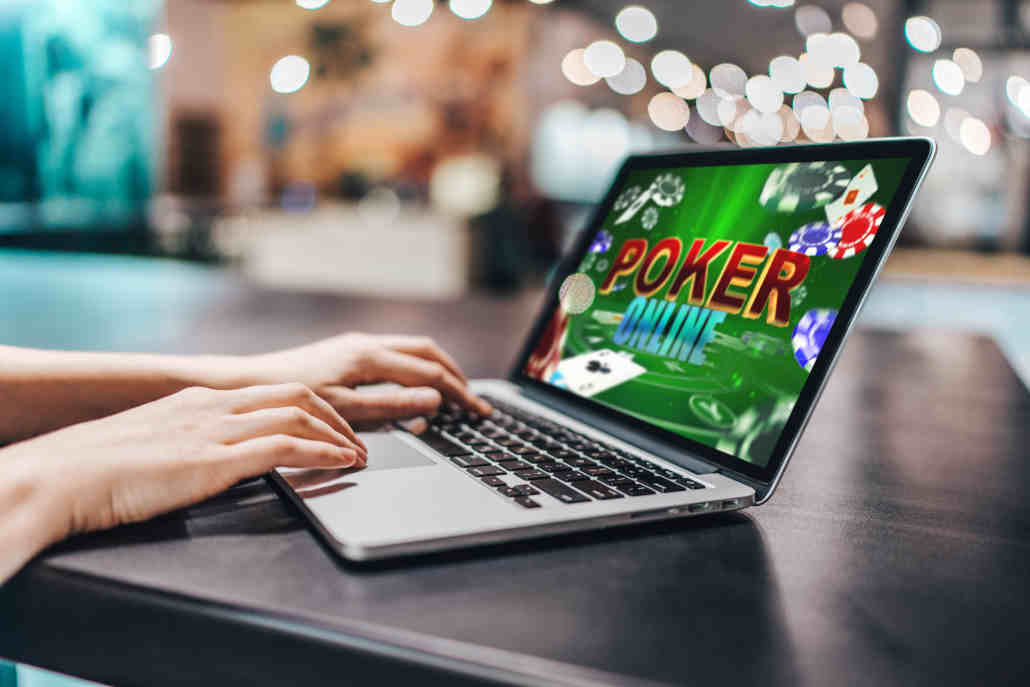 Instant games are those with automated dealers and no cameras, although live chat is available. Live games count on human dealers, cameras, and much more interactivity.
However, some new trends in the online casino industry could benefit online poker players.
We're talking about Virtual Reality (VR) and Augmented Reality (AR).
VR headsets are more accessible than ever, as tech giants like Google, Samsung, and others are disrupting the market.
AR games are even easier to play since they don't require any special gear. Just remember how Pokemon Go got you running around, only by showing little monsters on your camera.
The same concept is being applied to casino games, including poker. Online players can expect even more realistic games shortly. VR headsets are getting cheaper, and there's even a cardboard version of it designed by Google.
Because these games require ultra-fast internet for a seamless experience, they're not widespread just yet. However, we can expect to see way more games like that once 5G coverage is widespread.
In Closing
Poker has come a long way since its inception. Technology and development combined have played a massive role in the advancement and accessibility of the world-renowned game.
Thanks to the power of the internet, we are able to play our favorite variations from anywhere in the world!