Online Gambling in Canada – A Guide to Gambling Laws and Payment Methods
Casino gaming is one of the most popular recreational activities in Canada. However, the gambling regulations in the Great White North are a little bit complicated like those in other regions of the world.
Currently, land-based gaming activities and a few types of online gaming are legal in Canada. But, some regulations governing casinos and gambling services provided by companies based in other countries are still unclear.
When it comes to online gambling, the picture appears to be much more complicated. Local companies are not permitted to run poker rooms or online casinos, but there is a catch.
The majority of offshore gaming servers are situated on the Kahnawake native reserve, which is still within the country's borders. Also, a good number of online casinos in Canada are licensed by the Malta Gambling Authority and the UK Gambling Commission.
From a player's perspective, it is not prohibited to play at an online casino. However, operating a web-based casino in Canada is illegal. So, even though the law prohibits players from being detected in an unlawful betting house, the rules remain hazy and unclear.
Canada's Gambling Laws
Canada's casino and gaming business has a complicated history. It was legal at first, as it was in many other countries around the world, but certain sections of legislation declared it illegal in 1892.
With time, the law got increasingly slack. When gaming machines were made legal in 1985, it was a huge step forward. Casinos began to sprout on the country's territory a few years later as gambling activities became increasingly popular among local players.
Now, almost all forms of gambling have been legitimized in Canadian. However, online casino Canada remains a complicated conundrum, as the country's government does not issue licenses to local enterprises to run Internet casinos.
Online Gambling in Canada
In Canadian law, online casinos and gaming enterprises have traditionally been regarded as a grey area. Until the 1960s, the government gave provinces the authority to decide whether or not to allow gambling or poker within their borders.
This was when some provinces began hosting lotteries, and the country's first land-based casinos were built.
Even though hosting a gambling website on the Canadian territory is now banned, according to the country's Criminal Code, each province has the authority to allow specified sorts of gaming that are "run on or through a computer."
The matter is made even more complicated by the fact that a provision of the Criminal Code of Canada expressly states that only the Canadian government and its provinces are permitted to conduct any type of gambling.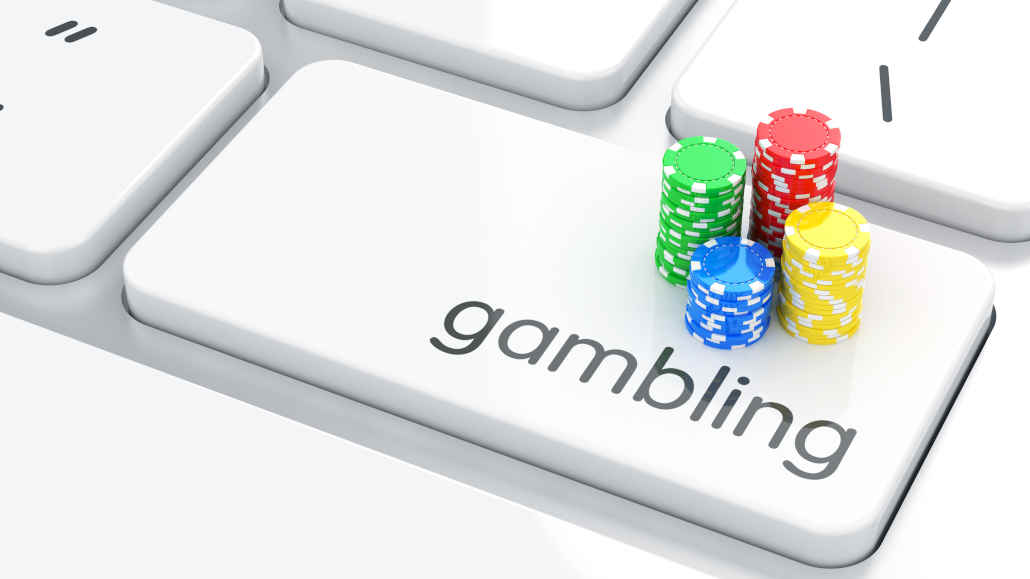 There is one exception to this rule: the Kahnawake Mohawk Nation has been granted authority to offer gamblers access to its casino website.
The country's Attorney General was outspoken in his opposition to the enterprise, calling it illegal under Canadian gaming rules. However, no action has been taken against the Kahnawake Mohawk Nation, and there were no casino closures.
Payment Methods at Legal Online Casinos
The majority of licensed Canadian online casino sites operate outside of the nation. This means players need to pay extra attention to the banking options offered at online casinos they wish to join.
For instance, Visa, the most commonly used credit card, is not recognized by all Canadian casino websites. At the same time, some limitations may apply to this method of payment.
Players may be requested to create an account with a third-party money transfer platform. Though e-wallets are the hottest mode of payment at online gambling nowadays, some online casinos may prefer wire transfers.
Visa
Visa is not only used in everyday life. It is also one of the most popular methods of depositing funds at online casinos.
Visa products are accepted in over 150 countries. Hence it is only natural that cardholders can use their cards not only in traditional brick-and-mortar gambling establishments but also at online casinos.
Visa cards come in a variety of shapes and sizes, making them suited for a wide range of customers. They are also the most widely-used deposit methods at online casinos.
All you need to do is go to the casino's deposit page and fill out the appropriate sections. After the payment is approved, you can start playing your favorite slots and other casino games right away.
MasterCard
MasterCard is another well-known brand known for its dependability and high level of consumer security.
MasterCard's products are accepted worldwide, making them one of the most popular options for making transactions both online and offline.
The company offers several debits, credit, and prepaid cards that can be used to make online casino deposits. There is, however, one significant distinction between Visa and MasterCard products: whereas Visa allows players to withdraw their casino wins, MasterCard does not.
Citadel
Citadel is one of the legal payment options that can be used to make deposits in Canadian online casinos. It provides a specific Internet-based payment system that ensures that all financial transactions are handled safely and securely.
Citadel Commerce also gives its customers an Electronic Internet Check, which allows them to send money in a dependable, inexpensive, simple, and secure manner. All you need is an internet-enabled PC or mobile device, and you can make a transaction via Citadel.
This is perhaps one of the most popular online casino payment methods because it does not need the use of a credit card or the disclosure of any personal or banking information to third parties. All that is needed to use Citadel is a working bank account.
Instadebit
One of the preferred online deposit methods is Instadebit. For many reasons, it has become so popular among Canadian punters.
For example, players can make quick deposits and withdrawals to and from their online casino accounts with this payment method.
This is a significant benefit of the approach because most other payment choices demand too much paperwork or take too long to conduct transactions.
As a result, Instadebit is a quick and simple payment method for online casino deposits. Furthermore, the brand's payment mechanism is safe and secure, ensuring that gamers are completely satisfied.
Paysafecard
Another popular payment method utilized by Canadians when making online casino deposits is Paysafecard. The company sells a standard pre-paid plastic card that may be used for both offline and online purchases.
One of the reasons many punters prefer this payment method is that they are not required to give any personal or financial information while making transactions, and it gives them better control over their gambling bankrolls.
Paysafecard is also available as an electronic voucher, which is fast and simple to use depending on the customer's location.
Paysafecard's prepaid card is a reloadable, multi-purpose card. No matter how many times the card is reloaded, the PIN code issued at the time of purchase remains the same.
The deposit process at an online casino is identical to making a standard online purchase. All players need to do is select this option as their preferred deposit option and enter the required information.
Interac
This payment method is mainly popular among Canadian online casino players, as it has maintained its status as the country's primary debit payment processing system for almost 50 years.
Interac acts as a direct payment processor, making transactions between bank accounts easier.
After meeting the said prerequisites, players can deposit and withdraw money from their casino accounts using Interac e-Transfer. Each service entails a minimal charge. Simply log in to your current online banking account, choose e-Transfer, and finish the transaction.
iDebit
iDebit was founded on the premise of InstaDebit and now operates in more than 20 countries around the world.
Players can either use this vendor's in-built e-wallet or the service's direct online banking option to send and receive payments to and from merchants.
The direct online banking option allows iDebit customers to make a transaction directly from their online banking account by just entering the recipient's bank number and amount.
In the case of the e-wallet methods, you'll need to open an e-wallet account and fund it using standard internet banking.