How to Keep Your Online Poker Account Secure
How to Keep Your Online Poker Account Secure
Images from shutterstock.com
Playing poker online undoubtedly comes with a long list of benefits. That said, there are also some inherent risks with online poker that you should always keep in the back of your head.
Information leaks, security breaches, and hacker attacks are just some of the most significant concerns that can ruin your online poker experience if you're not careful.
As a security-conscious online player, there are many things you can do to ensure your online poker account is safe and private.
Here are the best tips on how to keep your online poker account secure and minimize any issues when playing Texas Hold'em or another popular poker variation online.
Always Research the Poker Site
The most effective way to keep your online poker account secure and stay safe when playing is to research the site. You need to check if you're playing on a trustworthy platform in the first place.
This is the first and most important step. If the poker site isn't entirely transparent or has had issues in the past, you can never be completely safe when playing at it. Additionally, other important aspects to look into include:
Payment Policy
Does the poker site pay on time and without any trouble? What are the supported payment methods, limits, and fees?
Money management is a crucial part of playing poker online, and you should know that your money is safe and that you can quickly move it. Also, check the site's financial partners and payment services, as this can also be a telltale sign of the platform's credibility.
Security Practices
All of the best online poker sites use strong encryption, making it very hard for anyone to access from the outside or steal user information. In line with that, the site should also have a skilled security staff that can help you promptly if you encounter any issues.
Online Reputation
Reputation is everything in the online poker business. Check comments from other players, read reviews, and look for licenses from credible jurisdictions. This does require some time and effort, but can save you from many headaches down the road.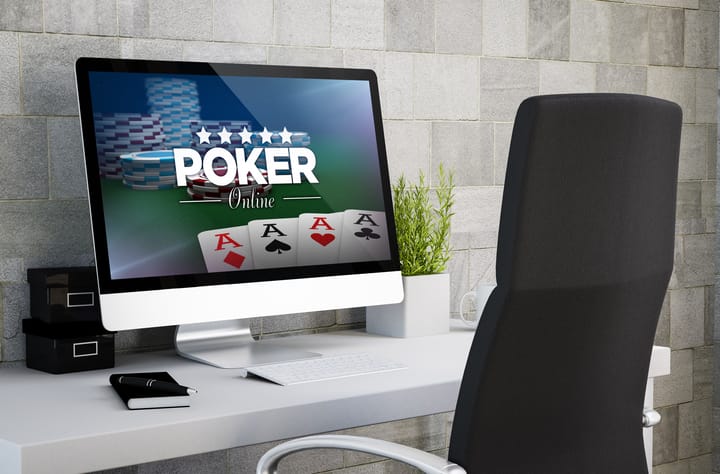 Avoid Opening Bonus Emails from Unknown Sources
One of the perks of playing poker online is that your poker site will frequently shower you with great bonus deals and advantageous promotions in your account inbox and your email.
That said, you should always be vigilant when opening promotional emails. If a deal sounds too good to be true, it's likely fake. Additionally, make sure to check the sender's email address and the authenticity of any links included in the email.
Phishing and spear-phishing email scams are worryingly common, and some players, unfortunately, fall for them.
These emails often contain links that lead to fake websites with similar web addresses. When you try to log in and claim a bonus, the fake site will record your information and use it for nefarious purposes.
Practice Responsible Password Management
A surprisingly high number of online players use simple passwords with an easy-to-remember keyword and a couple of numbers. Much like using your kids' or pets' names as passwords, this is a bad practice.
Ideally, a password should be a combination of at least eight letters, numbers, and symbols. It should be something only you can guess, and no one can find up online or on your social media profiles.
Don't reuse the same passwords you have for other sites, and make sure to switch up the password every couple of months to protect your poker bankroll and your information.
If all of this seems like it's too much hassle, you can always use a password manager. The handy tools are very safe and practical, so you don't have to sacrifice security for user experience.
Add 2FA to Your Online Poker Account
A very effective way of ensuring no one gets into your online poker account is to add two-factor authentication as an extra step of the login process. You can set it up several different ways:
Additional PIN – Many poker sites allow you to add an additional PIN requirement in your login process. These aren't the safest 2FA methods but do provide a solid second security layer over your online poker account.
SMS PIN – This verification method is popular with many online payment services, most notably PayPal. When you try to log in, the poker site will send you an SMS PIN to your phone, which you have to manually type to access the account.
Authenticator Device/App – If you're a serious poker player and keep large amounts of money in your account, you should consider purchasing an authenticator. This is a small physical device or app that allows you to easily complete that second verification step with a simple click or tap.
These additional security layers may seem like overkill, but they're often necessary in today's online environment. Spending a few extra seconds logging into your account easily beats the headache of having your money and/or your information stolen.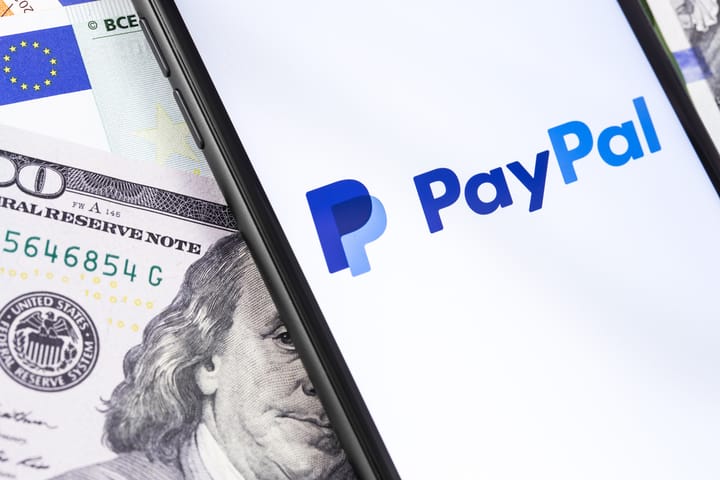 Don't Keep too Much Money in Your Account
Even if you're playing at a completely legitimate and safe website, you shouldn't keep more money than you need to play the game.
Security breaches and other incidents can happen, and you can end up needlessly losing money. Even if you're a high roller, you shouldn't amass considerable amounts of money, as you never know what can go wrong online.
If you have a set poker bankroll, always make sure to withdraw any amount of money that goes over that amount.
Not only will this eliminate the chance of someone stealing money from your account, but it will also protect you from losing too much money during bad sessions.
Protect Your Poker Account – Don't Let Inconvenience Get in the Way
There's no arguing that the more advanced the security measures you put in place are, the more inconvenient it'll be for you to keep them up and running.
But, for any inconvenience this may cause you, the tradeoff is well worth it. When playing online, the security and privacy of your information are paramount.
If you're mainly playing casually, you might find some of these practices unnecessary. Still, it's better to err on the side of caution and save yourself from the stress of losing money or leaking personal information to strangers.
It may be a bit of a pain, but protecting your online accounts is definitely the GTO strategy!