Prop Bets in Poker – Legendary Bets Among the Poker's Finest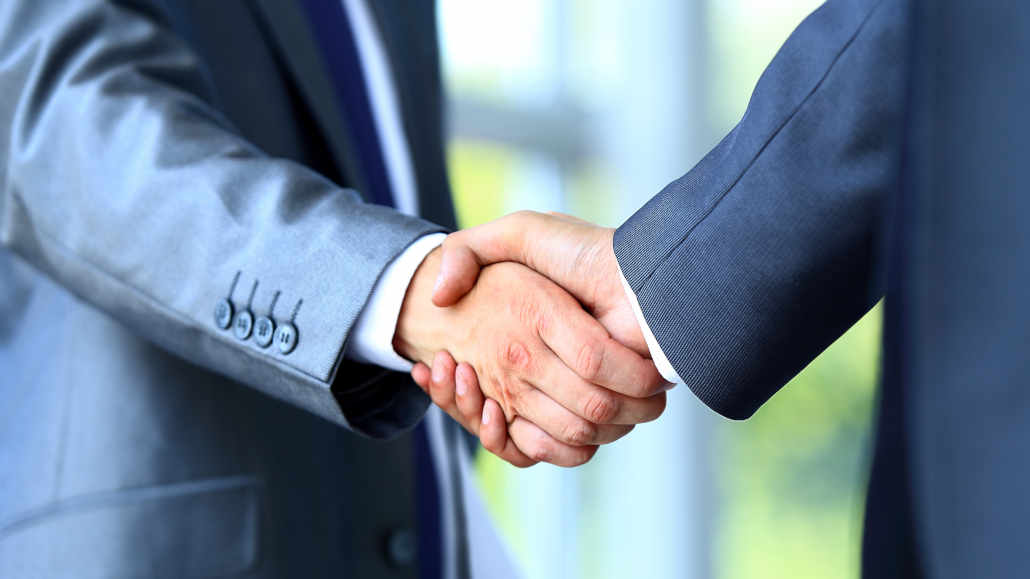 It is no secret that many of the top poker players in the world are also big gamblers who enjoy making bets on just about anything.
While some enjoy playing casino games like baccarat or blackjack or betting on sports, others prefer to make bets with their friends and foes in a very different way.
Proposition bets (or prop bets) are an exciting way to make otherwise mundane activities more fun, make poker games more action-packed, and add some flavor to everyday life.
Over the years, we have seen some poker players go particularly far with prop betting, with the likes of Antonio Esfandiari and Bill Perkins just a few of the names in the poker world who made as many headlines with their props as they did with their poker play.
Nearly two decades have passed since the time of the poker boom, and we have seen hundreds of fun prop bets among poker players in that time.
So, I thought it was about time we took a trip down memory lane and reminisced on some of the juiciest and most entertaining props ever made.
These are the best prop bets made in the poker world over the years, featuring some of the biggest names!
1. Erik Lindgren's Life-Threatening Golf Bet
Erik Lindgren is a part of the legendary group of poker players who were involved in the original Full Tilt Poker squad and who were winning all the games back in the day.
During the height of his poker career, Erik was also often involved in a variety of prop bets, some of which included golf games that he would play with other high-stakes poker pros.
In a prop bet that included a group of poker players, including the legendary Phil Ivey and Gavin Smith, Erik wagered that he could play four full rounds of 18 holes, all under 100 and within one single day.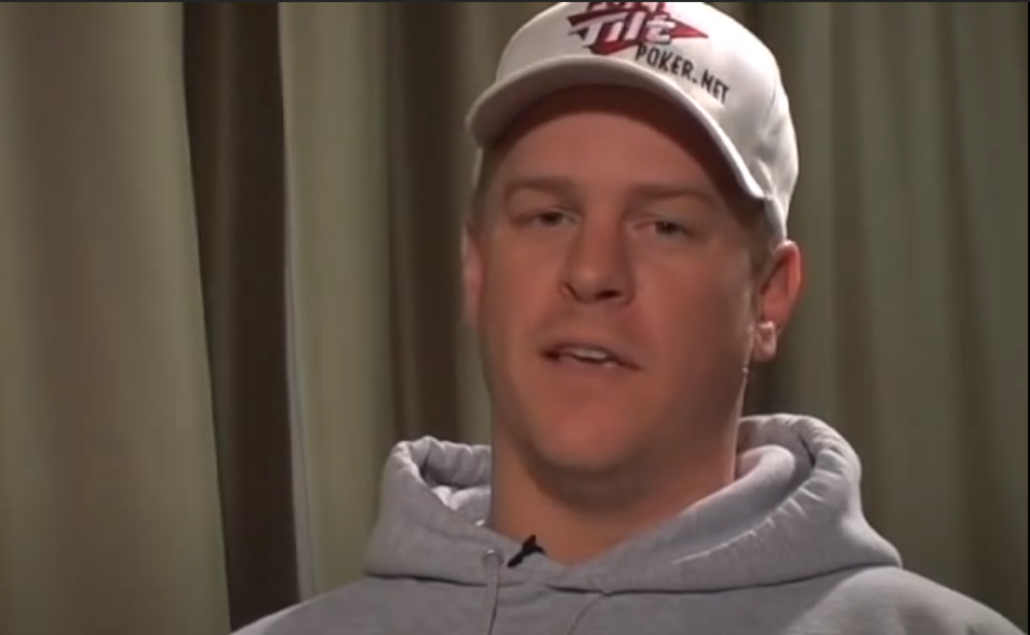 This was no easy feat, and he found plenty of those willing to take the bet. With the eventual win, he was set to make about $350k.
To pull it off, Erik got up early in the morning and hit one of Las Vegas' famous golf courses. Erik was a good golfer, but it would be the heat of the Nevada desert that would nearly get the best of the WPT champion.
To make the bet really hard, Erik was not allowed to use a golf cart at all and had to carry his own clubs and walk the entire distance of the court.
Incredibly enough, Lindgren defied the 115 degrees heat and managed to go four full rounds under 100, winning the entire bet and teaching his fellow poker pros a lesson in perseverance and defiance.
2. Phil Ivey, a Vegetarian? Not a Chance!
Phil Ivey became an international superstar through poker and was considered to be one of the best poker players in the world at a very young age.
During his peak years, Ivey was said to be living a luxurious lifestyle that included many of life's greatest pleasures, and this certainly included good food as well.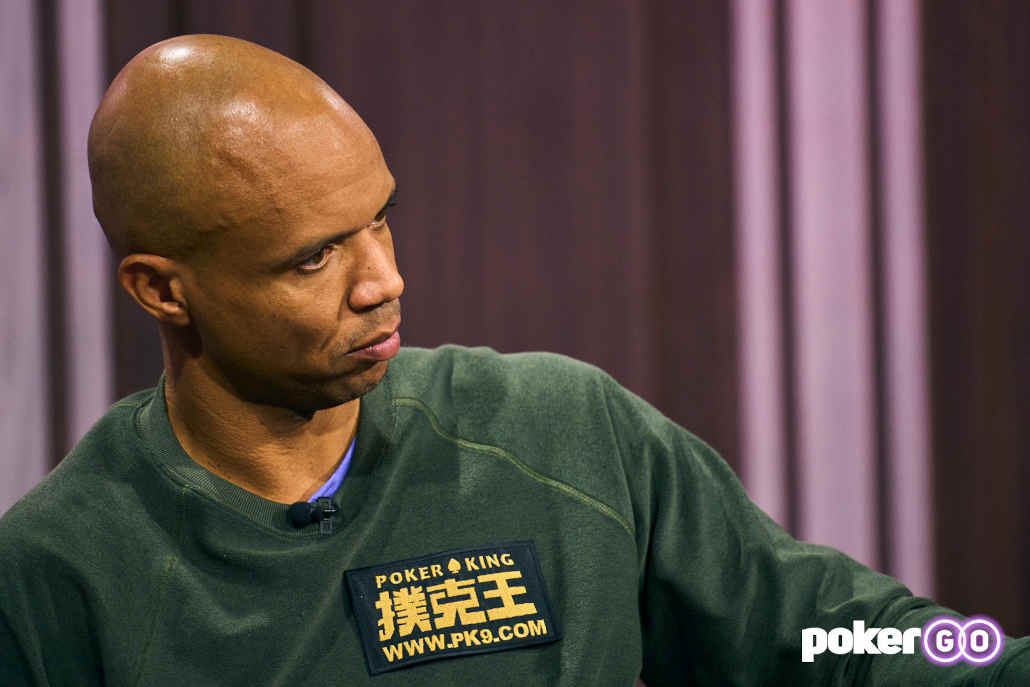 Image courtesy of PokerGO
Knowing that Ivey was a big meat lover, fellow high-stakes player Tom Dwan challenged him to stop eating meat for a whole year.
The two ended up making a $1,000,000 bet on TV during an episode of High Stakes Poker.
While there was some speculation this prop bet was made just for TV, that's very unlikely given Ivey's propensity to get involved in such bets on a daily basis.
While the poker champion initially even talked about upping the stakes, he ended up realizing he liked eating meat more than he knew just a few weeks into the bet.
Ivey reached out to Dwan, and the two ended up settling the bet prematurely for $150,000, with Tom earning this amount with very little effort.
This bet was another proof that all you need to do to make a lot of money in high-stakes prop betting is to know your customer better than they know themselves.
3. Staples Brothers Go Up Against a Billionaire
Bill Perkins is a poker player and entrepreneur who has made a name in the game by playing some of the biggest tables around and taking on some pretty crazy prop bets at times.
Staples brothers Jaime and Matt, on the other hand, are a couple of mid-stakes grinders who made their claim to fame by streaming their games on the Twitch streaming platform.
Bill is known for wanting to help others better themselves in any way he can, so he decided to throw the brothers an interesting offer.
He offered to bet Jaime and Matt $150k to their $3k that they could reach the same weight by the end of a one-year period.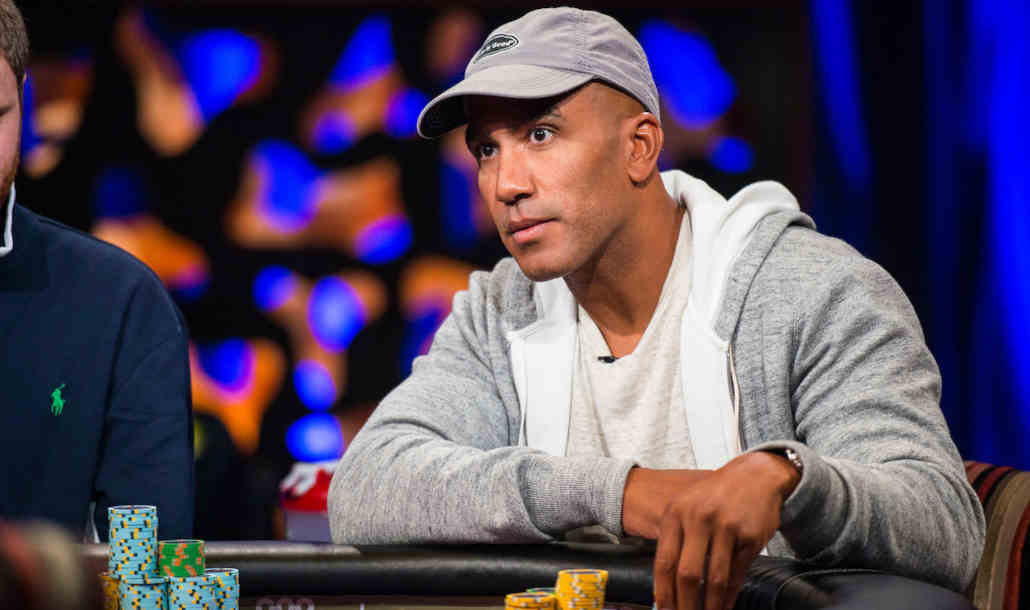 Image courtesy of Poker Central
When they first made a bet, Matt weighed over 300 pounds, while his brother was just 134 pounds, which meant there was a lot of work to be done.
The brothers took the bet seriously and decided to do it the healthy way, with Jaime dropping down in weight and Matt bulking up by eating right and hitting the gym.
When all was said and done, the brothers weighed 188 pounds each, and while he did lose $150k, I am pretty sure it made Bill feel quite good about himself for helping the brothers get in shape.
4. Johnny Moss' Legendary Bar Fight
Before poker was ever as popular as it is nowadays, the game was still played quite a bit by a small circle of players, with Johnny Moss being an absolute legend among that group.
While the exact details of his prop bets are somewhat lost to time, it is clear that Moss would take just about any bet if he thought the odds were in his favor.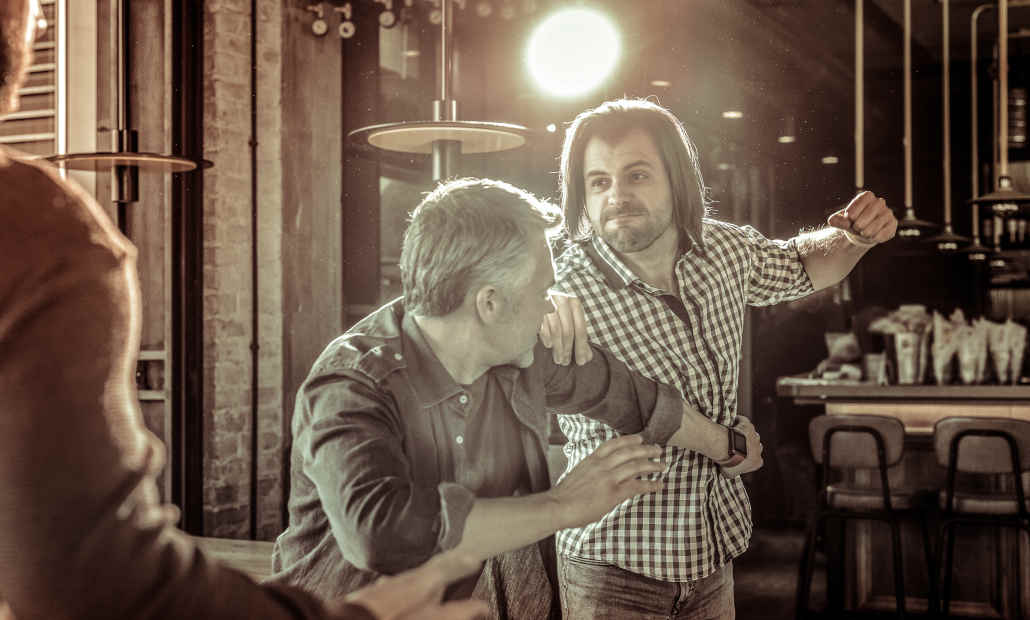 At one point in his career, Johnny was offered 15:1 odds to fight a huge man in a no-rules bar fight. The man was known for often getting into a fight and never losing.
Johnny was not a big or strong man at all, but he believed that the 15:1 odds were simply too good to turn down.
He tried to pull a fast one and punch the man on the back of his head, but this only resulted in the giant getting enraged and throwing Johnny around more than he bargained for.
The 15:1 odds were probably not a good deal at all, but Moss claimed that he would try again at that price.
Fortunately for him, the bar fight was never repeated, and Moss was only beat up by the said man one time.
5. Living it Up in the Toilette
The early 2000s were a really crazy time in poker, and with millions of dollars floating around the community, the prop bets kept getting crazier and crazier.
A bet between high-stakes pro Andrew Robl and one Jay Kwik came about presumably because someone talked about how nice the Bellagio bathrooms were.
Kwik thought they were nice enough to live in full time, which Robl decided to test by issuing a challenge.
Kwik was to live in a Bellagio bathroom for a full month and would be paid a big amount of money if he could succeed, although the exact amount was not disclosed.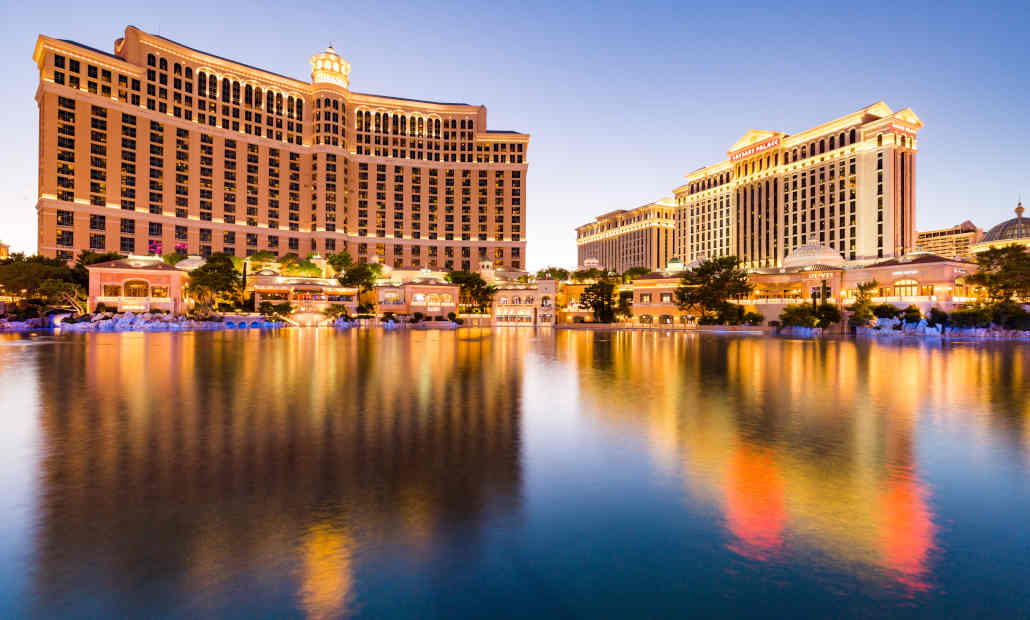 What we do know is that Robl decided to buy out of the bet for $40,000 after just four days, as Kwik showed that not only was he surviving, but he was somehow thriving.
Indeed, living in a bathroom of one of the top hotels and casinos on the Strip, with people bringing you food, and hundreds of thousands up for grabs, doesn't really seem that bad.
The one thing that remains a mystery is how the Bellagio staff agreed to such an insane bet being carried out on their premises.
6. You Can't Keep a Gambler Away from Gambling
John Hennigan is yet another high-stakes name that's been involved in some crazy prop bets over the years.
Hennigan was so hooked on action that the other players knew he could never stay away from it for too long a period.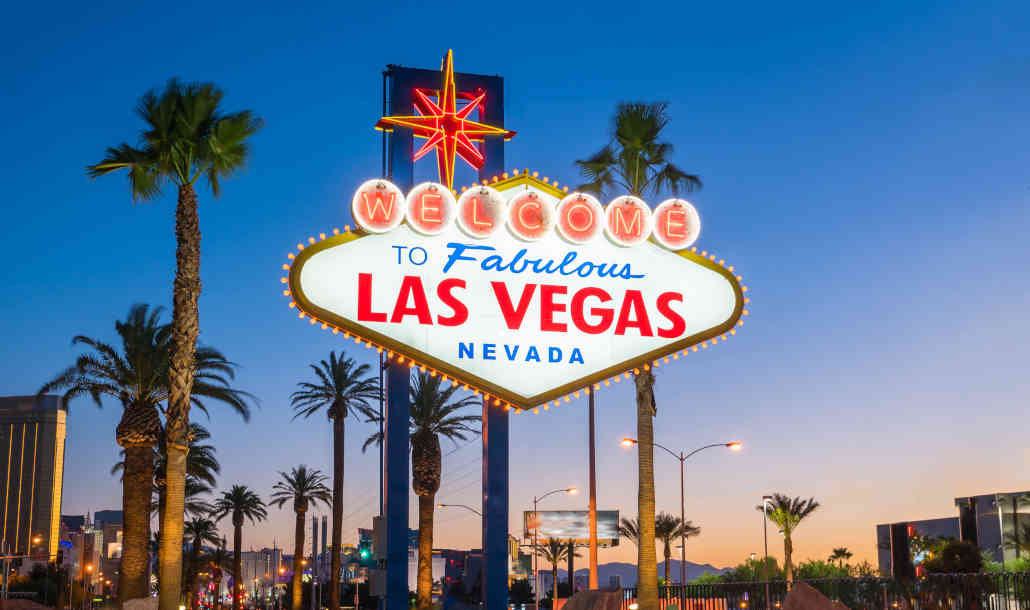 Since John was adamant that he could, a prop bet was made that he needed to spend six weeks living in Des Moines, Iowa, a quiet little town with no casinos or gambling of any type.
Sure enough, Hennigan accepted the six-figure bet and went off to Iowa, hoping to play some golf and enjoy the spoils of his victory when he came back.
Yet, the guys were right!
Not only did Hennigan not last the six weeks, but he was back in Vegas after just two days.
It seems that the stakes were not high enough for the big gambler, or he simply believed there was more and better action to be had by abandoning this bet and playing something else.
7. How Much are Principles Worth?
Howard Lederer has gone from being one of the biggest names in the poker world to being one that's spoken only in whispers following the incidents with Full Tilt Poker.
Yet, back in his day, Lederer was a major poker player, although not known as a big risk lover. Sure enough, the prop bet he took from David Grey was one that involved no risk at all.
Lederer was a vegetarian at the time, and Grey offered him a freeroll for $10,000 if he would eat a single hamburger.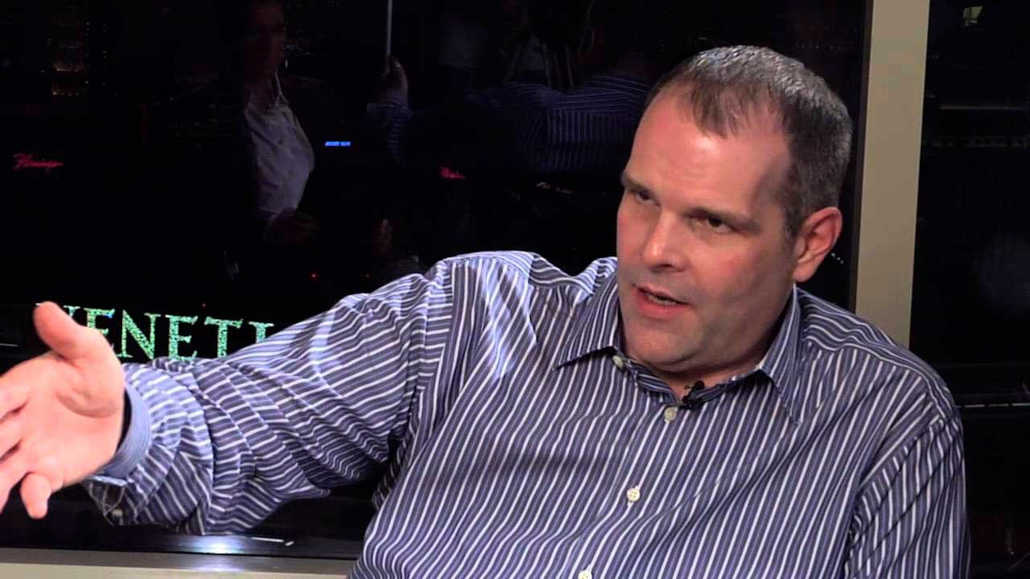 Without hesitation, Howard munched down on a delicious burger and earned himself 10 grand without breaking a sweat.
In the spirit of sportsmanship, he offered Grey a chance to win his money back if he would just eat a single olive.
The word has it that Grey hated olives so much that he rather departed with $10,000 than eat one, which meant Lederer was going home with some extra change in his pocket.
8. The Magician Lunges Forward
Antonio Esfandiari is certainly one of the most colorful characters you will find at any poker table, and his stories have become the thing of legends in the poker community.
He took on some crazy bets in his time and often had to buy out of them quite prematurely, but there was one bet that he saw through despite getting in trouble for it.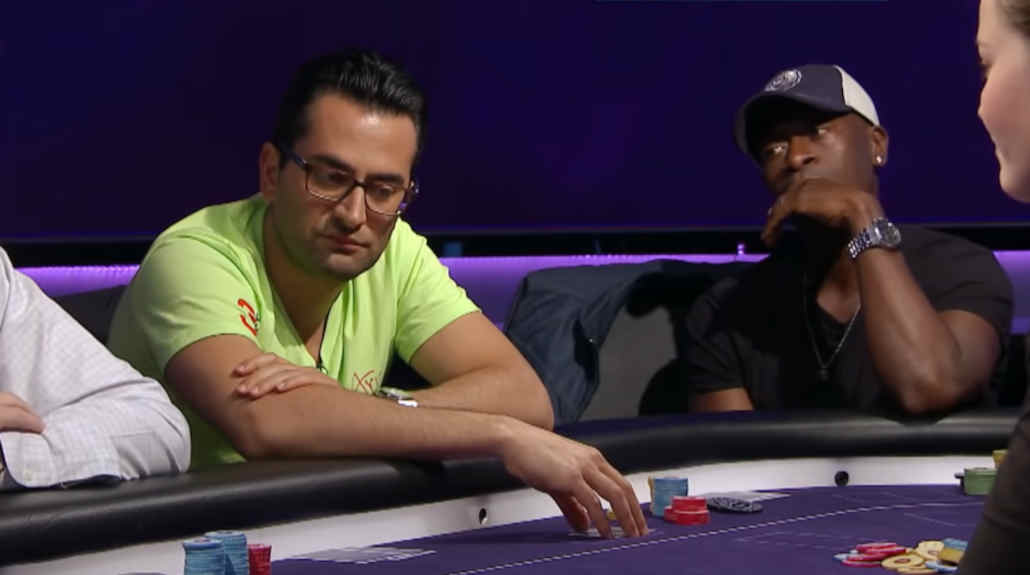 Antonio was offered a $50,000 bet if he would use only lunges to move for 48 hours. This meant he could only get down on one knee and then the other instead of walking.
The bet was hard and painful for the Magician, much more than he thought. During a PCA event, he decided to use a plastic bottle to relieve himself instead of using the toilette, and for this, he was disqualified from the tournament.
Granted, Antonio won the bet, but his name was a little smeared for the poor taste of what he did.
The gentleman he is, Antonio apologized to the poker world and donated the winnings of his bet to a charity.
This is only one of the many silly bets Antonio was part of, many of them involving the other special character of the poker world, Phil Laak.
9. The Tricks of Old-School Gamblers
When you talk about old-school gamblers, most think of Doyle Brunson, but there was one man who was even more hardcore in his gambling ways back in the day, and that was Amarillo Slim.
Slim was a notorious gambler who would bet on just about anything, but he would always look to have an edge when betting.
Back in the day, he challenged tennis champion Bobby Riggs to a match of ping pong, stipulating that the only condition he had was that he brings the "paddles" they would play with.
Slim showed up to the match with a pair of frying pans, which he was apparently practicing with for weeks beforehand.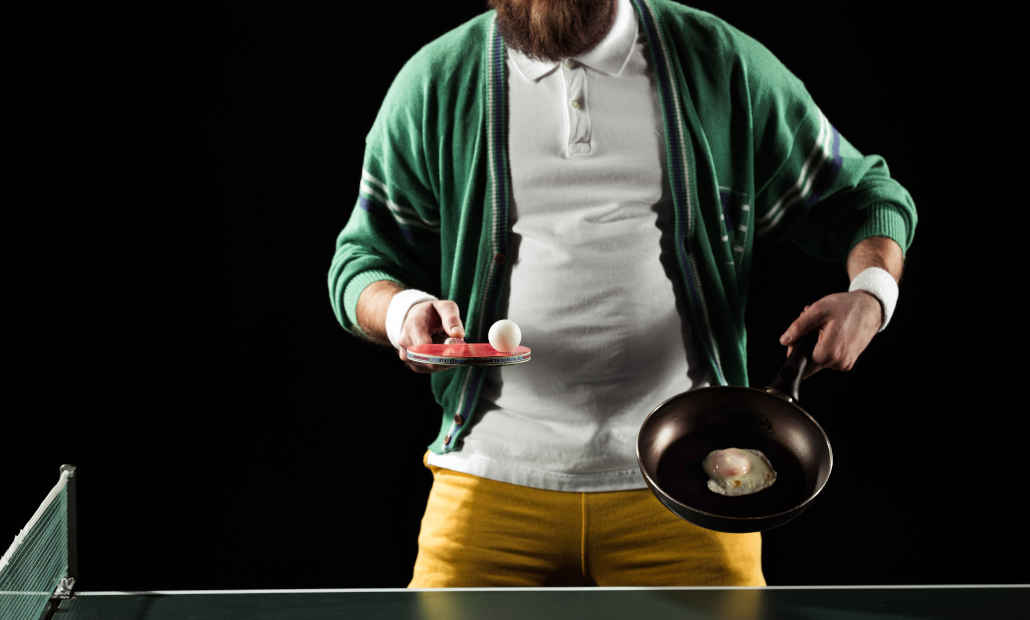 Riggs was not ready for this and was not able to adapt fast enough, losing the match to Amarillo and paying up the undisclosed bet.
This scam apparently worked for Slim on several other occasions, including the one where he used empty cola bottles to play a Taiwanese ping pong player.
10. Standing in the Ocean is More Difficult than it Seems
The kinds of prop bets that poker players come up with can be absolutely insane at times, and I am often left wondering how they come up with them.
Poker's hall of famer Phil Hellmuth once challenged a famous prop bettor and poker player Huck Seed to stand in the ocean, shoulder deep, for 18 hours.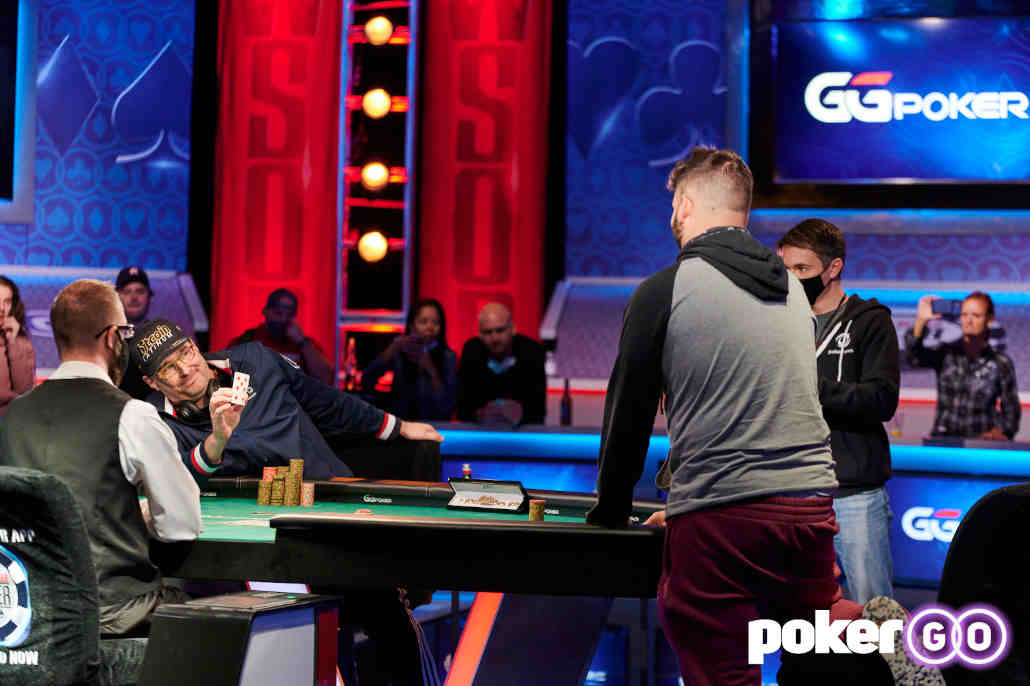 Image courtesy of PokerGO
If you think about it for a little, this prop bet is completely insane, as standing in one place for 18 hours would be difficult even on land, let alone in the ocean.
Yet, Huck could not turn down the price Hellmuth was offering and decided to try it to his detriment.
He managed to stand in the open ocean for three and a half hours and then swam back to shore when he could stand no more.
Sure enough, this bet didn't go very well for Seed, but that didn't stop him from taking many other equally silly prop bets over the years.
Poker Players Thrive on Prop Bets
Prop betting has become a major part of the poker culture, and the community of players who enjoy the game tends to be very interested in betting on just about anything.
The next time you are at a poker tournament, try asking a few guys to bet on something, and I am pretty sure you will get some positive feedback.
In fact, there is hardly a poker player out there who hasn't been involved in some type of a prop bet on one occasion or another, and for a good reason.
Prop bets are super fun, they allow you to get some extra action, and even have an edge when you make the right bet.
For all these reasons, I definitely encourage you to go ahead and try making a prop bet with your poker friends the next time you are playing, whether it's one that has something to do with the game or not.